"Teleduce Real Estate CRM has tripled our property sales. All our fields agents contact leads, check for lead stats, capture leads from various sources, attend meetings, convert faster on the go with the mobile app. If not for Teleduce we wouldn't be doing what we are actually capable of"
PROPRISE PROPERTY CONSULTING PRIVATE LIMITED
Proprise has understood the value Teleduce can bring for them and leveraged it for their business which resulted in more sales and more customers.
With this in mind, let's see how Teleduce can spike your property sales.
Why Do Customers Choose Teleduce and Why is Teleduce the best choice for Real Estate CRM?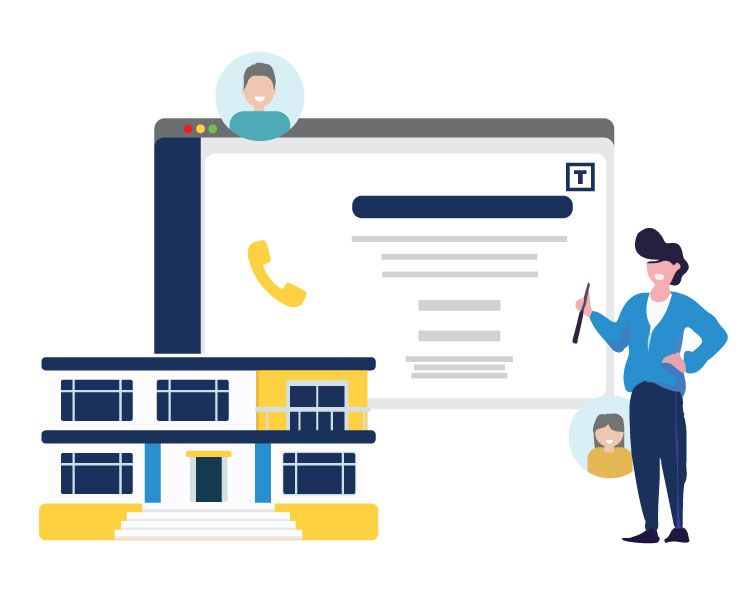 I'll directly cut to the point of how Teleduce is making our customer's goals fulfilled.
Reach Out to Ideal Customers
Connect with your targeted customers through thousands of readily available pre-built templates for Emails and Landing pages.
You can also message your leads through SMS campaigns and create Missed Call Campaigns to effortlessly gain leads voluntarily.
Manage Your Leads Seamlessly
Teleduce Lead Box enables you to capture basic information about the lead. You can track their level of interest in properties through interactions and then update lead stages accordingly.
Foster communication via Call/SMS/Email/Whatsapp with a single click.
Leads as soon as captured are assigned to agents based on the source of the lead in Lead Box.
You can get a complete hold of previous engagements with the lead, schedule online and offline meetings, set automatic calling, and take notes of the status of the lead for clear information.
Lead Box is utterly useful for channel partners, to discuss only the relevant properties based on customers' choices and needs.
Manage Customers Successfully
Teleduce is a contemplative Real Estate CRM tool that gives results to businesses in the long run. And that is why customer success management is a crucial element of Teleduce to retain customers again and again.
Success Box of Teleduce gives you insights on new customers and recurring customers. Also, on how to level up a relationship with a customer to meet their needs and make them stay forever.
Resolve Customer's Issues Faster
Teleduce Customer Support Software is the perfect tool for a set of smart-working support teams and customer-centric real estate companies.
Prioritizing tickets, Auto-Assigning agents are both robust key features of customer service.
Your Support Executives can set priority levels high, medium, low based on the seriousness of the issue, which leads to faster resolution of the process.
When a ticket is generated, it is assigned to the agent automatically for a faster resolution process.
This is how Teleduce customer support software is selling like hotcakes to customer-centric businesses.
Inbuilt Communications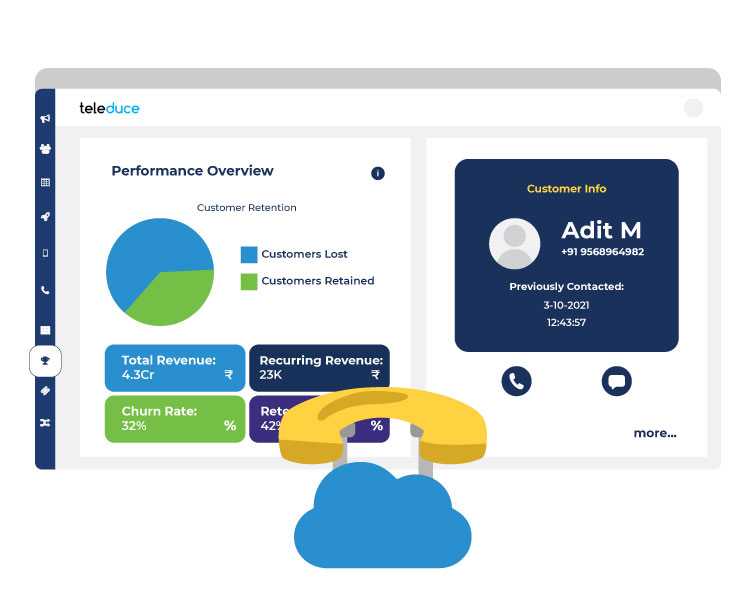 Teleduce was built with one of the main intentions – to be available for customers 24/7 without any human intervention.
Hence it came up with built-in cloud communications such as Telephony service, Email, SMS, and Whatsapp.
You can opt for a virtual number & IVR services from Corefactors. IVRS is a relief for businesses as it responds to the customer at any given time and redirects the call to sales or support agents.
Additionally, you can choose to interact with your customer via Email, SMS, and Whatsapp with just a single click.
All these communication channels are authentic and are inbuilt within Teleduce.
It does not require any third-party software. Henceforth, Teleduce Inbuilt communications reduce costs on diverse applications, time spent on juggling between systems.
Integrations
Even though Teleduce does not need the support of any other software to fully function as a CRM. It is open to incorporating other software as per the customer's choice.
For instance, if you already have a telephony solution and opted to go for Teleduce, you can still avail your telephony service through that software by integrating it with Teleduce.
It also integrates with Social Media platforms like Youtube, Twitter, Facebook, Instagram, and Linkedin.
Also with marketplaces like Exotel, Sulekha, Justdial, Magicbricks, housing.com, 99acres, and Indiamart.
And E-commerce stores like Shopify, Woocommerce, and much more.
How Is Teleduce Different From Other Real Estate CRM?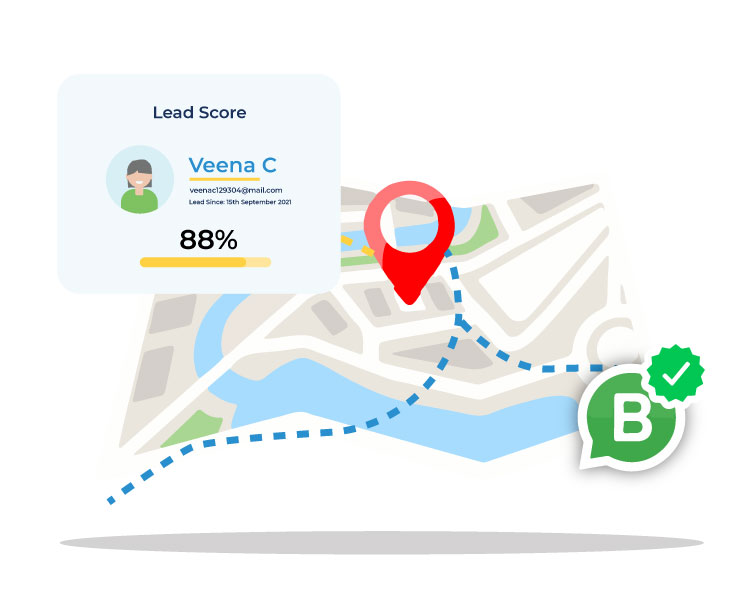 Location Tracking
In Teleduce you can track the location of your field sales agent and see if he/she has really attended the client.
Like literally you can monitor your sales agent if they have visited the location sitting at your desk.
Setup Online/Offline Meetings
You can also fix an online and offline meeting in Teleduce with your customers.
In Offline Meeting you can give the purpose of the meeting, mention the duration of the meeting, share the link along with the location, and kick start your meeting.
AI-based Lead Scoring
On a busy day, you may want to get in touch with leads who are of the most importance and value.
What I mean is, if there are loads of leads coming in, then you want to go for leads who will most probably convert.
How Lead Scoring Works?
Lead Scoring is a number given from 10 to 100 based on engagement history and the stages of the lead.
So, if a prospect is contacting the sales team repeatedly over a property, chances are more likely that he will definitely buy it.
And that is why you give a score for every time the engagement happens and now that particular lead is given the most importance.
You don't have to worry about the manual task in updating the score, this process is automatic.
You can also set a score for lead based on the lead stage also. If the lead went from warm to the hot stage, the score automatically comes up and now you will have a clear choice.
Lead Scoring pushes the sales agents to address the leads first with the most buying potential thus selling faster.
Whatsapp & Chatbots
Corefactors recently united with Gallabox and brought a fully integrated WhatsApp communication that you can access within Teleduce itself.
You can also integrate bots into your website and attract customers with quicker and automated replies.
This merger brings your customers closer and addresses their needs timely.
Inbuilt Cloud Telephony
Calls are the most dependable means of communication even after the rise of messaging platforms. It works in remote locations, quicker way to get in touch, and is helpful in emergencies.
So, Teleduce fills the void with inbuilt telephony. Speaking of cloud IVR Services,
Isn't it amazing that you can be available for all your customers all the time without your physical presence?
Facebook / Instagram Integration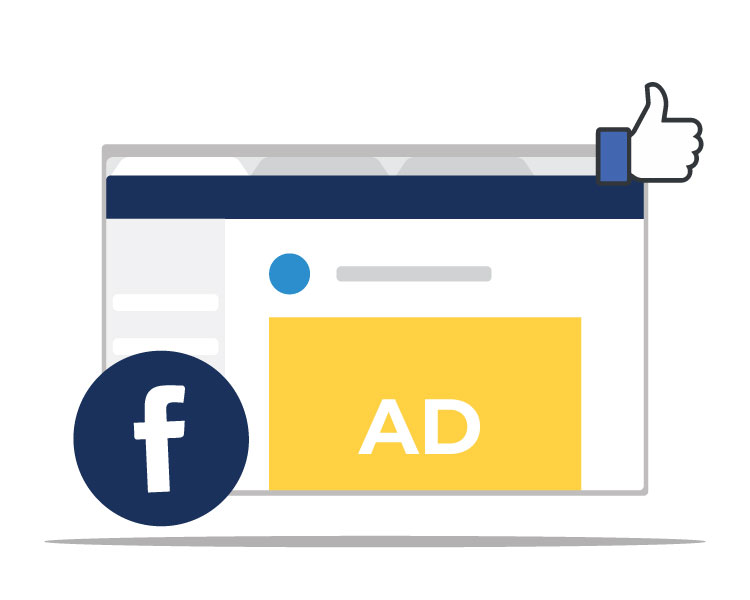 Facebook is the largest network to connect people. And users always look out for open houses and sites in it. You can make use of the platform and reach any group/age of people with targeted ads and promotions on new listings and sales you've closed.
Teleduce makes it convenient with Facebook integration. You can post a lead generation form Ads on Facebook and the moment the lead is submitted Teleduce will capture it in.
The advantage here with Teleduce is it, you don't need third-party solutions like Zapier or Automate to capture leads from Facebook or Instagram campaigns.
As we said, you won't need any other platform other than Teleduce to grow and sell.
Benefits of Using Teleduce for Real Estate
CRM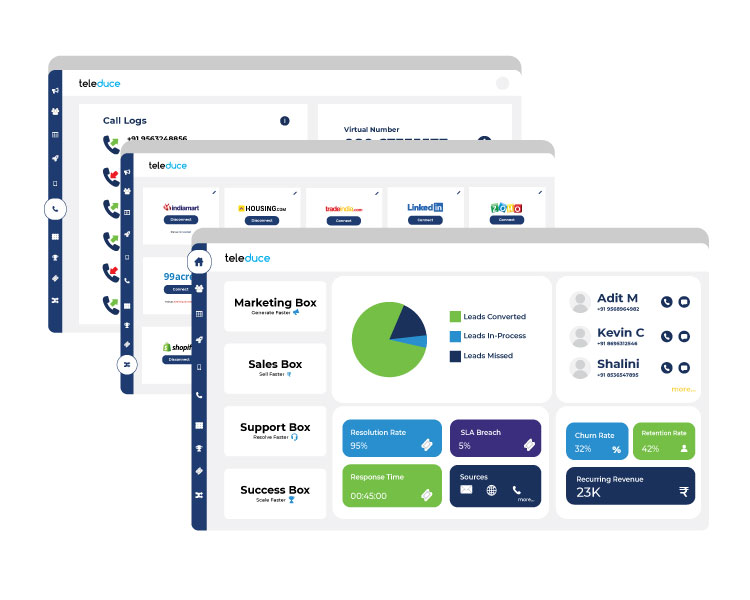 Sales Automation
Automate the sales processes such as;
Call lead within 5 secs as soon as the action is taken.
Take Follow-ups with the lead.
Send Automatic -replies through Email, SMS.
Nurture leads with scheduled Emails, Text messages, and Voice messages.
Share personalized informational content through Emails.
All-in-one CRM
When we say Teleduce is All in one CRM, we mean you will find everything you will ever need to grow sales, scale your business, onboard more customers, analyze real estate trends, access analytical reports of marketing, leads, and productivity reports of the team.
Apart from this, Teleduce also has a mobile application where you can strike a conversation with the customer, attend meetings and close deals on the go.
In a Nutshell "All you need is – Teleduce and don't have to divert anytime in the future."
Conclusion
With the ever-growing demand in Real Estate, we want to stand by you with Teleduce and make it easy for you to find ideal leads, run them through automated sales funnel, nurture them through every step via Call, SMS, Whatsapp, Email, and finally, convert leads into customers.