Do you want to turn your potential leads into paying customers? Do you want your customers to buy from you again and again and develop brand loyalty? If so, customer relationship management is what you should concentrate on.
According to a study from PWC, "73% of all people point to customer experience as an important factor in their purchasing decisions." Building customer loyalty and promoting a brand may both be accomplished by fostering consumer involvement.
That being stated, a major challenge that arises is how to keep prospects and customers engaged, satisfied, and happy throughout the journey. CRM software is the solution, to put it simply.
CRM software is an integrated suite of operations/features that help businesses manage, track, and organize their relationships and interactions with customers efficiently and effectively at scale. CRM software is the most important arsenal that businesses have, irrespective of their size, to foster growth.
CRM software is not only about gathering customer information in one central place, like demographics, purchase records, and previous interactions. Modern-day CRM has many functions to help businesses improve business-customer relationships, automate workflows that enable teams to spend more time on strategic tasks like analyzing and implementing campaigns, resolving customer problems, etc., better collaborate across teams, improve productivity and efficiency, help you make informed decisions quickly and many more.
Here in this article, we have curated the top 12 features that a modern-day CRM must have in today's world to help businesses grow faster, taking Corefactors AI CRM (the fastest-growing AI-enabled CRM in India) as an example. If you miss any of the below features, then you are missing out on revenue opportunities for your competition.
#1 Content Management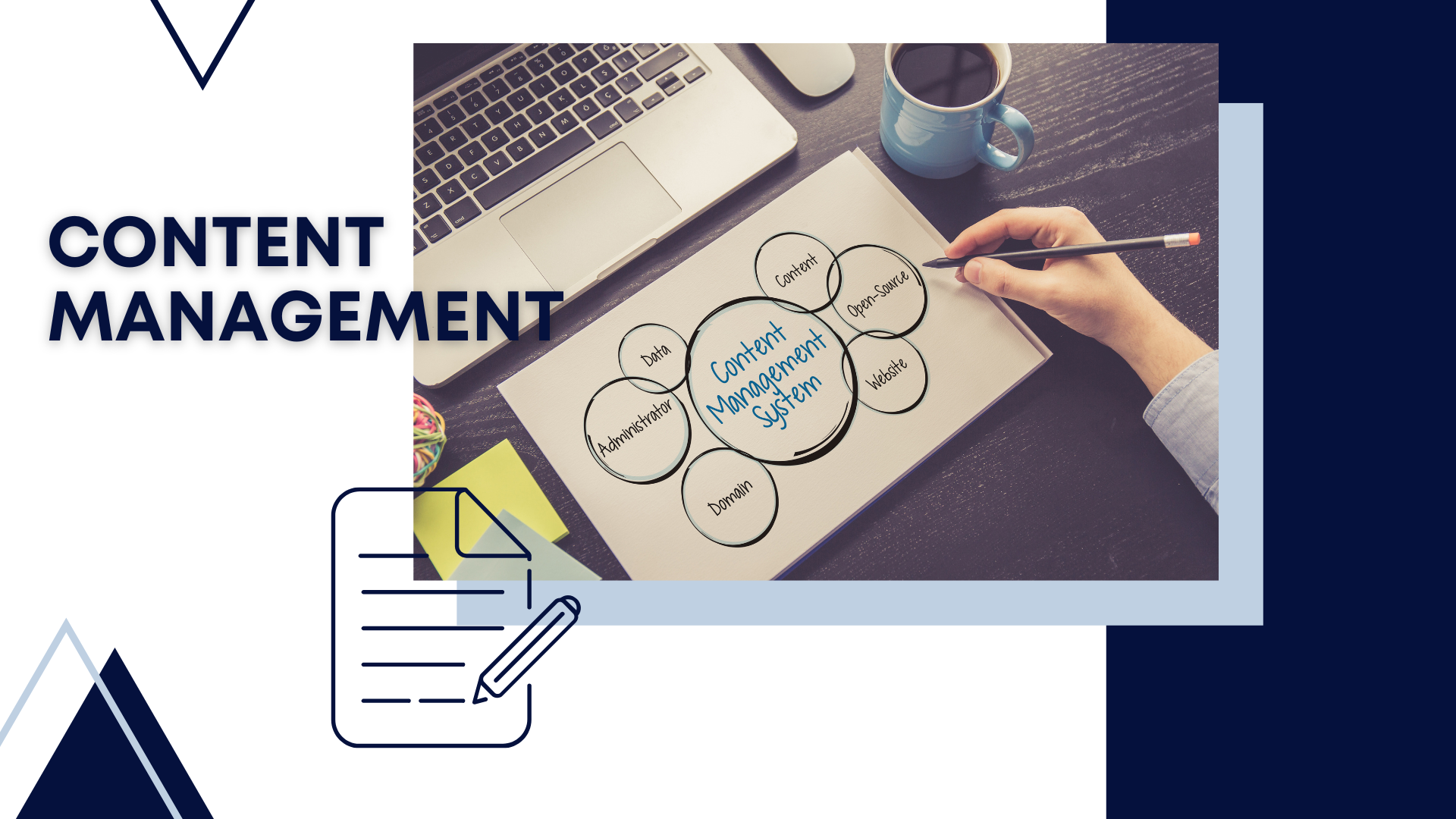 Content is regarded as King in today's digital era. Content is the only way to generate awareness, consideration, and purchase as well as customer retention and loyalty in the long term. And hence, Content management is a crucial component of customer relationship management (CRM) software today. By having centralized software for content, businesses can ensure that their customers have access to accurate and up-to-date information. This can improve the overall customer experience and help to build trust with the brand.
Furthermore, with built-in collaboration and approval workflows, content management in a CRM system can streamline the content creation and distribution process. This will help teams to be more efficient in managing content. Moreover, businesses can also create engaging templates based on the insights of different content interactions via SMS, WhatsApp, and email. Using the gathered insights that CRM offers, businesses can improve their marketing efforts and generate more leads.
#2 Automated Customer Journey
As there are more marketing channels and touchpoints available today, business-customer interactions have dramatically grown.  Manually managing them economically and effectively while ensuring a positive customer experience across all touchpoints is nearly impossible.
A Corefactors AI CRM's automation capabilities are a significant component in streamlining business operations and saving time. You may automate repetitive processes like sending follow-up emails, updating customer information, and producing reports by setting up rules and triggers. When a customer interacts with a brand on any channel, the CRM immediately sends personalized communications to both customers and employees.
Automation in a CRM can also help personalize the customer experience. For example, you can set up an automation that sends a personalized email to a customer as they progressed through the sales funnel and post-sale as well.
#3 Marketing Automation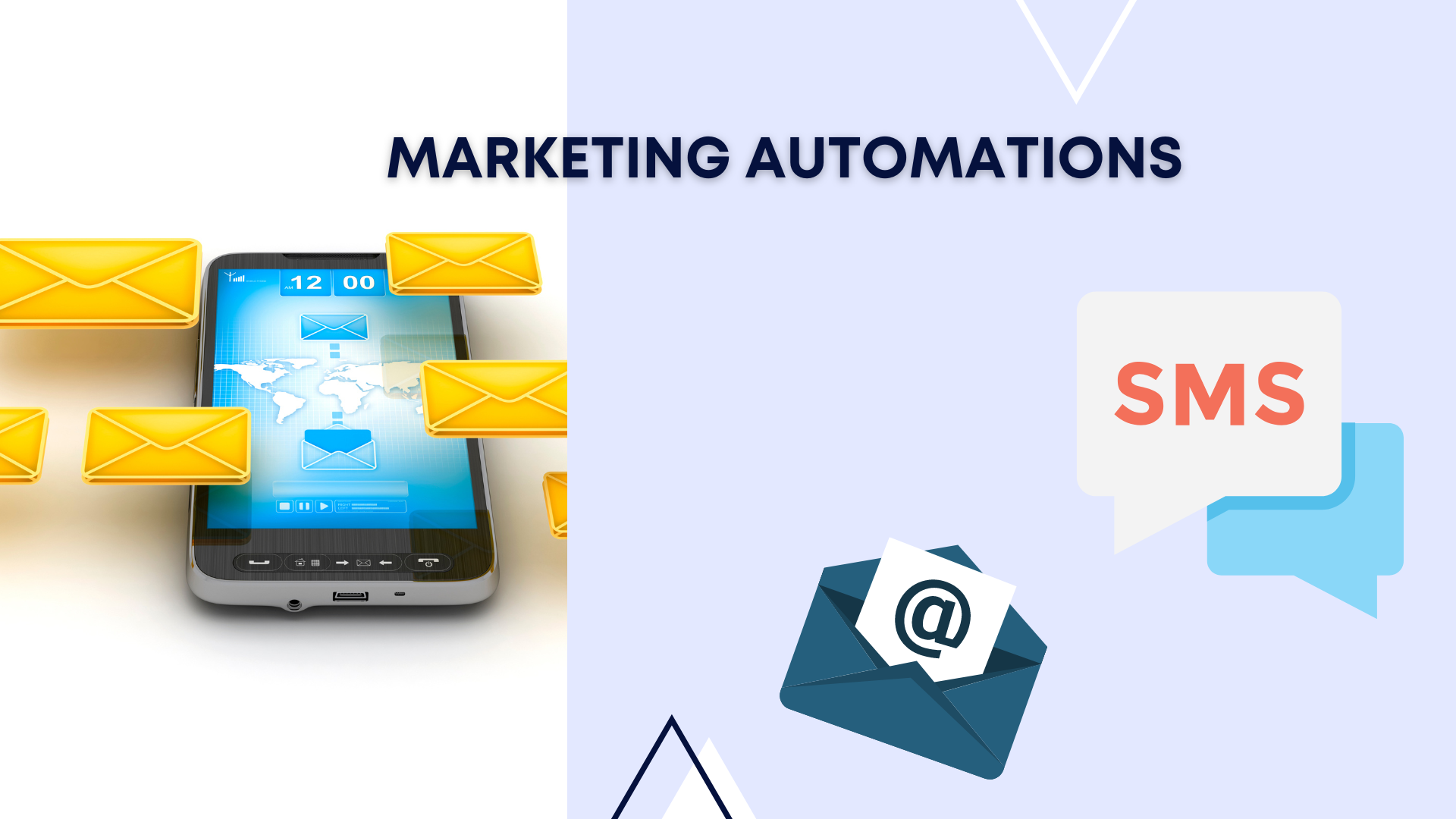 Lead nurturing and customer engagement can be a laborious process with numerous processes and to-and-fro communications. Businesses can automate the process of developing, scheduling, maintaining, and tracking SMS and email thanks to the campaign management feature of Corefactors AI CRM. With campaign management, you can quickly or automatically generate targeted SMS and email campaigns from within your CRM depending on triggers. This enables you to deliver pertinent, individualized content to your clients wherever they are. You can monitor the progress of your marketing initiatives with the use of campaign management in a CRM. Moreover, here are some more features of campaign management that you get in a Corefactors AI CRM:
You can keep customers engaged through personalized and contextual automated communication
Use content manager to create personalized templates for email, WhatsApp, and SMS
Inbuild landing page editor and drip campaigns
Campaign scheduling over email and SMS
#4 Robust Ticketing System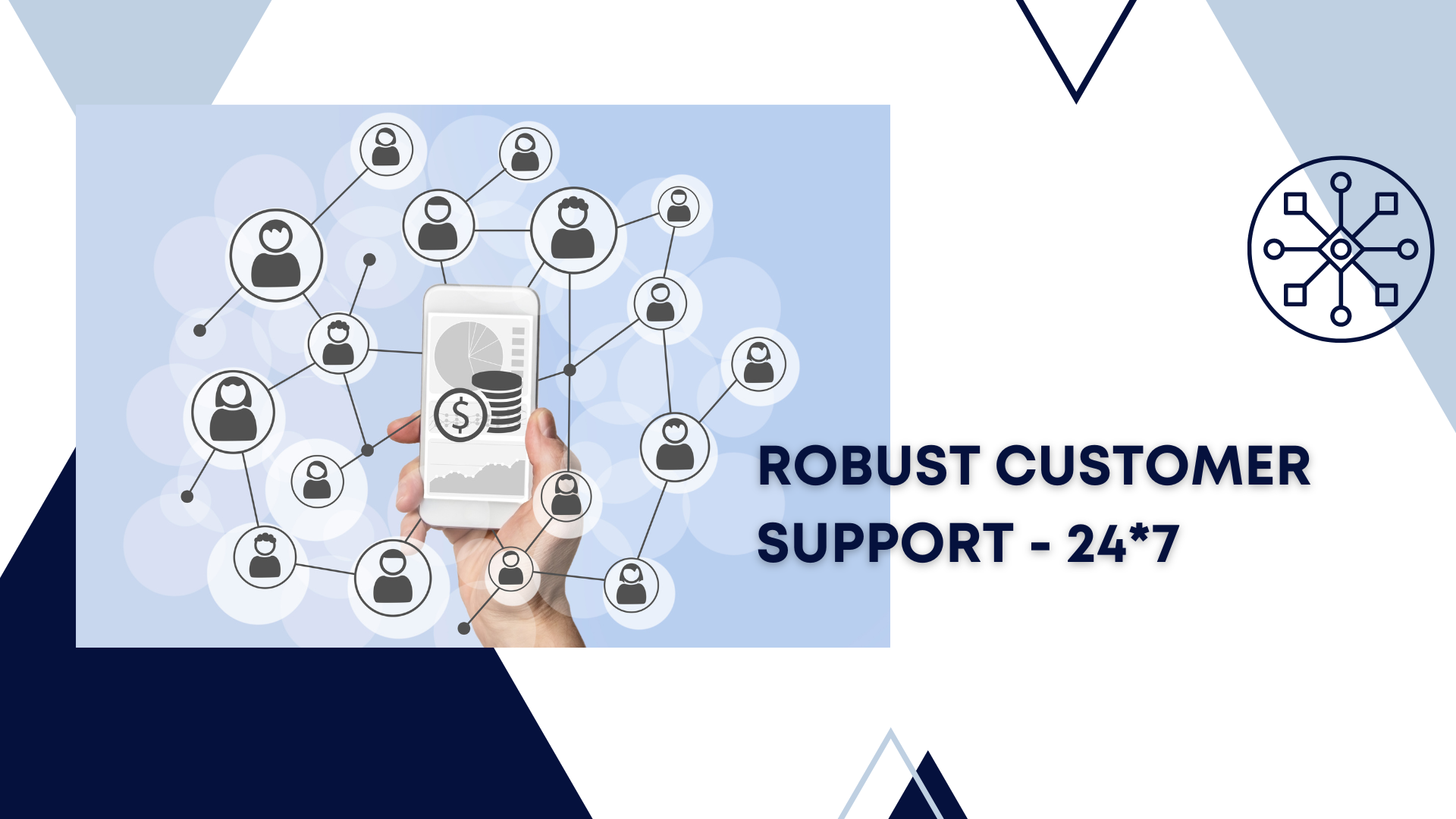 It has become crucially important in today's world to retain the customer's interest after you have successfully converted the lead into a customer, to offer the best support and to be as accessible as you can, to monitor their sentiments and behavior (including product usage) on a regular basis, and to encourage and reward repeat business and long-lasting relationships.
A Corefactors AI CRM's omnichannel ticketing system is a crucial component. It helps businesses in giving customers seamless support regardless of how they contact them. Customers can contact service representatives using calls, email, SMS, WhatsApp, missed calls, social media, and more with an omnichannel ticketing system. All of their inquiries will be captured in one central place. This enables companies to offer their clients a uniform customer support experience and guarantee that no question goes unanswered.  
With Corefactors AI CRM, businesses can auto-create tickets, handle multi-level SLAs, prioritize tickets, track ticket closure and resolution rate reports, and team productivity on a real-time basis, all from one single platform.
#5 In-Built Cloud Telephony
Most organizations have a sales force that engages and nurtures prospects and customers via phone calls. CRM that includes built-in cloud telephony speeds up the procedure. With just a single click, sales representatives may call prospects directly from the CRM, update information about their conversation for future use, and set follow-up appointments, meetings, reminders, and other events through the CRM. This improves the performance, productivity, and efficiency of sales representatives.
Business leaders do not need to switch between systems to obtain different data because they can simply access calling reports, team productivity, call records, call logs, and other related reports in the CRM dashboard itself.
And that is one of the reasons that Corefactors has inbuilt cloud telephony in AI CRM.
#6 360° Customer view with streamlined internal communications
Through a 360-degree customer view, Corefactors AI CRM gives organizations a complete insight into their clients. You can see every connection a client has ever had with your company using a 360-degree view, including their purchase history, email and call records, support requests, product usage, method of communication, favorite times and channels of interactions, and many more. Everyone who has access to the Corefactors AI CRM may easily access and use this information because it is all kept in one single location. It prevents revenue leakages that occur as a result of communication gaps and silos among teams by making information shared and freely accessible across teams.  This enhances consumer engagement for firms, unifies their whole revenue-generating activities, and helps businesses grow faster.
#7 Analytics And Customized Reports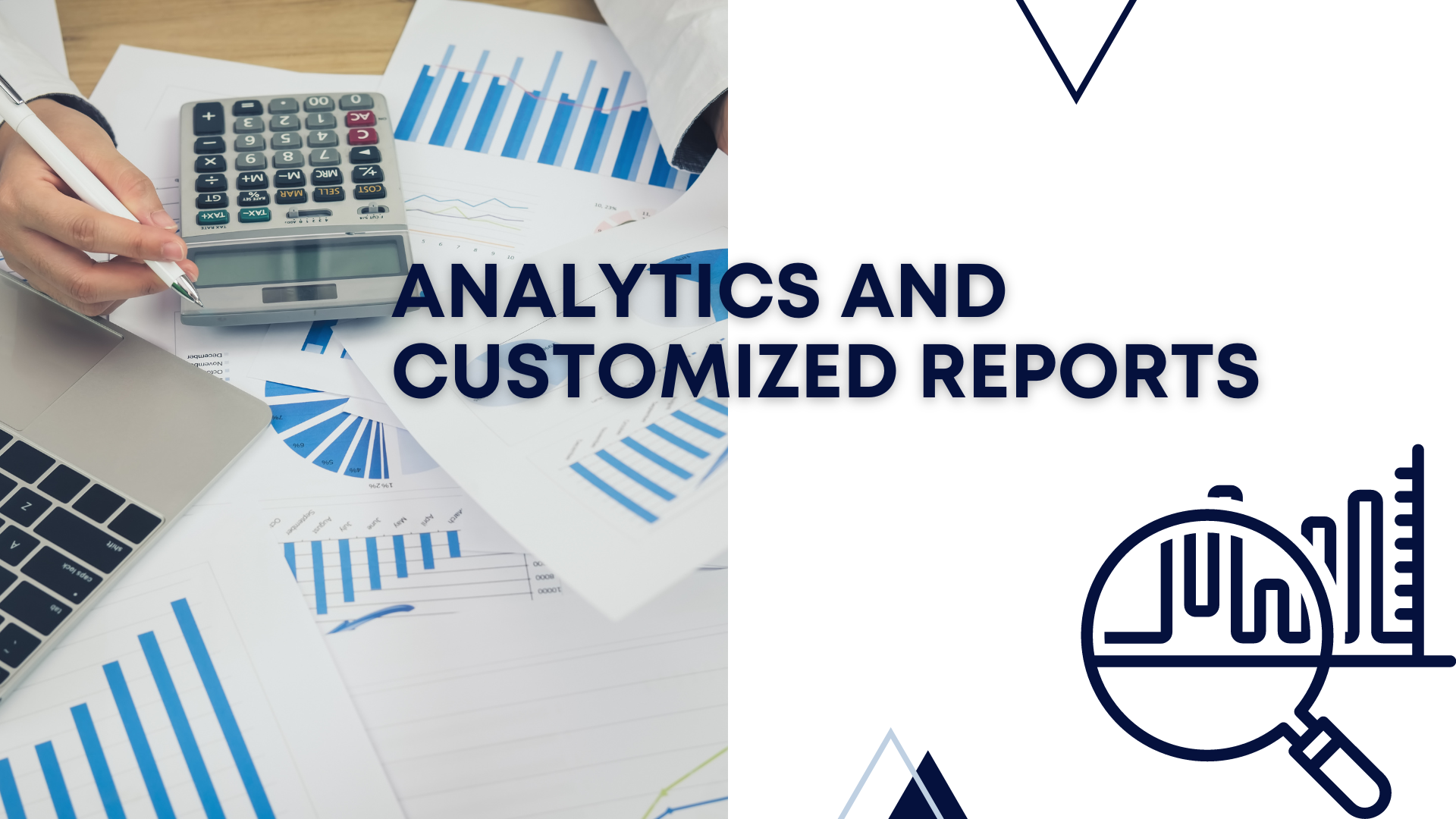 Analytics and customized reports are important for any business and so this feature is the most important feature in Corefactors AI CRM. Having a ton of client data is one thing, but you also need to understand what it means and how to use it. Corefactors AI CRM with AI-driven analytics capabilities helps businesses gain valuable insights into their customer data, and important KPIs,  such as customer acquisition, customer satisfaction, sales performance, marketing campaign performances, productivity reports, and more. This information can be used to make informed business decisions on the go and improve your customer relationships.
#8 Centralized Customer Information Management
Customer and contact management is the primary responsibility and one of the most crucial features of an integrated CRM system. Additionally, all pertinent information about customers, including contact details and all correspondence with prospects, is safely stored in centralized data and is readily available to teams involved in revenue-generating activities like sales, marketing, customer support, and customer success.  As a result, anyone working for the organization may quickly and readily access information about consumers' past contacts, product usage, purchases, modes of communication, and other factors with just a few clicks.
AI CRM serves as a single source of truth for all transactional, business, and customer data. Everyone from sales, marketing, and service, who has access to the AI CRM can work together as they have access to the latest information. This not only helps in increasing the productivity and efficiency of the team but also increases collaboration between teams and helps enhance customer experience.
#9 AI-enabled CRM
AI technology continues to revolutionize the business world and has been doing the same for CRM. Corefactors AI CRM leverages the power of AI to help businesses sell faster, increase conversion rates as well as retain more customers through automated nudges.  With AI CRM you can:
Predict the quality of leads - AI CRM auto-monitors interactions and customer touch points and auto scores each interaction. This not only helps the sales team identify hot and warm leads and prioritize their work but also helps the customer success team to identify a potential churn and take appropriate actions to retain the customer.
Identify the right time, the right message, and the right channel to connect each opportunity.
Never miss any follow-ups, meetings, etc.
Forecast sales
Access real-time insights
#10 Mobile CRM Systems
CRM systems are often optimized for mobile use on mobile devices, such as smartphones and tablets. But it is unnecessary for every company to purchase such a mobile version of the CRM system, while it is an absolute necessity for other companies. For example, an employee can immediately request data in the CRM system on-site, or a sales representative can immediately look up and edit the status of a customer order.
#11 Activity Management
By linking the system with a calendar, you can also see each appointment with individual customers in the customer data. That way, you can also see whether your colleagues already have appointments with this customer. Corefactors AI CRM also has a central calendar function, where you can use appointments from yourself and your teammates.
This feature also makes it easy to create to-do lists and reminders. Managing projects is also possible within Corefactors AI CRM. The creation of a quotation is done in the software, which you then convert into a project. For each project, you can set deadlines, determine budgets or create reports (and sometimes even direct invoices).
#12 Customer Success Management
Once integrated with the accounting system, Corefactors AI CRM can help businesses automate the whole renewal process, and identify high-value accounts, renewal rate, net promoter score, and recurring and outstanding (if any). This one feature is exclusive to AI CRM, to help businesses enable RevOps. It helps to manage the complete customer lifecycle from a single platform and be able to simplify the tech stack, align its entire revenue operations towards a single goal of revenue growth, and get rid of the hassle of managing multiple tools.
Final Words
For any business, nurturing healthy relationships with customers is the toughest. But a CRM solution makes it an effortless job. With a wide range of features, Corefactors AI CRM proves itself to be an effective choice for more leads and better sales.
Having a CRM can not just help you with better revenue, but also with your employees.  You can monitor employees and identify all the areas that need improvements, which will improve productivity.
Productive employees or agents will serve customer inquiries better and add more value to the overall growth of the company. So for better business growth, get yourself a CRM preferably AI-enabled like Corefactors AI CRM.
This article is essential for small businesses who want to learn the benefits of CRM software.  If you liked the article and would want to access a similar article, or want to share feedback on the above article, please mail us marketing@corefactors.in.