Are you having difficulties getting more leads into your business? It's not just you. HubSpot reports that 63 % of marketers consider traffic and lead generation as their top challenges.
Marketers are testing out new marketing strategies for generating B2B marketing leads to increase their sales.
Some trial and error are necessary to determine an appropriate marketing strategy. The preferences of your target audience will determine the approach you choose.
B2B lead generation overview
Taking that initial step might be challenging. B2B lead generation is a key part of any successful marketing plan, marketing funnel, or sales process.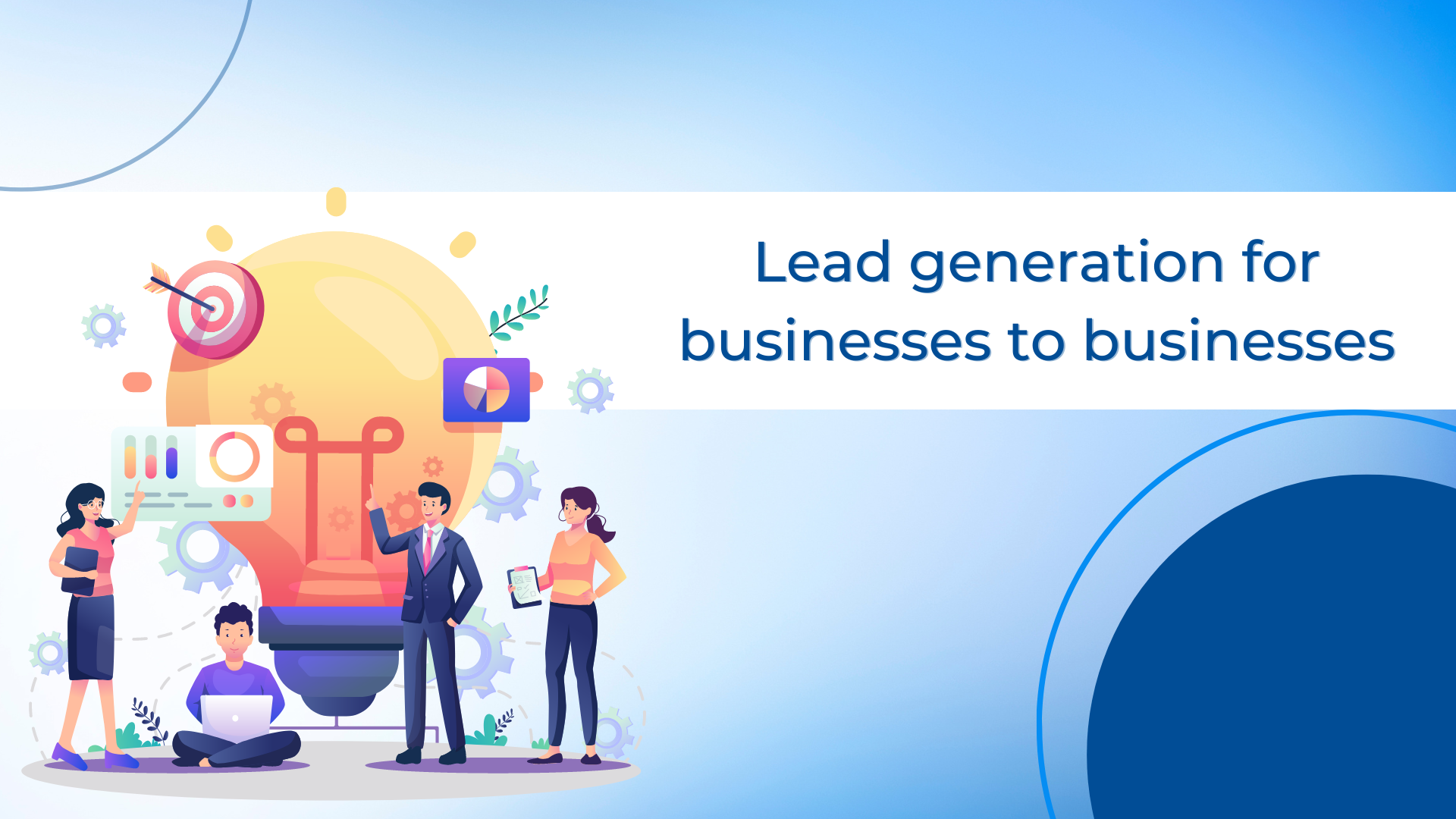 Lead generation is identifying potential customers and gathering relevant information about them to send them a personalized sales pitch or advertising campaign.
Lead generation for businesses to other businesses (B2B) is distinct from lead generation for consumers (B2C).
Hubspot reports that search engine optimization (SEO) (15%), email marketing (12%), and social media marketing (13%) are the top three lead generators for B2B businesses or B2B marketing.
In contrast, B2C generates more leads through social media marketing, email, and classic forms of advertising.
9 Effective B2B Lead Generation Strategies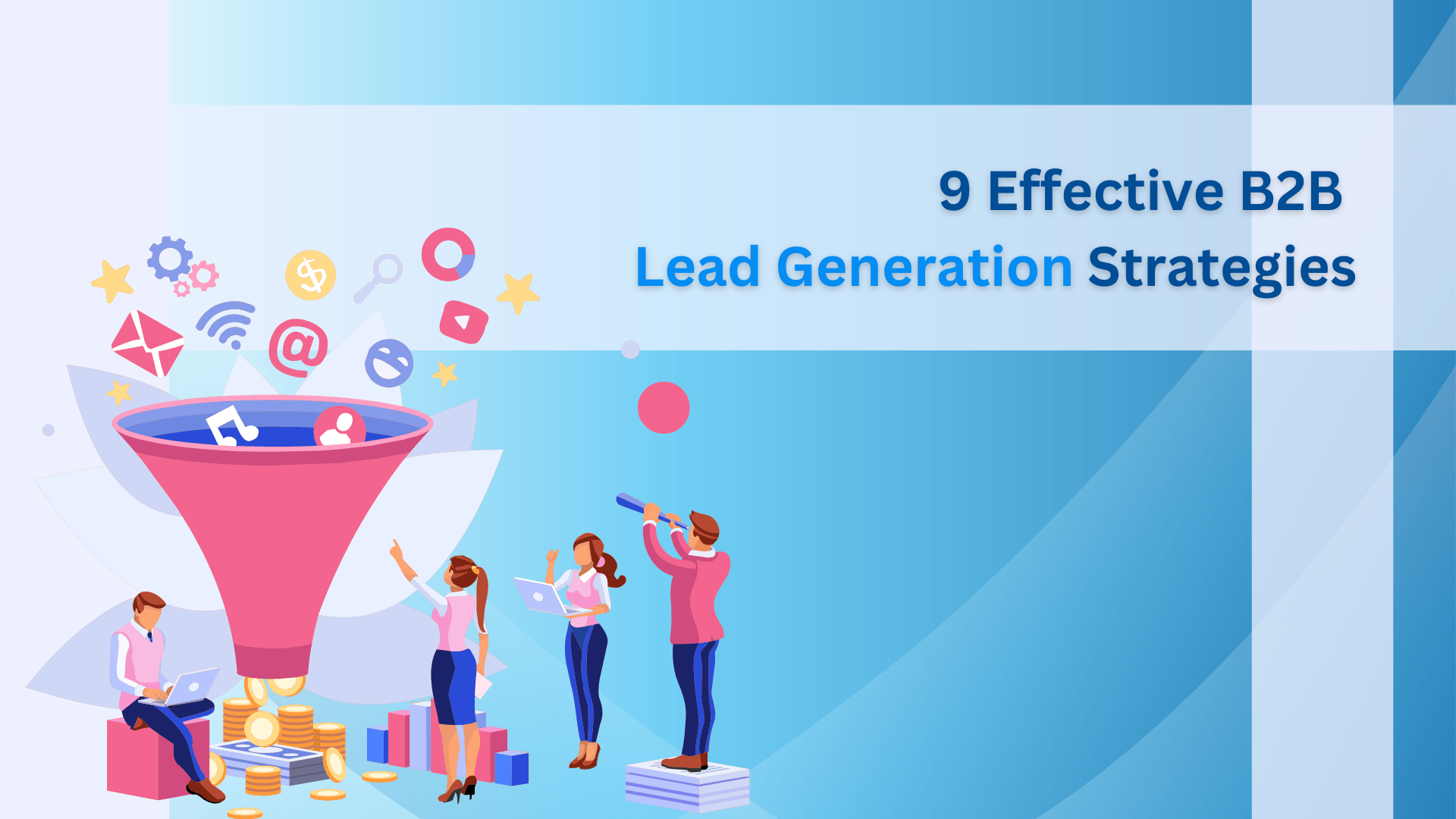 #1 Define your target audience
One of the most important steps in B2B lead generation is defining your target audience. Without a clear understanding of who your ideal customer is, it's impossible to effectively target and engage with potential leads. To define your target audience, start by creating buyer personas that outline the characteristics of your ideal customer, including their job title, industry, company size, pain points, and purchasing behavior.
#2 Optimize the website for lead generation
Your website is one of your most valuable assets when it comes to B2B lead generation. To optimize your website for lead generation, ensure that your site is easy to navigate and that your messaging is clear and concise. Use calls-to-action (CTAs) throughout your site to encourage visitors to take action, whether it's downloading a white paper, subscribing to a newsletter, or scheduling a demo.
💡
Tip: Develop a mobile-friendly website
As mobile traffic grows, B2B lead generation strategies must optimize for mobile.
DemandGenReport says:
-> 91% of B2B buyer searches on mobile.
-> 74% of B2B shoppers research half their products on the internet before buying.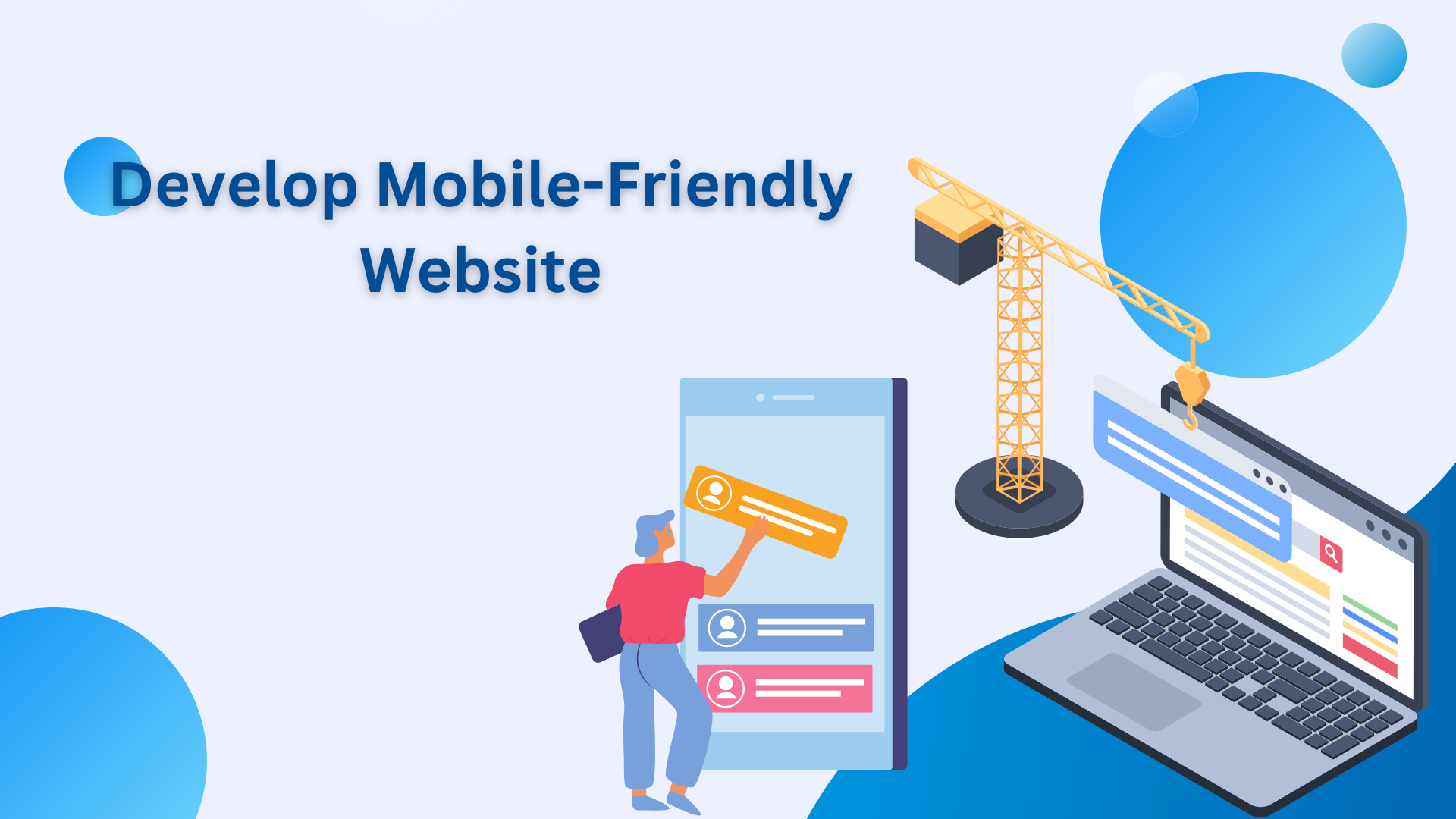 #3 Use Content Marketing to generate Leads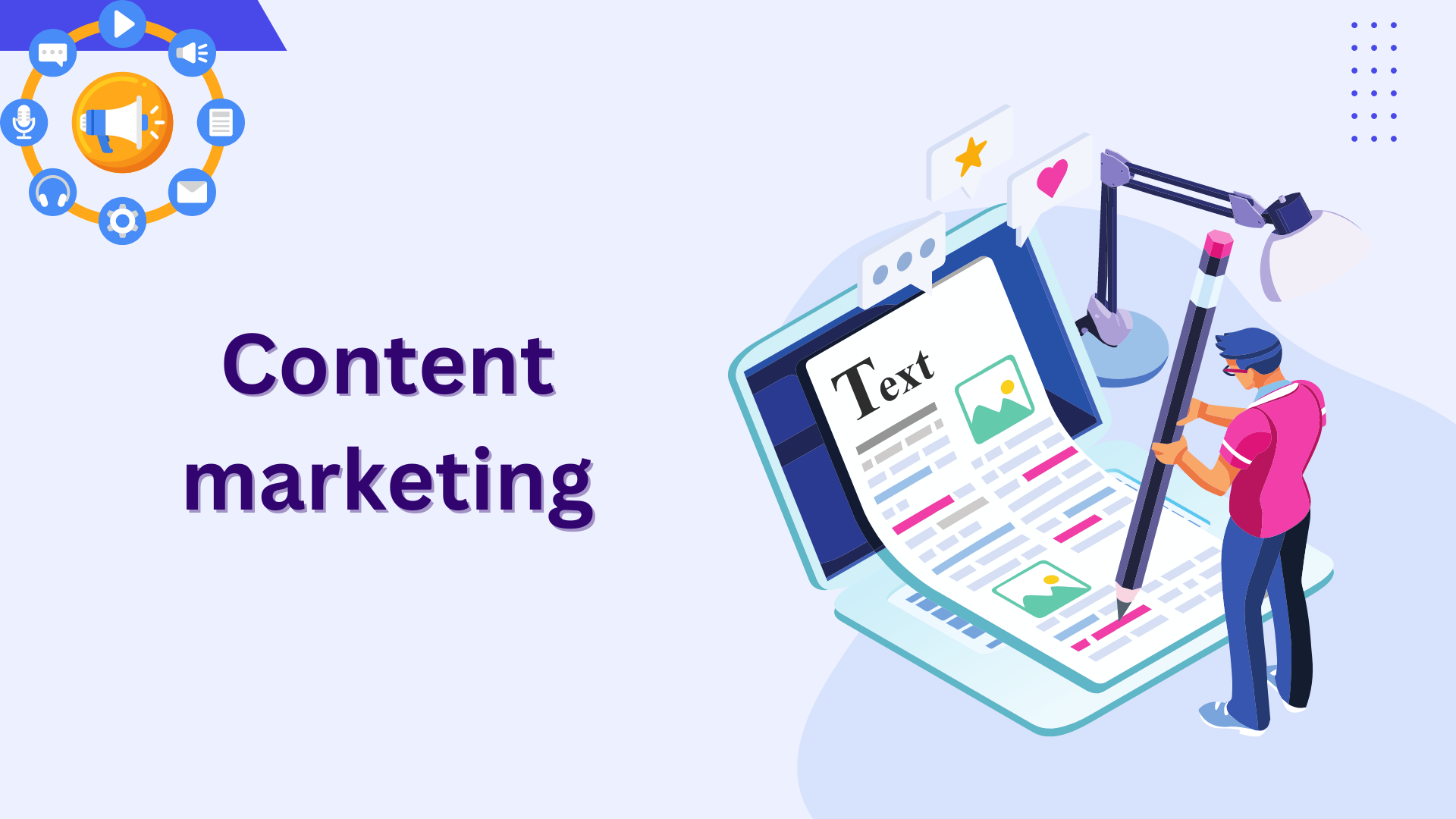 Content marketing is an effective way to attract and engage potential leads. By creating high-quality content that addresses the pain points of your target audience, you can position your brand as a thought leader in your industry and generate leads in the process. Content is the benchmark for B2B lead generation and marketing. It also helps increase brand awareness and trust in the brand.  brand 70% of B2B marketers spend on content marketing.
If you're not sure what type of content to produce, there are a few things you can do. You could do keyword research to see what your audience is searching, reverse engineer competitor's content, or conduct customer surveys. Consider creating a blog, producing videos, or developing a podcast to share your expertise with your target audience.
For example, if your audience is in the field services industry, you'll know that hiring and retaining top talent is one of their pain points. If you've done your research, you might find that creating an electrician salary guide would attract them to your site, among other topics.
💡
Tip
The
B2B buyer persona
is analytical, focuses more on value proposition, is risk-averse, and calculates ROIs before making any buying decision. And hence, the use of
Case Studies
and
White Papers
has proven to be more helpful and result-oriented as content.
Also, getting reviews available across all review platforms available online is a part of content marketing. Reviews and recommendations help reduce the risk of buying not-so-good products or services. Today's customer is smarter and does thorough research about the products, brand, and service quality and he trusts more on what consumers have to say than what you say. Customer reviews are more favorable than pay-per-click (PPC) search and social media marketing.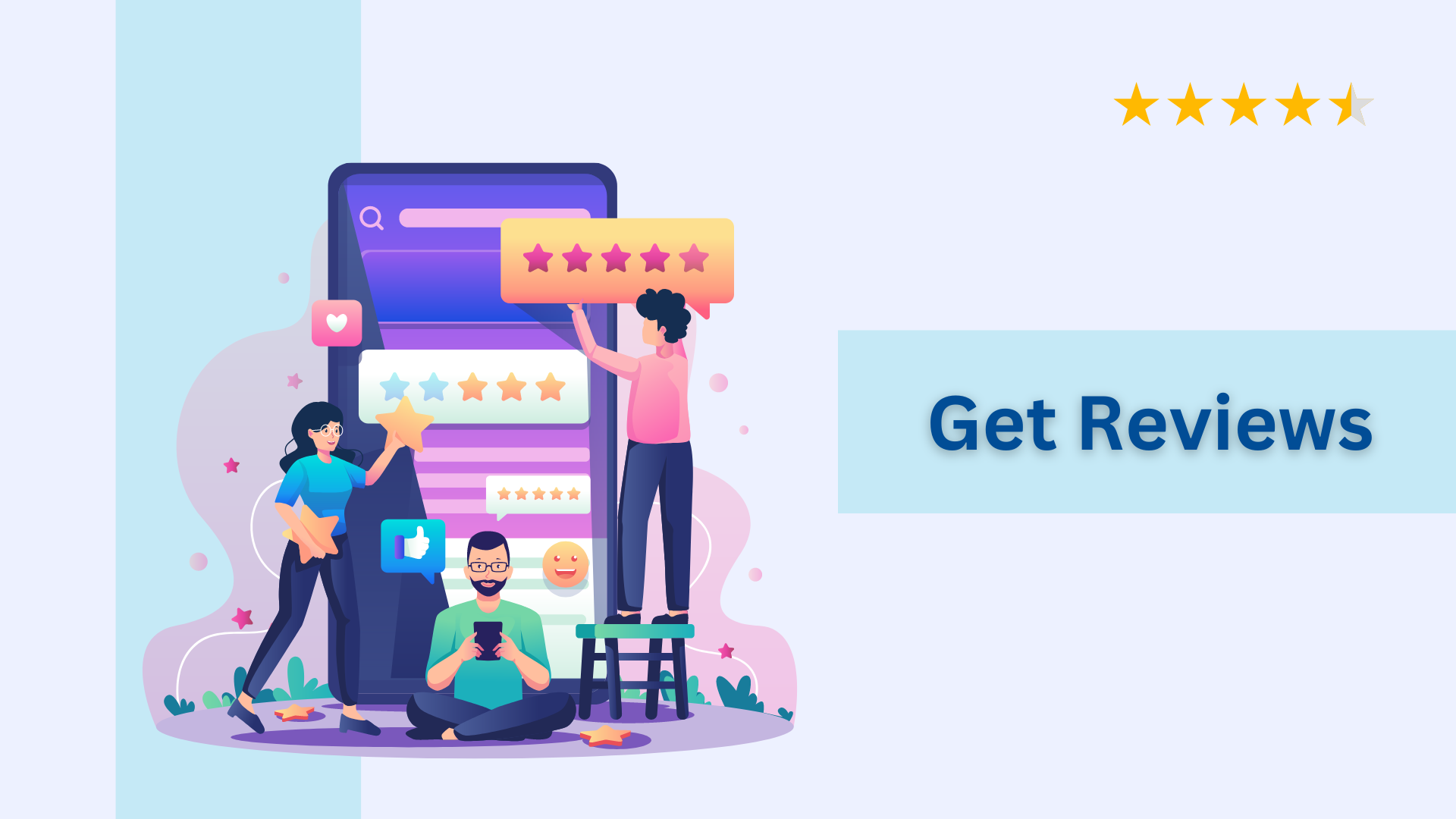 Additional Reference for generating high-quality content:
#4 Invest in Search Engine Optimization (SEO)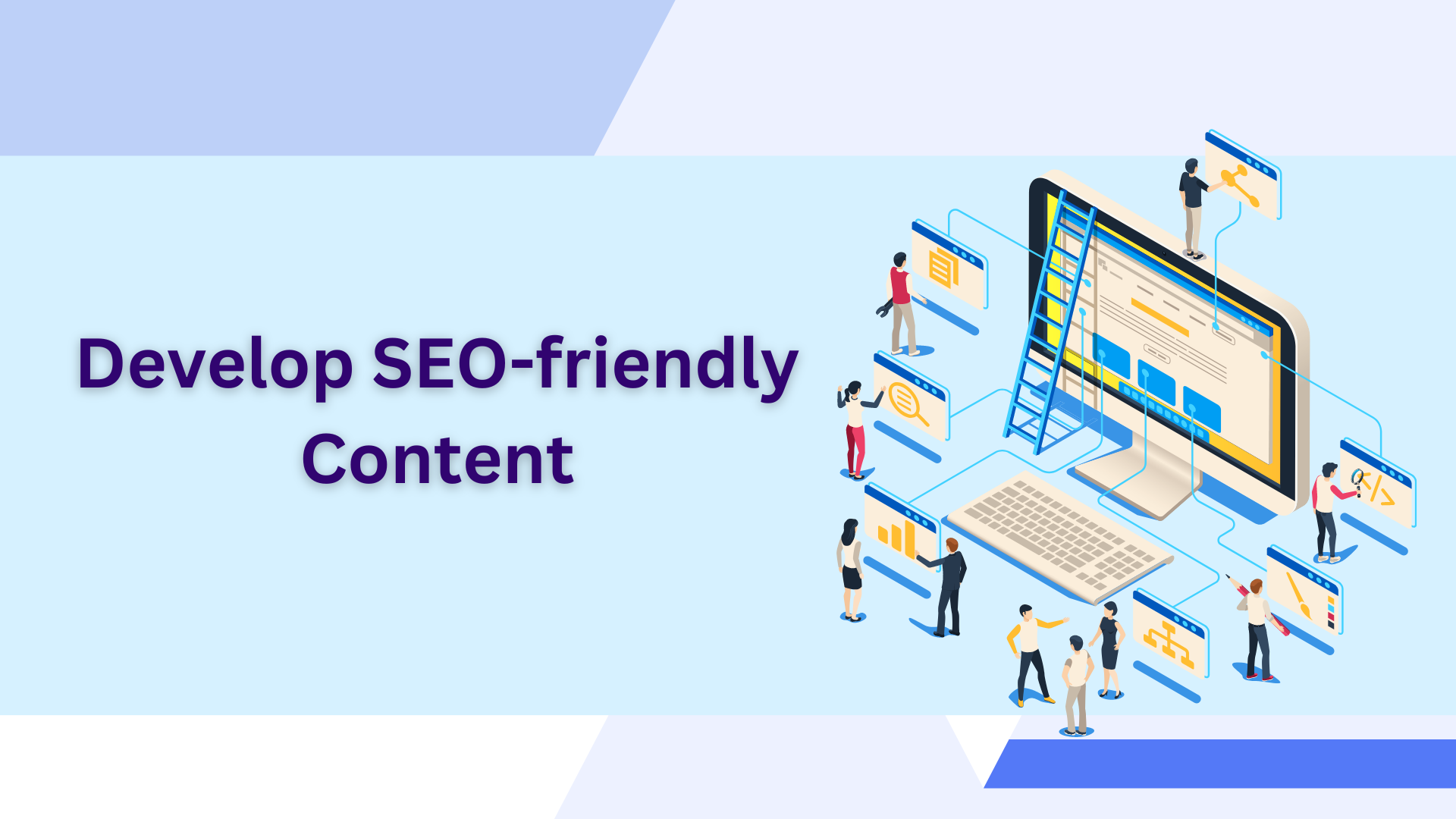 Search engine optimization (SEO) is the process of optimizing your website to rank higher in search engine results pages (SERPs). By optimizing your site for relevant keywords, creating high-quality content,  and implementing good-quality backlink strategies, you can improve your visibility in search results and generate more traffic to your site. More traffic can translate to more leads, making SEO a critical component of B2B lead generation.
💡
Tip: Ahrefs and SEMrush are powerful and can reveal your target audience's and competitors' search phrases.
#5 Leverage Social Media for Lead Generation
Social media can be a powerful tool for B2B lead generation. By engaging with your target audience on platforms like LinkedIn, Twitter, and Facebook, you can build relationships and generate new sales opportunities. Consider using social media ads to target specific audiences, or participate in industry groups and forums to connect with potential leads.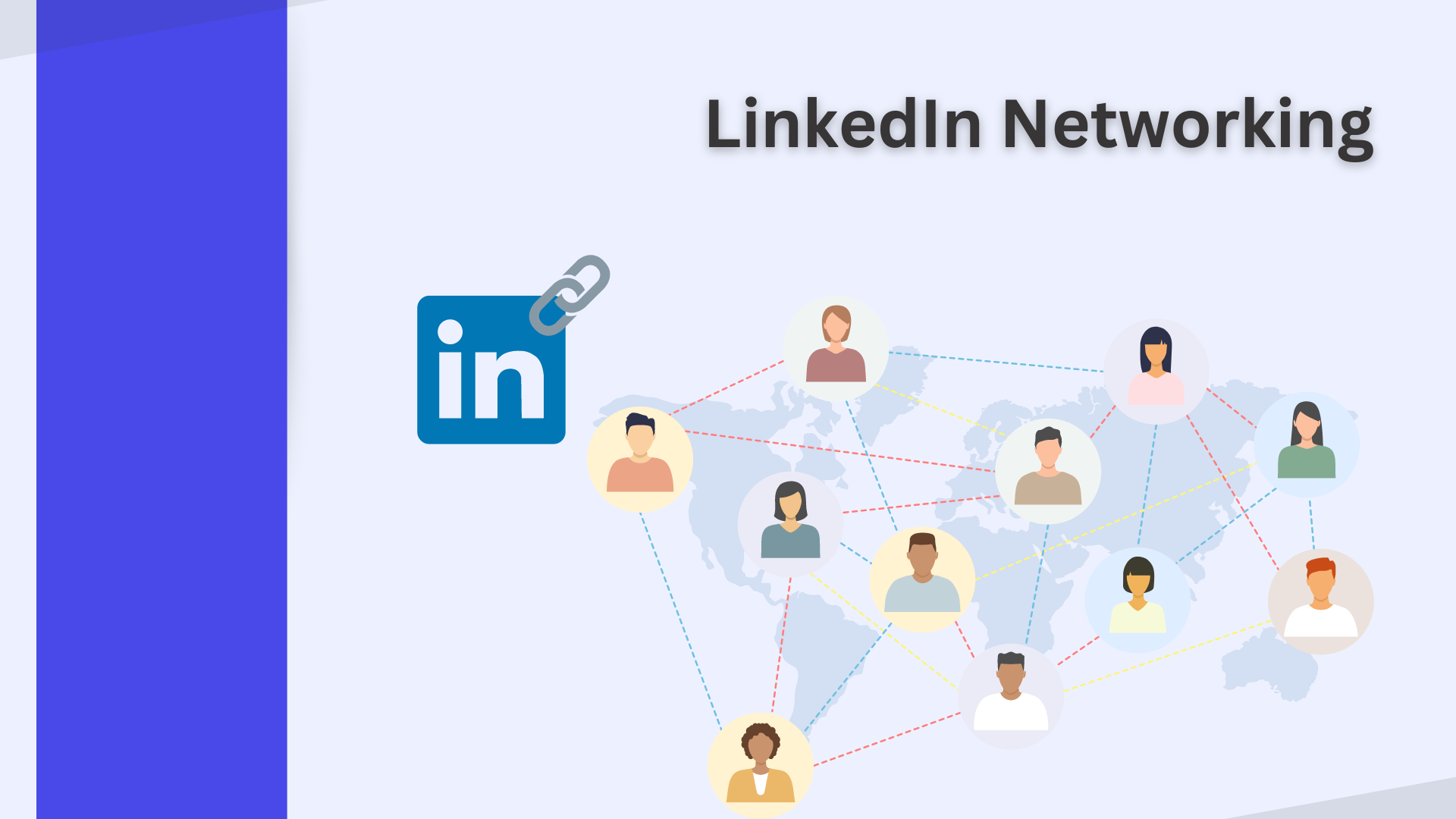 Having connections has always been important in business, especially in B2B. Networking brings greater opportunities, business prospects, or recommendations. LinkedIn helps businesses connect with industry professionals in their field.
💡
Tip for running ads on social media platforms: A/B tests ad copy from headline to descriptions, creatives, timings, ad type, landing pages, etc.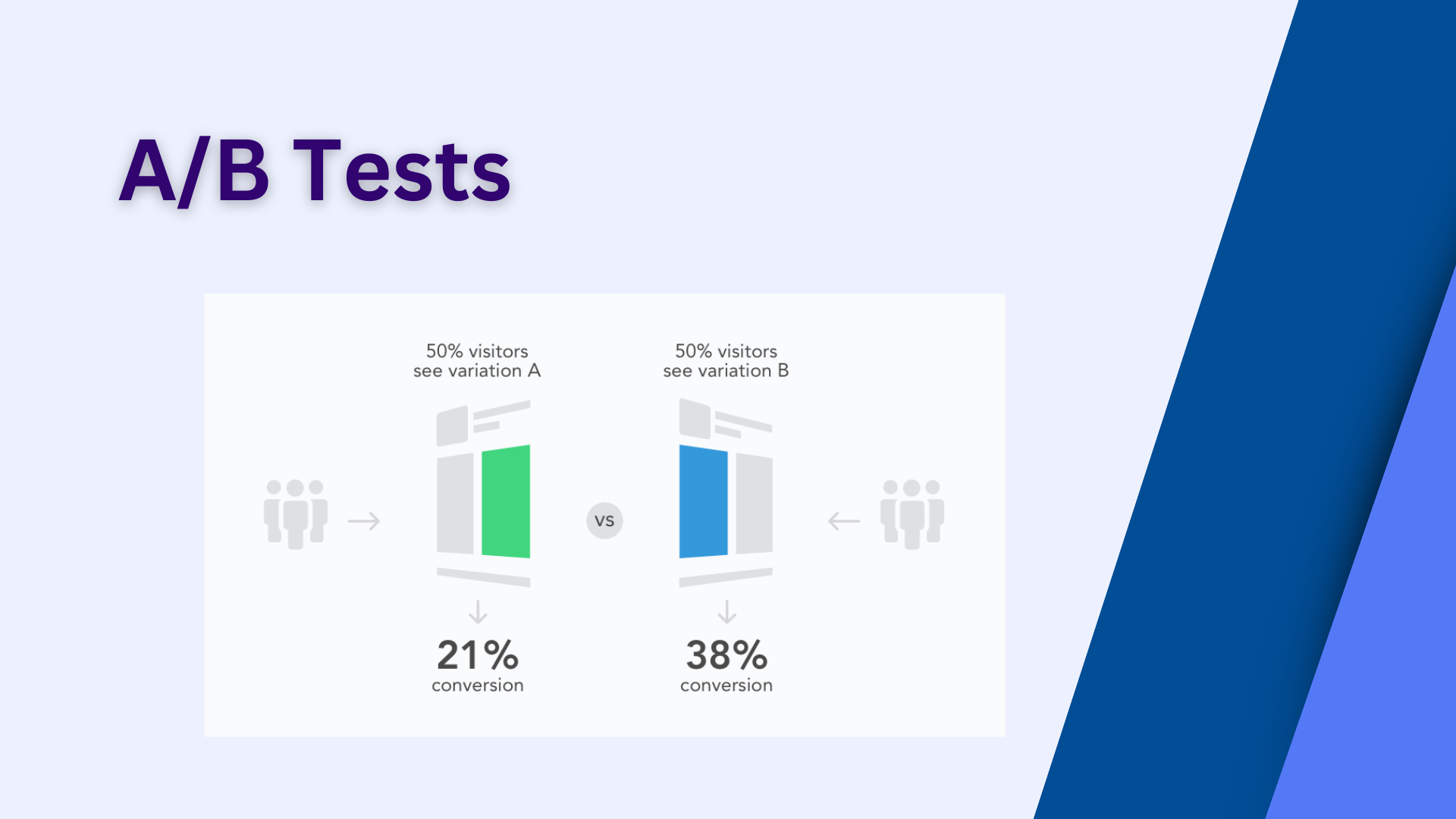 #6 Use Email Marketing to Nurture Leads
Email marketing is an effective way to nurture leads and keep your brand top-of-mind with potential customers. By creating targeted email campaigns that speak to the pain points of your target audience, you can keep leads engaged and move them further down the sales funnel. For a successful email campaign, start by determining where in the buying process a lead is currently in. Whether the lead is in researching/awareness stage, the consideration/factoring stage, purchasing/making a choice stage. Accordingly, customize the communication sequences.
Consider using marketing automation tools to personalize your emails and track the behavior of your leads.

#7 Develop a Referral Program
Referral marketing is an effective way to generate new leads and expand your customer base. By incentivizing your existing customers to refer new business to you, you can tap into a powerful source of high-quality leads. Consider offering discounts, free services, or other rewards to customers who refer new business to you. However, efficient customer service is key to retaining customers and getting referrals.
#8 Attend Trade Shows and Events
Trade shows and corporate events can be a great way to generate new leads and build relationships with potential customers. By attending industry events and engaging with attendees, you can position your brand as a thought leader in your industry and generate new sales opportunities in the process. Consider sponsoring an event or speaking at a conference to increase your visibility and generate more leads.
#9 Use Account-Based Marketing
Account-based marketing (ABM) is a targeted approach to B2B lead generation that focuses on identifying and targeting specific accounts that are most likely to become customers. ABM involves creating highly personalized campaigns that speak directly to the pain points of each individual account, with the goal of building relationships and generating new sales opportunities.
💡
Tip: You can use LinkedIn Sales Navigator for a successful ABM.
Final Words
B2B lead generation is a critical component of any successful sales strategy. By implementing these nine effective strategies, businesses can generate new sales opportunities, expand their customer base, and ultimately grow their revenue. Whether you're optimizing your website for lead generation, using content marketing to attract and engage potential leads, or attending industry events to build relationships with potential customers, there are many different approaches to B2B lead generation. By testing and refining these strategies over time, businesses can create a steady stream of high-quality leads and position themselves for long-term growth and success.
Get in touch with Jeenam Infotech to boost your B2B lead generation.