In 2022, email marketing is still an important and effective way to introduce your business to your ideal customers. It is also a way to build a reliable relationship with a potential group of people. But then again, what is email marketing anyway? If occasionally sending an email to your customer base is not, then what is it?
In today's blog, we are going to understand the concept of email marketing in depth. By the end, you'll know everything necessary there's to learn about email marketing. So without any delays, let's get started!
What is Email Marketing?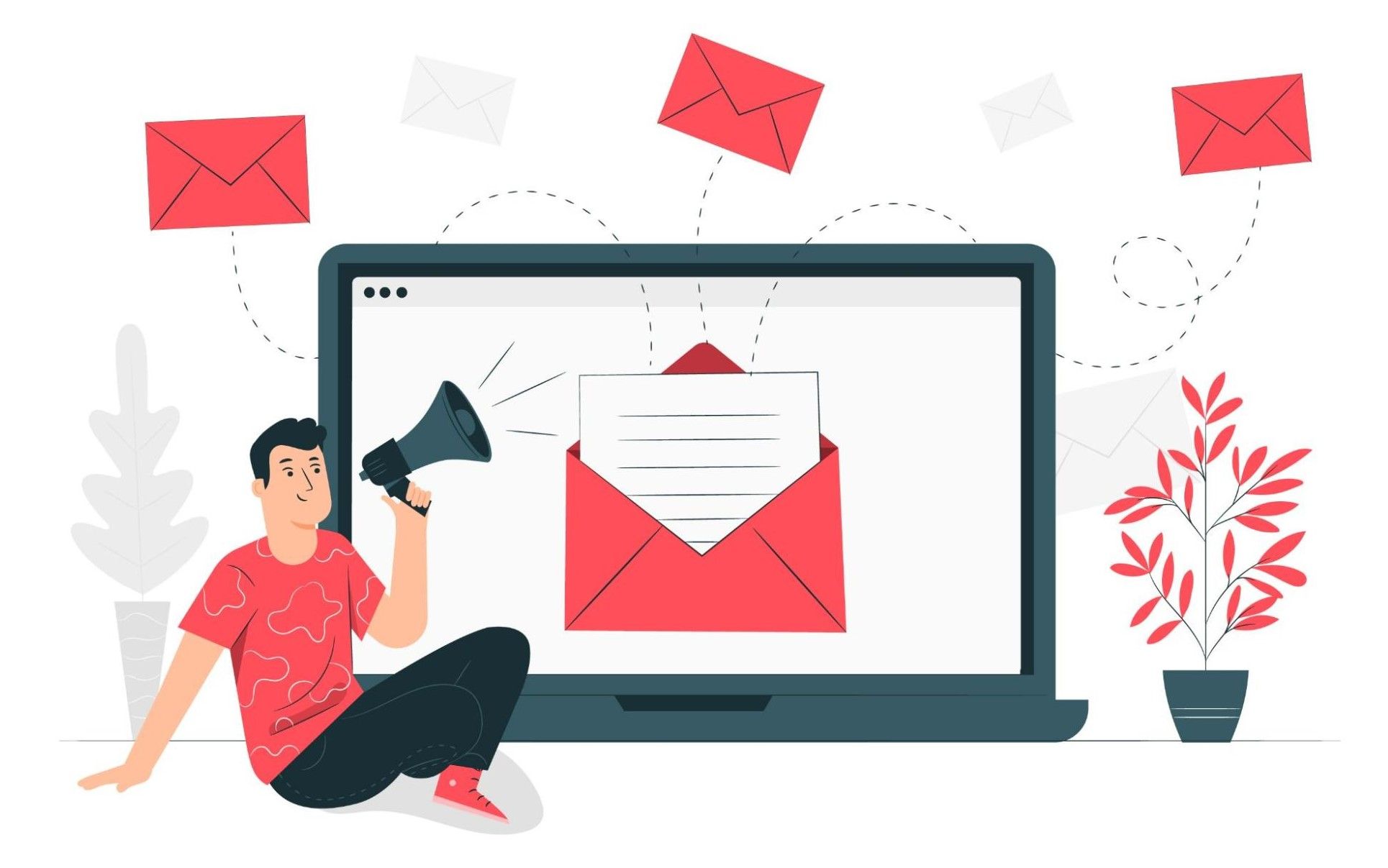 Email marketing is a direct personal marketing strategy. You use email to promote your product or service to your customers. But you don't just do that. You influence the consumer with a playful action, a pleasant discount code or an exciting news fact. This allows you to convince the consumer to go to your website and then make a purchase.
Just look in your own mailbox: it is probably full of emails from companies that you hardly really look at. They often sit unopened in your inbox until you finally delete them. Through a good strategy and strong copy, you ensure that your ideal customers do want to open your email. But email marketing is more than just influencing customers to open the emails. Let's learn in detail how email marketing works.
How Email Marketing Works?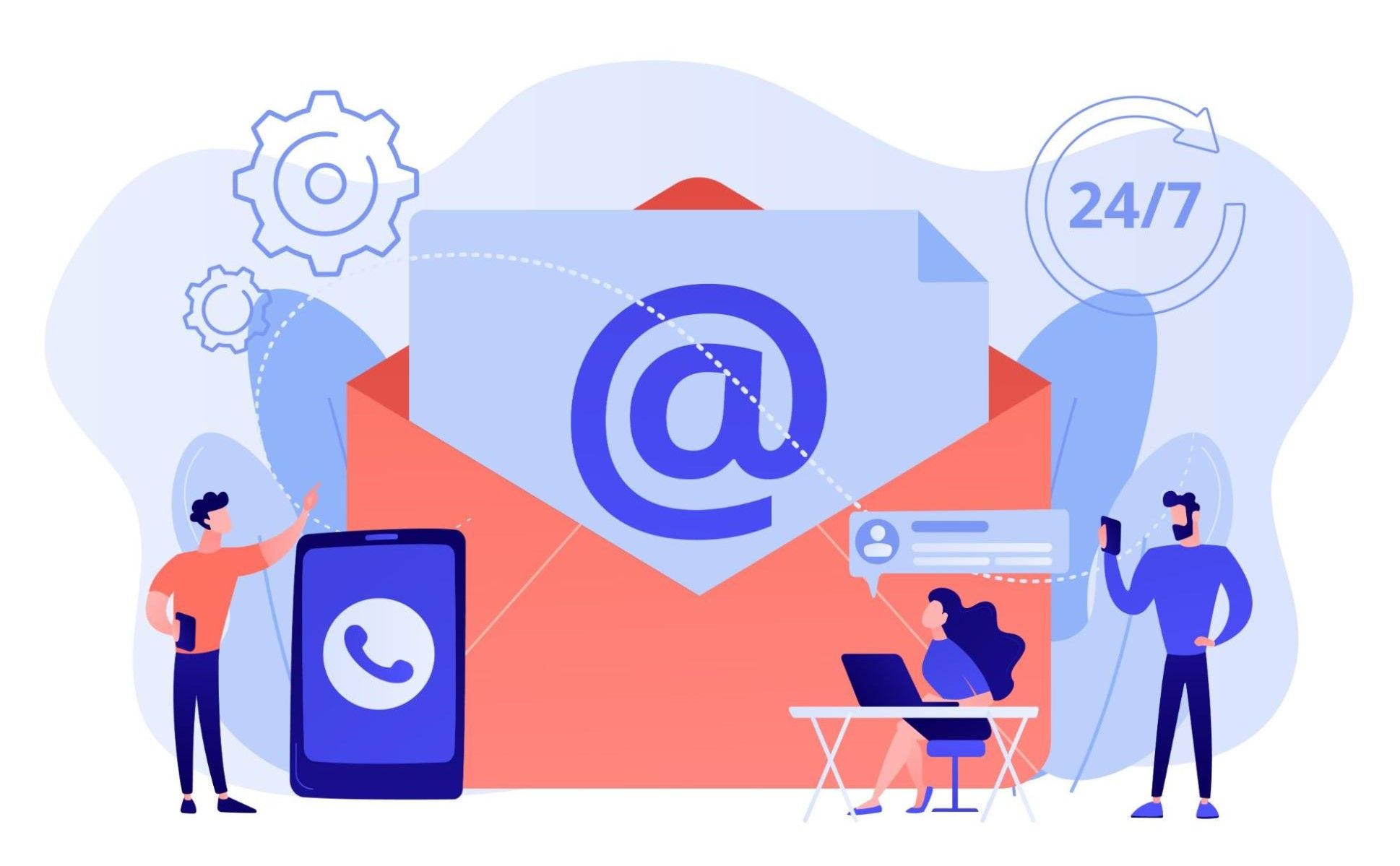 Email marketing is actually not that tedious as people assume it to be. You start with a way to collect the email addresses of interested parties by creating some lead magnets. This is usually done by means of a form on the website where visitors voluntarily sign up and indicate that they want to receive information from you.
From the moment you offer this form, and there are sign-ups, you start creating a mailing group. You periodically send emails to these interested parties. And even though this will be a small group, in the beginning, this group will grow if you do this well.
As your mailing list grows and your campaign becomes more successful, it is possible to start subdividing your target group. You ask your current members to indicate what they would like to receive information about, and you give new members the opportunity to check this when registering.
Over time, you then build up a file of readers that is divided into interests, and you have the opportunity to reach them even more purposefully. The chance that you attract customers with your email campaign is getting bigger and bigger.
Why is Automating Important in Email Marketing?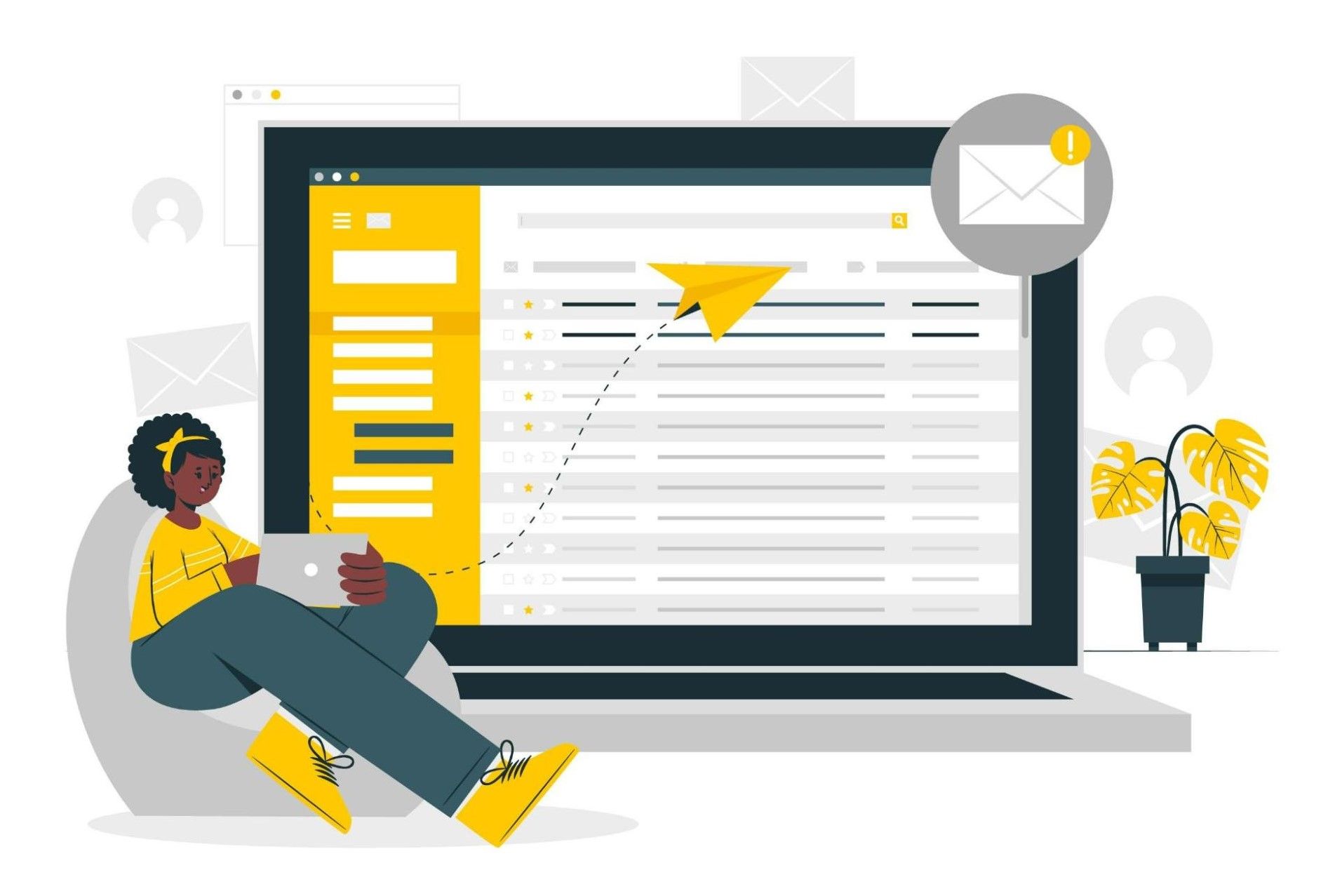 Automating your emails also ensures that the right message reaches the right customer at the right time. Let's explore email automation in detail right below:
Email Marketing Automation Overview
Through email automation, you set up a targeted mail funnel after which you can optimise it. This saves you a lot of manual work. With time, you can then invest in optimising, segmenting and building new mail funnels. This is how you really build out your email marketing lists. Email automation can be used to stimulate the retention behaviour of your visitors.
When a visitor has made a certain purchase or placed a product in a shopping cart but has not paid, you can remind the visitor via email. In addition, think of stimulating a recurring purchase with discounts. Is your company B2B? Then you can use email automation to create warm leads by setting up an email drip after downloading your brochure, for example.
What's The Difference Between Email Marketing Automation And Regular Emails?
Email automation is part of email marketing. Unlike classic newsletters, automated marketing emails are always sent frequently, while a classic email is only sent occasionally. As a result, the content of the two types of newsletters differs.
Normal, Classic Emails: News, information about new or recurring products, attractive offers
Marketing Automation Emails: A customer dialogue that responds to the customer's current situation
How to Build a Valuable Customer Base For Your Email Marketing Campaign?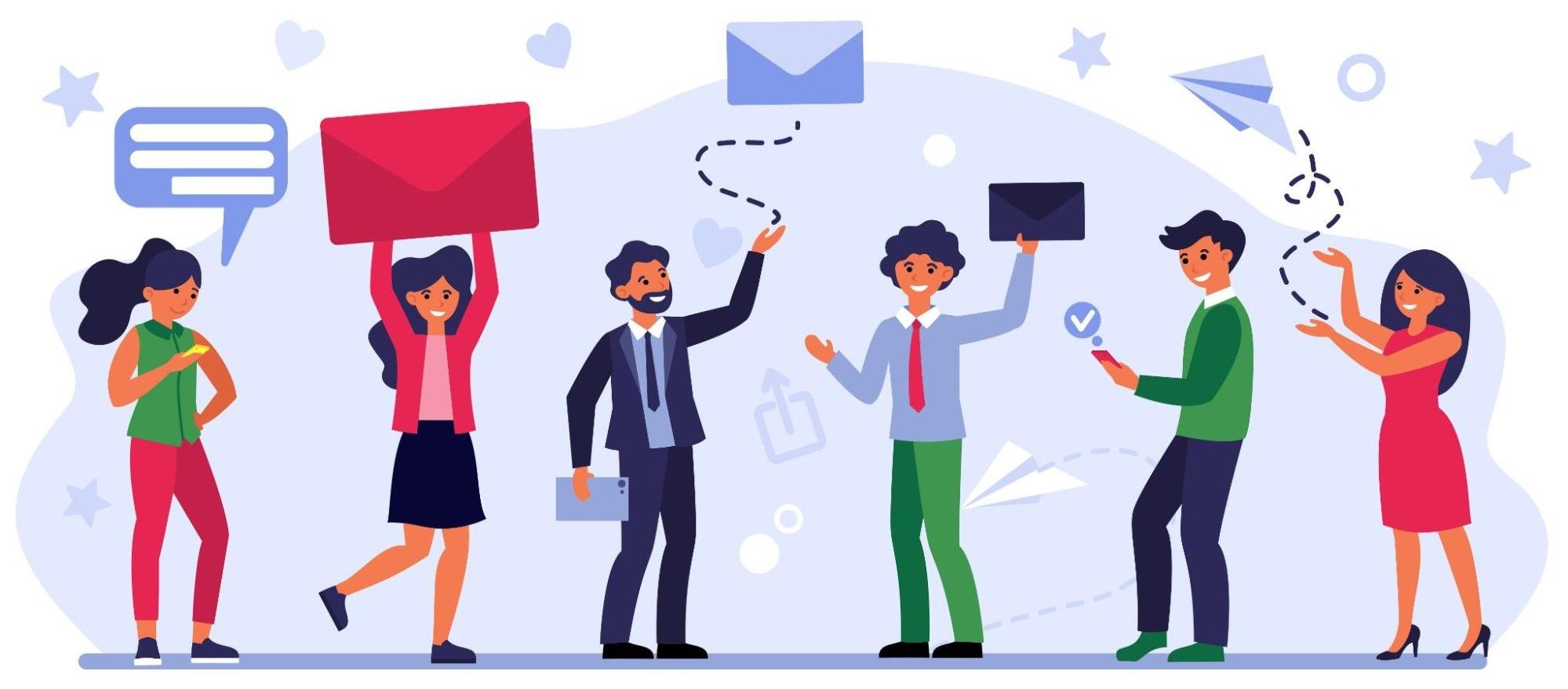 An email list of potential customers is indispensable when you want to set up an email campaign. You have to be able to send your emails somewhere, of course. But where exactly - and how - do you start such an email list? Here are five practical tips for creating value customer email base:
#1 Optimise Your Website For Conversion
Make sure that the user who lands on your website does not have to search long to sign up for your newsletter. This can be done by means of CTA buttons, a separate paragraph about the content that you will share in your newsletter or via a pop-up. Are you writing a paragraph about this newsletter? Create an attractive headline that drives the user to action.
#2 Use Contact Forms on Your Website
A easy way of finding out email address of potential customers is to place a contact form on your website. When a user has a question or wants to get in touch with your company, they must first leave their details. Lead nurturing with emails is easier with a good privacy statement.
#3 Use' Freebies' to Collect Email Addresses
Another way to effectively collect new email addresses for your customer list is through so-called 'freebies'. This can be, for example, a discount code or a free e-book on a subject in which you are really an expert. With this, you actually lure your ideal customer into your mail funnel.
#4 Organise a (Free) Webinar in Your Field
Don't have a customer base yet and want to start email marketing? Then organise a free webinar on a topic that you know everything about. You let the participants sign up with their email addresses, and you can then put this nicely in your email list. Also, ensure all these participants are already interested in you; otherwise, they will not register. Therefore, make sure you close the free webinar with a sales pitch to also attract potential customers!
#5 Use Social Media to Promote Your Newsletter, Freebie or Webinar
Social media is an ideal place to reach your target group in an accessible way. They're already following you, so they're already interested in what your company has to offer. Therefore, use all these channels strategically to promote that free webinar. You can possibly use social ads, such as Pinterest advertising or LinkedIn ads, to show your newsletter to a larger audience.
Do's And Don'ts of Email Marketing Campaign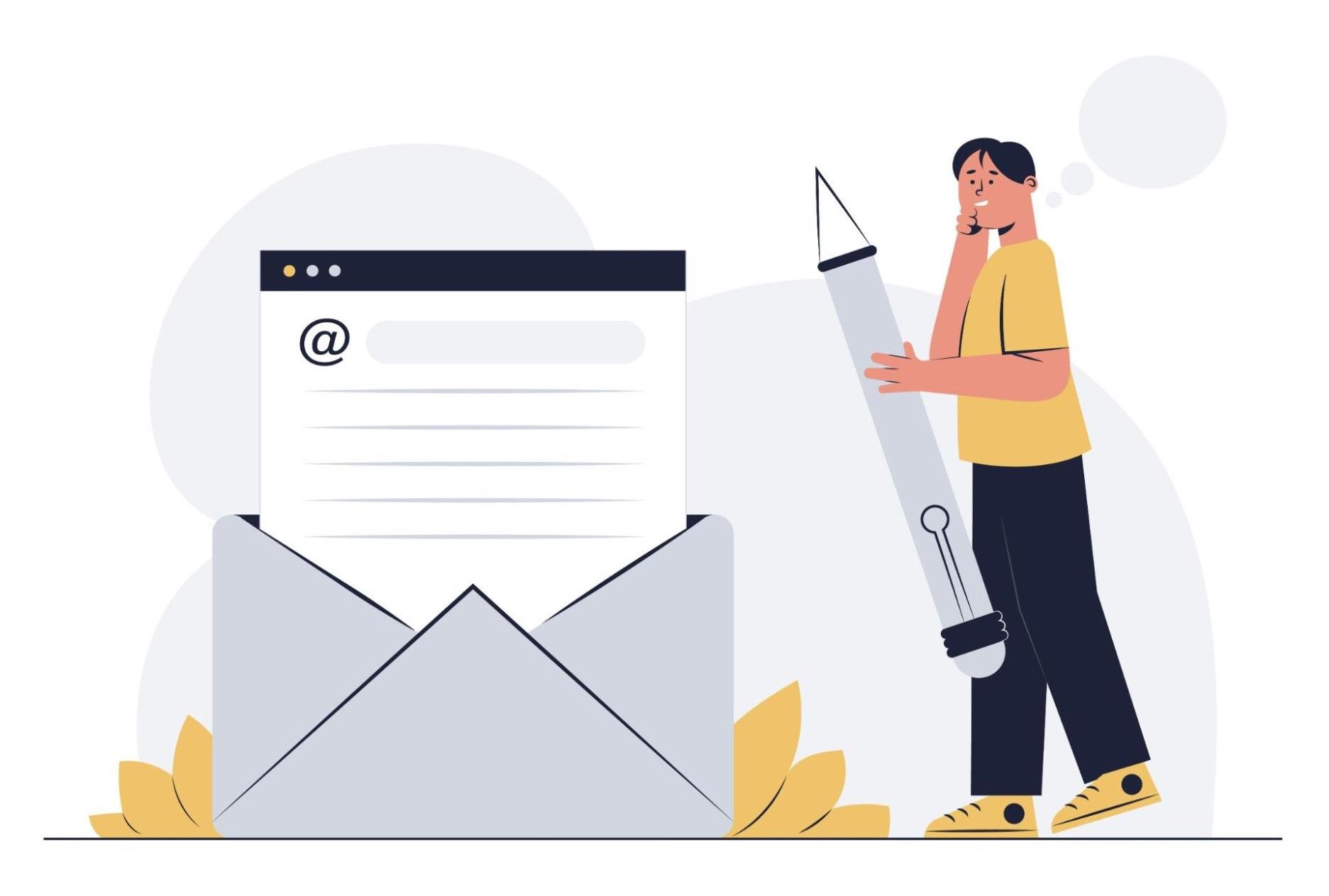 96% of Internet users check their primary mailboxes at least once a day. Email is, therefore, an effective medium, but it is still necessary to avoid certain things. With that said, here are some do's and don't of a successful email marketing campaign:
Do's:
Set The Objectives
As in any strategy development, it is essential to define objectives and key performance indicators in email marketing. Each email campaign has its own objectives, such as generating sales or subscriptions at the newsletter level.

Look For Reliable Emailing Software
If you take email marketing seriously, you need to make sure you have reliable email marketing software. Working with a good tool allows you to send messages to a large number of contacts or subscribers. These providers offer professional support to develop and manage your email list.

Do a Cleaning of Your Emailing Database
This step consists of continuously refreshing your emailing database. The goal is to continue to enjoy the benefits of previous optimisations. It is, therefore, a question of removing contacts that may be duplicates or wrong.You can even automate email list cleaning by integrating your contact forms with a real-time email verifier tool. Remember, erroneous contacts correspond to hard bounces.
Don'ts:
Neglecting Design
Indeed, the design must meet specific requirements. First, your email must be structured; that is to say, the design must be simple so that the reader can easily find it. Often, emails are made up of horizontal blocks, and their width must not exceed 600 pixels to be compatible with any type of email.

Send it at The Wrong Time
The quality of your email contributes to the success of your campaign, but don't forget to take into account other essential elements, such as the time of sending. Indeed, sending the same email at different times gives very different results.

Say Too Much
An email should not waste your customers' or prospects' time, but it should be impactful. To do this, prefer a short and direct text. Essential information must not be drowned in the mass. Your newsletter, for example, must be pleasant to read and if it is too long, you may see your contact unsubscribed.
Final Words
Email marketing is a wonderful way of increasing your customer base. But it's only efficient if done right. In today's blog, we have learned the basics of email marketing and how one can launch a successful email campaign. So all that's left for you is to try and implement that knowledge learned today.