FatakPay is one of the leading fintech platforms in India. It offers credit facilities virtually to individuals even with low salaries. As FatakPay grew in the industry, it encountered some growth-resisting problems like no tracking of leads, no follow-ups, etc. Since their business has been growing at 3x month-on-month, they could not anymore rely on traditional ways of managing leads and customers.Hence, with an exponential growth mindset, FatakPay invested in Corefactors AI CRM. Now they are no longer experiencing such problems, rather the exponential growth has taken a leap from 3x to 5x every month. Not just growth, Corefactors AI CRM is also enabling RevOps for their business to boost their revenue growth. Besides, FatakPay now handles close to 100000 leads every month. Not just lead handling, they are building their brand, disbursing 100s of loans everyday with the help of sales and marketing automation and AI. Let's learn how our CRM helped the brand.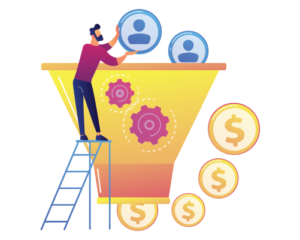 About FatakPay
Fatakpay is one of the leading online payment platforms. It offers financial services such as virtual credit cards to the masses, especially low salaried people, which can be used for carrying out day to day financial transactions. The platform allows its users to simply scan the QR and make payments in situations where they don't have cash in hand or a low bank balance. The payment made can be paid later, without any interest. In other words, FatakPay is a buy now, pay later online application.
The credit approval process of FatakPay is seamless and fast. Users don't have to wait for days to get their credit card approved. With the right documents and no credit issues, FatakPay issues credits without any hindrance and no long waiting periods. The platform's vision is to offer easy, secure, transparent and fast credit access to anyone, anytime and anywhere. Talking about the FatakPay application, it's available on both Android and iOS devices.
Problems Experienced by FatakPay
The way toward continued growth wasn't an easy way for FatakPay. The brand was growing at a 3x pace every month. However,they encountered some unique issues they had no solutions for. Corefactors offered them AI CRM, which resolved all their issues. Here are some of the problems our CRM got rid of:
No Dedicated Platform For Sales And Marketing Teams
The sales and marketing teams of FatakPay were using the traditional ways of lead handling i.e., Spreadsheets(Data Population) due to which they were not synchronised with each other. The marketing team had no clue what the sales team was doing and vice versa. This turned out to be a huge issue as the marketing team could not run ideal marketing campaigns. The reason was that the marketing campaigns and marketing emails had to be based on the sales team's input.
But since there was no dedicated platform for each of them to stay connected with their data, both teams suffered. The marketing team suffered because their campaign was inefficient due to a lack of sales data. And the sales team was suffering because of the low conversion rate of marketing campaigns. So FatakPay wanted a platform that could connect the sales and marketing teams together in one place along with making it an automated process of lead management.
Late or No Follow-Ups With Leads
The second major issue in front of FatakPay was being late and not following up with the leads when they were warm. This is also one of the factors that were affecting the lead conversion rate of the brand. Customers entered the marketing funnel, and the agents were successfully converting them on the call. But the main issue started once the call was over.
The agents were unable to send follow-ups to the customers on time. Moreover, the follow-up was also not being offered against the client enquiries. This was affecting the company's reputation, resulting in a low customer retention rate. Trust is the toughest to win when it comes to a payment gateway platform. The no follow up issue was affecting the ability of customers to trust the brand.
Inefficient Tracking of Field Team
Another significant problem in front of FatakPay was the inefficient tracking of the field team. The field team members used to conduct meetings and carried out their daily tasks. But neither meetings nor their daily tasks were properly tracked due to the lack of a dedicated tracking solution. Since there was no tracking solution, the records of meetings by the field team were unclear and unreliable.
Moreover, it was also noted that less number of team meetings were being conducted than the ideal daily target. This had complicated things for administrators because they could not track the progress of field teams. So they had no idea how and which strategy to implement. FatakPay wanted a solution to this issue as fast as possible.
Improper Records of Customer's Purchase History
At FatakPay, the success team cannot perform to their fullest capabilities. The reason why they were not able to perform well was due to the absence of proper customer records. The success team could not understand the customer spending pattern and their revenue potential due to a lack of information.
Besides, other teams too such as the sales team have not maintained proper records and other purchase-related information about the customers. All of this was happening because of the absence of a dedicated CRM tool. FatakPay wanted a solution that automatically maintains the records of every customer once they are converted.
Multiple Platforms For Data Recording
Different teams at FatakPay were using different applications to record data related to their department. In other words, all the data was scattered throughout multiple applications. Now, this became an issue when the administration needed to analyse overall business processes.
Since the data was stored on different applications, it was difficult for officials to gather all the information together without spending more than the assigned time. FatakPay needed a CRM tool that could be used by different departments to share their distinctive data.
Solutions Corefactors AI CRM Offered to FatakPay
A business like FatakPay in such a competitive industry i.e., FinTech can never afford to host such huge business problems. Hence, an faster, efficient and compatible solution was needed as soon as possible. This scenerio brings Corefactors RevOps-enabled AI CRM into picture and provide FatakPay with the solutions to these issues for their business to grow faster. Here are some of them:
Advance Journey Solution
Corefactors AI CRM offered FatakPay an advanced journey solution, which helped the marketing team get the ultimate access to analysed reports of the sales team. Our CRM connects multiple teams together, including the sales and marketing ones. So the marketing team can access the information regarding the sales with just a few clicks.
With the latest sales information, marketing campaigns can be created better, resulting in an increased lead conversion rate. An increased lead conversion rate will automatically benefit the sales team.
Marketing Box Solution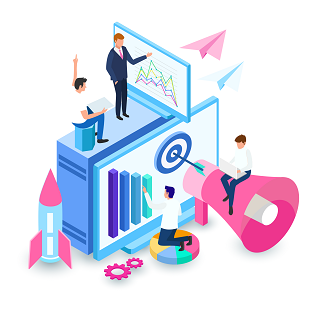 Late follow-ups were a significant issue that FatakPay was looking to resolve fast. Our AI CRM provided the company with a marketing box solution. This solution enabled the business to create Omni channel Marketing strategies. The strategy further helps in reaching out to more prospective customers and leads.
And once they are converted and get inside the marketing funnel, follow-up messages are automatically sent to them. The clients receive the right follow-up message based on their enquiries and revert to previous conversations. This helped FatakPay create more personalised connections with their clients, resulting in customer loyalty.
Sales Box Solution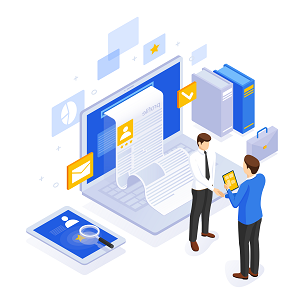 Another wonderful solution Corefactors AI CRM offered FatakPay is the sales box. The sales box offers an automation facility that captures the leads in real time. They do so by integrating with the website of FatakPay and then auto-assign the leads to the right field executive accordingly.
Moreover, customer information is continuously carried forward between the marketing and sales team. This has helped in multiple ways, like qualifying relevant leads, increased lead conversion ratio, eliminating irrelevant leads, faster conversion time, saving agents time, building rapport between sales representatives and leads.
Geo Tracking Feature
FatakPay was experiencing issues with tracking the field team. Corefactors AI CRM resolved this issue by offering the brand efficient Geo tracking features. These features allow the officials to ensure that any team member does not miss the meeting.
Since everything is being tracked all the time, there are fewer chances of excuses made by the team members to miss the meeting. The Geo tracking features have also helped FatakPay conduct more client meetings than they used to conduct before.
360 Degree View of Customers in Revenue Chart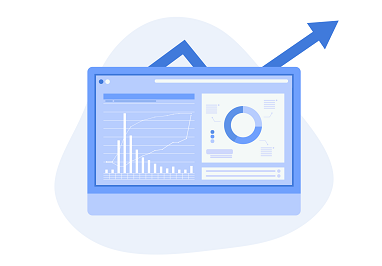 Corefactors AI CRM collaborates with the success, marketing, and sales teams to map out a 360 view of every customer in the revenue chart. This 360 view of customers helps FatakPay understand customers' journey from start to end and calculate various different metrics such as MRR, ARR and LTV. The detailed view also helped to devise unique, targeted and personalised up-sell and cross-sell strategies for every customer. In other words, it gives an overview of customer engagement from the marketing team to the sales team to the revenue team.
Understanding of this marketing cycle helps the brand increase customer retention by implementing the right strategies in the right area of business. On the other hand, the customer churn rate decreased. Furthermore, doing so has also helped the brand win customer loyalty which is the toughest to achieve.
Results And Benefits
FatakPay invested in our AI CRM and instantly got rid of all the problems they were experiencing. In addition to that, the CRM boosted their growth and helped them streamline their business process. Earlier, their lead handling capability wasn't upto to their objectives. And now, happily and proudly, they are handling close to 100000 leads every month.
Furthermore, the platform gets 100s of loan disbursalsto new users every month, thanks to timely auto follow-ups sent with sales and marketing automation provided by our CRM. If you are also building such dynamic business, and willing to take your business to another level, TRY COREFACTORS REVOPS-ENABLED AI CRM. Business giants like FatakPay use it and are getting way ahead of their competition. It's time you do the same!