The majority of sales representatives spend time interacting with the clients and persuading them to purchase.
But despite doing everything, the primary challenge they face is unable to improve their performance and sales productivity.
Even after so much advancement in the sales industry, boosting performance is still the biggest challenge.
However, every problem comes with a proper solution. But before that, do you know the biggest reason behind the drop in sales productivity?
On average, a salesperson spends almost 50 hours a week selling. The majority of time is spent on administrative tasks instead of completely focusing on the selling part.
So, to boost sales productivity, the sales representative has to focus on selling in the first place instead of other tasks.
There are thousands of proven ways available to improve sales productivity ten folds and generate more sales.
So don't fret; here, we have covered almost all of them. But, before moving to the ways, let's first understand what sales productivity is? And causes of inefficiency in closing deals.
What is Sales Team Productivity?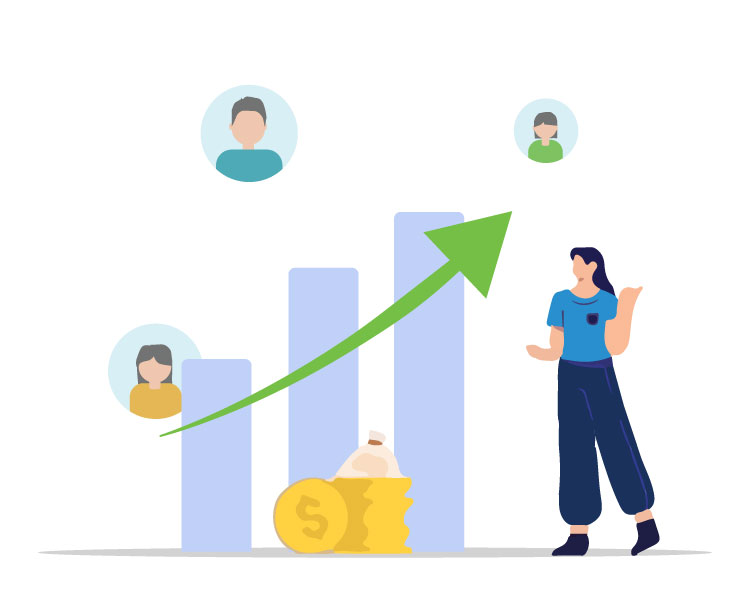 A solid strategy to boost sales team productivity pushes the entire sales team to meet their targets and excel beyond expectations.
So, exactly what is Sales Productivity?
It refers to the relationship between the efficiency of a salesperson and the output they are delivering.
It can also be summarized as driving maximum outputs by spending less on resources. The resources can be anything like time, effort, costs, etc.
To measure the team's sales productivity, see how many sales they derive for the company in a specific period.
In short, higher sales team productivity is all you need to meet sales targets and hit new ones.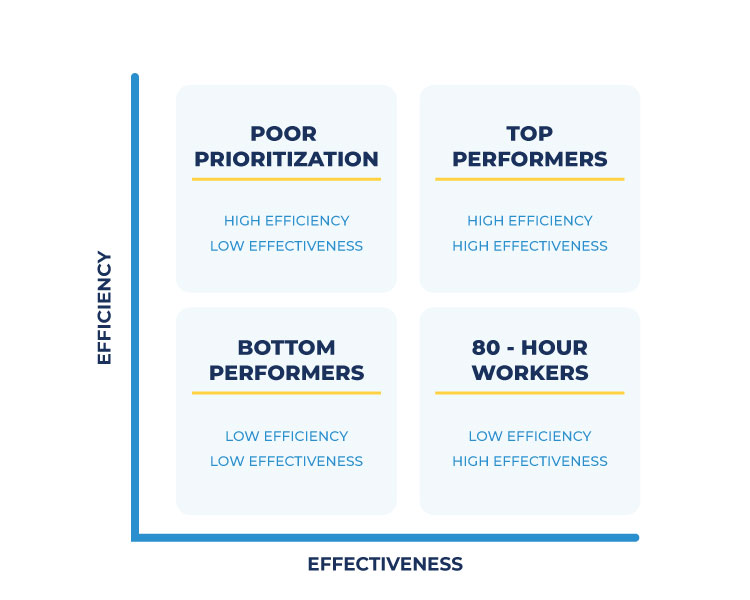 Reasons Behind Less Productivity of Sales Team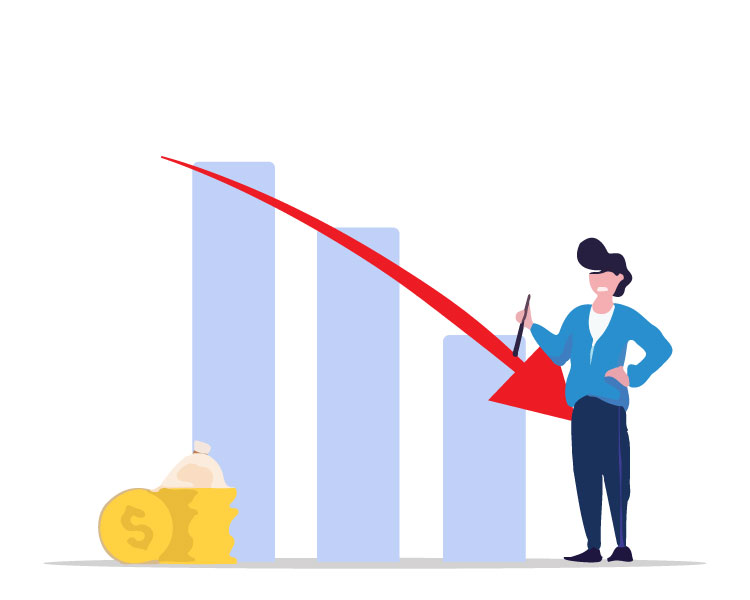 We all believe that the best sales representatives or the sales team have members who have the god‐gifted knack for selling. But it's not true.
What separates them from others is how they use different techniques available and generate business every time.
The secret is that they spend more time selling and learning about the prospect instead of doing administrative tasks.
Here are few reasons which contribute to less productivity of the sales team:
Focusing more on non‐interested leads
Not giving enough time to lead nurturing
Excessive performance pressure to meet given targets
Following inconsistent sales processes and techniques
Received poor sales training from the seniors
Unable to schedule and give time to different leads
Lack of inconsistency in communicating with the prospect from start to end
Failing to meet the set priorities
Not willing to adapt to the new sales tools, CRM software, and technologies
Lack of smooth communication between marketing, operations, and sales team
Constantly changing the sales process or changing the team members
Poor creation of Ideal Customer Profiles ﴾IDP﴿
Connecting late with the leads
Pressurizing the leads or irritating them by calling frequently
Facing distractions from irrelevant or outside sources
Negativity in the office atmosphere
Lack of prospecting skills
Not passionate about driving sales
Unable to properly understand what company sells
We can add a thousand more things to the list, and it can go on and on. But, regardless of how your team is performing, the chances are sales team members must have faced a few of the above‐listed challenges.
In the competitive world of sales and marketing, a small mistake can slim your chances of generating a sale.
Are you now ready to dive into learning how to boost sales team productivity? Yes, let's get started.
16 Proven Ways To Improve Sales Team Productivity With Examples In 2021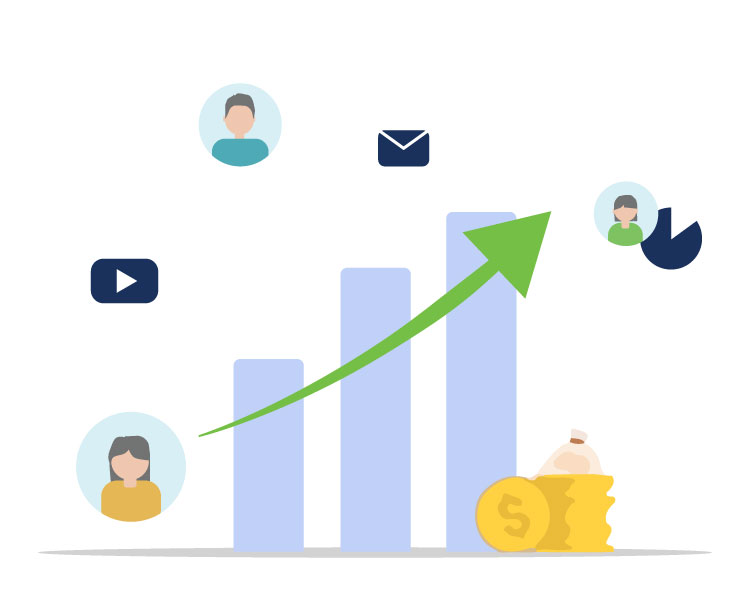 If you want to generate more sales and boost revenue, the quickest way to do this is to increase sales productivity.
Once the productivity is improved, the sales reps will automatically be able to hit new sales targets.
1. Audit Current Sales Team
Auditing is the must‐follow first step to create an excellent strategy. While auditing the current sales cycle, you can check how the salesperson or team performs certain activities.
The activities may include:
Content Creation
CRM Management
Preparing for the call
Creating expenses reports
Writing Emails
Creating a Lead nurturing strategy
Generating proposals and so on.
A proper and thorough audit helps you find the challenges the sales team is facing.
It also tells about the areas that need improvement. Then, after auditing, you can start devising strategies for boosting sales productivity.
2. Fall in Love With Sales Tools
Do you know that you can boost the sales team's performance up to five times by using the available sales technology?
The sales tools work as a blessing for the underperforming teams or those who want to achieve more.
The right sales tool not only boosts the overall productivity of the team but also the efficiency.
How the Sales CRM Tool like Teleduce can benefit your team: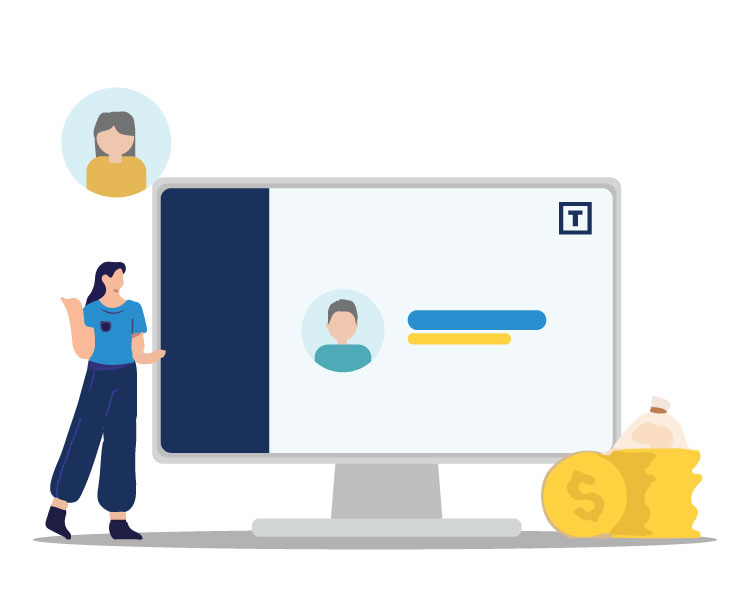 Excellent sales discovery calls
Effective management of different leads
Assign leads to the specific sales agents
Quickly identify whether the Lead is the right prospect or not
Easily keep track of calls and messages
As per choice, run an sms, email, etc. campaign
Effortlessly manage multiple clients
Helps in automating administrative tasks
Integrate the CRM tool with other platforms
Easily input data and generate reports
Automate small daily tasks
Save your time and energy
The sales team can use teleduce and other available sales CRM tools to focus on selling instead of doing other things.
3. Quick Sales Discovery Call
Are you aware of hot or cold leads?
If not, then let us explain. We would refer to the Lead as cold Lead if you contacted them quite late.
But to increase your chances of turning a lead into a customer, you have to contact them within 5 minutes because the Lead is still hot.
By hot, we mean interested in knowing what you have got to offer.
As per the surveys, buyers are more likely to purchase from you if you are the first one to contact them.
Here, every minute is like a golden opportunity for you.
Losing minutes means drifting away from the chance of generating a sale. Don't keep waiting for the free time to contact them; if you are doing this, you make a big mistake.
4. Excellent Onboarding Process
Most companies think that they will generate sales by just giving a few weeks of training to new hires. However, it's not the right approach to follow.
As per Aberdeen, the company must spend about seven months training new hires to generate sales fully.
Moreover, the new trainees tend to forget what they learned in a few weeks.
To increase sales productivity, make sure the information is rendered in such a way that it stays for longer in their minds.
If your company sells complex products that include too much detailing, then take more time to explain everything to them.
Once you achieve the right onboarding process, no one can stop the sales team from clinching more sales and driving more revenue.
For example, you can ask the already experienced salespeople in your company to train new employees.
While delivering training, focus more on in‐software training, polishing phone skills, and analyzing their progress.
5. Speed Up The Sales Prospecting Process
Do you know the biggest factor that results in the sales team's lack of performance? It is focusing on non‐ideal customers.
The first step you need to follow for an excellent sales process is understanding who your customer is. Know what they want, how you can help them, why they should purchase from you, and how your services are better than the competitors.
Having an in‐depth understanding of the right customer will save you from wasting time on non‐ideal customers.
Moreover, it helps you in learning which lead is most likely to convert and which to ignore. You must also understand that not every Lead is your worthy customer.
For example, suppose you own a real estate business, and the Lead you found is looking for interior designing services. Thus, it means that Lead is not your ideal prospect.
6. 6 Follow‐Ups Is The Rule
If you have read a few sales‐related books, you must have come across famous quotes, i.e., you need to follow up at least six times to turn the Lead into a customer.
Unfortunately, most salespeople tend to call once or thrice and then give up thinking the Lead is not interested.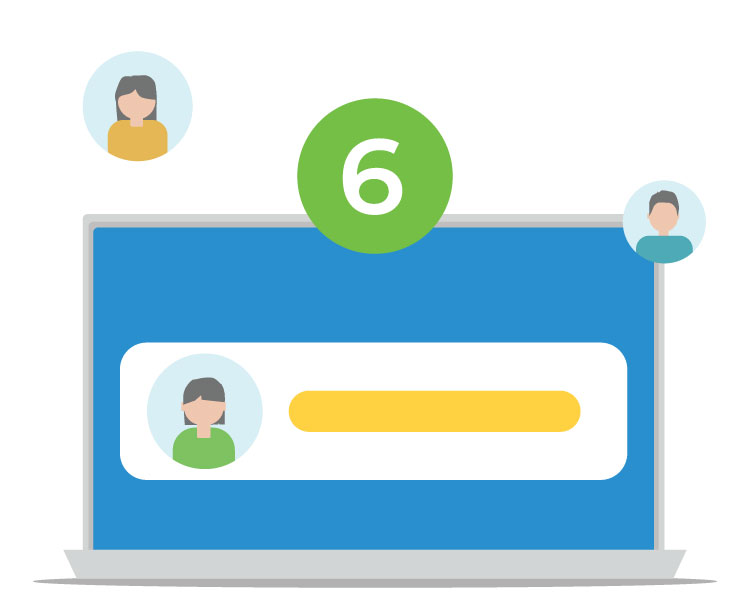 But as a salesperson, it's your responsibility to generate interest in them and make their purchase from you.
Next time, no need to give up. Ensure you at least reach out six times to your Lead. It will help to generate more sales drastically.
For example, let's suppose a sales representative has reached out to you and explained everything.
But you were in a hurry and didn't pay attention. After some time, the salesperson again reached out to you and politely explained everything.
The chances are the Lead will be interested in knowing more, and who knows, they will become your next customer.
7. Hire Right Talent
We know it's hard to find suitable candidates for your sales team.
But understand that finding and hiring the right talent can positively change the complete sales game.
It would be best if you focused on hiring people who are not procrastinators but naturally passionate.
They must have the zeal to perform better and achieve beyond expectations.
Also, a bunch of good salespeople tends to set the tone of the whole team.
Such people can take your company high up the ladder of success too quickly.
8. Have a Streamlined Sales Process
How can you expect your sales team to excel if the sales process is not in place?
First, ensure the sales process is well-formulated and clear for everyone to follow.
Moreover, president Matt Heinz says, "Create a standardized system or process, and you'll increase both consistency and success of these efforts while significantly reducing the time it takes to complete."
Make sure your sales team is not doing the guesswork but following the right sales process.
As a manager or team leader, develop a sales process that is easy to follow and guides team members about what to do next.
Also Read: How Not To Lose Sales Deal In Closing Stage
9. Call At Right Time
Time plays a crucial role in deciding whether you will generate the sale or not.
Along with the time, take into consideration the mood of the buyer as well.
Let's suppose you called him on Monday early morning, and he is already caught up with so much work.
The chances are he will not pay attention or may feel irritated with you. Also, no one likes to receive sales calls the first thing in the morning. Make a call when you think the buyer will be in the right mood.
As per research, the best times are between 8‐9 in the morning to 4‐5 in the evening.
Talking of the days then, the best days are Wednesdays and Thursdays.
Monday is still counted as the worst day to call the prospects, and the same goes for Tuesday.
10. Keep An Optimistic Mindset
If you have full confidence and faith in yourself, it boosts your chances of getting a sale by 80%.
To leave the right impression on the buyer, focus on how you initiate the conversation with them?
Whether it's small talk, chit‐chat, warm greeting, or explaining how you can help.
No matter how bad a mood you are in right now, ensure it doesn't reflect in the sales call.
Starting on a positive note with the right mindset turns out more profitable for you.
Also Read: Powerful Sales Habits of Successful Sales People
11. Set Goals To Be Achieved Everyday
Setting goals is an excellent strategy to boost their performance. While setting goals, ensure all the goals are realistic and achievable.
By setting such goals, you give your sales team a chance to stretch their limits and perform even better.
Set goals that around 60‐70% of your team can achieve easily. Anything lower or higher than this can impact their overall performance and confidence.
Also, while setting goals, focus on the clients at hand instead of focusing on everyone.
The success of the sales team depends upon how effectively they manage their attention and close deals.
Also, organize sessions where all the team members can share their experiences and challenges from time to time.
This way, everyone will learn from each other.
12. Communicating Often and Boosting Morale
Communication is the key needed to build relationships with anyone. As a sales team leader or manager, you must express your vision and goals related to the company to them.
Communicate often with the team to understand how they are progressing and what challenges they are facing.
You can conduct weekly sales meetings, small breaks often, and one or one session.
As a leader or their manager, it's your responsibility to keep the level of motivation high in all sales team members.
If your employees have a low confidence level, then it will reflect in their work.
As a result, they will not be able to deliver their best. Peter Drucker says, "The major incentives to productivity and efficiency are social and moral rather than financial."
Also, focus on the office environment. The environment has to be such which encourages employees to work hard and values them simultaneously.
In addition, offering them incentives for performing better than expected can help to keep their spirits high. In a nutshell, keep your employees happy if you want unprecedented results.
13. Understand Traits of Your Sales Team Members
Though everyone believes that all salespeople think alike and follow the same approach, it is incorrect.
No one is a carbon copy of each other when it comes to selling. Everyone has their way of following leads and turning them to customers.
Some salespeople are great storytellers, narrators, focusers, negotiators, initiators, and closers.
As a leader or their manager, remember not to treat all of them in the same way. Instead, recognize their differences and embrace them.
Consider the unique traits of the sales team members into consideration and then craft the strategy around it.
For example, could you give them the role they are happy to do? This way, the overall sales productivity of your sales team will increase to a great extent.
14. Give More Than One Choice
When you give your buyers only one choice to choose then, they feel bound and pressured.
As per the study by Consumer Research Journal, Daniel Mochon says that giving plenty of product options has a great impact.
He even conducted an experiment where he asked the consumers to purchase a DVD player.
When he showed only one DVD player to the consumers, only 10% bought it. However, when he introduced the second option, the sales percentage jumped to 66%.
Giving options to buyers works like giving them the authority to choose the product associated with the lowest risk and meets their requirements.
15. Get To Know Your Team Well
You can never expect your sales team to perform better if you don't know them yet.
Knowing your team is crucial to winning in the world of sales. Not only do you need to remember their faces and names but also their traits.
By traits we mean, their selling style, how they learn, their strengths, how they face their weaknesses, what challenges they are facing, are the motivators, and a lot more.
Knowing all the above things about the salesperson allows you to form a healthy bond with them.
Also, according to Gallup Poll, the more engaged employees show higher productivity rates than those who are disconnected and disengaged.
Take your time, sit with the team, have some chit‐chat, and see your team perform even better.
16. Identify and Rectify The Challenges Faced By The Sales Team
While selling, the sales team comes across many barriers which prevent them from reaching their goals.
It is your job as a leader or manager to find those challenges and help them overcome them.
The most common sales barriers which might be holding your team back are:
Fear of facing rejection from the buyer
Unable to sell the product properly
Feeling highly nervous while communicating on the call
Having poor communication skills
Lack of understanding of the product
Lack of having useful content
No knowledge about social media marketing
and many more
Once you rectify all these challenges, then no one can stop your sales team from excelling more.
Final Thoughts
Improving the sales productivity of the team is not a one‐time process. Instead, it's a continuous process.
Your sales team has to learn every day and every month to perform even better.
Follow all the above steps to push your team in the right direction and see productivity growth.
Have you already tried all the above strategies and still no results?
Don't worry; we have a solution.
You can make use of the best sales CRM available, Teleduce. It will not only increase the sales productivity but also boost their performance.
Would you like to see the product demonstration?
Yes, then connect with us right away as we are all geared up to take your selling game to a whole new level.