Your business needs a powerful update once in a while and if you have been using Teleduce to ease your business workflow, there are some wonderful updates this month.
Here are some exciting new feature updates that you were waiting for:
Integration Of 99acres With Teleduce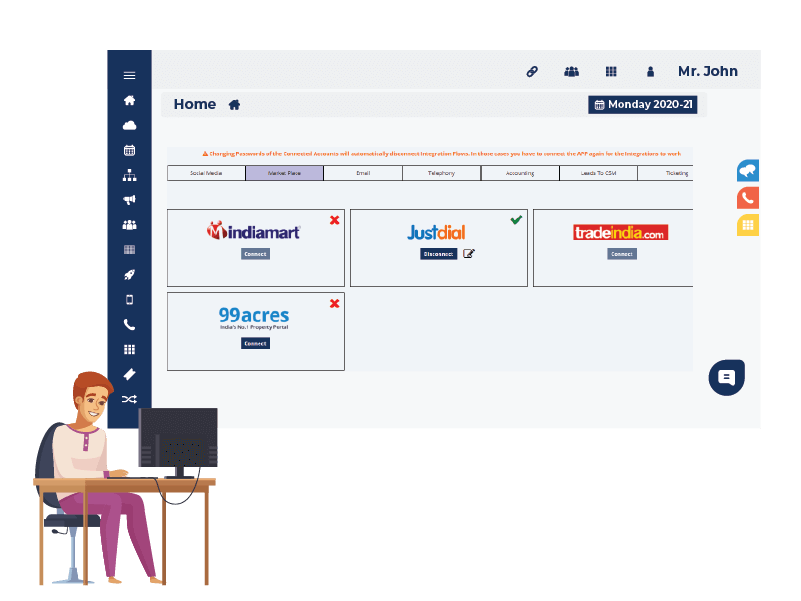 All the real estate companies listed on 99acres can effectively manage, nurture, and convert your leads in Teleduce through this seamless marketplace integration.
Get your 99acres leads directly to Teleduce.
Create automation as per your wish.
Nurture your 99acres lead effectively on Teleduce.
Get those leads converted to customers.
Auto-Lead Assignment To Different Agents Based On API Field Data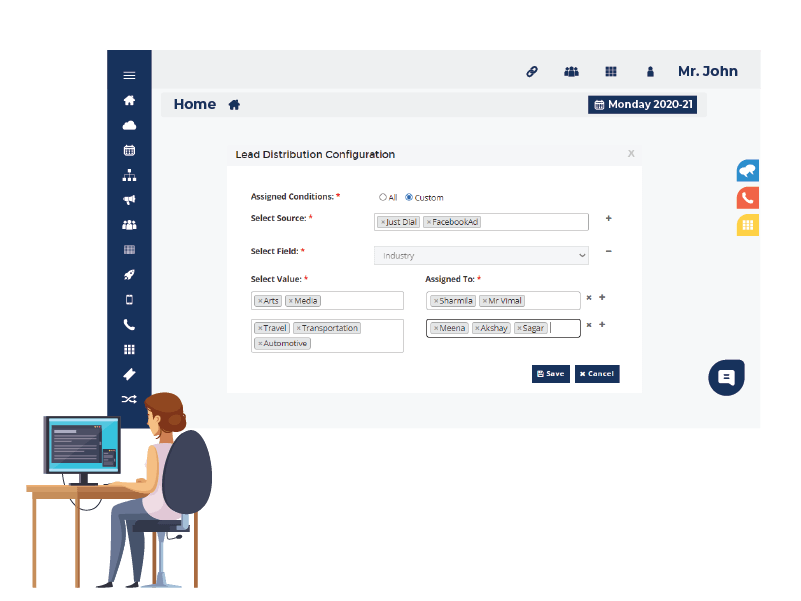 We have brought a much-sought solution to delight our valued customers.
Now you can assign leads coming from different APIs sources not only on the basis of the source but also on the basis of API-fields.
For instance, assign facebook leads based on campaigns, assign website leads based on PINCODE, assign leads based on the location name, etc.
Positive Stage Lead Segregation
Scale faster by leveraging the customer conversion feature. A basic feature of Teleduce Success Box in Leadbox itself.
Mark your lead stages as positive to categorize them as customers.
Find all these customers in separate buckets under the quick filters.
Default Filter In Lead Box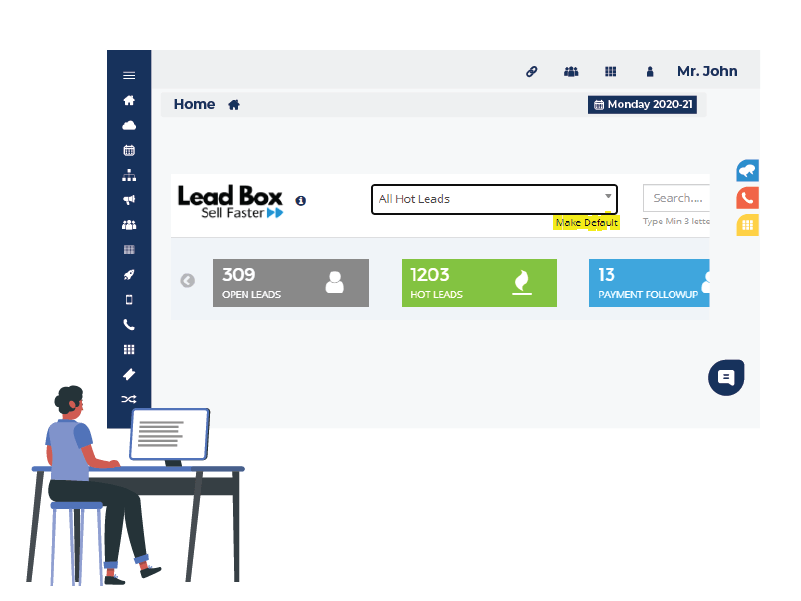 You don't have to apply the same filter repeatedly to complete any filter associated activity anymore.
Save your favorite filter as "Default Filter" so that you see only those leads by default on opening/refreshing the lead box that is important to you.
Improved Productivity Reports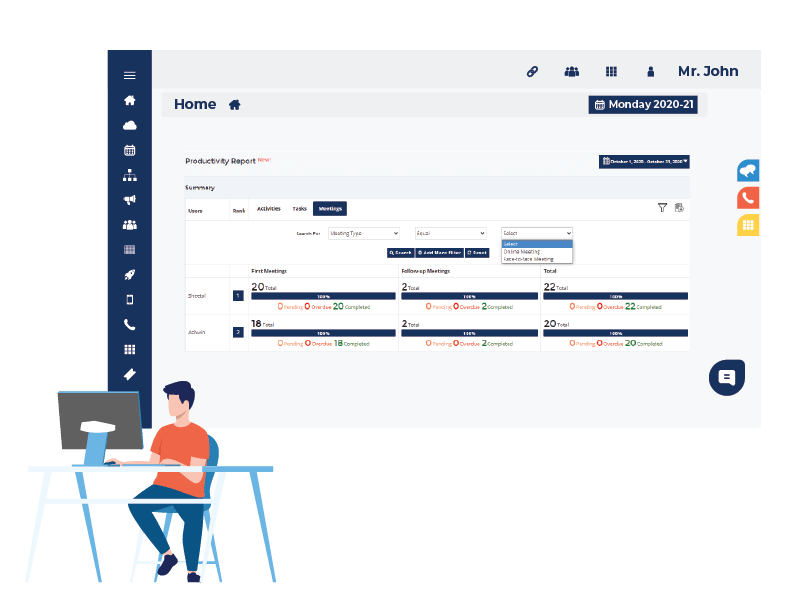 Get all the details by seeing the numbers in the productivity report. Especially of completed or overdue Tasks or meetings of your agents.
You can click on those numbers to know all the details.
You can also know how many online or F2F meetings are scheduled by applying an improved filter option.
Feedback Rating On Agent's Calling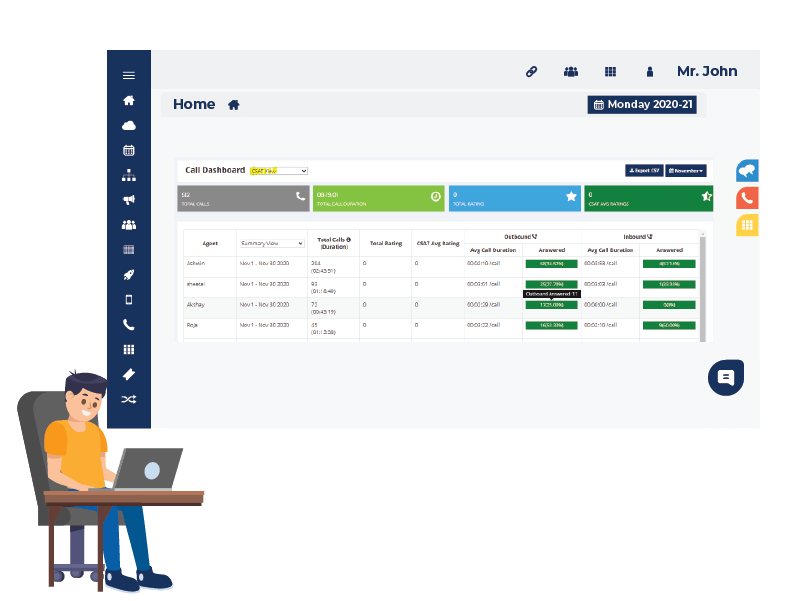 Now you can measure whether customers were genuinely satisfied with your agent's call or not.
Want to measure CSAT (Customer Satisfaction) rating on your agents' tele-calling performance.
Customers can press numbers (1-5) at the end of a call based on his experience.
Total numbers accumulated by agents and average CSAT scores will be shown against each agent.
Review your agent's performance and make insightful decisions.
User & Role Management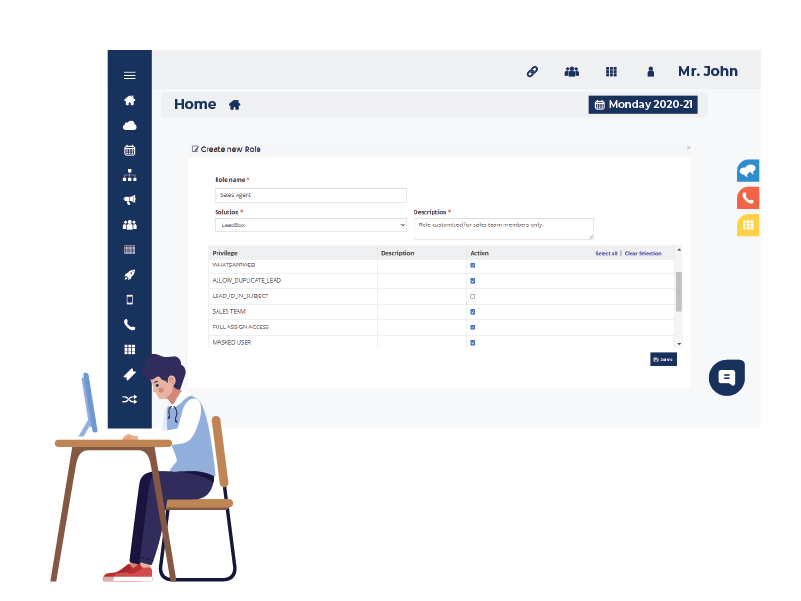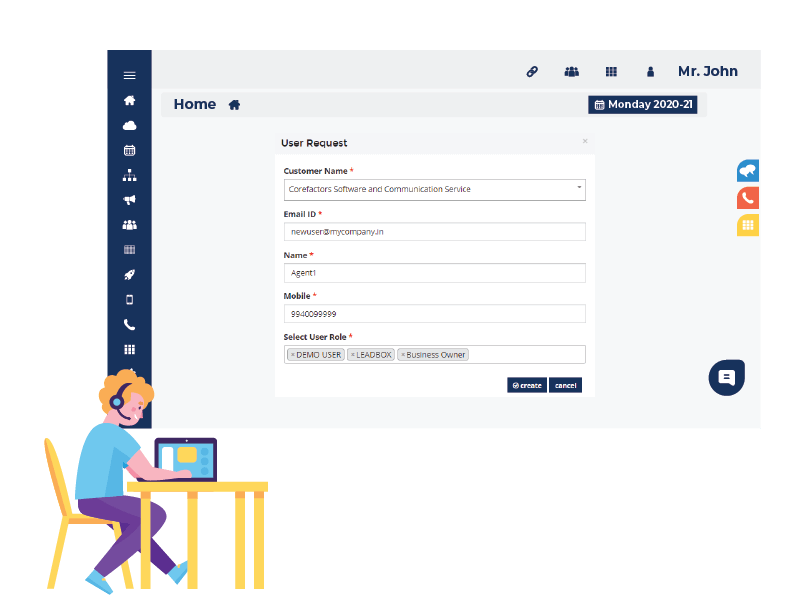 Create customized roles yourself as per your business and team needs and add new users to your team in a few easy steps.
Create new roles based on different solutions and privileges.
Assign these roles to your team members.
Manage users and roles without depending on anyone else, even not on us.
Utilize these new features in your business to its full potential for a seamless business workflow.
Start Your Free Trial Today