As the number of smartphone users has increased with the internet being available to almost every part of India, online shopping has seen a steady increase. The eCommerce sector is beholding immense growth.
Millions of people indulge in eCommerce activities every day and India is the hotspot for eCommerce bloom. In this article, you will learn how to start an eCommerce business in India.
What Is E-Commerce?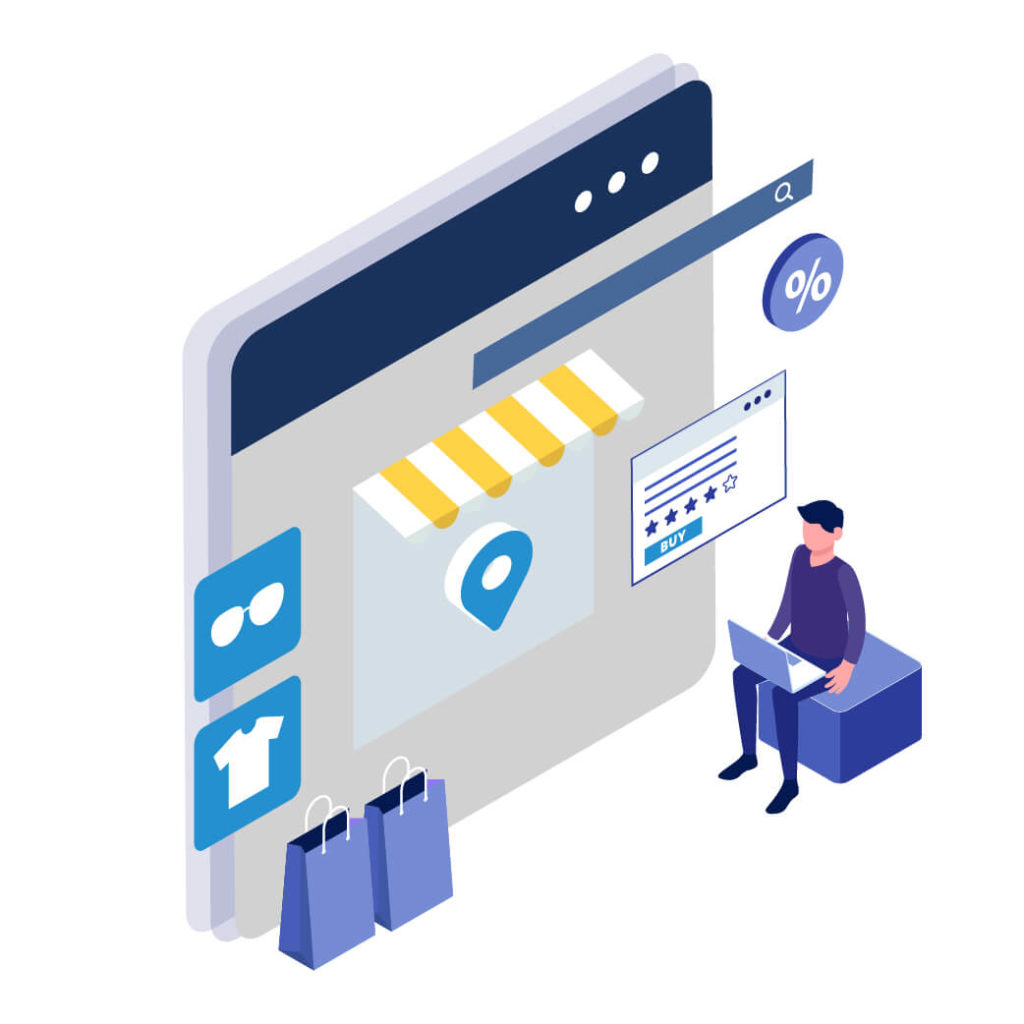 Ecommerce or electronic commerce is the process of buying or selling products or services online and conducting transactions through the internet. 10% of all retail sales occur online and eCommerce has been playing a major role in it.
The Covid-19 crisis saw an eCommerce sales spike in March 2020 alone. It continues to pervade everyday life and present significant opportunities for small, medium, and large businesses.
For instance, Amazon sets the standard for customer-oriented websites as well as a lean supply chain and sells over 4000 items a minute.
The Future of Ecommerce in India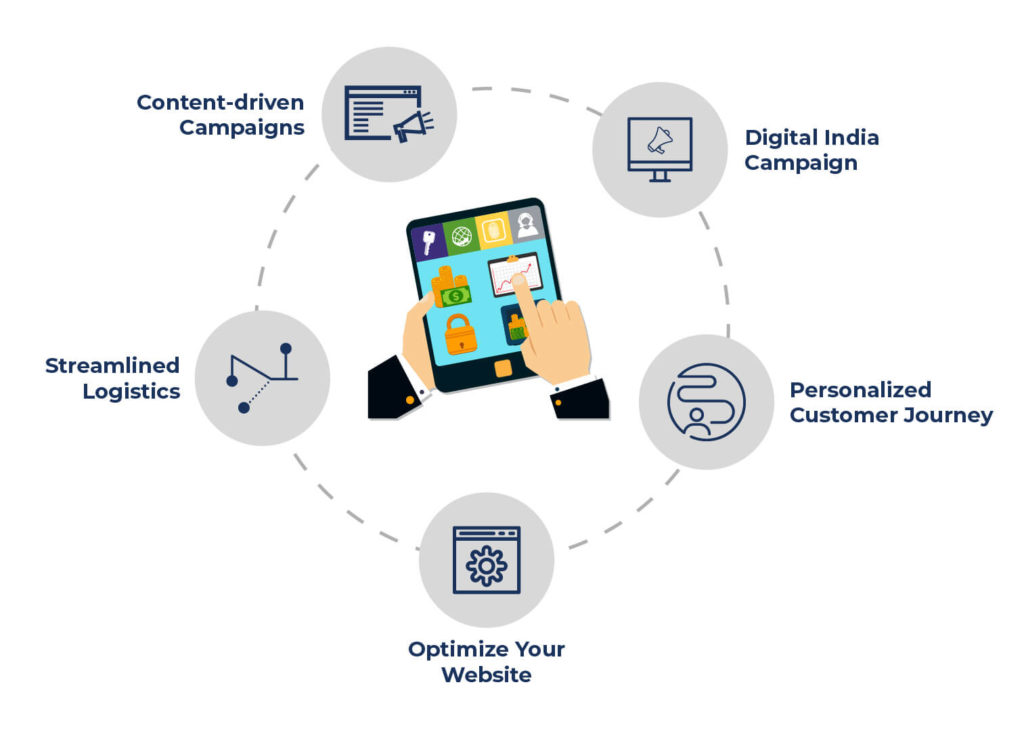 Indians have shifted towards the convenience of online payments for day-to-day transactions. Ecommerce has transformed into a billion-dollar industry.
India's eCommerce market is expected to grow at a CAGR of 30% and will reach $200 million by the year 2026. This is sure to bring a positive change in the industry.
India is a complex market and it requires strategies that are tried and tested. Here are some of the strategies that can be used in the Indian market for eCommerce.
Content-driven Campaigns
It has become the top priority among marketers to reach buyers at various stages of customers' journeys.
Around 80% of the marketing professionals say that they will increase their use of content-driven campaigns to drive more conversions.
It improves search engine visibility, brings quality store traffic, strengthens customer loyalty, and reduces the bounce rate.
Digital India Campaign
Digital India campaign was started to provide an enhanced online infrastructure by increasing internet connectivity in remote areas. Due to this, the number of internet users is growing rapidly. Online users are converting to eCommerce customers every day.
This initiative of the Indian government has ensured that eCommerce is heading in the correct direction.
Personalized Customer Journey
48% of consumers spend more when their experience is personalized. Your strategy should be to monitor your customers' shopping habits, set u products that suit the latest eCommerce trends, and present it in an innovative way at the right time.
Targeted marketing campaigns will succeed if used smartly with an integrated sales and marketing tool to further increase online sales.
Optimize Your Website
Search engine optimization has always been an important part of eCommerce marketing. It sure gives a boost to your eCommerce business.
You need to work with SEO friendly content which is fresh, up to date, and catchy for your customers to be interested in your business.
Streamlined Logistics
The courier companies are looking for smarter ways to deliver seller's goods by setting up sound logistics service. The GPS time tracking application helps to tighten the noose around logistics companies.
Future delivery trends might include, same-day delivery, drone delivery systems, self-driven robots, pickup, pack, and ship companies.
Necessary Market Research For Ecommerce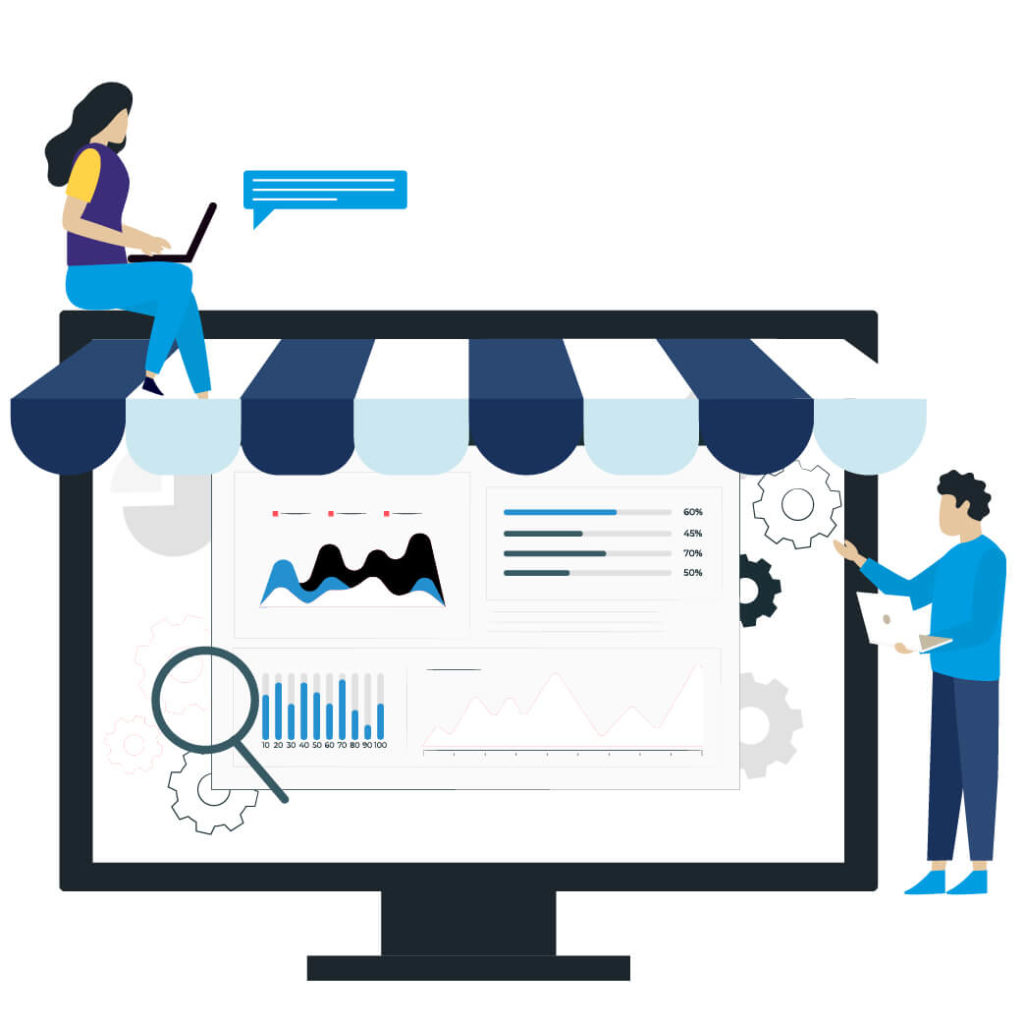 Companies invest in huge resources for market research. The activity should add value to the business entity.
Thorough market research will help an establishment to gather in-depth insights regarding the industry which operates.
Research about product demand and market opportunities, analyze your competitors, and the methods they use and make a checklist of things you would need.
The whole world of online eCommerce could overwhelm you. Therefore, it's obligatory that you do thorough market research.
Here's a quick checklist you can consider:
Decide on the product/service you're going to offer.
Research the demand for that particular product or service.
Identify your competitors and the way they market their product/service.
Conduct customer surveys either via email, SMS, or something wider like missed call marketing.
Give yourself time to think if there's a market need that has not yet been fulfilled.
Find a robust platform that offers seamless customer experience.
Hire a team to outsmart your competition and promote your products/service efficiently.
Conducting market research will help you on so many different levels. It will help you find strategic and tactical advantages. Formal market research makes this a familiar process orderly.
In the process, you will be able to build strong relationships with people who are engaged with the same niche as you are in.
It also provides a framework to organize market information for the best selling products/services online.
Types of E-Commerce Businesses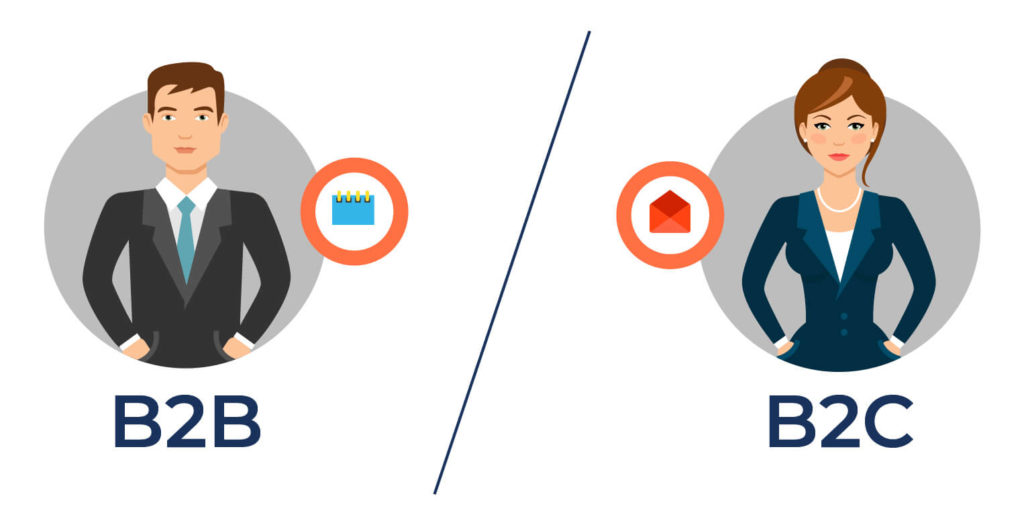 It's easy to get overwhelmed by all the latest trends in the eCommerce field. But if you know the process and the fundamentals of it, you'll hit the profitable bar without even realizing it.
Starting an eCommerce business takes intuition, knowledge of your niche market, and a solid business plan. Therefore it is necessary to know about the types of eCommerce business models you can work with.
You should think about the type of business you're going for. Here are the most common ways online eCommerce works.
Business To Business (B2B) eCommerce
A B2B model focuses on providing products or services to another business. Software and supply organizations, various other online businesses work under this model.
This model has a custom, endeavor eCommerce business stages that work legitimately with different organizations in a closed environment.
These fundamentally are led among organizations, incorporate customary wholesalers, and makers managing retailers. This model usually requires more resources for the startup.
Business To Consumer (B2C) eCommerce
This is the most common business model for an eCommerce business. It has a profound market and a significant amount of target audiences.
B2C sales are the conventional retail model, where a business offers products to people. The examples of B2C are everywhere. Amazon, Flipkart, Myntra, and more.
Here the customer has more data about the items and a chance to purchase them at a less expensive price.
Consumer to Consumer (C2C) eCommerce
The possibility of C2C is unique and it requires careful business planning and patience. C2C sites allow customers to trade, buy, sell items in exchange for a small commission paid to the site. However, it takes cautious arrangements.
This model is not very common as it shuts down after some time due to improper planning and unsustainable models.
But some of them are highly successful such as eBay, OLX, and Quickr due to their proper planning and excellent marketing strategies.
Consumer to Business (C2B) eCommerce
C2B is another eCommerce business model that is not promptly considered. Still, it is developing rapidly and will see steady growth in the coming years.
C2B is a business model in which the consumer sells products or services to businesses. It is generally proportional to the sole ownership serving a bigger business.
Examples include Shutterstock and Storyblocks as they rely on users' photos for business.
How To Register Your Business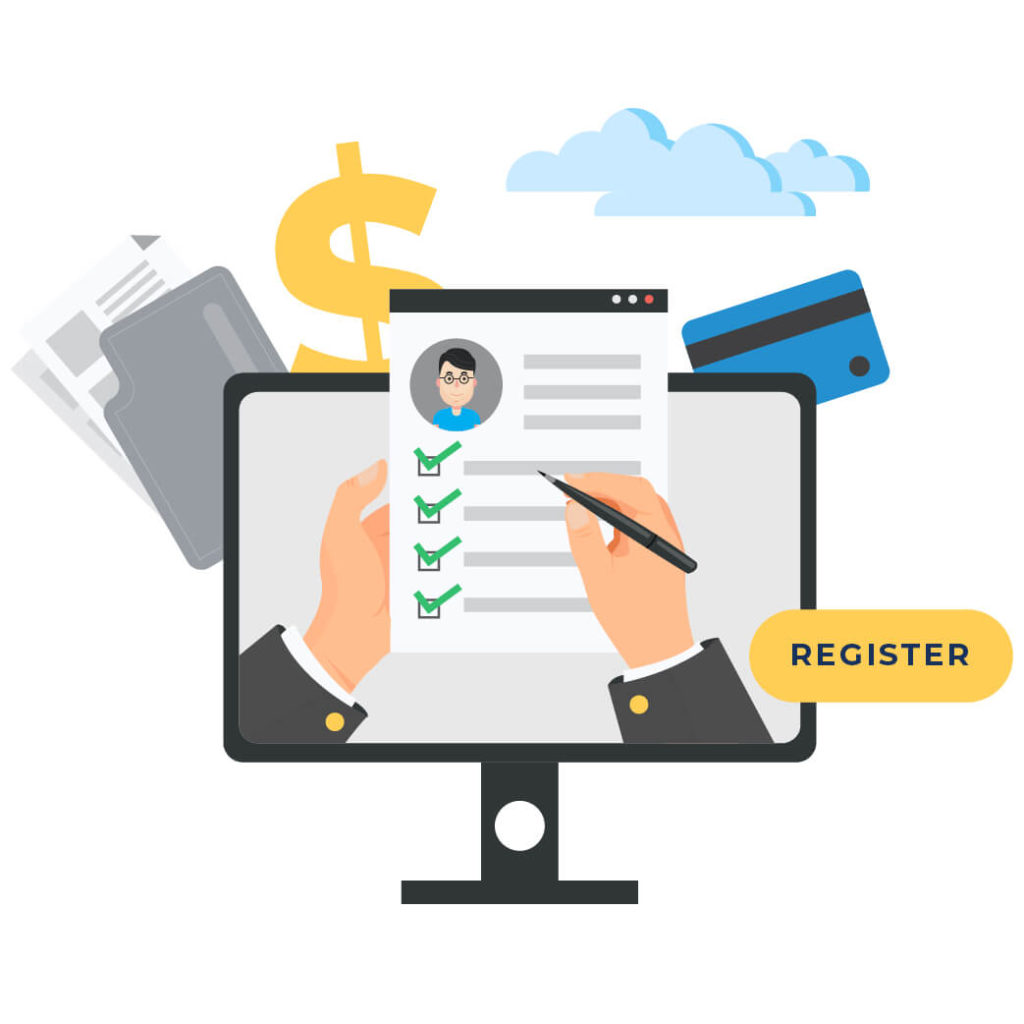 When you start your business, you need to register your company. Your business should smoothly operate within the limits set by the authority. It's important to comply with the rules and regulations.
Therefore, when you start an eCommerce business in India, ensure that the business is registered and operates within a set of guidelines.
You can open a bank account for your business and can get your hands on the GST documents.
So what are the basic requirements?
Tax Registration
Your company needs to register for GST and other tax forms. This is essential for all business owners.
Bank Account
Once you are done with your tax registration, you need to open a bank account for your business that will show online.
Payment Gateway
You need to ensure that you have a payment gateway embedded into your website. It is an essential process, as the customers can directly pay for the products from the payment gateway.
Choosing The Right Marketplace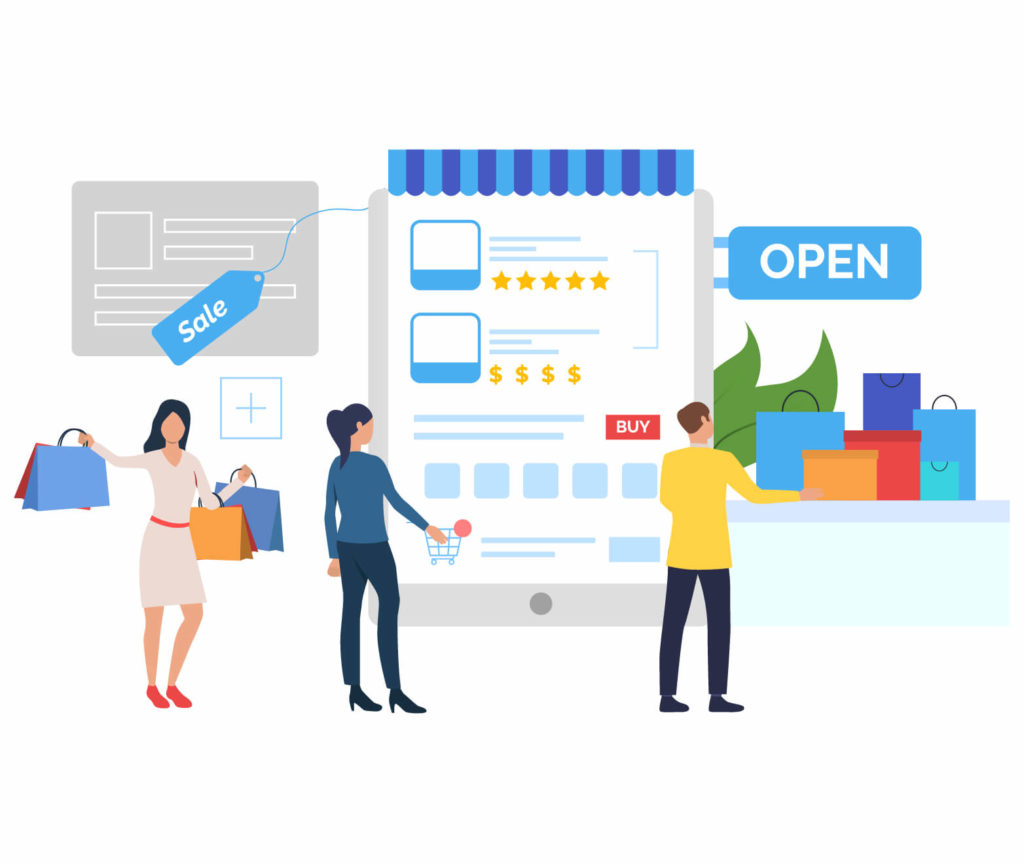 There are two types of business models you can opt for. A single vendor marketplace or a multi-vendor marketplace.
Single Vendor Marketplace
This type of marketplace includes only two entities. A single seller who's selling his/her product to multiple customers. But the problems arise when it's not easy to keep track of all the transactions between the two entities.
In this situation, you can leverage from an integrated sales and marketing platform. It makes your transaction process easy and secure while integrating with your website and social media.
Administrative costs are lower when you have to pay just one supplier. Also, you'll have more control over the inventory at the hand.
Multi-Vendor Marketplace
It is when multiple vendors sell their products to multiple customers. All the vendors are required to register with your site.
Following this kind of eCommerce business gives you security in terms of making a sale.
You can also choose to sell a unique product yourself, either through your own online business or similar platform.
You can allow other sellers to sell their products to your online store.
Being one of the most competitive industries on the internet, eCommerce needs solid marketing strategies to drive sales.
Here are some ways you can stand out from your competition: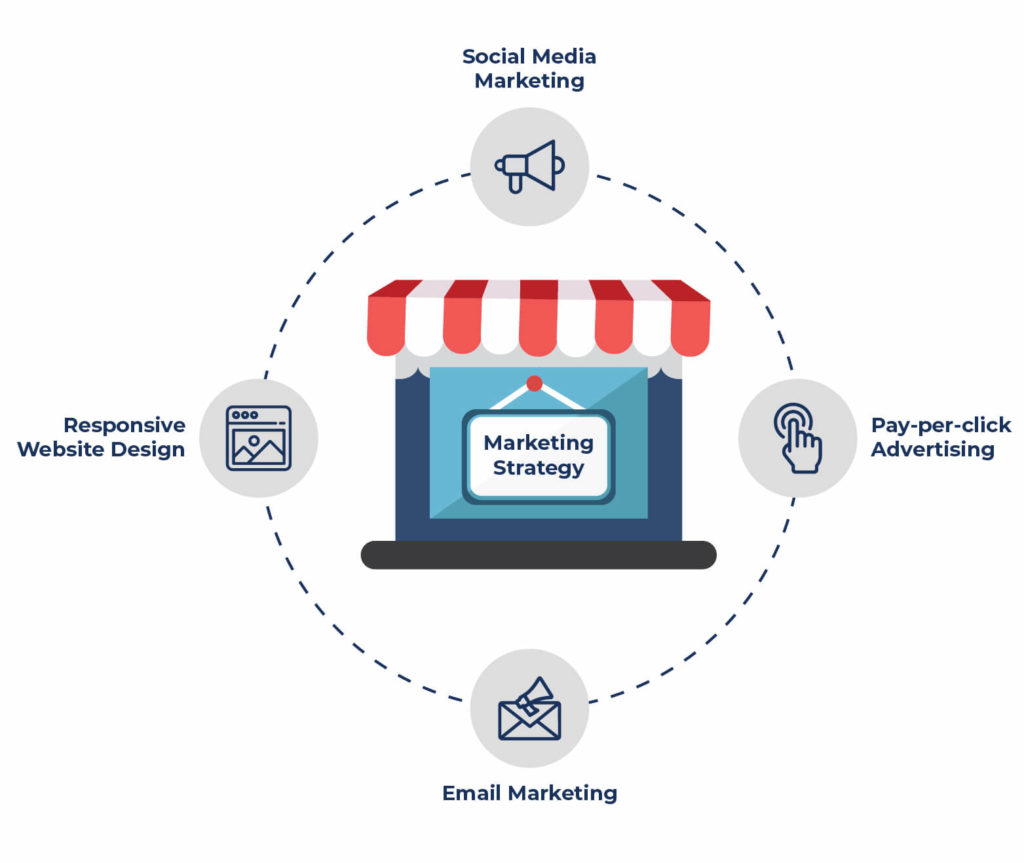 Social Media Marketing
Brands interact with customers through various channels in social media.
Posting relevant content online and grabbing their attention is the first step to guide them through the sales funnel.
Your success on social media depends on the use of visual imagery to drive traffic to your site.
You can take your social media campaigns a step further by integrating your CRM with Facebook and run effective ad campaigns.
Pay-per-click Advertising
It is extremely important for generating traffic for your eCommerce website while you establish organic rankings.
You can set your ads for display when people search for certain keywords.
The best thing is you don't have to pay a penny if people don't click on it. You only have to target the right keywords to get good results.
Email Marketing
Email is a great way to share your latest updates and posts. But sending every potential customer an email manually can be a tiresome task.
Email automation works wonders in a situation like this. You may also consider adding an option for people to subscribe to your email when they checkout.
Responsive Website Design
A responsive website is essential if you want your audience to view your business via any device.
People are always on the go. Therefore your website needs to cater to their needs so that they can take the next step easily.
Ready to Start Your eCommerce Business?
Starting a business is never easy but with the right techniques and tools, you can build a strong online presence for your brand. Use both inbound and outbound marketing techniques for your business the right way.
Create meaningful campaigns that give your brand identity and you are good to go. Help your customers to have a good experience and they will help you grow your business simultaneously.