Lead generation can be a challenging task for many businesses. Although CRM has helped in managing leads and communicating with the prospects effectively, the lead generation is still a tough call for the sales team.
If you're in sales you might understand the situation where you have leads that you have acquired from the marketing team but those don't lead you anywhere.
You need to look for smarter ways to generate leads through CRM, leads that have a high chance to be converted.
Decrease the time spent on prospecting by up to 52% and contact thousands of prospects directly through the CRM.
What is Lead Generation?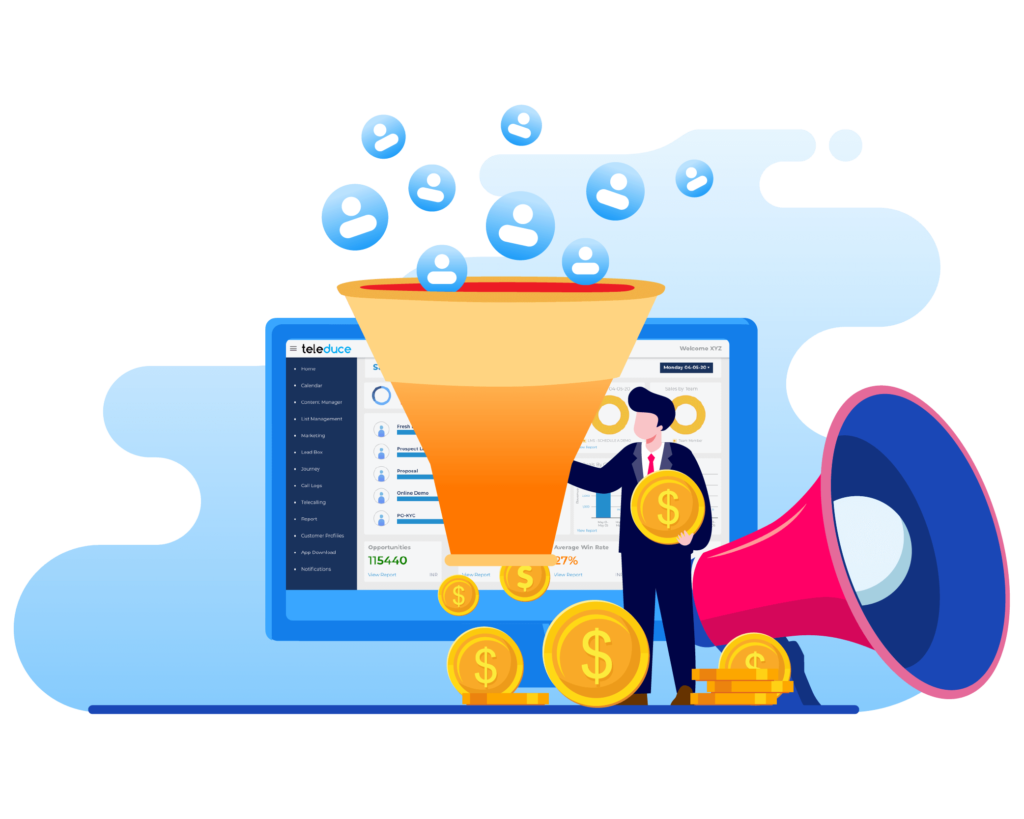 Lead generation is the process of stimulating and capturing a prospect's interest in a product or service. But contrary to popular belief, lead generation isn't just about cold-calling or sending out automated emails.
It requires a diverse range of strategies to be effective in bringing those prospects into the sales pipeline.
Often digital channels are used for this purpose and it has been undergoing substantial changes in recent years due to advanced social techniques.
Today's buyers are more informed than ever before. The abundance of information available online makes them more likely to shift from one business to another.
The buying process has changed and businesses need new strategies to reach out to prospects. The key is to build continuous relationships with customers with effective business communication.
Lead Generation Integrated with CRM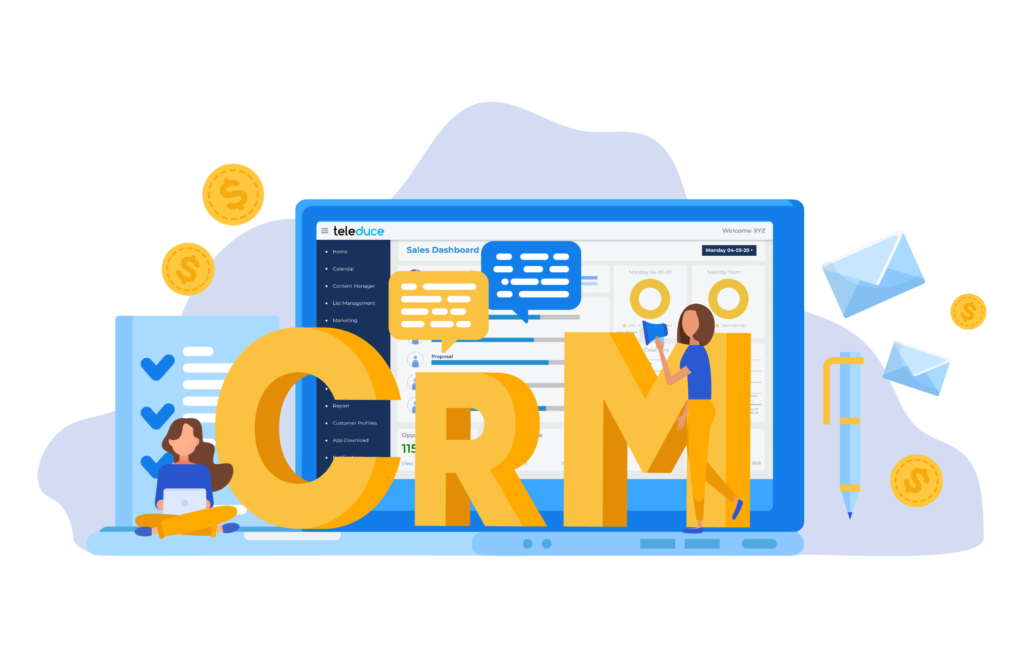 Research shows that over 55% of B2B marketers spend more than half of their marketing budget on lead generation.
When it is integrated with a CRM, your business is more likely to make sales by turning leads into full-fledged customers. It helps to decrease the workload of your team and increases productivity.
Your sales team will be able to build customer relationships with an integrated CRM, which allows you to generate leads through various channels.
It also improves your reporting with revenue-boosting data and actionable insights from inside your CRM. The lead acquisition involves both inbound and outbound techniques, but an integrated CRM automates the workflows to give you quicker results.
To understand how it helps in generating qualified leads, it's crucial to know what's MQL and SQL.
Marketing Qualified Leads (MQL)
MQLs are the leads that the marketing team tags as a qualified lead, but not yet ready to buy. The marketing team ensures to engage and nurture them by providing relevant information.
When the marketing team feels the leads are ready to purchase, they hand it over to the sales team, and they become SQL.
Sales Qualified Lead (SQL)
These are the leads whose interest levels are already determined. They have been nurtured by the marketing team and now ready to go further in the sales funnel.
Each lead should be analyzed to determine where they are in the buyer's journey and how they should be approached.
How Lead Generation With CRM Integration Helps Your Business?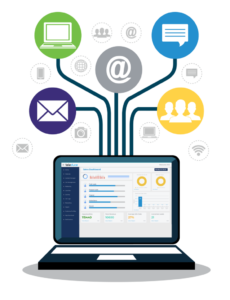 Businesses in 2020 require strategic planning for lead generation.
It is important both for sales and marketing teams as it helps to obtain new sales opportunities and captures the right prospects for doing business.
Here are some ways lead generation with CRM integration helps your business:
Effective Sales Pipeline
Now you can build an effective sales pipeline directly in your CRM.
You'll get actionable contact data and can automate your prospecting workflows to generate leads efficiently.
By targeting the right audience you can tailor the value of your product or service to meet their requirements.
After acquiring the prospect details you would need a proper lead management system to store and nurture them further in the sales cycle.
Improved Sales Process
It enhances the quality of the CRM data to improve your sales process. It helps to reach up to your ideal customers 30% faster.
CRM and sales automation allows you to capture leads from sales campaigns conducted by your team.
It gives you the power of generating quality leads that have a high chance of a conversion.
Lead Nurturing Made Easy
It helps in dispensing relevant content to prospective customers in different stages of their buying cycle, making the lead nurturing process easier.
It includes various techniques such as sending out targeted content, multi-channel nurturing, timely follow-ups, and lead scoring.
Generates Brand Awareness
The more people have heard about your brand, the more your brand has an opportunity to close a sales deal.
Lead generation educates people in your target market about your product or service, creating an opportunity for "word-of-mouth".
Now you can build your relationships with prospects in every stage of the buyer's journey using an integrated CRM for lead generation.
Collaborative Lead Development
When a customer enters information on the website, an integrated CRM automatically captures the leads.
The leads are then classified based on the geography or type of information entered.
The CRM is used to exchange information between different teams, raising the quality of future leads.
Lead Generation Websites with CRM Integration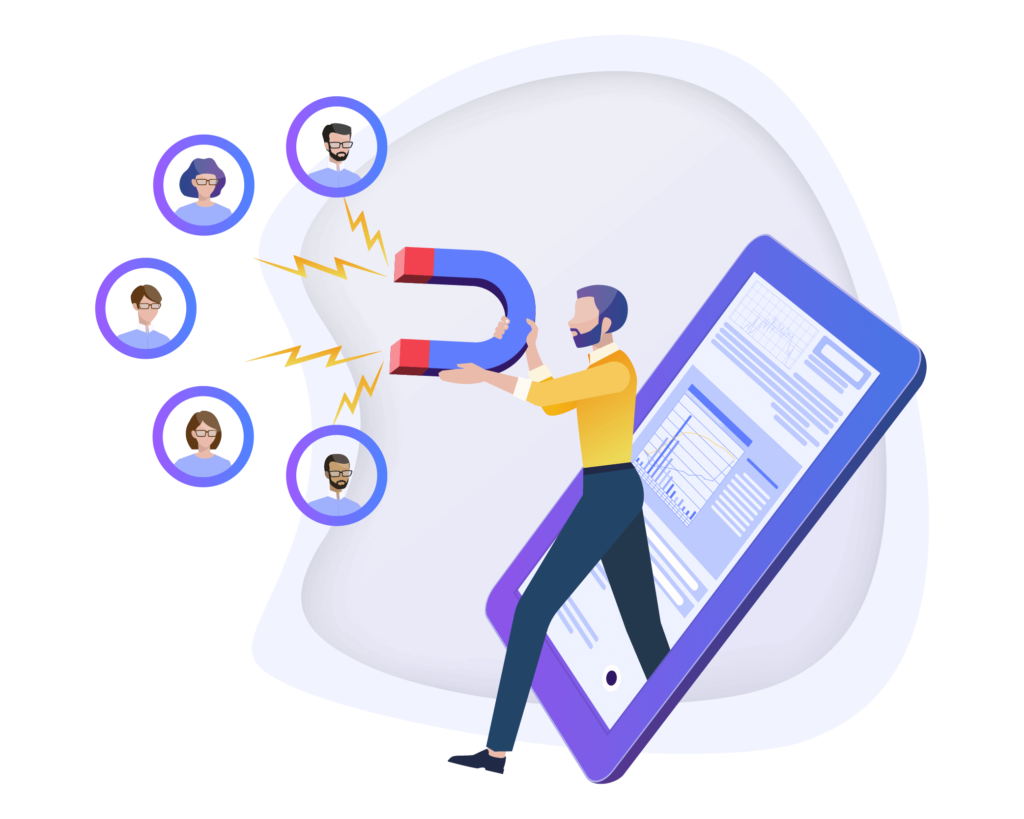 Justdial
Justdial is your one-stop destination for lead generation. It offers quick and relevant information via phone and email.
Integrating it with a CRM enables you to capture leads directly into your CRM where you can nurture them.
The main role of this is to connect buyers and sellers. You can list your company on the website and opt for a paid advertisement or free ad page. You will get free contact details of the prospective customers.
However, free listings will get you fewer leads, while businesses those who have opted for a paid ad will get more exposure.
Once you have posted your ad, you will get the prospects' details. This will enable you to have a one-on-one conversation with your consumer.
Justdial keeps track of users who have used their service and this helps to leverage their advertising and marketing campaigns.
Sulekha
The local lead generation website allows the user to get a quotation. It solves your potential customer's queries in a jiffy in form of listings, classifieds, deals, reviews/ratings, etc across multiple domains.
To auto-capture lead data from Sulekha, you need to integrate the marketplace through API.
Know more: How to generate leads on Sulekha, Indiamart, Tradeindia with Teleduce
By integrating your listings, classifieds, deals, etc you can also solve your prospect's queries.
If you're a local business, all you have to do is create an account. Then you can update your profile by opting for a free or paid listing.
Indiamart
One of the largest online B2B marketplaces for SMBs, SMEs, and enterprises. Indiamart enables you to connect directly with your leads by providing you the contact details.
The integration makes sure that the interactions between the client and the business run smoothly. Indiamart caters to all the businesses of all sizes and helps you to find vendors across cities.
As a dealer, you will be alerted if any buyer posts his/her requirements that are relevant to you. With a CRM integration like Teleduce, you can nurture leads immediately after capturing them.
Tradeindia
One of the best lead generation websites for the B2B marketplace, Tradeindia enables you to connect with traders, buyers, and manufacturers.
It offers business solutions via directory services, trade promotions, and events. As a seller, you can register for free, update your company profile, and list your products.
With the help of Teleduce, you will never miss any lead's inquiry. This online platform is mostly visited by buyers and sellers to search for products, list their products, and post their requirements.
Magic Bricks
If you run a small business and want to rank on the first page of search engine results for free of cost, an online marketplace like Magic Bricks is best for you.
Teleduce lets you integrate third-party lead generation websites such as Magic Bricks through an API. You just have to follow some simple steps.
→ Click the integration button on the Teleduce dashboard.
→ Select the Magic Bricks integration from third-party integrations.
→ Provide your Magic Bricks key and mobile number.
→ You are now able to capture leads directly from Magic Bricks into the CRM.
The leads you'll receive directly from Magic Bricks get stored in the Lead Box module of Teleduce.
You can check the leads by filtering and selecting the source as Magic Bricks.
Conclusion
An integrated CRM males your lead generation process a lot easier. Simple, flexible, and user-friendly, Teleduce gives you everything you would need right from the lead capturing to the customer retention.
Do you want a CRM that can help you in capturing leads and manage your contacts without any hassle? The checkout Teleduce.
Try Teleduce for Free