Rapid digitalization and access to internet connectivity have increased the usage of e-commerce platform.
Almost every business has its website, reflecting its digital presence. The e-commerce website generates revenue of almost $3.53 trillion.
The e-commerce business is on a roadway of continuous evolution. Numbers of organizations are adopting CRM, but it does not work efficiently.
The main reason for this is the inadequate features of the CRM system as per the organization's requirements.
Let's discuss some of the CRM essentials for e-commerce business.
Access to Information
Complete access to information is the main feature of adequate CRM. The software must be capable of extracting relevant information from the website.
The key information extracted from the website can support representatives in drafting a proper plan of action for consumers.
The cart abandon issue is the major one that can resolve from this data.
CRM can support in converting these abandonments into the lead.
Access to basic information can be done through a different process. You can embed a form on your website or use CRM that tracks social media profiles.
Also Read: 5 Tips to Build a Multi-channel Strategy That Drives eCommerce Revenue
Customer Profile
An e-commerce platform does collect basic information from the client. But this information is too basic to be adequately used for other purposes than marketing.
Therefore, the CRM system must be capable of collecting adequate information from users. There is an option of a consumer profile, but the information collected is obsolete.
The CRM must acquire an ideal set of information which includes;
Category interactions
Contact details
Acquisition sources
Shopping history
Buyer's behavior
New or returning customer
This relevant information will be supportive in creating a buyer's persona.
This buyer persona can be used for multiple purposes and serve as the dataset of the organization.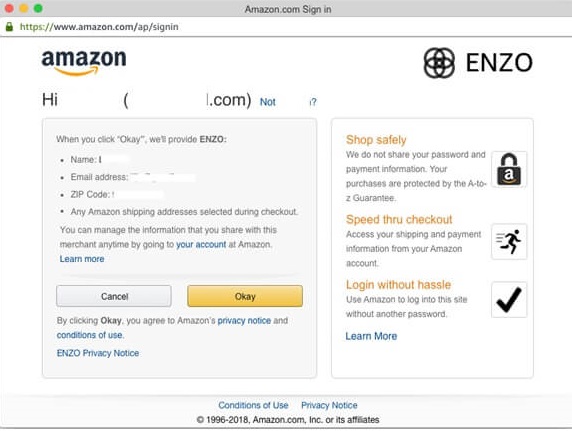 On-Site Behavior
The on-site behavior is specifically dedicated to tracking consumer behavior on the e-commerce platform.
Your CRM must have a visitor's session in which all the activities of visitors can be tracked.
See the following examples of information that should be tracked;
When did the session happen?
How many sessions does it take to complete a lead?
What were the actions of the consumer on the platform?
The information is purely collected to track issues on the e-commerce platform.
The set of information highlight every grey area and hurdle that is affecting lead generation.
Also Read: How To Start E-Commerce Business In India?
Resource Use
Different teams operate together for the featureless functioning of an e-commerce platform.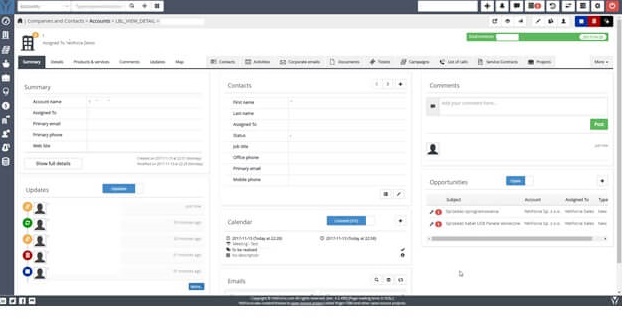 But the number of administrative issues creates hurdles in their functioning. The majority of the time, they are indulging in untangling administrative issues.
Self-operated CRM can automate many administrative processes and business functions.
The automation will enable teams to focus on their assigned tasks and increases their performance.
Make sure the CRM comply with your business process. The convenient way of selecting it is to streamline your business processes and then choose the CRM.
Order Management
CRM must support the order management cycle. The cycle is directly effective on consumer satisfaction and lead generation revenue.
Therefore, small and medium-sized businesses took it seriously.
The cycle is based on the following steps:
Order placement
Order processing
Shipment tracking
Delivery
Customer feedback
The adequate CRM system must provide complete detail regarding every product and its placement in the order cycle.
Faultless Customer Experience
The element that creates a significant impact on the business of e-commerce platforms is the customer satisfaction level.
Every customer lands on the website with their satisfaction which is not only an adequate product purchase. It may include:
Convenience in the purchase method
Review and easy billing
Order tracking
Timely and adequate delivery
Easy return policy
The CRM must be efficient enough to facilitate all of the services mentioned above. This will increase loyal customers.
These loyal customers will eventually become brand advocate spreading word of mouth for the platform.
Personalized Marketing
The CRM must be able to support the personalized marketing campaign.
The information that CRM has collected can be adequately used for personalized marketing.
Therefore, look for a CRM which can process all the information collected and create a personalized marketing campaign.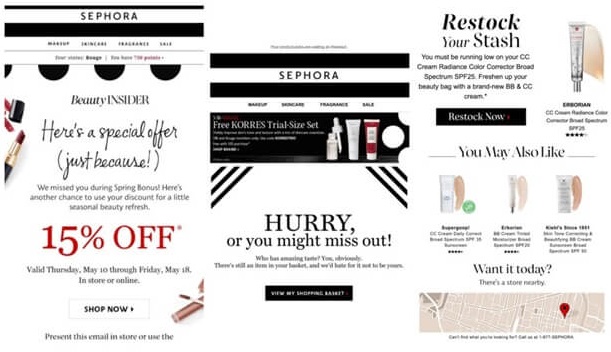 This campaign should target consumers who have abandoned carts or left journeys in between.
The CRM should be automated enough to send them emails and discounted offers to attract them back.
This CRM will be supportive in retaining existing customers and attracting new ones.
Tags and Notes
The CRM will be of no use if it does not provide tagging and notes facility.
The huge number of information collected will become difficult for a human to handle.
Therefore, CRM must have a tag feature. The feature facilitates you in tagging and segmenting information coming from different sources.
For instance, you can tag information as 'Newsletter'; it will show you all the information regarding users who visited your newsletter.
The feature is especially helpful when different teams work on a similar set of information.
They can use it adequately for their purpose without creating any blunder in the information set; like students utilize, write my dissertation services to remove blunders.
Summing It Up
E-commerce platforms are still in their growing phase. There are many new technologies and process that are still in the pipeline to be adopted by the platforms. CRM is one of them.
Platforms do have adopted CRM, but it is not working effectively. This is generally due to the wide range of CRM and the difference in their usage.
Not every CRM will create a similar effect and provide you convince.
Therefore, it is essential to learn about the essential features of CRM.
I hope the list of essential features that I have elaborated above will be enough to select an adequate CRM; if you have any other essential feature that is more effective, and then tell me.
Author's Bio:
Melissa Calvert is currently working as a devoted Lifestyle Counselor at Crowd Writer and Master Thesis, the organization famous for its essay writing service. She is an expert business advisor and a passionate writer. Her expertise and passion are visible from her blogs.