Google Analytics helps you to track the campaigns from a broader perspective. Google Analytics can be enabled for the links you use in your Campaigns. You can use your Website, Landing Pages, Social Media Links for the tracking.
Navigation to Enable the Analytics for SMS Campaign
SMS+ -> New Campaign -> Tracking Option -> Redirected Link -> Google Analytics -> On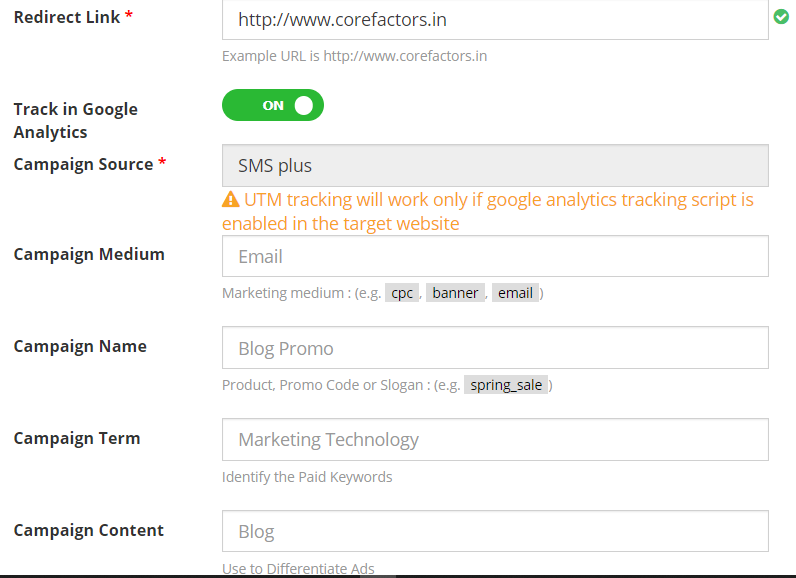 For Enabling the Google Analytics please note the following –
Google Analytics -> Admin Page (from left last option) -> Tracking info -> Tracking Code -> Copy Tracking script.
Please note:
The Tracking Script should be enabled to the target website.
The Script should be provided to your Website Developer for him to update.
Navigate -> Google Analytics Reports
All Website Data -> Acquisition -> Campaigns ->All Campaigns -> SMS Plus