Language SMS Refers to the regional languages you wish to send to your target audience through the SMS Campaign.
For selecting the language in your SMS, do follow the steps below.
Step 1: Create an SMS Campaign Refer here to know how to send SMS Campaign
Step 2: Select Unicode from the SMS Text section

You need to swipe on to enable the Unicode. As shown in the below image.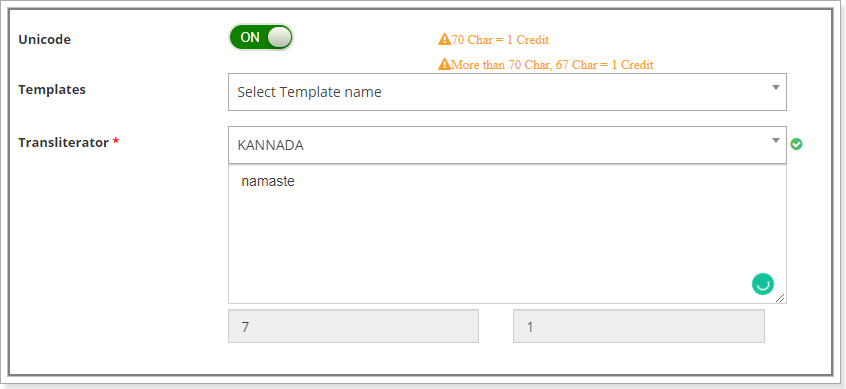 Select the template from the template that is already saved in the Content Manager. Read here how to create an SMS Template in Content Manager.
If you do not have anything saved in Templates, You can directly type the content below.
Please Note:
1. Credits for Unicode are different than to English.
2. Characters include even space.
3. Unicode considers 70 Characters as 1 Credit and more than 70 Characters, 67 Characters as 1 Credit.
Explanation Video