Speedlabs is India's first personalised learning platform that makes education interesting and easy to learn. As the institution started to scale, it attracted lots of inquiries. Even though enquiries and leads were coming, agents were unable to convert them. Inefficient CRM, high calling cost, improper reporting system, etc., were some issues that affected lead conversion. Corefactors AI CRM helped Speedlabs overcome such problems in the bestest way. Thanks to our CRM, the brand currently handles more than 59500 leads monthly.
About Speedlabs
Speedlabs was founded by IIT/IIM alumnus Mr Vivek Varshney in 2015. The company believes in "Perfection requires practice". They follow the same approach to help every student become excellent in academics. Speedlabs uses AI and machine learning to make education even more engaging and easy to grasp for students. With their highly engaging platform, students can achieve great milestones throughout their academic journey.
Speedlabs provides a hybrid learning experience where students can learn online as well as offline. They can attend online classes and complete the customised courses for their academic sessions. The platform gives personalised suggestions and analysis of student engagement. Besides, if online learning isn't something students prefer, they can always admit themselves to offline coaching centres affiliated with Speedlabs. The traditional coaching centres offer a one-size-fits-all learning approach, which is equally beneficial.
Problems Experienced by Speedlabs
Speedlabs were experiencing some severe problems with their team management, calling costs, etc., before they got started with Corefactors AI CRM. Here are the details of such issues they encountered:
Lookout For Economic And Efficient CRM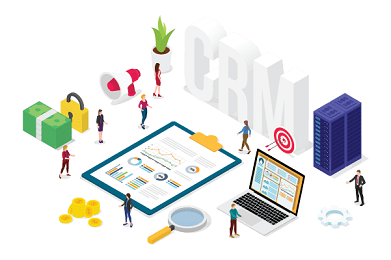 Speedlabs already had an existing CRM, which they used for managing clients, agent calls, etc. However, the issue with that CRM was - it wasn't efficient. It was not giving satisfactory results against the high package costs the company invested. With the brand's continuous expansion, they wanted a technology that supported their agents and customers.
In other words, Speedlabs constantly looked for an efficient CRM. They did not just want a tool which offered them great results. In addition to that, the brand already funded an unnecessary amount on their previous CRM. Therefore they wanted a CRM solution that could fit their pocket and doesn't surprise them with hidden costs.
Challenge in Managing Multiple Teams From Different Cities
Speedlabs have multiple branches spread throughout India. In those multiple branches, there are various sales teams. The administration faced problems with managing those teams. Their existing CRM didn't facilitate the team management task. This inefficiency in team management resulted in resistance to their growth, which needed to be controlled as soon as possible.
What the brand wanted was a CRM with a team management facility. Earlier they have to set separate meetings with different teams of various branches. This wasn't just costing the administration a lot more time than usual but also unnecessary resources such as extra calling minutes, etc. Things could have been better if they had one dedicated platform for all branches.
Extra Cost For Calling Facility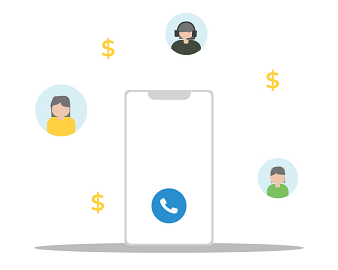 Speedlabs got a good amount of customer enquiries through calling. To increase their lead conversion rate, they had to invest in telecalling services, which they did. But the problem was the company was paying separately for calling services to their IVR service provider. The additional cost was, of course, not cheap and distributed their cash flow.
The brand wanted an ultimate CRM solution package where they could take advantage of CRM services without paying anything extra for telecom services. In addition, even if they had to pay separately for calling services, that cost must not disturb their bank balance. Besides, it's not just about the telecom expense. They weren't getting satisfactory support from the IVR provider for calling services, which was a huge issue.
No Proper Reporting by Team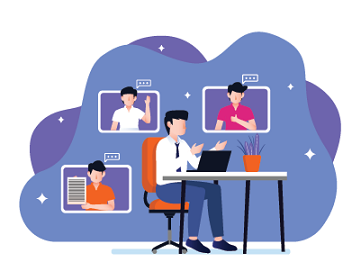 Another great issue that Speedlabs faced was with their sales teams and agents. The sales team members and agents weren't making accurate reports of their conversions. In other words, even though they were converting customers, there was no proper sales record. Although, some agents made manual reports on diaries, but they were of the least use because they aren't worth relying upon professionally.
Since there wasn't any medium to monitor agents, their activities were not recorded. The administration team had no clear idea if agents were completing their tasks and goals in the most efficient manner or not. The lack of proper reporting by the team made the administration's decision-making ability poor. This further led to issues with productivity.
Solutions Corefactors AI CRM Offered to Speedlabs
Our AI CRM helped Speedlabs get rid of all the above issues in the most efficient manner. Here's how we did that:
Better CRM Solution With Affordable Rates
Corefactors provided Speedlabs with one of the most cost-efficient solutions - AI CRM. The CRM offers a wide range of facilities at an economical price. Compared to what the brand was paying earlier to their old CRM, their investment in our AI CRM is pretty low. Despite being a cost-efficient CRM solution, it offers valuable returns.
Compared to other CRMs available in the market today, the upfront package cost of our CRM is free from any miscellaneous and hidden fees or charges. This is one of the reasons why most startups and industry giants have chosen our CRM and why you should too.
Managing Teams Becomes Simple And Easier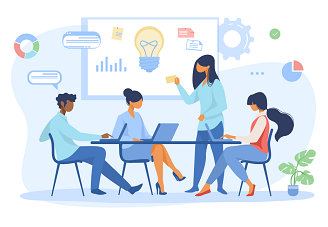 Corefactors AI CRM resolved one of the biggest issues of Speedlabs, i.e. team management. All the branches of the company are provided with their own dedicated dashboards in the CRM. All the dashboards are connected with the administrators' VIP dashboard. This allows the administration to control their employees' daily activities.
Also, this direct connection allowed officials to distribute information to different branches all together at once. Moreover, the managers can also assign different tasks to different employees using just one single dashboard. Therefore overall employee management has not just become simple but efficient too.
Telephony Service Included in Overall Package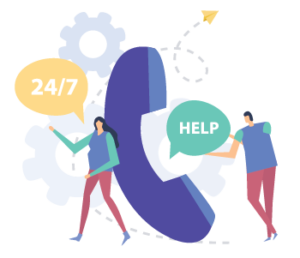 Earlier, Speedlabs were paying their IVR service provider separately for the telephony services. But that's not the case now. With our AI CRM, Speedlabs is also getting the advantage of economic Telephonic services. They are not paying for the calling facility separately. Instead, the charges of this facility are already included in the overall CRM package.
In the package, too, the dedicated cost of this specific service isn't high compared to what they were previously paying. The best part, Corefactors is known for its efficient customer support. So it doesn't matter if they experience any issues with CRM or with telephony services; our expert customer support team is always available to resolve their issues in the best way possible.
Team-based Consolidated Reporting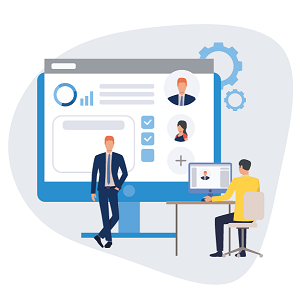 Using our AI CRM, Speedlabs can now monitor the activities of their employees. Moreover, every agent or sales team member has a separate work dashboard. They have to report their daily accomplishments. An analysis of those reports can be accessed by admins via their VIP dashboards.
Furthermore, all the sales calls and activities of agents are automatically recorded by the AI of our CRM. The managers can check the performance of their teams and can make the right decisions and policies depending upon it. The management can now make efficient decisions regarding their employees' performance, thanks to our all-in-one CRM.
Results And Benefits
Corefactors have helped businesses all across the globe streamline their internal and external business processes. Our AI CRM has won the hearts of so many business owners, making it a forever-favourite choice. Businesses like Speedlabs have chosen our CRM because we are indeed the best at our job.
Also, customer satisfaction is everything to us, and we do whatever we can to maintain it. Currently, Speedlabs can handle approximately 59500 leads, which is pretty impressive. Your brand can, too, enjoy streamlining its business processes and gain such benefits. All it takes is just one solution - Corefactors AI CRM!