Toll free numbers permit your customers to call your business from anywhere at no charge to them.
Customers prefer to call a business number instead of writing an email. It just gets the work done faster. Writing an email does not cost them anything, then why should making a call come with a cost?
Toll free numbers allow your new and existing customers to easily connect with your business without paying for any call charges. The business pays the charges instead of the caller.
In this guide, you will learn how to get a toll free number for a business in India, how it works, and what are its benefits.
You don't need to install an expensive phone set or purchase new hardware, or even hire any technical guru to get these numbers.
GET YOUR TOLL FREE NUMBER (VIRTUAL NUMBER) HERE!!
Let's get started.
What is the 1800 Toll Free Number?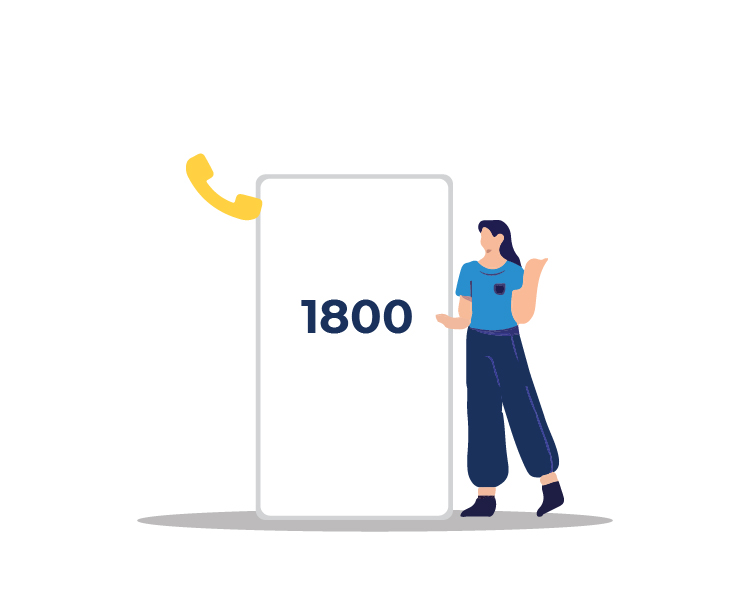 A toll free number is a virtual phone number that can have multiple contact numbers mapped into it. In India, these numbers begin with "1800." The call placed at this number is automatically forwarded to the agent's number and is cost-free for the caller.
Cloud-based toll free number services offer advanced features like Interactive Voice Response (IVR), call routing, call monitoring, call analytics, etc. These 1800 are also catchy numbers and bring in a lot of business.
Difference Between A Virtual Phone Number And Toll Free Number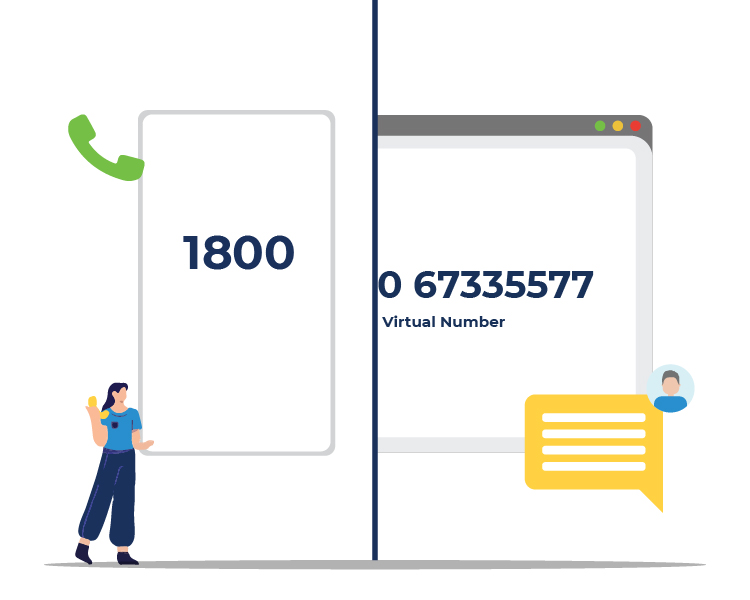 In simple terms, a virtual phone number is a telephone number on the cloud.
These numbers are associated with a telephone line and are formatted to forward incoming calls to a set number of phone numbers chosen by you.
A toll free number, on the other hand, is a virtual phone number that is in a preset format 1800-XXX-XXXX.
Your customers can reach you for free using them, as the cost of calling these numbers is paid by the business.
How do Toll Free Number Work?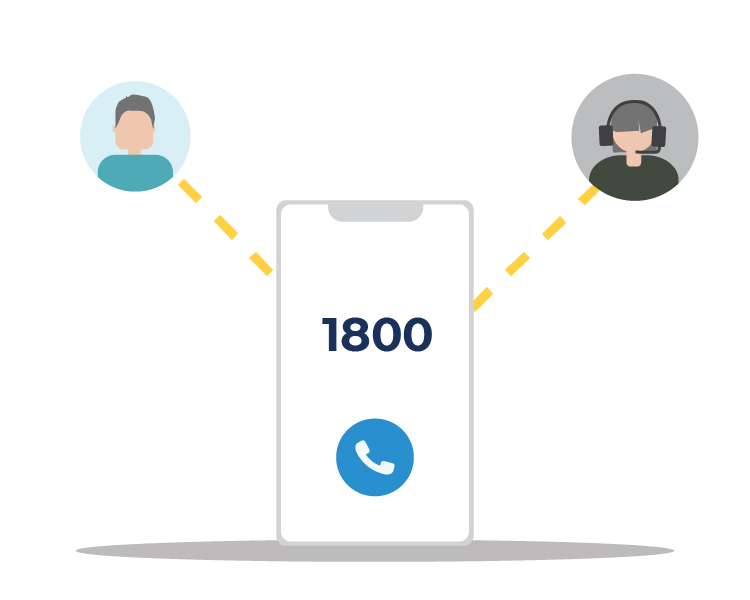 The majority of these number services work like this:
The caller dials the number.
The call is forwarded to the actual phone number which is mapped behind it.
Your agent receives the call and the toll free number owner pays for the call, not the caller.
Benefits of an 1800 Toll Free Number for Your Business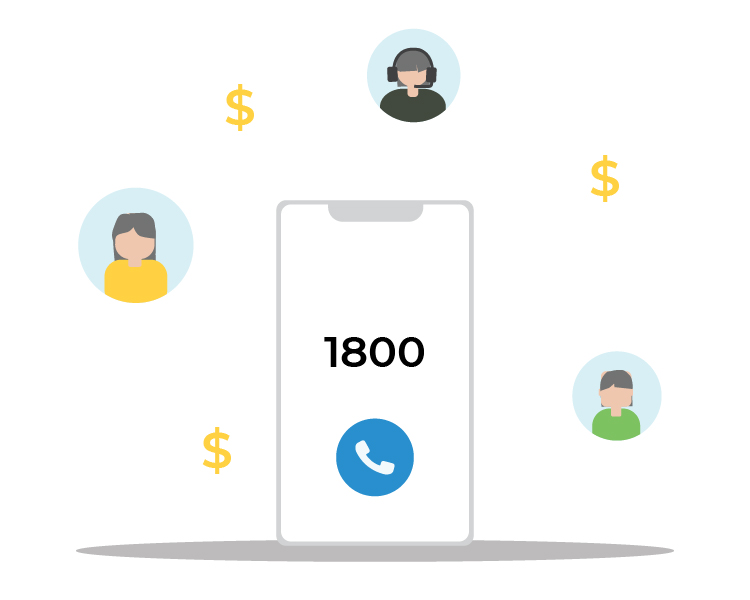 Having a toll free number with cloud toll free telephony offers a variety of benefits to business owners.
It doesn't matter if you're a solopreneur or a team of ten, these benefits will more than compensate for the few cents a minute you pay to accept incoming calls on your toll free number.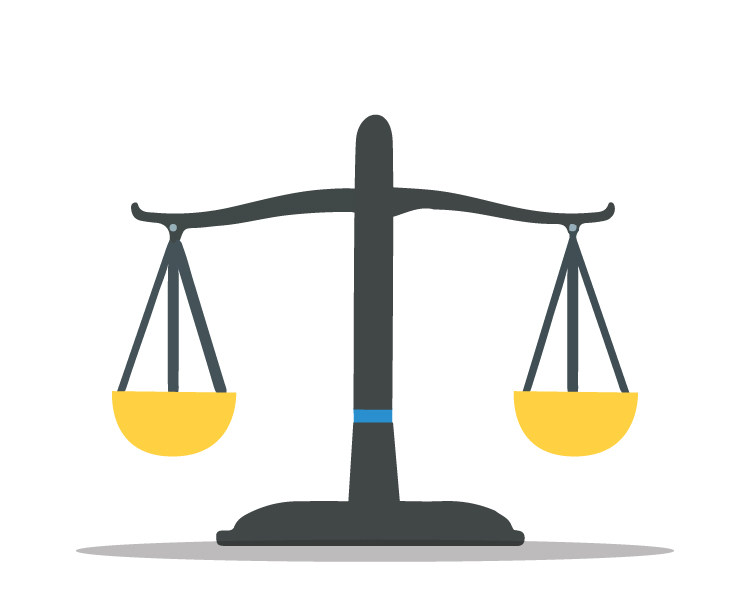 With an 1800-XXX-XXXX number gracing the top of your company letterhead and printed proudly on business cards, you can project the image of being a "big" company.
It doesn't matter if you are a one-person business or a team of ten, small business owners know that attracting new clients and customers have a lot to do with image – how consumers see your organization.
It creates a sense of credibility for your company and generates professionalism.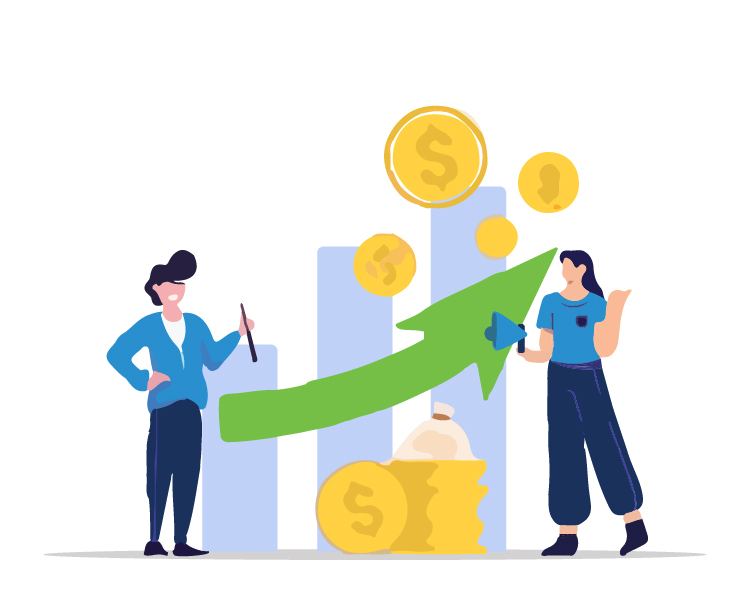 You will never miss a business lead, since the call routes to your agents. You can also track, record and respond to every incoming business call and thereby better manage customer expectations and drive lead conversion.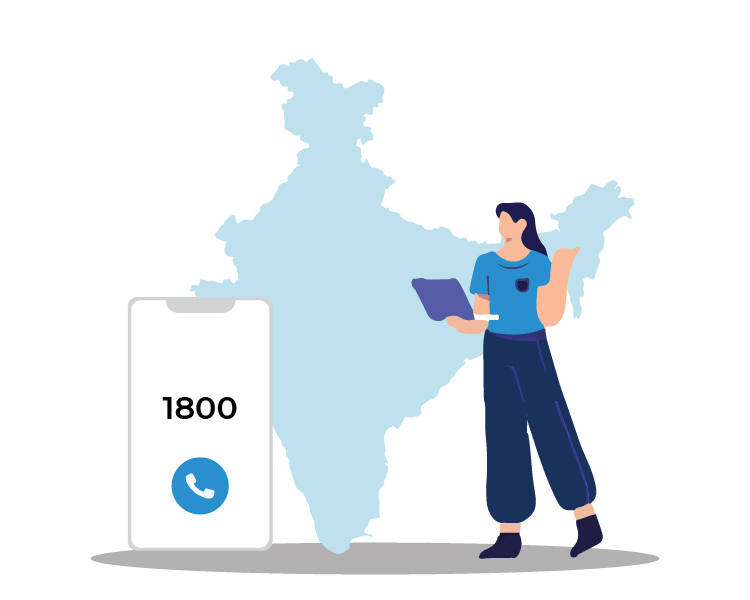 Businesses using local calling numbers appear to be small, locally-operated businesses in the minds of consumers.
The instant you market your company with a toll free number, you suddenly have nationwide appeal and a broader target market.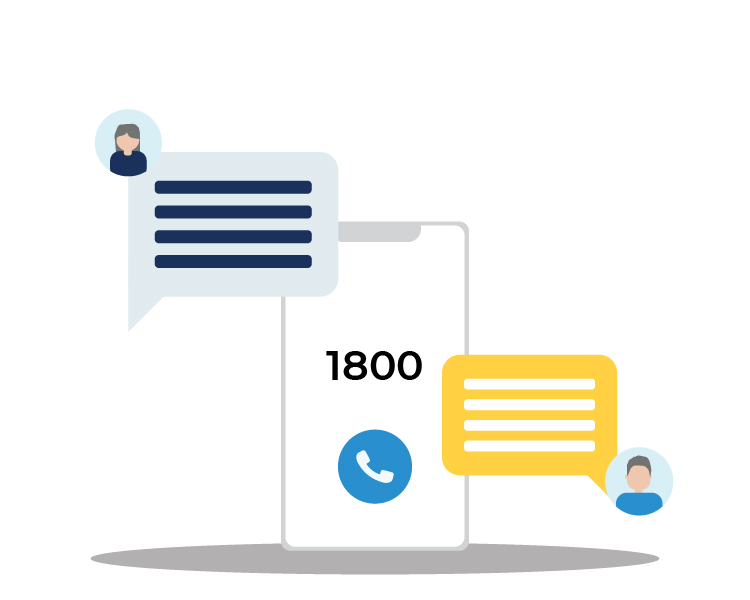 Use a toll free number for customer support. When someone calls this number, the call is forwarded to a number you designate.
It might ring your office phone line, your mobile phone, or any other number you choose.
Either way, if your number needs to change, you can quickly change your forwarding number to a new one whenever you want.
This way your customers will never have to receive your voicemail.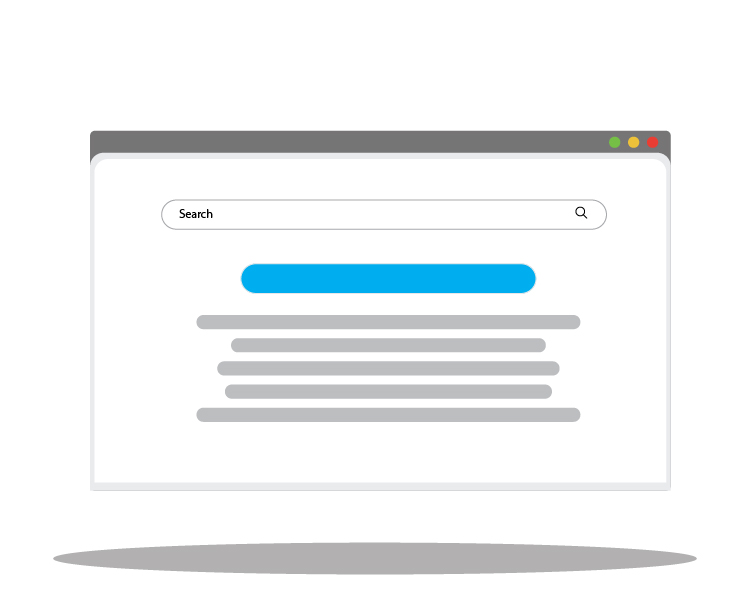 Integrate your 1800-XXX-XXXX number with IVR services and let your callers listen to important information regarding your product, services, or promotional ad when they call you.
Giving your prospects or customers a way to contact a business for free encourages more people to call.
Studies show that advertisements that use 1800-XXX-XXXX numbers receive a higher response than advertisements that do not use one in their contact information.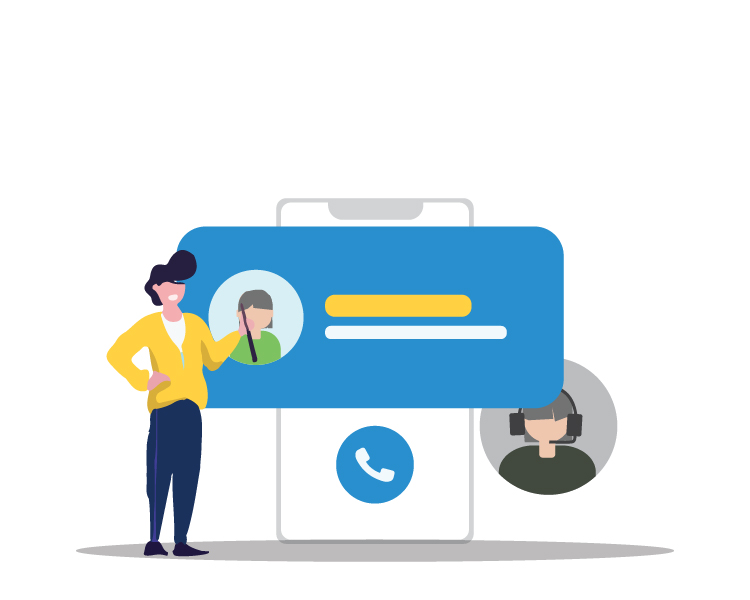 Your 1800-XXX-XXXX number comes with caller ID. So, even if the caller ID information is blocked, the caller information is recorded in the cloud.
Anonymity is denied to 1-800 numbers, the service provider simply picks up the callers' number as the data moves through their servers.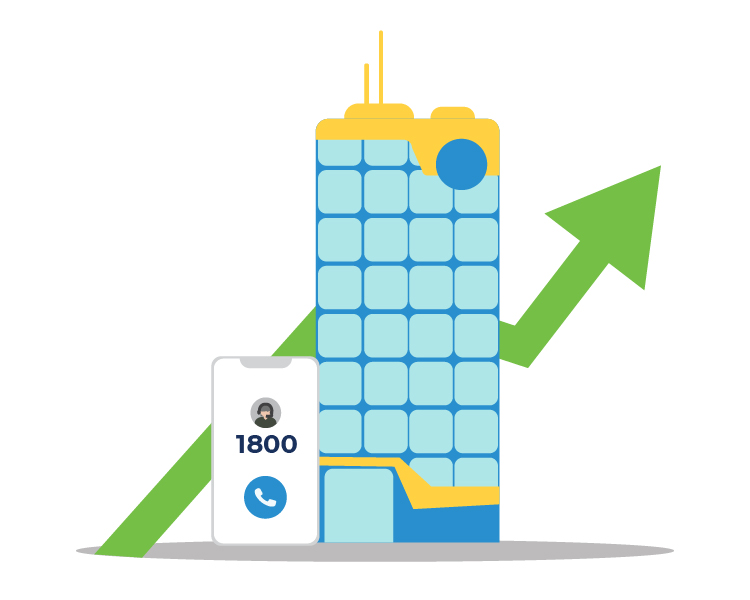 When you prepay for your 1800-XXX-XXXX number service, you're paying for actual calls made to this number.
A small business with only a few calls will be able to afford the service; just as a company enjoying a rise in business due to numerous calls will find the prepaid service well worth the expense.
Measure Results Of Campaigns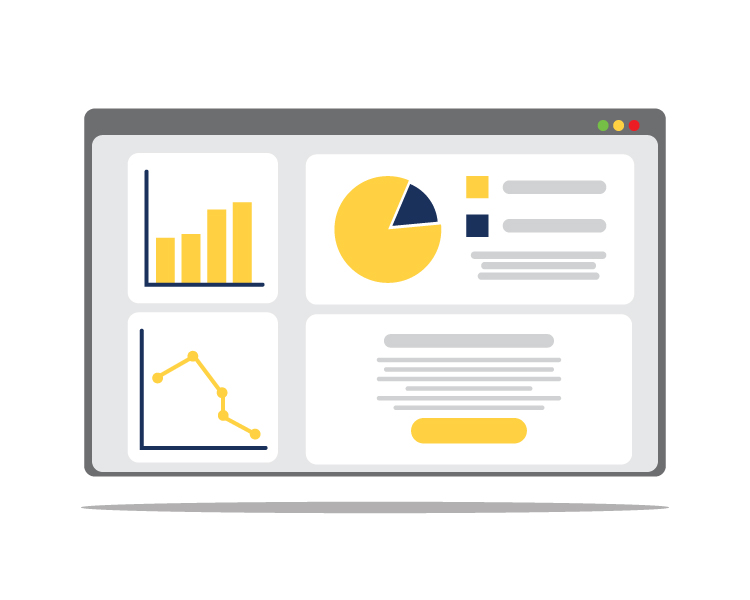 As a manager or owner of a business, you know how important it is to be able to measure how well your advertisements are performing in order to determine where your advertising dollars are well spent.
Not only will your advertising results increase, but you can use a different toll free number for each of your advertising campaigns, say one for hoarding, another for missed call marketing, and so on in order to monitor the number of responses you get from each campaign.
Bonus: Check out how your business can leverage missed call marketing service for lead generation, to collect feedback, conduct polls or surveys and many other campaigns
How To Get Toll Free Number In India?
In India, the prefix used for such a number is "1800" which is followed by a six or seven-digit number.
This call is free if the caller is calling from a mobile phone or landline number and the owner of the 1800-XXX-XXXX number pays for the call.
There are virtual phone numbers with the prefix "1860" followed by a seven-digit. These are local rate numbers.
When the caller calls these numbers, they pay the local rate and the owner of the number pays long-distance call charges (if any).
Wondering how to get a toll free number for your business? Well, here's how you get it.
Well, in India, you can get 1800-XXX-XXXX numbers from Telephone Service providers like Vodafone-Idea, Reliance, Airtel, and BSNL (which is the biggest toll free number provider in India) or you can get them from Cloud Telephony service providers like Corefactors.
To get an 1800-XXX-XXXX number for Telephone service providers, you will have to contact their local franchise in your city or area.
How to get a toll free number with Cloud Service providers like Corefactors?
The process is extremely simple:
Step 1: Choose your 1800 toll free number
Step 2: Enter your forwarding number (This can be changed later in real-time) and input your IVR script (if you choose to)
Step 3: Setup an account and Confirm to Reserve the Toll Free Number for Instant Activation
The process of getting these numbers from a business call management service provider telephony is almost the same around the world.
So, if you are wondering how to get one in Dubai, then it is as simple as choosing your toll free number – adding your phone numbers behind the toll free number – choosing a flexible pricing plan as per your need.
Pro-tip: Check out our comprehensive guide on how cloud telephony works. Gain a complete understanding of everything you've ever wanted to know about cloud telephony.
What To Go For? TSP or Cloud Telephony?
Still, confused about where to get an 1800-XXX-XXXX number? Should you choose a Telecommunications Service Provider (TSP) or go for cloud telephony? Well, answer these questions first.
Is your business capable of setting up your own infrastructure?
Do you have an in-house IT team that can manage the infrastructure?
Is spending on building new infrastructure a costly affair for you?
Can you predict your call volume and scale or descale your cost and infrastructure according to your usage?
If your answer to all of the above questions is YES, then go with a TSP.
Otherwise, the best bet for you is to go with a cloud telephony service provider like Corefactors.
Why Choose Corefactors As Your Toll free Number Service Provider?
There are plenty of service providers, but choosing Corefactors will give you an edge.
Here are the features that you benefit from when you choose Corefactors.
No installation required.
Ability to change your forwarding number in real-time.
Get detailed call analysis reports to enhance your service delivery.
Get a mini lead management system CRM to track leads and manage the conversion.
Use your own CRM system and get real-time leads in it via API integration.
Easy to remember and a good selection of toll-free numbers to choose from.
Complete range of additional features like auto-receptionist feature, rerouting call system, PBX system, and many more.
Don't have the technical capability to integrate your marketing sources, business communications, and lead management?
Use Teleduce as your integrated sales and communication platform and benefit from a range of features from Tracking to Engagement to Integration with Multiple Lead Sources and many others.
Try Teleduce free for 7 days and ask for a free demo to experience a Toll free number service!