Sulekha has become a popular marketplace to generate quality leads to lots of businesses. To do this, it has become increasingly important for businesses in India to do a Sulekha integration with their CRM software. 
CRM integration ensures that all your leads from there are captured in a breeze. This drastically reduces the manual effort that goes into gathering leads, as well as the possibility of omission.
But capturing leads from Sulekha is not enough, you must convert them into validated and hot leads with custom-designed nurturing campaigns.
Benefits of CRM with Sulekha Integration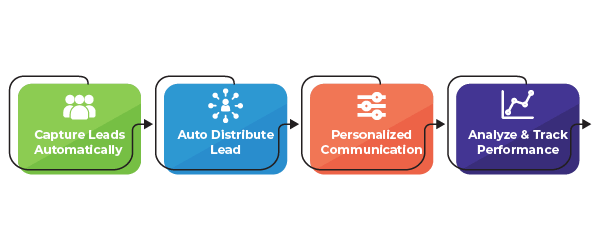 CRM with Sulekha integration helps you to reduce your lead leakage to zero and get something out of your lead generation efforts at marketplaces.
Capture Leads Automatically
Any lead who enquires about your services on Sulekha gets captured directly into your integrated CRM software. Automated lead capture is also important when you are running online ads and listings on different platforms.
It helps you know exactly which source your leads are coming from. 
Also, you get an email alert for the inquiry. This makes sure you never miss out on any lead from your listing.
Auto Distribute Leads
Doing a Sulekha integration with Teleduce software enables you to efficiently distribute leads to members of your sales team. 
Set up different rules to distribute leads to your team. Based on demographic, lead necessity, etc. This ensures a faster response than your competitors listed on Sulekha.
Personalized Communication
Personalized communication is important for optimum results for your business.
By integrating Sulekha with your CRM software, you can send auto-responders that are personalized, whether it is through email or text messages.
The auto-response can include the details of your business and point your leads to the next course of action.
Analyze & Track Performance
You can analyze how Sulekha is performing for you as a lead generation source. You can track all the leads generated from the website and get reports on the ratio of conversion.
The auto call recordings will show you how your agents are doing with calls and what exactly they are saying to the leads.
How to Integrate Sulekha in Teleduce?
With your internet browser, visit teleduce.corefactors.in. Once you log in, you will land on the dashboard. At the bottom of the left-hand side menu, find 'integrations' and click it.
After clicking the 'Integrations' button, you will be able to see the 'Third Party Integrations' page. Find the Sulekha logo in the 'marketplace' section. Now click the 'connect' button which is located right below the Sulekha logo.
A dialogue box will appear on your screen after you click on the connect button. Send this displayed URL to the Sulekha team for configuration.
Now, you will start receiving leads directly into the Leadbox module of Teleduce after the Sulekha team completes the integration. To check the leads, just select the source as Sulekha.
Conclusion
With today's competition, generating leads isn't enough, you need an integrated sales and marketing tool like Teleduce which can help you to nurture leads so that you can convert them.
Integrate Sulekha with Teleduce and improve both the ROI and conversion rate of your business.