One of the best lead generation websites for the B2B marketplace, Tradeindia enables you to connect with traders, buyers, and manufacturers. It is a mediator as it connects traders, buyers, and manufacturers under one roof.
But it becomes a tedious task to capture leads from there and import them into your Teleduce CRM in a CSV file. With the help of Trade India integration in Teleduce, you will never miss any lead's inquiry.
Benefits of Teleduce CRM with Trade India Integration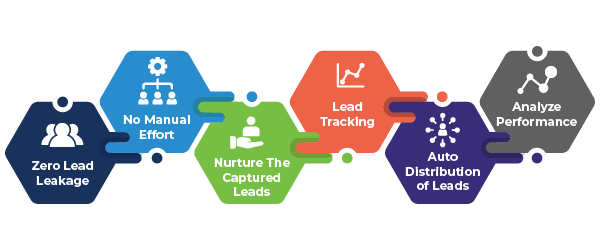 This B2B Marketplace offers business solutions via online directory services, trade promotions, and events.
Sellers can register for free, update their company profile and products. This integration helps your business to capture leads directly into your CRM.
Zero Lead Leakage
Any lead who enquires for properties on Trade India gets captured automatically ensuring zero lead leakage.
No Manual Effort
Capture leads automatically, and map their details without human error. It helps in eliminating the effort of painstakingly entering each lead detail manually.
Nurture The Captured Leads
You can set autoresponders, drip marketing campaigns, and engage the leads that you captured from Indiamart.
Push them to the conversation funnel while nurturing them and giving them valuable insights.
Lead Tracking
You can track the activity of every lead with Teleduce. You can create tasks, conduct follow-ups, and ensure that you never lose any lead from Trade India.
Auto Distribution of Leads
Set various rules to automatically distribute leads amongst your teams according to the demographic and lead necessities.
Analyze Performance
Analyze the performance of your leads, click rates, open rates, etc. You can also analyze how well lead generation channels work for your business by using the reports available in the CRM.
How to Integrate Trade India in Teleduce?
With your internet browser, visit teleduce.corefactors.in. Once you log in, you will land on the dashboard. At the bottom of the left-hand side menu, find 'integrations' and click it.
After clicking the 'Integrations' button, you will be able to see the 'Third Party Integrations' page. Find the "Trade India" logo in the 'marketplace' section. Now click the 'connect' button which is located right below the Trade India logo.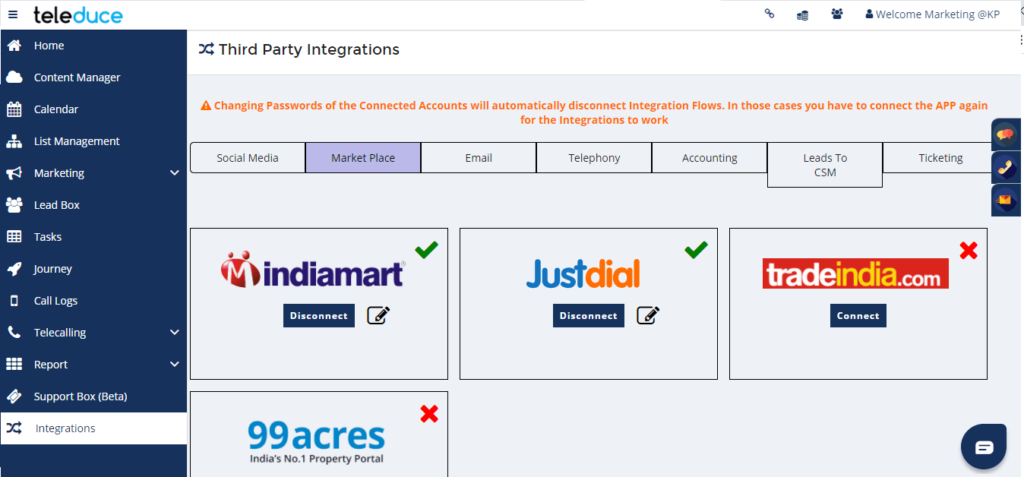 A dialogue box will appear on your screen after you click on the connect button. Send this displayed URL to the Trade India team for configuration.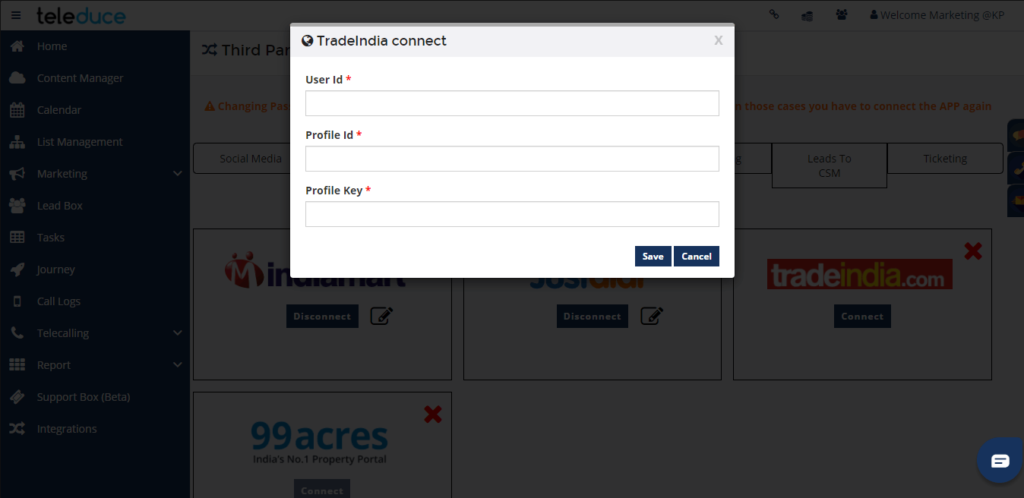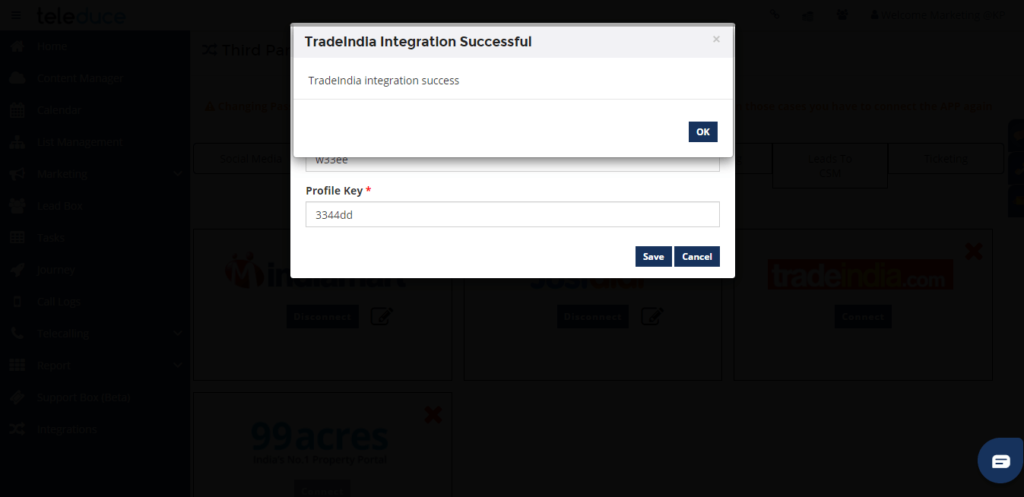 Now, you will start receiving leads directly into the Leadbox module of Teleduce after the trade India team completes the integration. To check the leads, just select the source as Trade India.
Conclusion
Now you'll be able to generate an automatic lead whenever you receive a trade inquiry on TradeIndia.
Also, there is no danger of losing the lead information because the system ensures to add the data to the centralized CRM base.
An integrated software makes your lead generation process a lot easier.
Simple, flexible, and user-friendly, Teleduce gives you everything you would need right from the lead capturing to the customer retention.