Connecting with customers is an essential part of any business.
But juggling between a phone system and CRM to call your customers can become a bit hectic for your team.
Cloud telephony with inbuilt CRM will give you the chance to make calls within your CRM.
It's easier, one-click to set up, and one-click to call.
Now you don't have to waste your time juggling between your phone and CRM.
What Is Inbuilt CRM?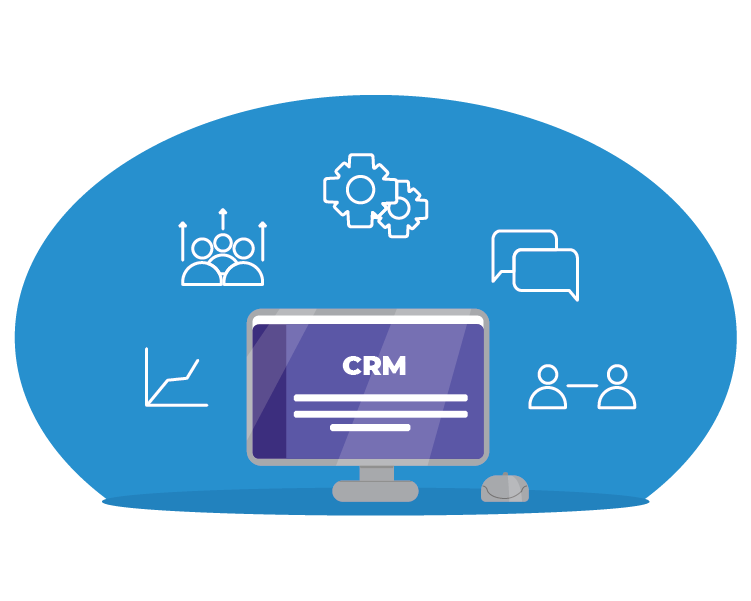 CRM can help you in improving your customer relationships. An inbuilt CRM keeps your contacts and calls data safe so that you can communicate with your customers quickly.
Using an inbuilt CRM helps you in retaining more customers and increases your team's productivity.
But with umpteen options, it's difficult to choose a CRM that works for you.
Features of Cloud Telephony with Inbuilt CRM
Lead Capturing
Capture leads received over calls and move them to the Lead Box with a single click Add to Lead.
Lead Distribution
Distribute leads manually or automatically. Followup/nurture them over SMS/Email/Whatsapp/Outbound Calling and turn prospects into customers.  
Know more about how the complete lead management system works.
Business Communication
Business communication has never been easier. With conversation scheduling, you can select a particular time to follow up with your prospects.
Conference Calls Analytics
Track all incoming calls and outgoing calls 24 X 7. Communicate with your prospects effectively and increase revenue growth.
Automate Workflow
Focus more on sales deals by eliminating manual tasks and that helps you to sell faster.
What Is A Cloud Telephony Number?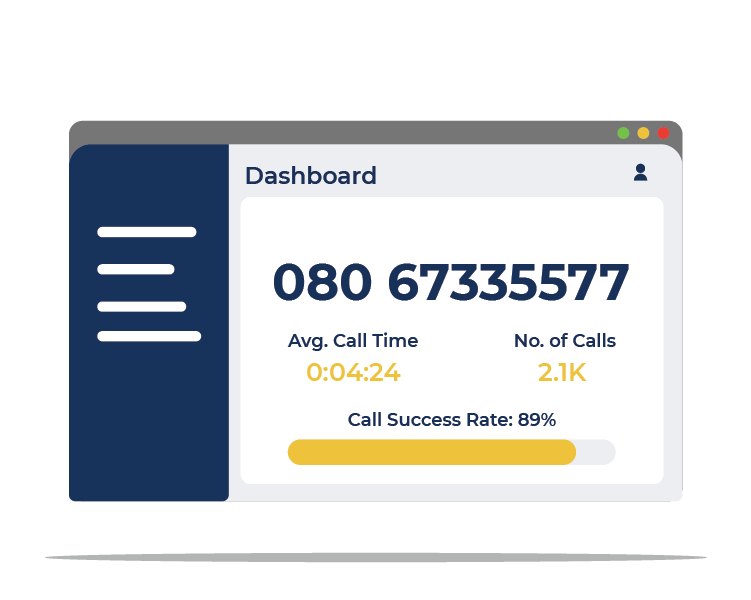 The Cloud telephony number is the IVR(Interactive voice response) number.
It is utilized to empower businesses to recover data from a database or in the case of customers, enter data into a database.
An IVR service enables your business framework to interact with your prospects with an automated message which is pre-recorded.
It prompts a response to the customer and requests any reaction either verbally or by entering numbers in the keypad.
An IVR number could be a landline number such as 080 67335577 or a mobile number such as 8888888888.
Sometimes, it is also used as a toll-free number to capture leads or for different commercial surveys. Example: 1800 333 6789
How Does It Work?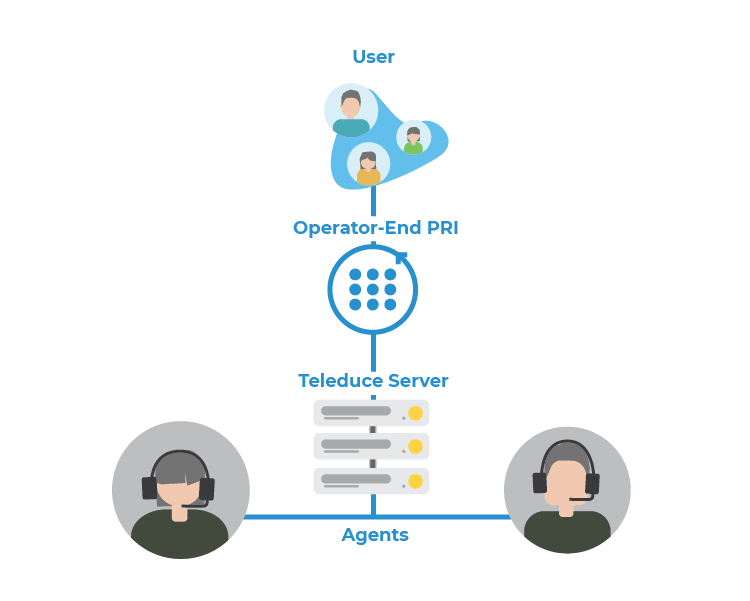 Major Features of Cloud Telephony with Inbuilt CRM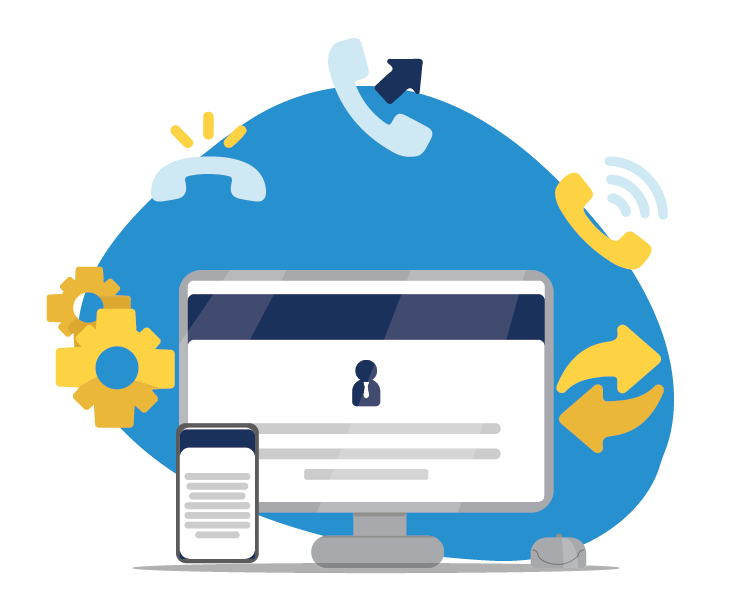 Your business can benefit from having an end-to-end CRM with advanced features that improve the different aspects of your business operations.
Cloud telephony is a feature that can be helpful in maintaining healthy relationships with your customers and increase your team's productivity.
Here are some features that stand out and can make your business scalable.
IVR provides your customer with a pre-recorded welcome greeting.
Your company can make a big first impression on your customers with a professionally recorded welcome greeting.
Moreover, an IVR script informing your customers of non-business hours is also crucial to ensure your customers know when you're available.
Call Forwarding and Recording
The core feature of cloud telephony with inbuilt CRM is call forwarding and recording.
The call recording feature makes your team more attentive.
You can forward incoming calls to your sales agent depending on the user's input.
Divert calls to respective departments and get all the call details for reference.
Multi-level IVR
Multi-level IVR acts as a virtual receptionist by auto-responding to customers with several self-help features in it.
Make your business sound more professional and build your brand identity with your very own auto-receptionist.
Concurrent Calls
Maximize efficiency without compromising call quality with unlimited concurrent inbound and outbound calling.
You can call as many customers as you like at the same time and forward them to different departments as per user requests and issues.
Sticky Agent
The benefit of adding a sticky agent is that whenever your customers call more than once. This ensures to route the call of a lead to the agent he spoke last time.
This helps to decrease call wrap time and increase customer satisfaction.
Outbound Dialer
Automatically place outbound calls from sales agents to prospective customers.
Outbound dialler helps you to call automatically to a list of customers.
It allows your team to work efficiently and increase their productivity.
Launch new campaigns and boost your revenue.
Parallel or Sequential Ringing
Automatically redirect incoming calls to all the agents at the same time. This ensures a quicker response time.
This is beneficial especially for a business with a customer-facing team.
The Power of Integration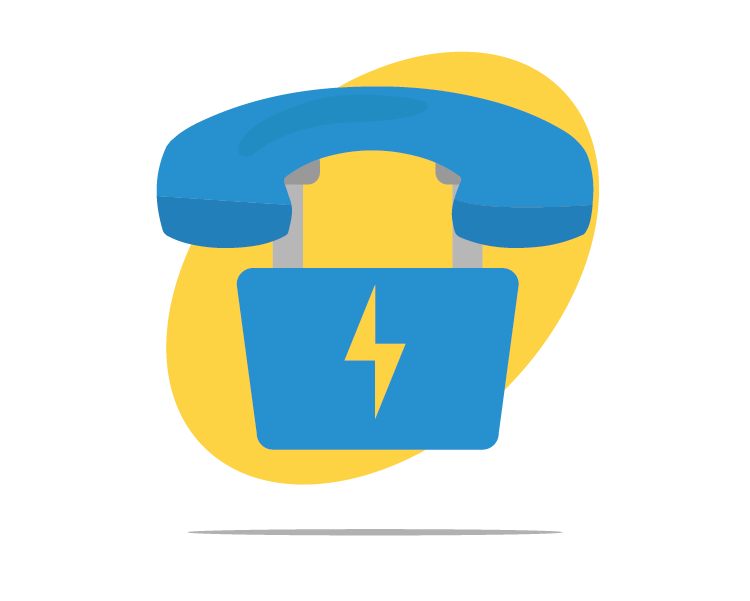 Sales help your business to soar high. But how do businesses manage sales?
By keeping their relationship with their customers healthy.
Every organization must seek a way to organize and manage the data.
That's where CRM can help you. An integrated CRM not only builds a system that stores your customers' data but also gives you workflow automation.
CRM system integration with cloud telephony can save you a lot of time, money, and effort.
It can save the time you would have spent on data entry or the hours you would need to copy the data from one tool to another.
It can perform various tasks depending on what your business needs. It offers you a platform to live chat along with your team.
The integration helps to improve team efficiency and coordination.
Benefits of Using Cloud Telephony with Inbuilt CRM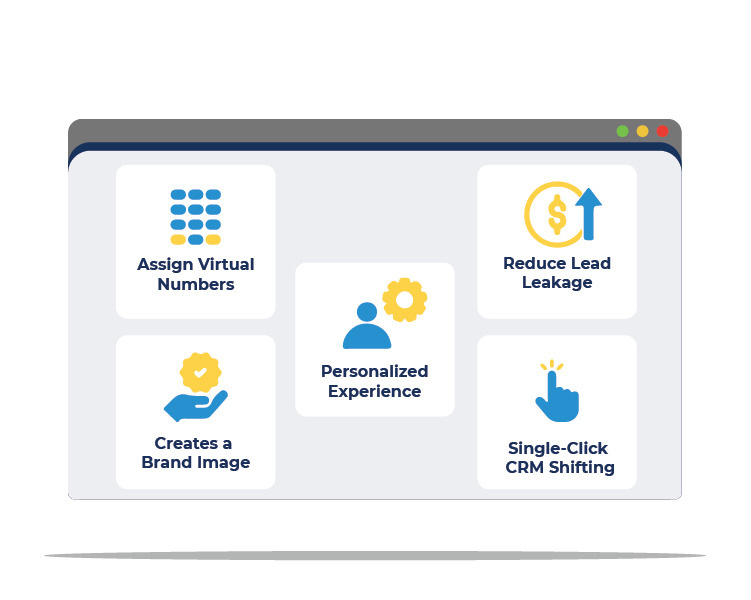 Assign Virtual Numbers
Make it easier for your customers to call you. Toll-free numbers can act as an excellent lead capturing tool. Assign those numbers to your sales agents so that they can start talking to potential customers through the built-in IVR system.
Creates a Brand Image
It will help you to attain consistency by tracking all the business communications between you and your customers. It helps you create a brand image and urges the customers to recommend you to their peers.
Single-click CRM Shifting
Now you don't have to juggle between your phone system and CRM.
Track all the incoming calls 24X7 and all the calls will be recorded for future enhancements.
Shift between your cloud telephony system and CRM with just a click.
Reduced Lead Leakage
As you follow-up with your lead with an inbuilt CRMsystem, there's less chance of lead leakage.
The reduced response time aids in higher conversion rates. Reduce response time, follow-up over multiple channels, and close more deals.
Personalize Customer Experience
Customer experience plays a huge role in the growth of any business. Personalize welcome and voicemail messages for your customers and provide them with exceptional customer experience.
Conclusion
Generate higher speed for business operations, leveraging the power of cloud telephony with inbuilt CRM.
It's simple, flexible, and user-friendly, which helps your team to effectively close more sales deals and manage customer relationships.
The right integration helps both small and large organizations to manage and optimize their business operations.
Collect, organize, and manage business data through a single platform.