Customers always expect a seamless experience on every communication channel. They are the resources upon which the success of a business depends.
A CRM with inbuilt cloud telephony can be of huge help in managing customers in real-time. When chasing leads, every minute is crucial for your business.
Calling customers and scheduling demos are a part of every successful business. But how do you keep the communication going without leaving the CRM?
The best way is to integrate the CRM with cloud telephony. Every year a company loses about 25% of its customers mostly due to poor customer service.
With an inbuild cloud telephony in your CRM, you can retain around 89% of your customers.
An Advanced CRM Solution with Cloud Telephony
CRM with inbuilt cloud telephony provides innovative solutions to organizations that don't want to invest in conventional business telephone services.
Every company strives to provide the utmost customer satisfaction. IVR integration with CRM helps businesses pursue this objective. It lets you be more organized and do more work with less effort.
The customer engagement will skyrocket once you implement IVR service with the CRM. It aids enterprises better manage their burgeoning inflow of customer calls.
It also has easy scalability and reliability. Unlike traditional systems, it has the ability to facilitate small, medium, and large businesses alike. A virtual number can help your business in various ways considering the data you have.
Benefits of Cloud CRM Integration
Effective Business Tracking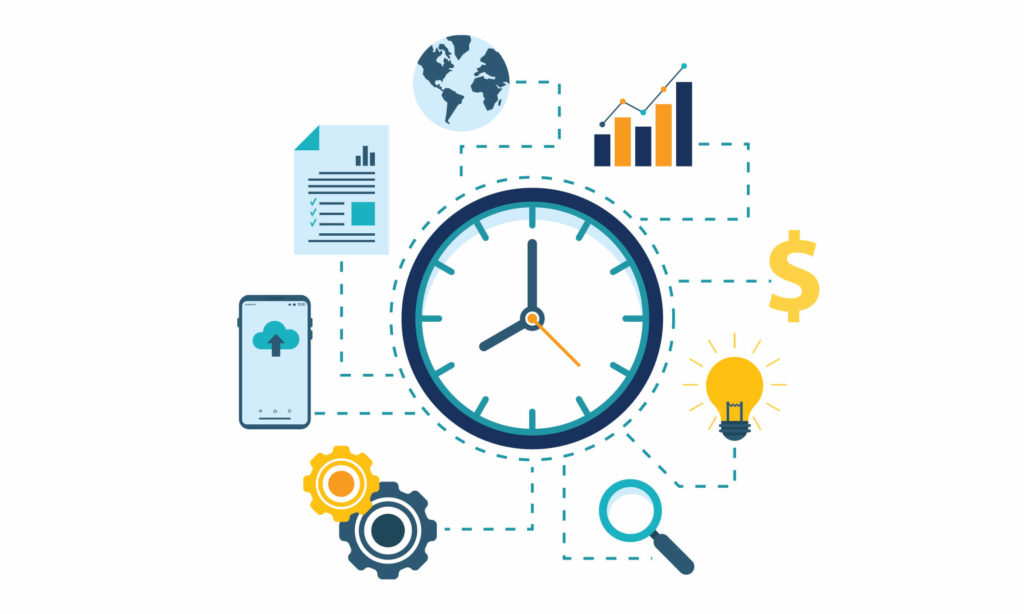 Some events might not be recorded directly in the CRM.
Manual call management systems poorly impact organizations that rely on manual ways to enhance customer satisfaction and generate leads.
Automation helps in successful customer experience, in a world where everything is shifting to the cloud.
CRM with inbuilt cloud telephony comes with tools that help you keep track of information you receive from other sources.
It is one driving force behind delivering value to your customers and reducing your business costs.
Through virtual phone numbers, agents can access all customer information in the cloud database.
They can check voicemails, view caller details, listen to recordings, and more.
Cloud telephony allows employees to make and receive calls from wherever they are.

Cross Use Analytics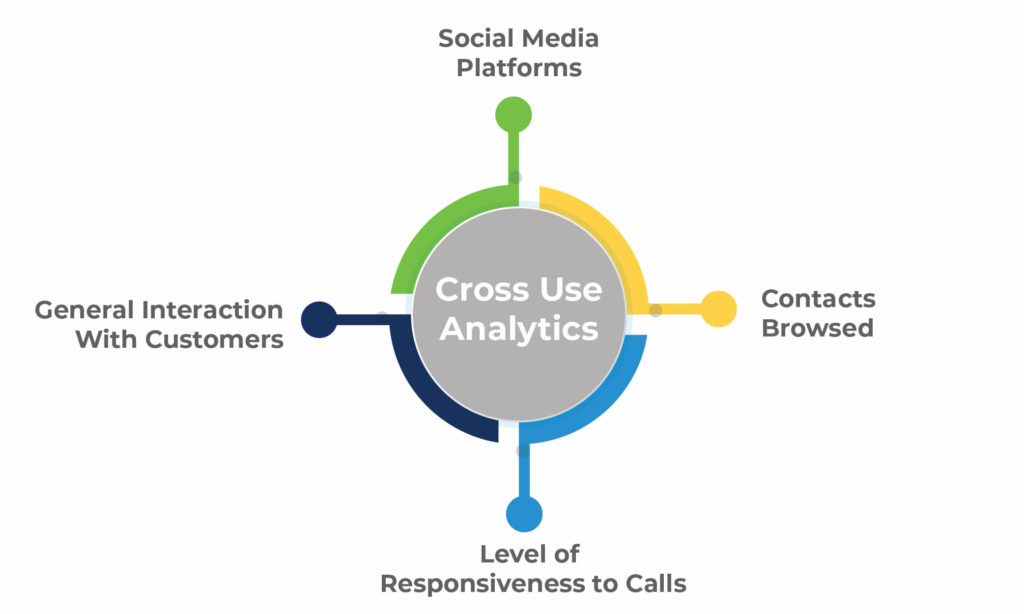 The integration of cloud telephony and CRM leads to a consistent flow of information to know your customers properly.
This information includes interaction on social media platforms, contacts browsed, the level of responsiveness to calls, and general interaction with customers.
It also automatically generates a cloud-based database which once integrated with CRM systems provides complete information.
It includes call volumes, call-time, cost per call, missed calls, solving rates, and more.
Scope of Personalization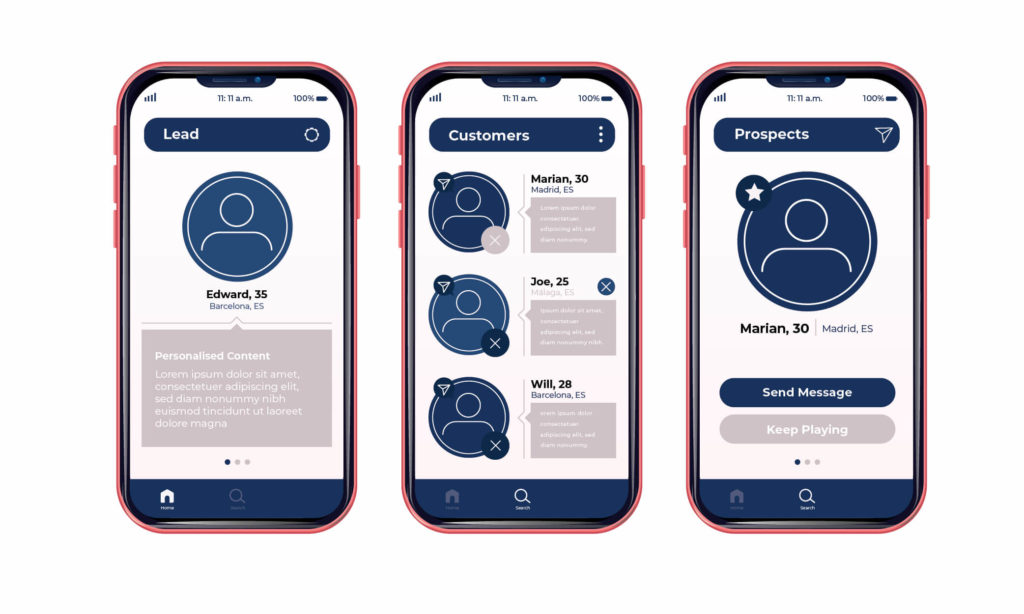 If you use Teleduce as your cross-functional CRM, you'll get a huge scope of customization.
Reach each customer one-on-one through personalized greetings, voice call management, detailed understanding of their preferences, etc.
Boost up your high-quality customer service. It readily integrates cloud telephony into your CRM and the callers are routed to the sales agent who is most qualified to meet their needs.
Based on the customizable data you can divide which agent you want to deal with one particular customer.
With real-time reporting, call monitoring, and call recording you can make data-driven decisions for your business based on comprehensive information.
Improved Lead Management System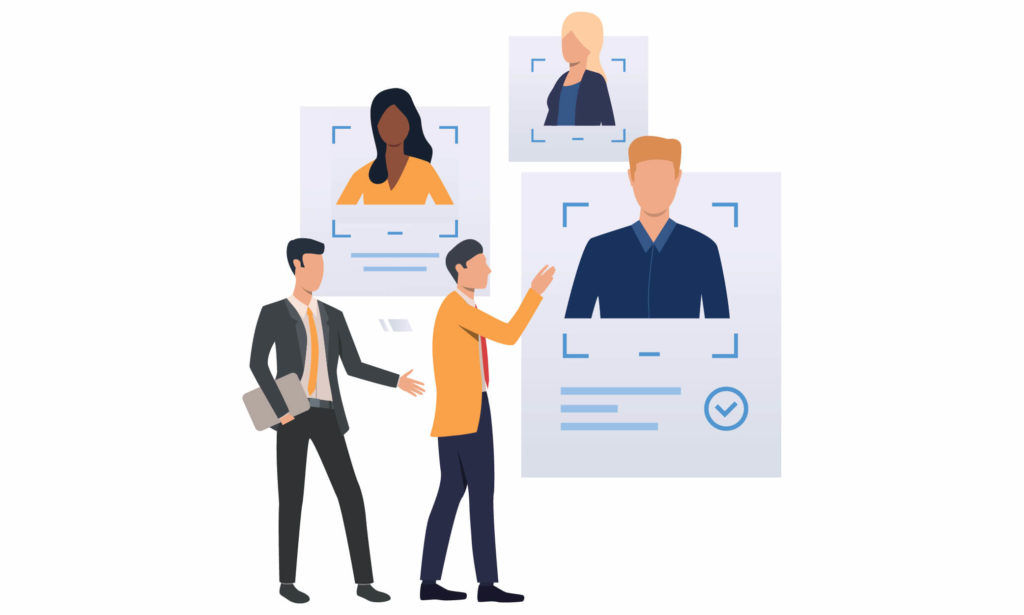 Data is valuable for all businesses. Having migrated to the cloud, the business phone is the trendiest channel for customer engagement.
Every detail related to a call and other call data from each incoming or outgoing call will be collected and stored in your centralized database.
Apart from tracking calls, integrating your call solutions into a CRM means access to more leads. You can track all your call log history, your call data including which is generating more leads.
An efficient lead management system helps your business to be organized with all the valuable data you have.
On the other hand, CRM gives you information about customer basic information, existing accounts, leads, and sales opportunities.
Get more information about how to convert sales leads.
Increased Productivity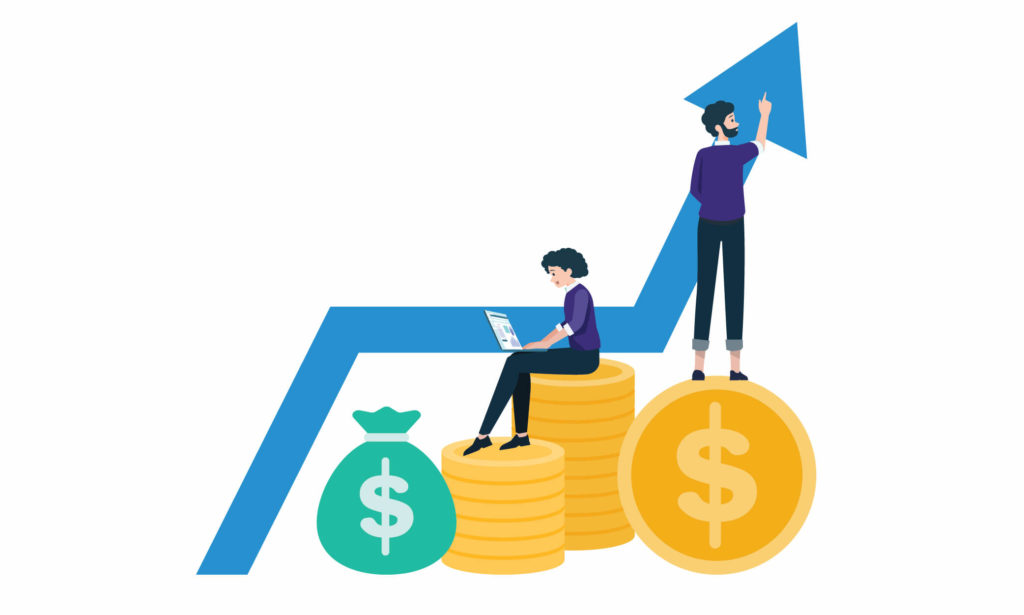 By integrating communication components into your CRM system improves your employee productivity.
Your team no longer has to shift from the CRM to the phone to make or receive calls.
In addition, you can configure automatically whenever single-click functionality enables you to view customer data.
CRM with inbuilt cloud telephony saves a lot of time for your team and effort to search for the customer's profile before initiating a business communication. It can be the best CRM for the startup with IVR integration.
You can also use call conferencing to track individual sales agent's contributions.
You can also train your new recruits by showing them the call recordings.
Managers can give personalized feedback to strengthen their skills and performances.
Harness Cloud Telephony's Features To The Fullest
CRMs can be smoothly integrated with cloud telephony without any glitch.
It holds the promising potential to give you increased leads and attract more profit. It gives you the opportunity for efficient lead management.
It helps your business to create more options and lets you have the customer data at your fingertips.
It is difficult to manage separate systems. Therefore an integration seems to be the only way to can drive your business success without any extra effort.
Final Words
With the advancement in technology, a CRM with inbuilt cloud telephony can help your business grow significantly.
It will surely take you a step closer to customer gratification and solve customer support issues seamlessly. The CRM and cloud telephony is a dynamic combination of increased profits for your business.
To give you a clear idea of how you can integrate cloud telephony into the CRM and what are its benefits, Corefactors is conducting an exclusive webinar
It is scheduled to be held on 18th June 2020 at 3 PM IST. Mr. Vimal M, Co-founder, Corefactors, will provide you with insights regarding the topic and you can freely discuss your questions with him.
Don't miss this opportunity to get acquainted with cloud CRM integration.
Request Demo & Trial