CS Realty, one of the prominent players in the real estate industry based in Delhi and Gurgaon, selling and reselling premium real estate, faced significant challenges in managing their high-quality leads effectively. Additionally, they were struggling with monitoring their on-field sales team for their productivity and efficiency. In search of a comprehensive solution, they turned to Corefactors AI CRM, a leading B2B SaaS company in the CRM industry, providing a unique mix of AI and RevOps enablement along with CRM. Since the past three and a half years using Corefactors solution, CS Realty has experienced remarkable success, achieving a growth rate of 70-80% in revenue and selling over 600 apartments, with an average of 40+ apartments sold each quarter. This success story highlights the transformative power of Corefactors AI CRM in addressing CS Realty's pain points and driving their business forward.
About CS Realty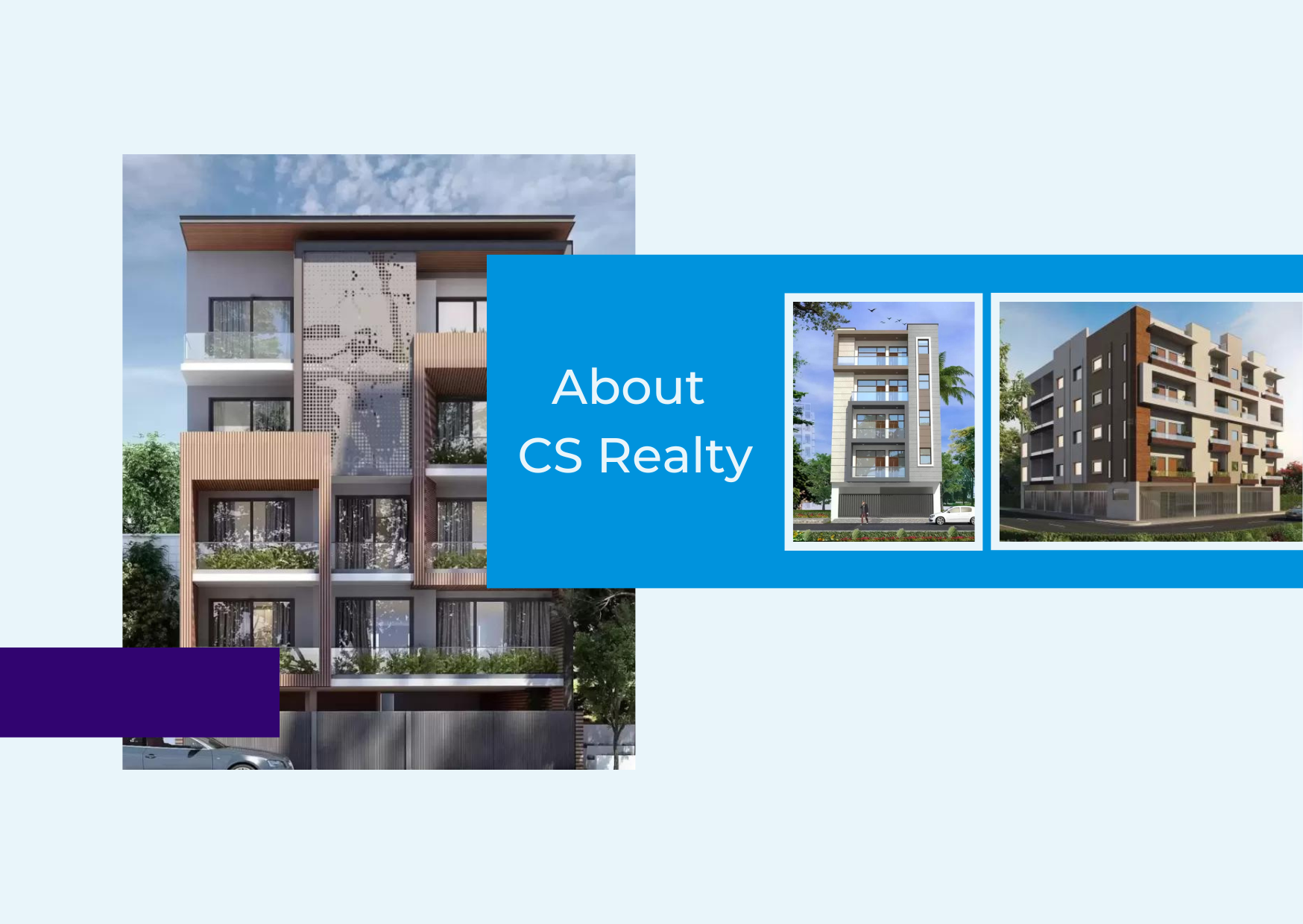 CS Realty is one of North India's top real estate developers, which has been in the industry since 2014. CS Realty is known for providing beautifully crafted affordable and sustainable smart homes in the lavish neighborhood of South Delhi (Chattarpur, Mandi) and Gurugram. From a beneficial financial strategy for easy payment, accessibility, and in-house maintenance assistance to exquisite design, CS Realty has a plethora of amenities that fall under smart and affordable luxury apartments.
CS Realty is committed to providing an "above and beyond" level of service to ensure safety, security, comfort, and a better lifestyle for its customers. Some of its well-known projects include Amber - an ultra-luxurious 3BHK in Chattarpur, Roseatte -luxurious low-rise floors in sec 63, Gurugram, and Flamingo located in sec-67, Gurugram.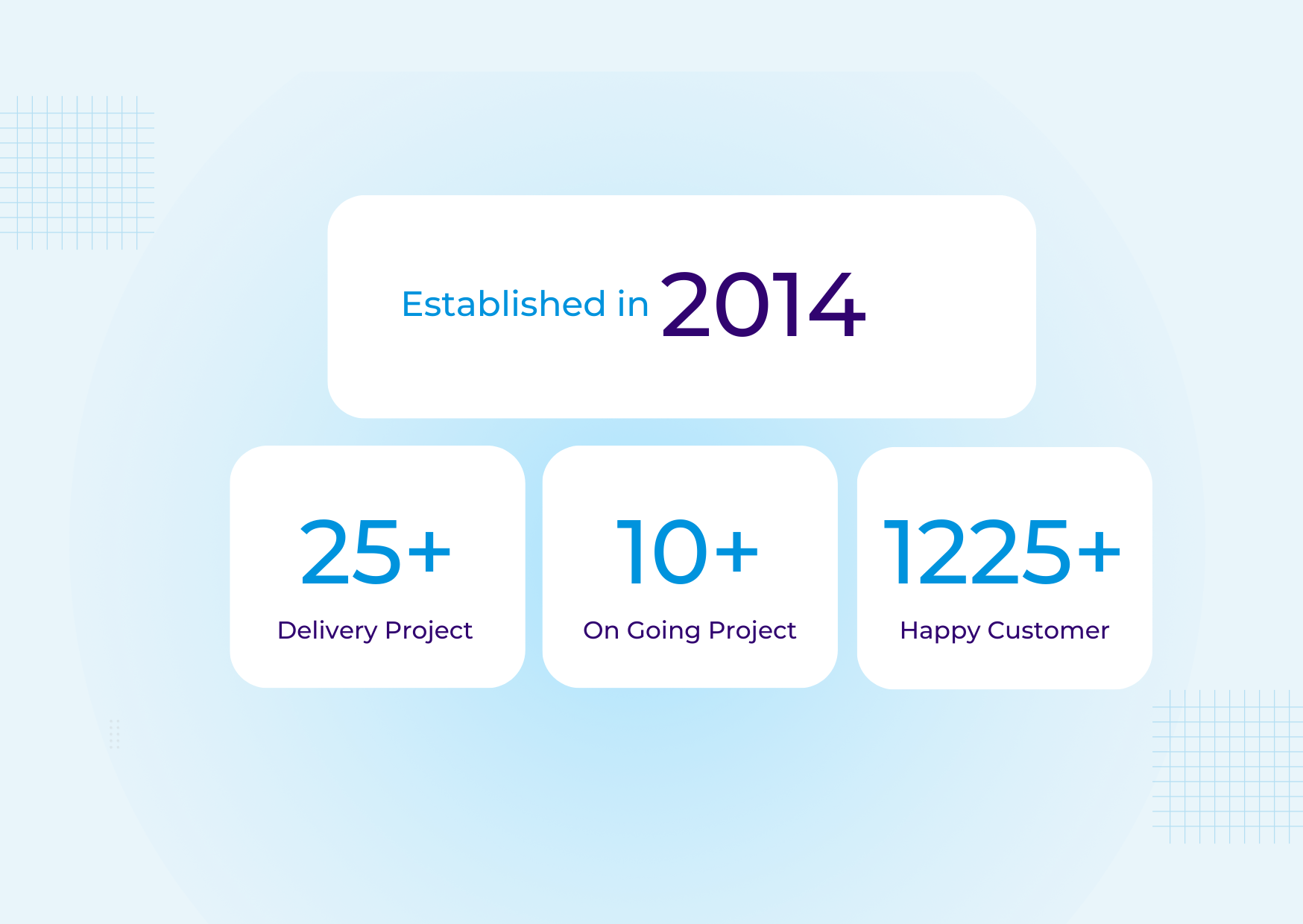 Challenges Faced by CS Realty
Before implementing Corefactors AI CRM, CS Realty encountered several obstacles that hindered their ability to effectively manage leads and monitor their on-field sales team. They lacked a streamlined lead management system, leading to missed opportunities and inefficient sales processes. Additionally, the absence of a mobile app made it difficult for their sales team to access crucial information and update records while on the go. These challenges were hampering CS Realty's growth potential and hindering its ability to provide excellent customer service.
Finding the Right Solution: Corefactors RevOps enabled AI CRM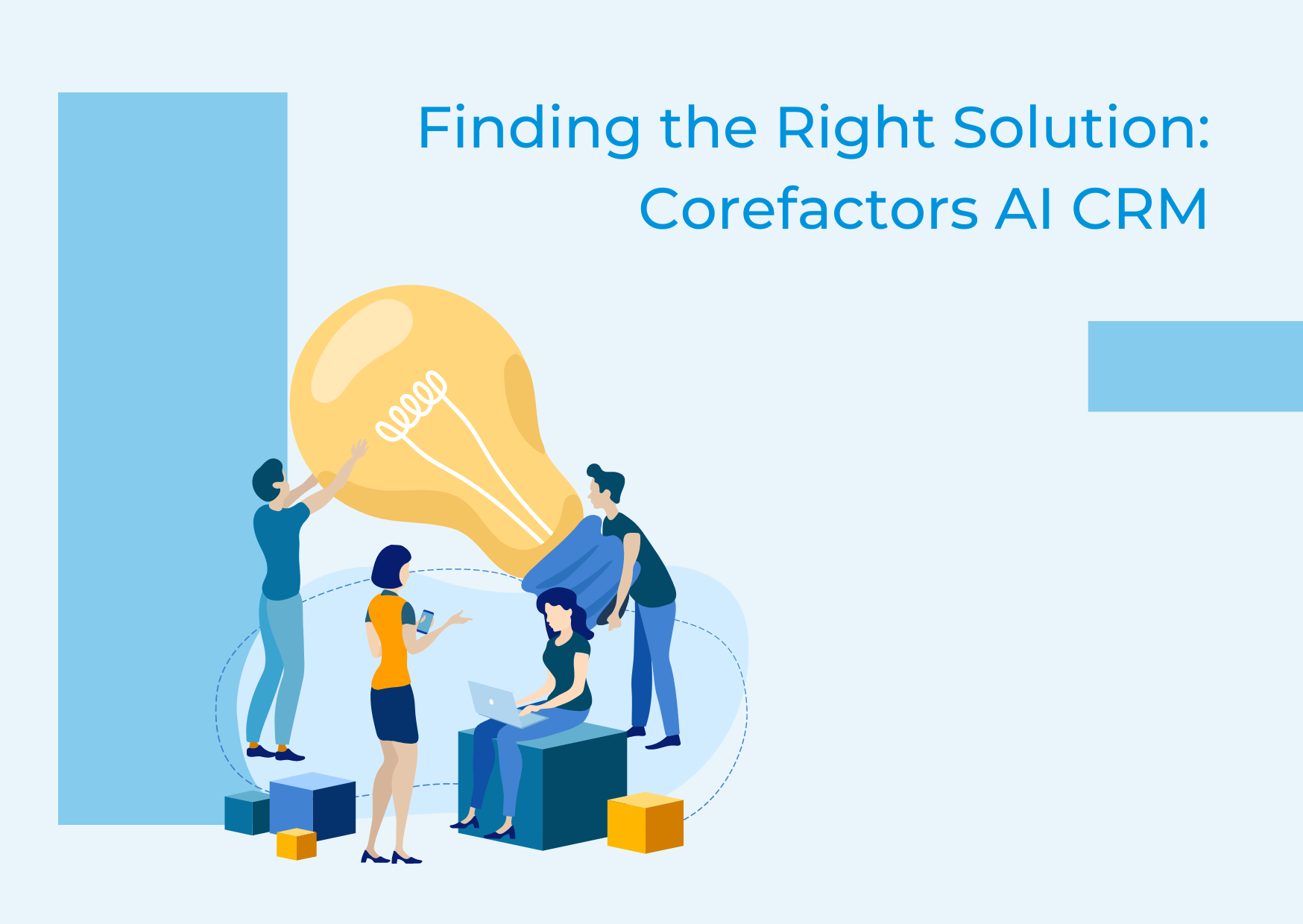 Recognizing the need for a comprehensive CRM solution that would address their pain points, CS Realty embarked on a search for the ideal partner. After careful evaluation of multiple Lead Management Software providers, they selected Corefactors AI CRM as their preferred solution due to its robust features, user-friendly interface, affordability, and most importantly the ability to customize the solution based on their business process without any additional charges for the same.
Implementation and Onboarding Process
Another important factor that motivated CS Realty to go ahead with Corefactors AI CRM, was, the superfast implementation provided by Corefactor. As soon as they completed the Free trial, they went for implementation and parallelly requested certain changes to the system to meet their business requirements and workflows, which Corefactors was able to implement in a week or two, way faster than any other software provider in the market. The implementation and onboarding process of Corefactors AI CRM at CS Realty was smooth and efficient. The Corefactors team worked closely with CS Realty's internal departments to ensure seamless integration with their existing systems and processes.
Streamlining Lead Management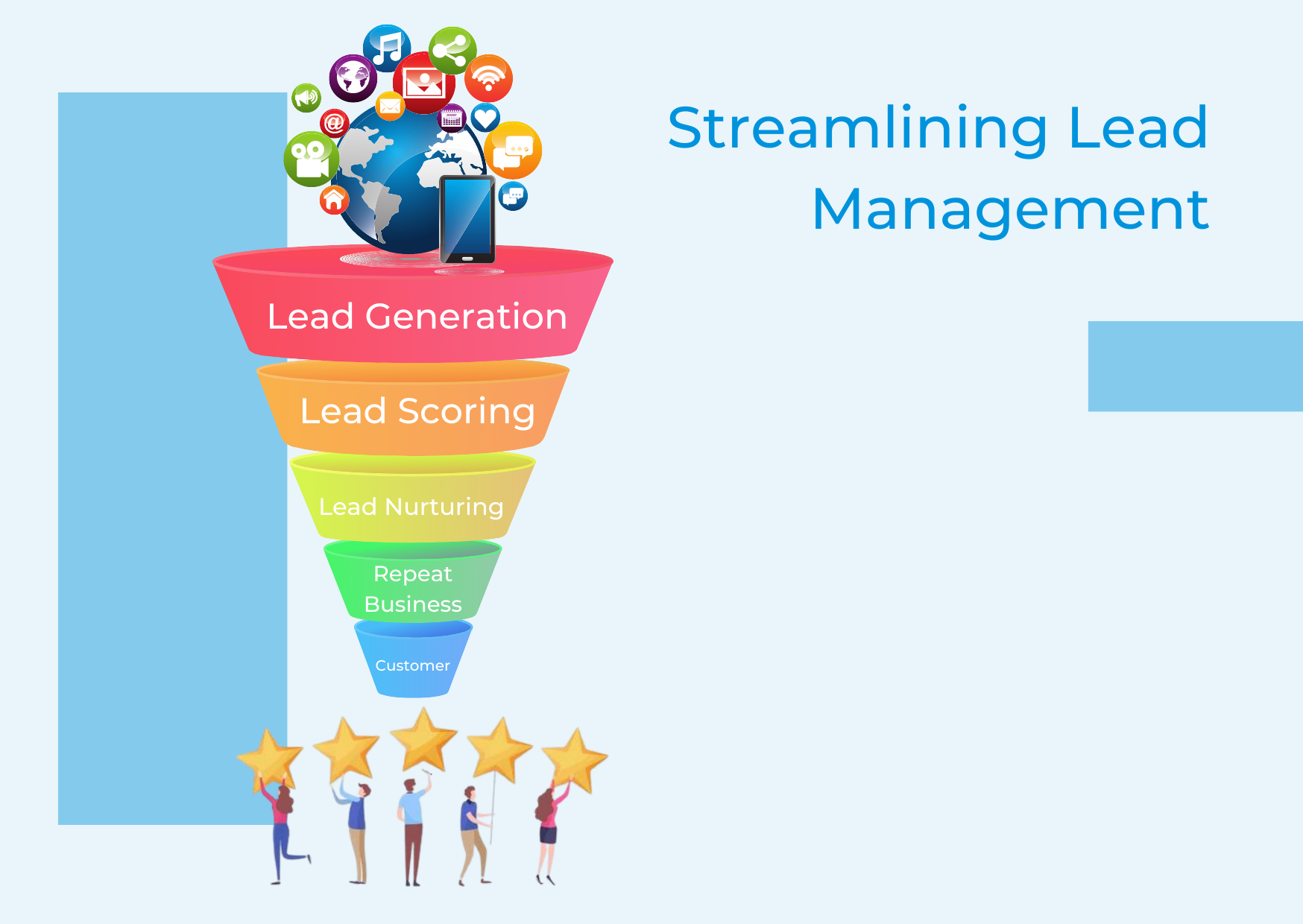 With Corefactors AI CRM in place, CS Realty gained the ability to streamline its lead management processes. The CRM's robust lead capturing and tracking capabilities enabled CS Realty to capture leads from various sources, including their website, social media platforms, and offline events. The platform automatically assigned leads to the appropriate sales representatives based on predefined criteria, ensuring prompt follow-up and reducing the chances of leads falling through the cracks. CS Realty's sales team could now easily access lead information, track interactions, and prioritize their efforts, resulting in a significant increase in lead conversion rates. On average, CS Realty was able to increase the conversion rate by 30-35% using Corefactors AI CRM.
Mobile App for On-field Sales Team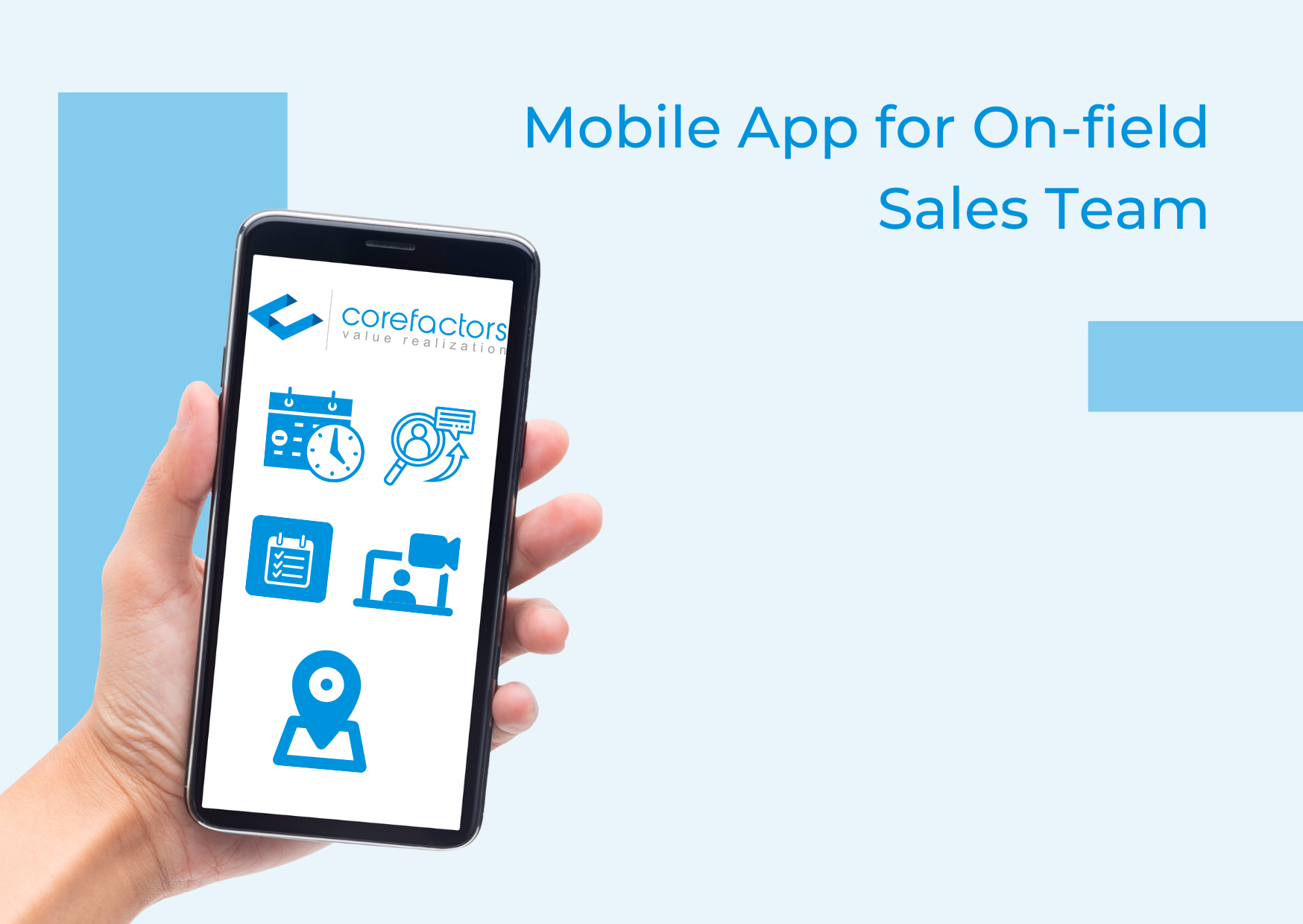 One of the key features that set Corefactors AI CRM apart was its mobile app, which provided CS Realty's on-field sales team with real-time access to critical information and tools. The mobile app allowed the sales team to access leads, update records, schedule appointments, and generate reports on the go, empowering them to be more productive and responsive to customer needs. This increased mobility and flexibility resulted in a more efficient sales process, allowing CS Realty to deliver exceptional customer experiences and close deals faster.
Enhanced Collaboration and Communication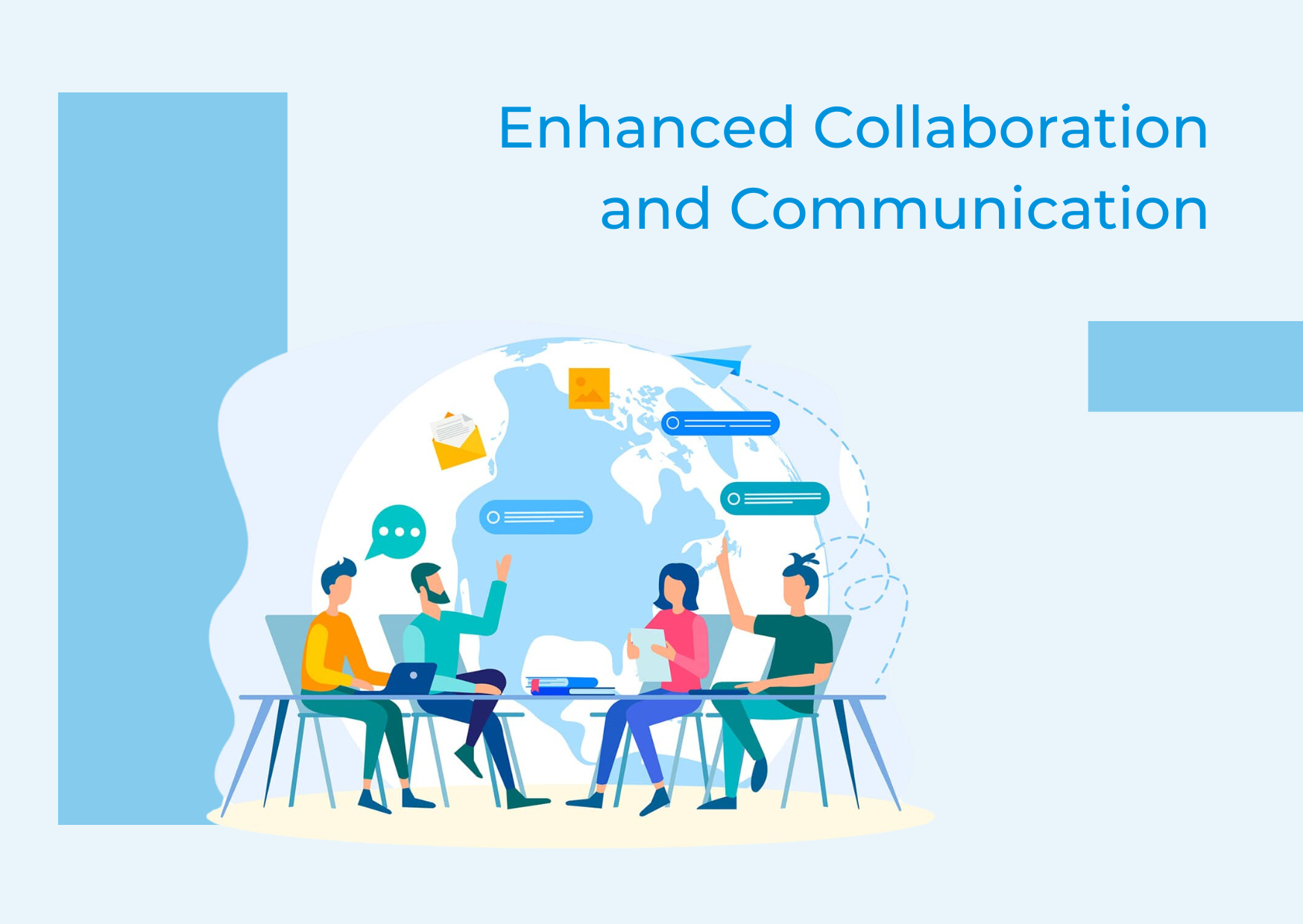 Corefactors AI CRM played a pivotal role in fostering collaboration and communication within CS Realty's sales team. The platform provided a centralized repository for all customer data, allowing sales representatives to easily share information, collaborate on deals, and provide a unified customer experience. Real-time notifications and reminders ensured that no important task or follow-up was missed, enabling CS Realty to stay on top of its sales activities and provide timely responses to customer inquiries.
Insights and Analytics for Informed Decision-making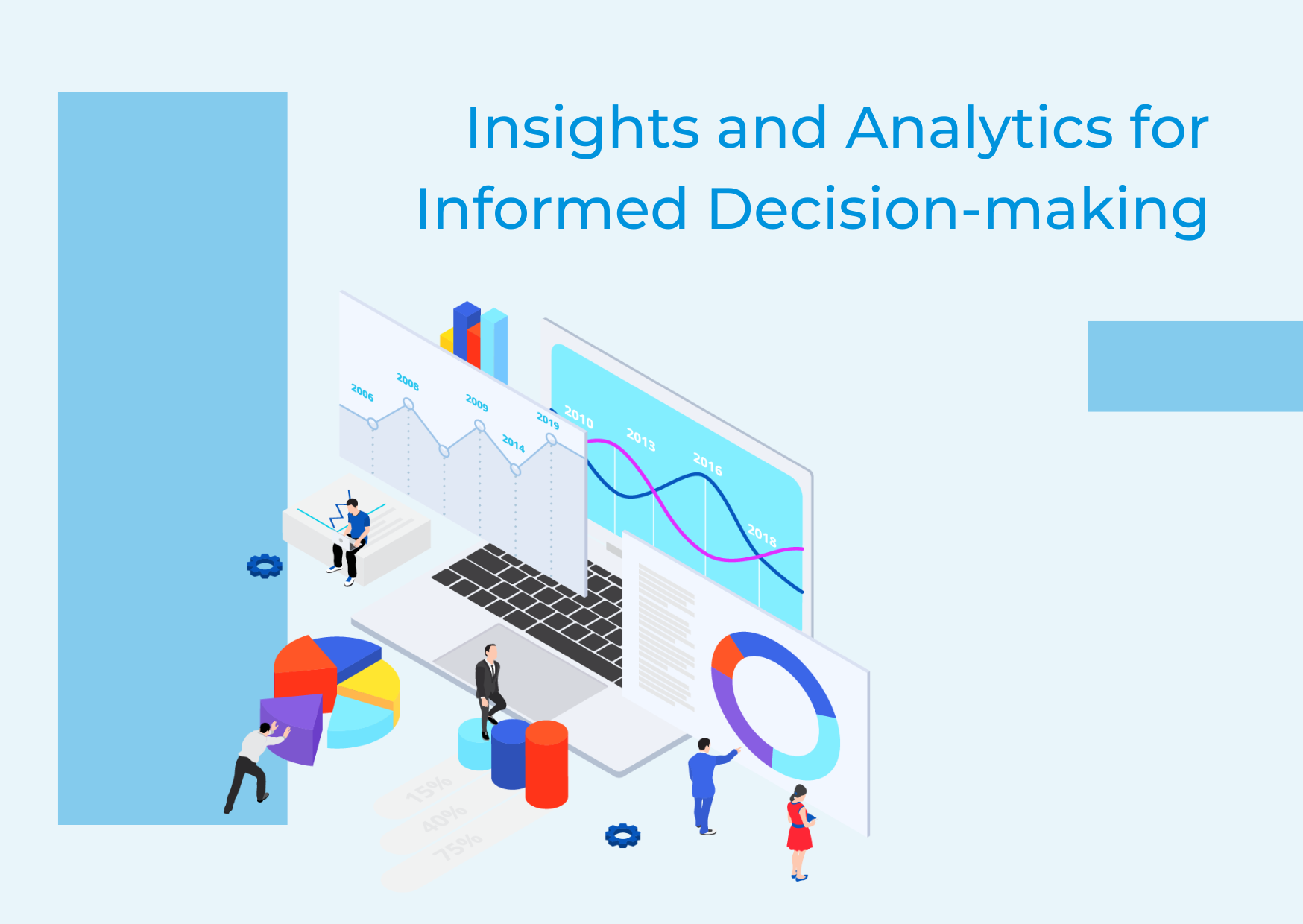 By leveraging Corefactors AI CRM's powerful reporting and analytics capabilities, CS Realty gained valuable insights into its sales performance, lead conversion rates, and overall business metrics. The CRM platform provided comprehensive dashboards and reports that visualized data, enabling CS Realty's management team to make data-driven decisions and identify areas for improvement. They could analyze the effectiveness of marketing campaigns, track sales team performance, and identify trends and patterns in customer behavior. These insights empowered CS Realty to optimize its strategies, refine its processes, and drive further growth.
Business Impact and Achievements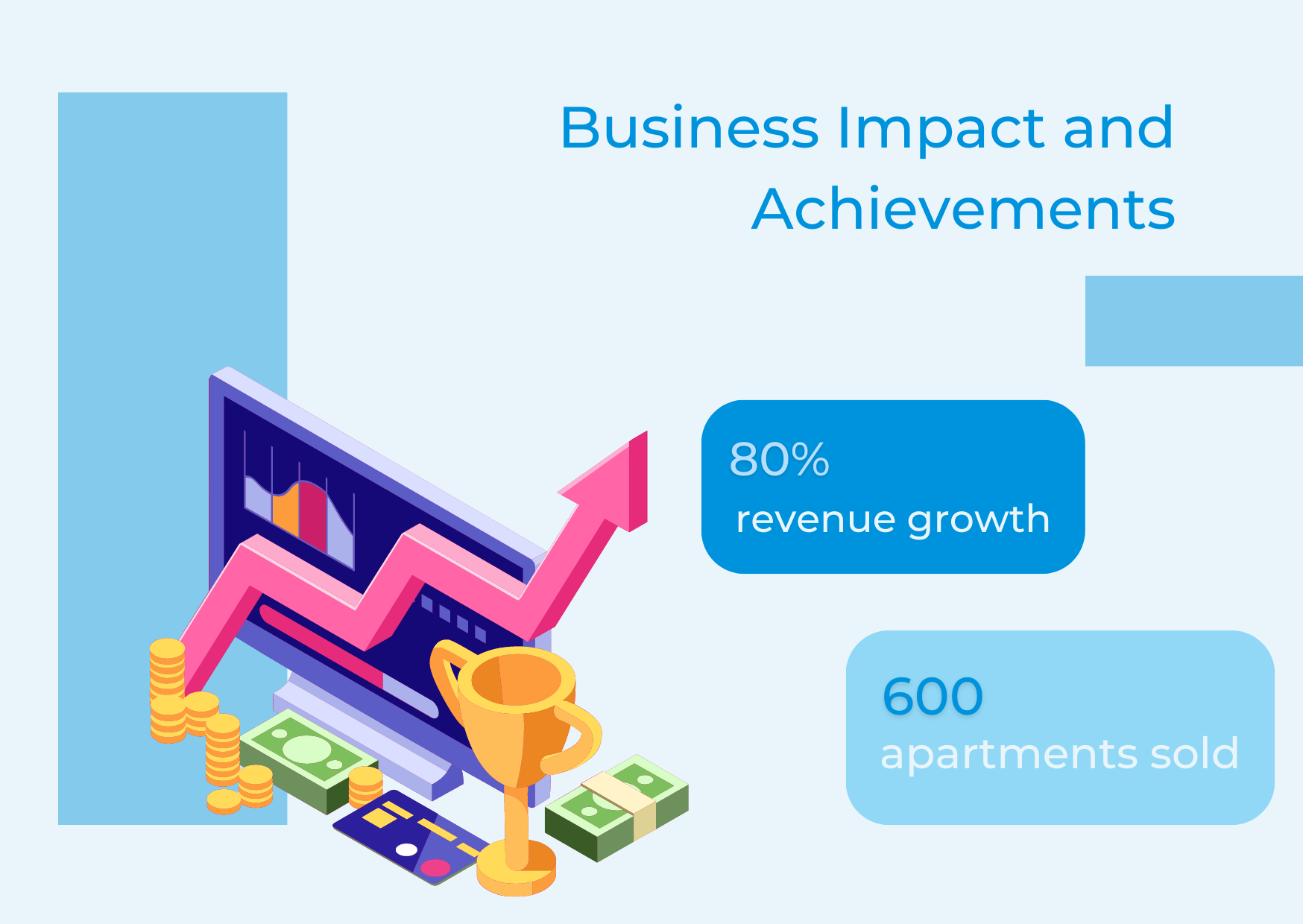 With Corefactors AI CRM as their trusted CRM solution, CS Realty achieved remarkable milestones and experienced significant business growth. Over the course of three and a half years, they achieved a remarkable growth rate of 80% in revenue. They successfully sold over 600 apartments, averaging more than 40 apartments sold per quarter. This exponential growth can be attributed to the streamlined lead management processes, enhanced collaboration, improved customer service, and data-driven decision-making facilitated by Corefactors AI CRM.
CS Realty's reputation in the real estate industry also soared, as it became known for its exceptional customer experiences, efficient sales processes, and personalized services. The implementation of Corefactors AI CRM enabled them to differentiate themselves from competitors and solidify their position as trusted and reliable real estate developers.
Final Word
CS Realty's success story serves as a testament to the transformative power of Corefactors AI CRM in the real estate industry. By addressing their challenges in lead management and on-field sales team monitoring, the CRM platform empowered CS Realty to achieve unprecedented growth and establish itself as a leader in the market. With streamlined processes, enhanced collaboration, and improved customer service, CS Realty leveraged Corefactors AI CRM to provide exceptional experiences to their customers and drive business success. As their trusted CRM partner, Corefactors continues to support CS Realty's growth journey and ensures its ongoing success in the dynamic real estate industry.