Navigate: Marketing -> SMS + -> Complete the process up till tracking Option. 
You need to follow the first 5 steps of a SMS Campaign as shown in the below image.

For Personalized header, you need to select with header option, and select one of the option from the Dropdown available. For Personalize the Name, select the <Name> fall back.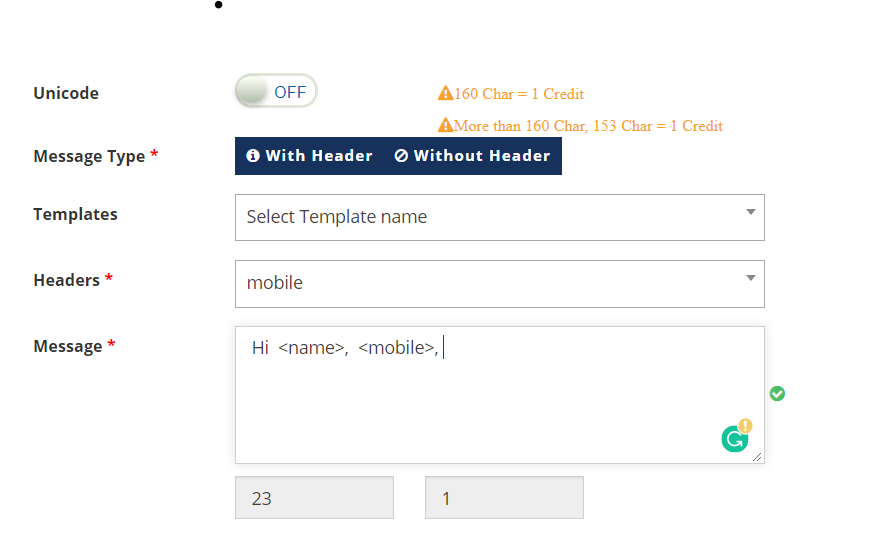 Once the message is ready, complete the process and trigger the campaign
Please Note: 
1. To trigger the Personalized Message, You need to upload the List in the List Management. Refer here for Uploading List. 
2. In contacts, you need to select the File Upload Option and select the List from the Drop Down.
Explanation Video