SMS marketing is becoming increasingly popular with businesses of all sizes because it is fast, cost-effective, and personal.
When you send an SMS, it delivers a message straight to your customer's pocket. It is easy, convenient to use, and most engaging when it comes to interacting with customers since smartphones are omnipresent.
And not just smartphones, even the simplest mobile phone supports SMS technology. Keep reading to understand everything about SMS marketing and how it can help enhance your digital marketing strategy.
What is SMS Marketing?
SMS marketing is a modern way to communicate with your customers.
It is a marketing channel, much like email marketing, where businesses can send promotional campaigns or transactional messages for marketing purposes using SMS or using text messages.
SMS marketing is popular with both customers and businesses. While customers prefer it because it is an instant, quick and convenient way that fits with their lifestyle, businesses love it because they can virtually guarantee that their messages will get read instantly.
How Does SMS Marketing Work?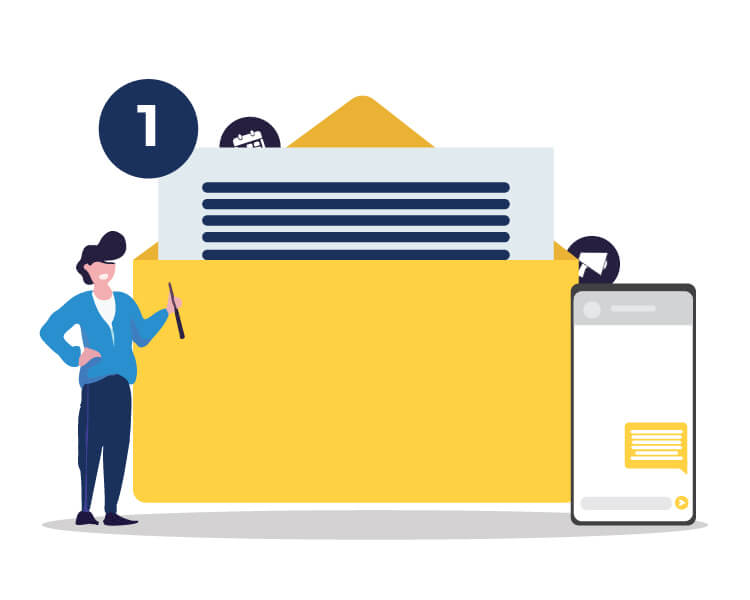 SMS marketing campaigns can be created in minutes. 90% of recipients read these text messages in less than three minutes.
Just upload your mobile database to an online or cloud-based SMS marketing platform like Teleduce by Corefactors, create your message, schedule a time, and send.
The messages you send are sent from shortcodes (typically 5-6 digits) instead of full telephone numbers. These codes can be associated with one sender or shared across multiple senders.
This is just the basics. SMS has considerably evolved beyond the 160-character limit. Today, SMS marketing services offer an opportunity for businesses to build relationships via dynamic and rich user experiences.
They come with advanced features such as the ability to insert website links, attach files, forms, interactive surveys or personalized vouchers and tickets.
What's more, you can even track and gain helpful insights from your SMS campaigns.
What is Bulk SMS All About?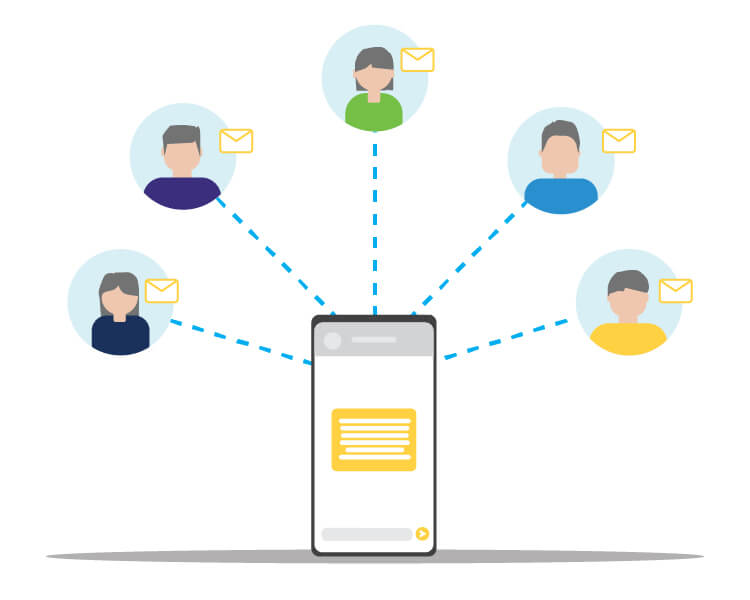 Bulk SMS marketing, also known as mobile marketing, is an effective medium used by businesses to promote their products and services using SMS technology or Short Messaging Service.
In India, Bulk SMS can be sent only by following a broad set of guidelines stipulated by network providers.
With Bulk SMS, you can run promotional campaigns, competitions, send a notification to employees, promotions, etc.
With effective Bulk SMS marketing software, you can improve public relations, enhance customer education, and generate leads in the long run.
What is SMS API Integration and How It Works?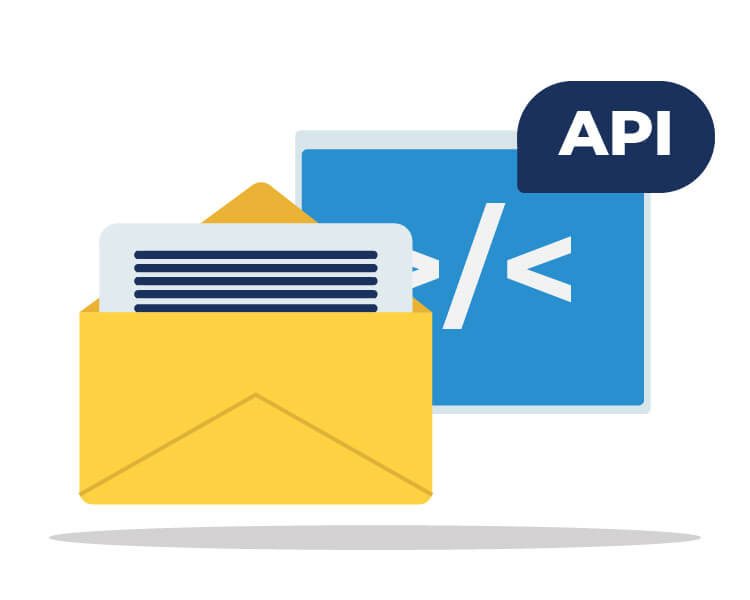 SMS API or application programming interface integrates the features of an SMS marketing platform, with your own website or your lead management system CRM software.
With Bulk SMS gateway API service, you can reach thousands of customers within a short period of time.
SMS API integration from a programmable SMS service provider like Teleduce helps you in bridging the gap between carrier networks and the wider web.
It empowers you to send promotional and transactional text messages via standard web framework logic.
While Transactional SMS are meant for updating the customers about information about products and services or about a particular transaction that they are carrying out with a company.
Promotional SMS is sent with the sole aim of promoting your brand or the products and services that your business has to offer.
Also Read: What is DLT Registration? Why It Is Required For SMS Service In India?
Transactional SMS vs Promotional SMS: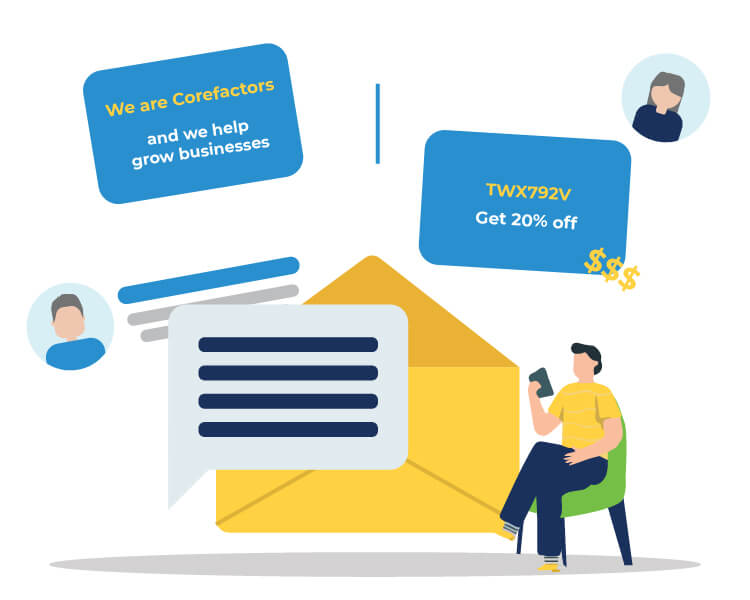 Transactional SMS is used for maintaining communication by a company with its customers.
For example, it could be used by a company to inform their clients regarding his invoice details, or it can be used to provide shipment details of the product to clients.
Transactional SMS Rules:
Transactional SMS should not be intended for marketing. They can be used to send informational messages, booking and order alerts to your registered customers.
All recipients can receive transactional SMS irrespective of their Do-Not-Disturb (DND) status. There is also no time restrictions on these SMS and their Sender ID is 6 alpha characters corresponding to your business or product name.
As for Transactional SMS charges, many reliable service providers like Corefactors offer simple flexible pay-as-you-go plans.
Transactional SMS Templates
Transactional SMS should be short, straightforward, and should be perceived as professional and trustworthy.
Here are a few example templates of Transactional SMS
Payment Reminder Template: "Dear , our records show that you still owe us %d. This needs paying immediately. Please follow the link to make the payment www.link.com"
Appointment Reminders: "Don't forget your appointment tomorrow with %s at %d. If you can't make it, reply to this text or call us on 0123 4567890."
Booking Appointments: "Thank you for making an inquiry for an appointment at %s. Please follow the link to make an appointment with us www.link.com."
Thank You Messages: "Thanks for participating in our missed call campaign about health awareness. Your enrollment id is %d."
Note: %d is used to substitute numbers and %s is used to substitute alpha-numeric strings.
Transactional vs OTP SMS
OTP SMS are technically different than transactional SMS. While transactional SMS pass on information necessary to customers, OTP SMS i.e. a numeric string of characters is used to authenticate or verify users before a transaction.
Let's have a look at how OTP SMS service works. When a user enters his username and password, a request is sent to the backend. The system matches the username and password. Once it is matched, the user receives OPT.
It could be via SMS or IVR services. The User then enters OPT and login to the website or completes a transaction.
They differ from transactional SMS because:
They are time-sensitive as they expire after a few minutes.
OTPs are a limited set of numeric characters.
OTP SMS can be sent on blocked numbers too.
It takes a fraction of a second to process an OTP.
They are backed by IVR voice calls.
As for downtimes, the best OTP SMS service provider like Corefactors has algorithms that give first preference to OTP to make sure that OTP never fails.
Promotional SMS Rules:
As per TRAI, promotional SMS can be used to send offers, discounts, or promotions to new and existing customers.
They can only be sent to opt-in numbers or non-DND numbers.
They can be sent only between 9 am and 9 pm and their Sender ID is random 6-digit assigned by the telecom operator.
As for Promotional SMS costs, a lot of companies offer different packages as per your chosen promotional SMS Gateway route.
Promotional SMS Templates: Promotional SMS should share information in a clear and concise manner, but they should also be attention grabbers and should create a sense of urgency.
Here are a few examples of marketing and promotional SMS templates:
"Hi %s, we have a great sale on at the moment, 50% off!! Get down to our store or visit us here www.link.com whilst stocks last"
Receive discounts on our lunch specials. Text "LUNCH" to 123-456-789 and get a %d discount on your next order! Your %s.
Be the first to know about discounts and offers at %s! Click here to subscribe: www.link.com
%s is offering a Buy 3 Get 1 sale this holiday season. Add to cart Now! www.link.com
Note: %d to swap numbers and %s to swap alpha-numeric strings.
Rules and Best Practices for SMS Marketing Strategy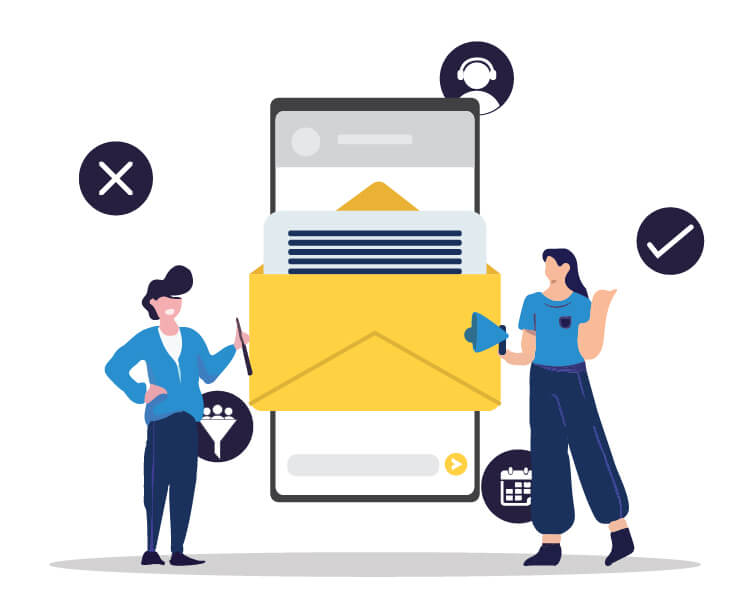 SMS marketing has a whopping 98% open rate yet marketers still struggle to take advantage of this. Why? Because they fail to follow simple rules while designing their SMS marketing campaigns.
Permissions: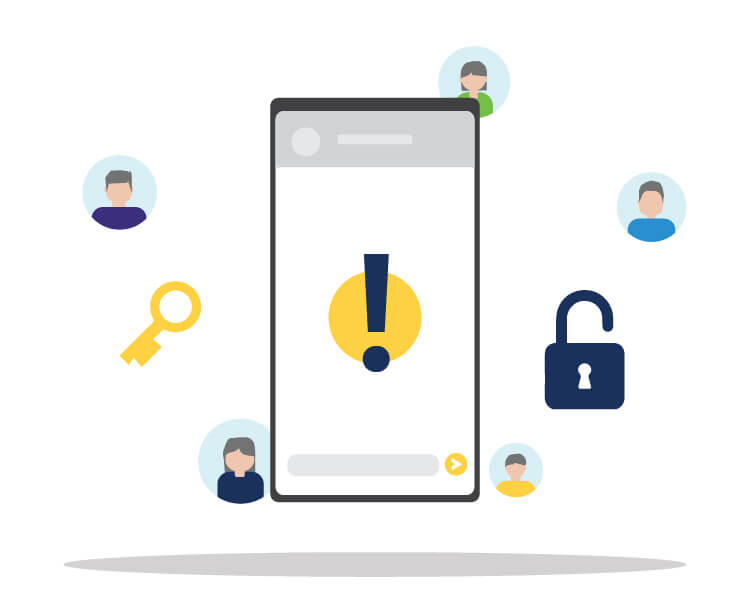 Before you start sending SMS, make sure you have proper permissions to send them to anyone in your lead management system CRM database. If you send marketing SMS without permission, you can run afoul of many laws and regulations.
A good practice is to send an introductory SMS that reminds customers how they subscribed to your service. Make sure to also provide an opt-out option to your subscribers.
Incorporate Your Brand: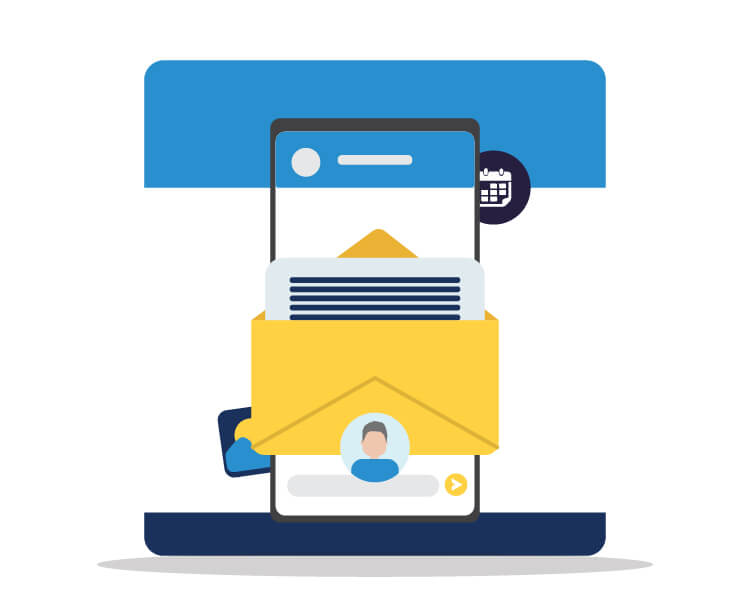 16 million text messages are sent across the globe every minute. That's a huge number and it means your customers are constantly receiving messages.
To stand out from other messages and to build brand awareness, include your logo and brand name in every message.
This will keep you on top of the mind of your customers thereby retaining customers and driving repeat sales.
Personalized SMS: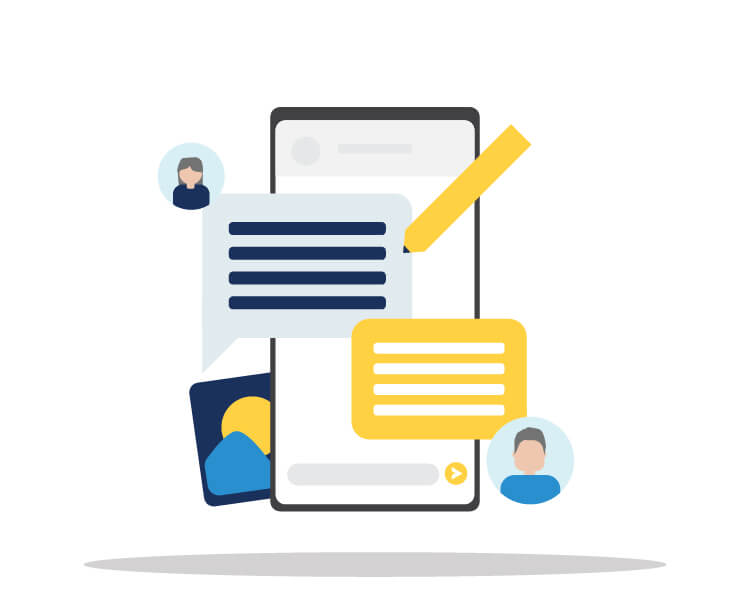 Just like a snail mail or email, a letter is most likely to be read if it is addressed to someone personally. The same rule applies to text messages too.
Your SMS should be short, clear, personal, and have an inviting feel to them. Follow compliance rules by adding your business name and an opt-out option.
Use Virtual Numbers: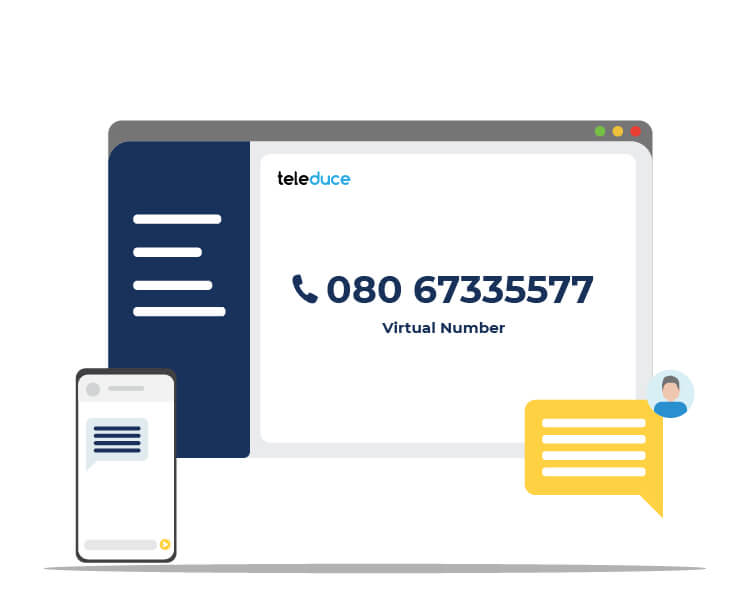 You can send SMS campaigns using a shared pool of numbers but these numbers will change every time you send a message.
This is why good practice is to use easy to remember virtual numbers which will remain the same in all your campaigns.
And if your customers choose to reach you via these numbers, they can do so easily.
To use virtual numbers effectively, check out our guide on best practices for virtual numbers: IVR best practices guide.
Master Your Tone: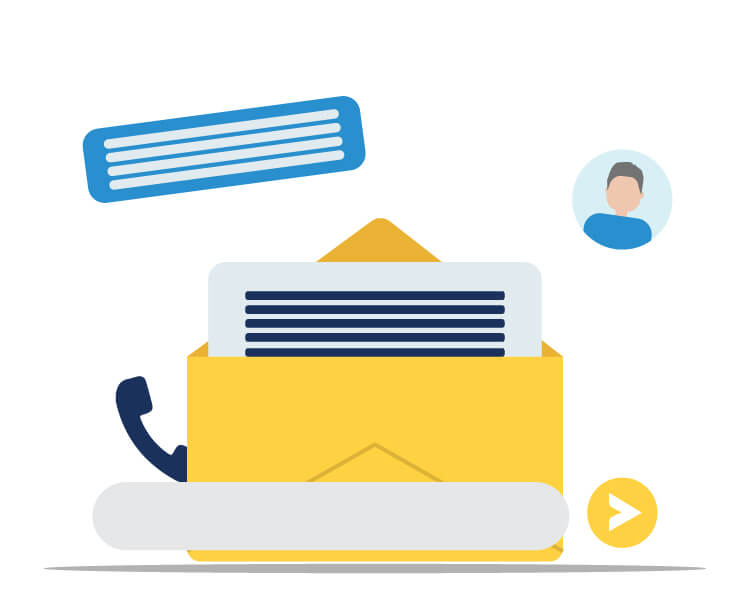 With SMS, you are limited to 160-characters. While you might be tempted to abbreviate words, but avoid them or any slang or jargon because they can be easily misinterpreted, thereby rendering your message ineffective.
To make a proper business impression, always use proper spelling and grammar. Use the correct tone and plan carefully what you want to say before you send your message.
Interactivity: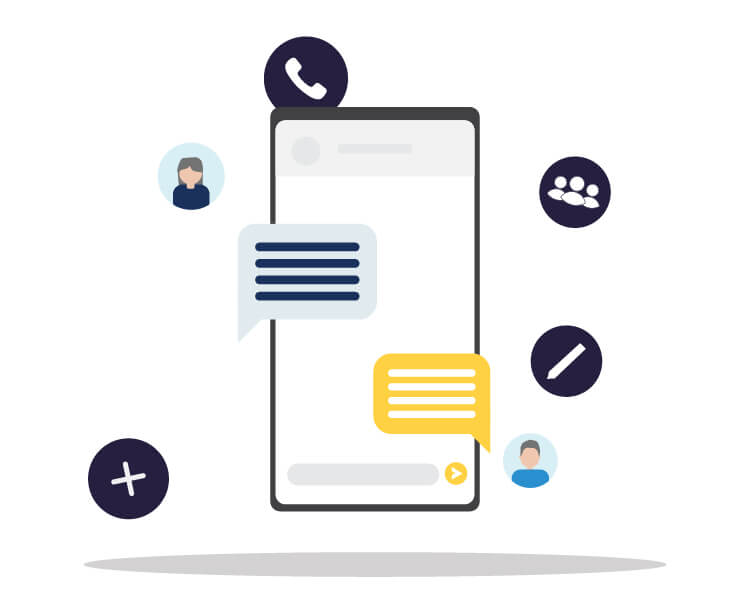 Make it clear what you want your recipients to do by using a strong call to action.
Do you want your customers to access discount coupons via a link or do you want them to sign up for something?
Always make sure it's clear to your recipients what to do and that it is easy for them to do it.
Measure Your Campaigns

: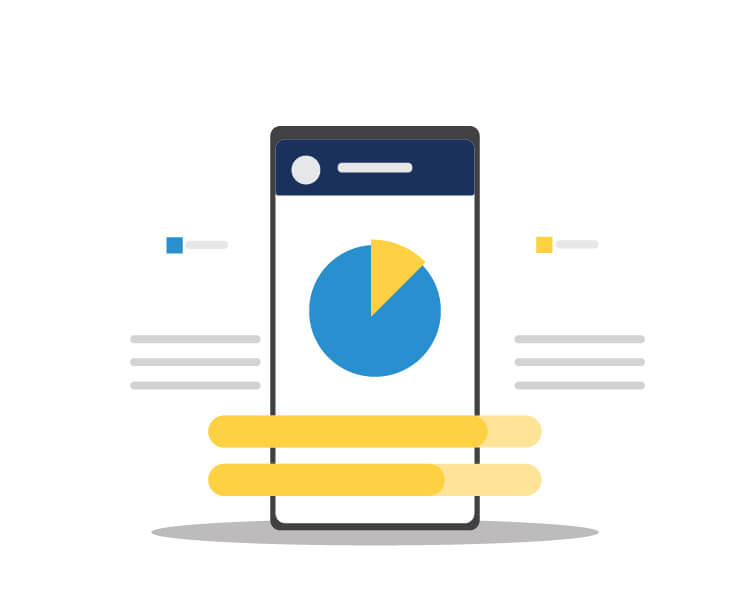 You won't know your SMS marketing strategy is working unless you measure them. So track your campaign statistics by paying special attention to opt-outs.
Listen carefully to customer feedback. Also, track your CTA links and landing page performance. Know more about landing page design principles with our free guide.
Choose Multi-Channel Marketing Tool – Teleduce
With Teleduce, as your integrated sales and marketing tool, you can send promotional and transactional SMS messages from this same platform which also offers other robust features such as your email marketing, interactive voice response, missed call solutions, etc.
An interactive dashboard where you can track engagement with SMS and email marketing campaigns side-by-side.
With Teleduce you can see how exactly you're performing across all channels.