If you are in search of an affordable voice receptionist, Interactive Voice Response (IVR) is the right option for you. If done right, implementing an IVR keeps both your business and your customers happy.
Managing a small business that requires constant call center attention needs an integrated platform to face a series of unique challenges. Customer support work requires flexibility of workflow due to an often shifting workload and the issue of high employee turnover.
These challenges are exactly why it's vital to implement an interactive voice response (IVR) solution that can help route calls effectively while tracking both caller and traffic patterns.
An effective call center has the IVR integrated with the CRM and other contact center systems. A well-tuned IVR can provide a number of benefits for your small business.
1. Track Calls With Speed & Efficiency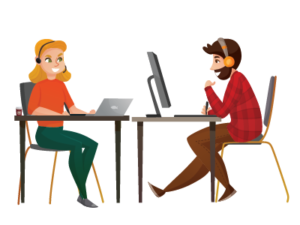 IVR quickly and efficiently directs your callers. It portrays a professional image of your business. It reduces hold time for the callers and increases the chance of first call resolution.
The automatic call distribution feature routes call to the correct department instantly. This saves your salesperson an ample amount of time and helps them focus on other tasks.
2. Optimize Identity Verification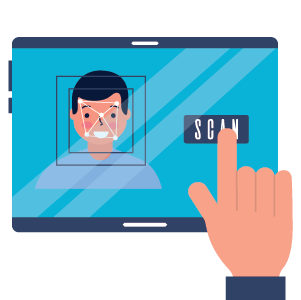 IVR systems can automate the identification process.so that the salesperson has all the information they need even before answering the call.
Customers can input their data while on hold or waiting in the ACD queue. These factors make a caller's interaction with your business pleasurable and increase customer satisfaction.
3. Prioritizing Incoming Calls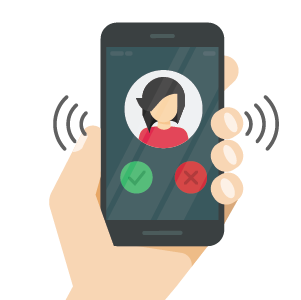 Use an IVR service provider to determine if the caller needs a trained agent with issues and route them accordingly.
No need to bounce callers from person to person due to the lack of availability of tools from the first agent. Now, never lose a valuable client due to long wait times or poor customer service.
4. Streamline The Sales Process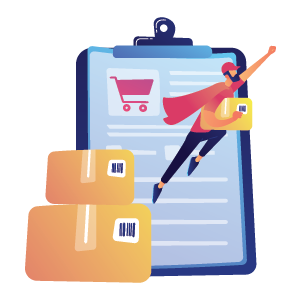 It's easier to finalize a sale during IVR. Faster orders mean greater inbound call capacity and you can process more orders every working day.
The productivity levels rise boosting your sales revenue, streamlining the sales workflow, and giving your small business the opportunity to grow.
5. Makes Your Business Look Professional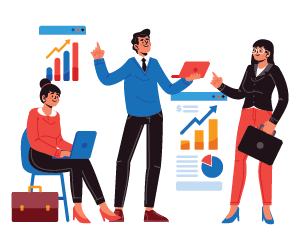 Having an IVR service gives the impression of a big business. You can map different departments from accounts to operations.
Projecting a bigger image for your business will change how the customers view your business. Customers are more likely to believe it with an IVR.

6. Location-based Routing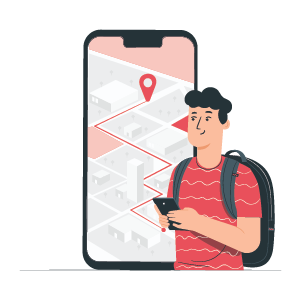 All the calls are routed based on the location of the caller. You can assign a particular call coming from a different region to a specific agent.
Your business's efficiency will increase and the customer can get satisfaction. It will save you and your customers a lot of valuable time and also leave them happy as a consequence.
7. Data-directed Routing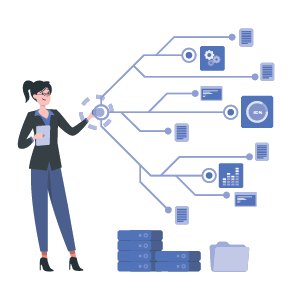 Priority-based customers are directed to a salesperson using the data.
For example, if a customer is calling for his bank account concerns and inputs his account number into the IVR system, specifying that their account had fraudulent activities recently, they are routed directly to a specialized agent.
8. Reduces Response Time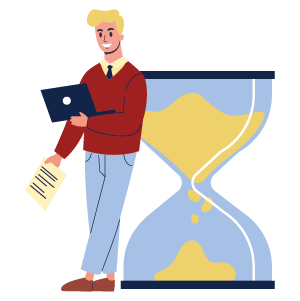 Ordered your favorite food and waited for a long time for it to deliver? Well, as a consumer, there's a strong urge to get your issues resolved for the service you requested by calling the company's helpline or customer support number.
It doesn't matter whether you're a small, medium, or enterprise-grade company, customer service is an inevitable part of any business.
An IVR service will provide your customers with support and build brand loyalty. It actually impacts the purchasing decision of the prospective customer.
9. Increases Inbound Call Capacity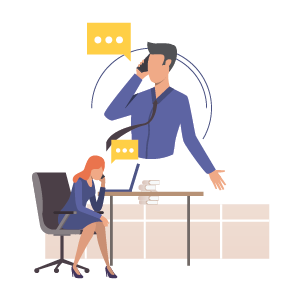 More calls can be answered simultaneously, no matter the volume if your business uses IVR to direct callers.
IVR allows your customers to self-serve. A traditional reception would make them wait while your customer support executive deals with another customer.
IVR directs your callers to another agent if one of the agents is busy taking any other calls. Higher volumes of customer calls can be transferred to the agents through the help of IVR.
10. Unlimited Customer Access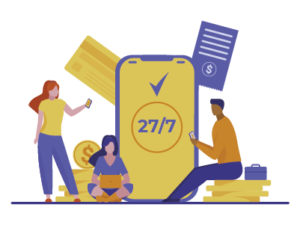 IVR provides convenience for both companies and the customers, as it performs its task 24/7 without interruption.
If a customer calls outside of the office hours you can set up pre-recorded messages for cases like that where they don't have to wait for the agent to answer their call.
To let him know that you will get in touch as soon as possible or directly to let the IVR solve the issue when possible (on occasions like calling to consult your phone bill or account balance.
11. Some People Want To Talk To A Representative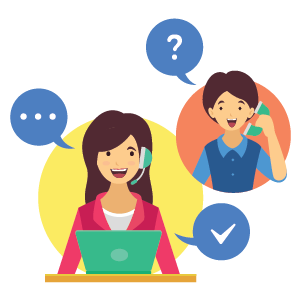 Some customers are always on the search for an agent and not that interested in an auto-generated message and self-serve.
Using IVR places callers in a queue until the specified agent or department is free.
It also gives callers the option to have their call returned rather than waiting on hold. This small convenience has a big impact.
12. Redundancy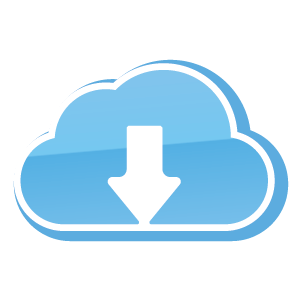 The chances of downtime are eliminated, with a cloud-based IVR solution. If the server goes down, the IVR service stays up and running, due to redundant servers and backup equipment.
IVR allows you to offer 24X7 service with a near-perfect level of uptime. From a business standpoint that's all your customers want for seamless customer experience.
13. Decreased Abandonment Rate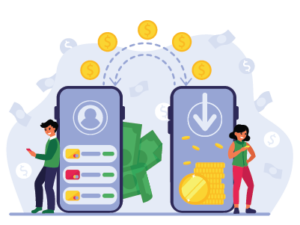 Using an advanced and integrated IVR system is a great tool for customers to complete transactions or consult information quickly.
By implementing an intuitive and robust IVR, you can prevent frustrated customers from hanging up on you and abandoning the transaction.
14. Performance Enhancing Tools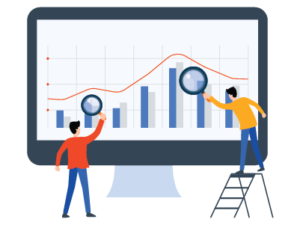 You get an analytical insight using a cloud IVR. It allows you to track customers' call volume, origin, and timeframe. This proves useful in relation to employee scheduling.
You might have noticed that some businesses see higher call volume during certain times of the day. By tracking this information, you assure bottlenecks are avoided. This helps in increasing business opportunities and decrease bad customer response.
15. Customer Satisfaction Measurement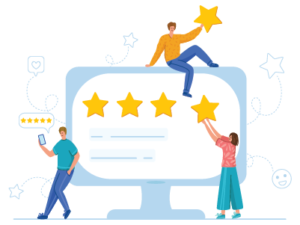 After every customer interaction, an IVR survey will help to provide accurate satisfaction scores. These scores can be reported on by an agent, which can help with training or rewards programs.
Another way to improve customer satisfaction and reduce dropped calls and hang-ups is by enriching the on-hold experience. To manage callback requests and make time announcements a virtual assistant is allotted.
An "agentless" system allows you to make special offers, send reminders and welcome messages, or complete collection calls without pulling agents away from other services.
Final Words
IVR service is essential for quick and efficient customer support. It provides a plethora of features that enhance the customer experience and brand identity.
Both businesses and customers require great success tools for great service and customer satisfaction. With an optimized IVR service provider, your business can interact seamlessly while empowering your agents to offer the best support possible.