Take business calls directly from your home and don't let this lockdown hamper your business. Track employee productivity working remotely and fight against Coronavirus.
Lockdown Crisis? Remote Work To The Rescue!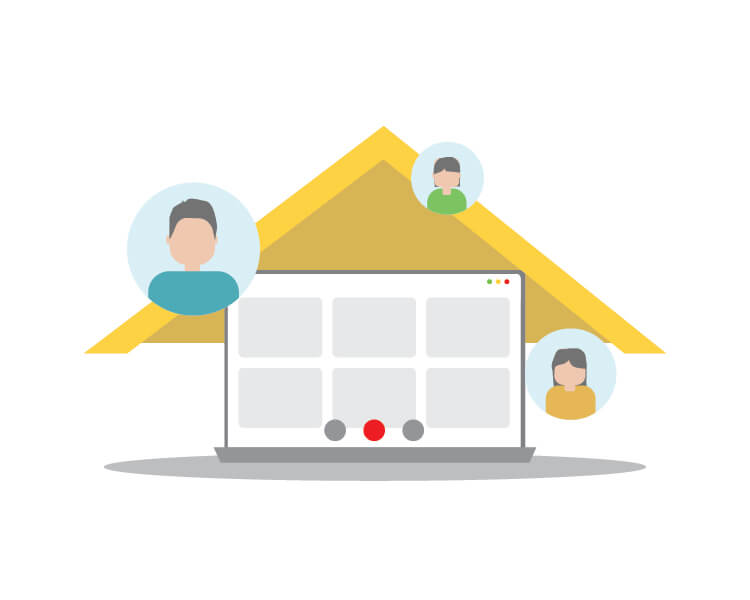 Coronavirus has turned out to be a Global pandemic without any certainty of how much longer the lockdown is going to be implemented.
It has impacted the way businesses were dealing with their customers. All the offices are working remotely and stopping the spread of the virus.
But it becomes impossible to attend business calls from a landline installed in the office. But you have to ensure safety in this situation and can't risk going to the office just to attend those calls.
The priority should be to keep ourselves and the community safe from the spread of the virus.
Social distancing is the only way to beat this pandemic. While your business is at risk if you don't attend calls, this gesture is important too.
So, what's the solution? Well, with cloud telephony, you wouldn't require your employees to stick to their office desks to communicate with your prospects.
They can track incoming and outgoing calls in quarantine mode without any hassle.
Hassle-free Migration to Cloud-based Technology​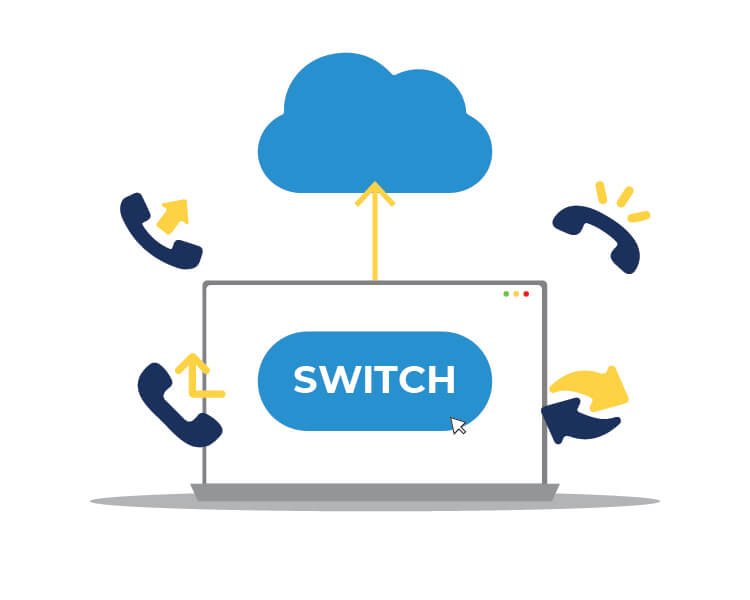 Your office landline can be easily migrated to cloud-based technology. Even if your office is using landline numbers for years, you can still migrate them to the cloud.
Because, no matter which industry your business caters to, be it hospitality, non-profit, real estate, retail, home services, etc – you need to be proactive now to ensure that your business's growth is not hampered later.
The complete process doesn't take more than a few minutes and you can start taking business calls from wherever you are working remotely.
With all the uncertainty caused by the virus and quarantine, your customers are probably as worried and lost as you are.
Reach out to them with the help of a virtual number and let them know that you are always available to answer any questions.
All your incoming calls will be routed from landlines to the cloud and you won't miss a single call ever.
Track Incoming and Outgoing Business Calls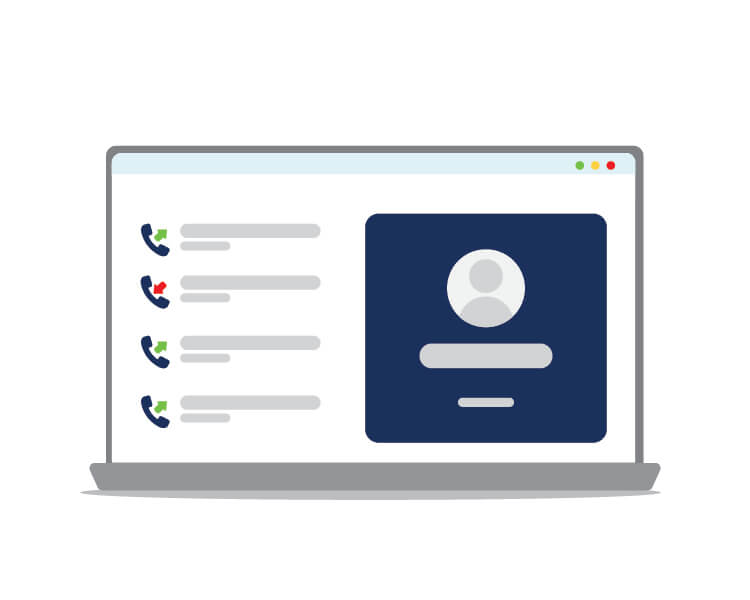 While working from home, one of the vital business attributes that need to be streamlined is customer communication.
Move your customer communication to a more advanced platform. With cloud telephony, you can track and manage all your incoming and outgoing business calls, all from the comfort of your home.
It also comes with pre-packaged deals such as real-time call tracking, call recording, and detailed call analytics that can be used to make informed business decisions.
Your virtual number will be ready in minutes with the help of cloud-based technology and it doesn't require any hardware set-up.
It can be deployed instantly with minimum investment. It will empower your staff to answer business calls remotely from any location.
Also, it substantially reduces the cost incurred by businesses in their communication system.
The best thing is you can use your mobile, tablet, PC, or any other device to attend calls on cloud phones.
You can also add as many salespersons as your company needs with just a single number, which makes it a highly scalable solution in this crisis.
Automating your calls will help your business efficiently as it continues to grow once the Coronavirus is behind.
Free Virtual Number to Fix Your Quarantined Business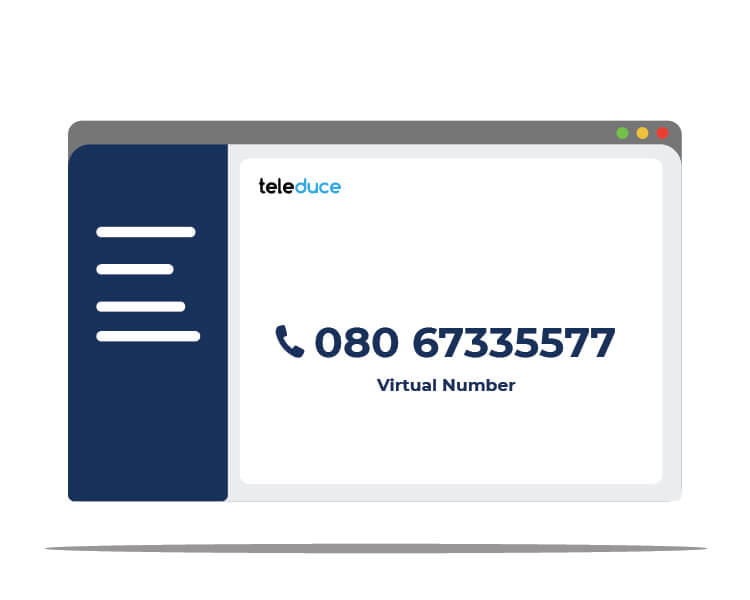 In the wake of this pandemic, we are offering a free virtual number for your office landline, for 2 months.
Now you can remotely supervise your team by checking the number of calls received, attended, missed and daily time spent on calls by your executives.
You can also hear call recordings to ensure productivity and better business decisions.
With the live call transfer facility, you can easily transfer calls to another salesperson or to another department by dialing the desired extensions.
This step improves the customer experience thereby giving your business more opportunities to scale.
Can I shift to a cloud phone system, if currently, I am using a landline?
Yes, you can shift all your landline calls to the mobile numbers of your salesperson with cloud telephony. You can shift to the cloud without any worries.
Will my current business number change if I shift to a virtual number?
You can keep the same number or get a new one, whichever you prefer.
Will I miss any calls from my landline if I shift to the cloud?
No, you will never miss any calls from your landline, since every business call will be transferred to the salesperson assigned.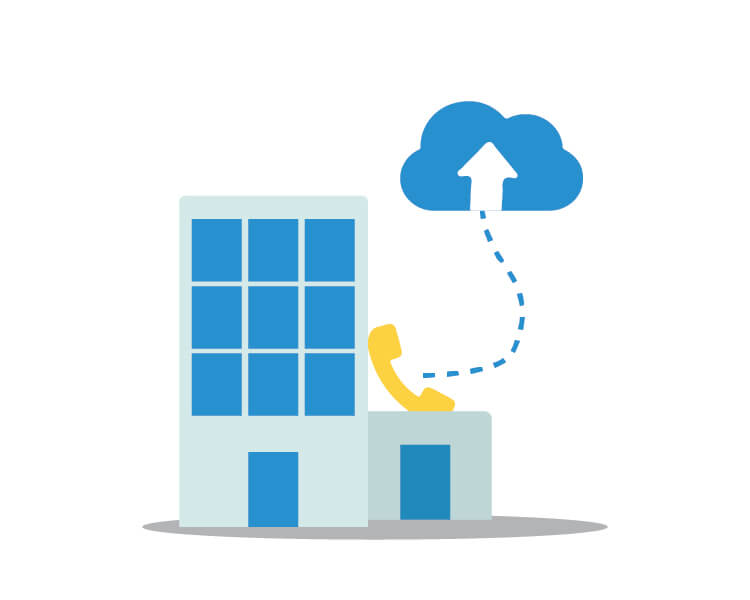 How can I monitor my support team's performance if they're working from home?
You can track all the calls in real-time. Including incoming, outgoing, and attended calls. You can hear call recordings to monitor their performances and see how much time they are spending on calls.
Where can I ask more questions?
For further questions, please contact 080-67335577