In the startup ecosystem today, everyone dreams of starting something that's profitable.
A good startup idea can't be compared to any monetary value. You need a lot of passion and a good idea to stand out. Also, a bit of funding.
The world's most successful entrepreneurs like Jack Ma, Mark Zuckerberg, Steve Jobs, Bill Gates, etc, didn't get their success overnight.
The difference between a successful entrepreneur and an unsuccessful entrepreneur is one step you take to break free from your 9-5 job.
It's going to be a long and difficult journey, but it's all worth it if you get around to like it, right?
So, let's dig into some startup ideas that have the potential to give you maximum return on investment with very nominal costs.
Inhouse Business Ideas
Coaching Classes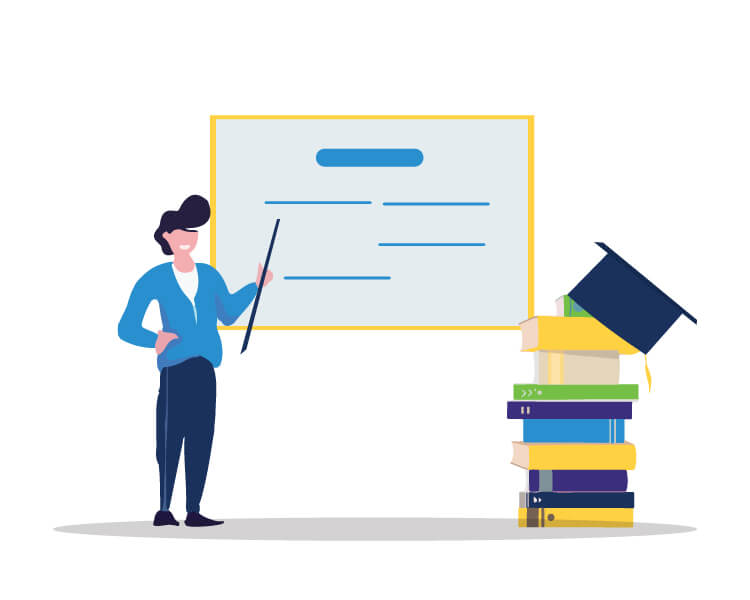 Why not utilize your skills and share knowledge, if you happen to have it? It is a lucrative business idea that can give you a good monthly income.
It has a zero starting cost requirement, as you can take classes at home. That'll cut out on rent and travel expenses.
You just need to invest in buying a whiteboard and markers.
You can advertise it on your social media or can go the old-school way of promoting through banners and flyers.
Learn more about how educational institutions are getting more enrolments.
Handmade Soaps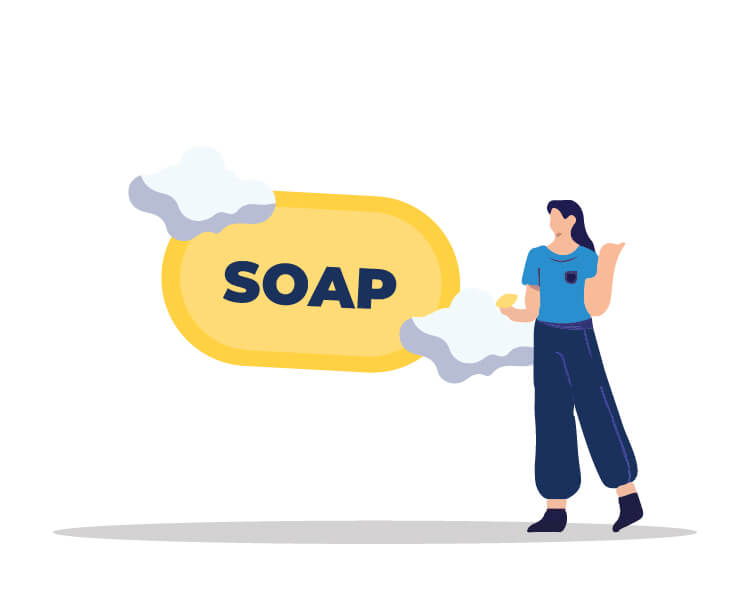 It's a home-based low investment business, but it can be huge if you do it correctly.
People are all up for organic skincare and bath essentials nowadays and that'll help you to promote your organic handmade soaps.
Market it on multiple social media platforms, make videos of making it for authenticity, give customer feedback on your website.
You need a creative website and good ratings and reviews for your products to sell faster and generate more revenue.
Travel Agency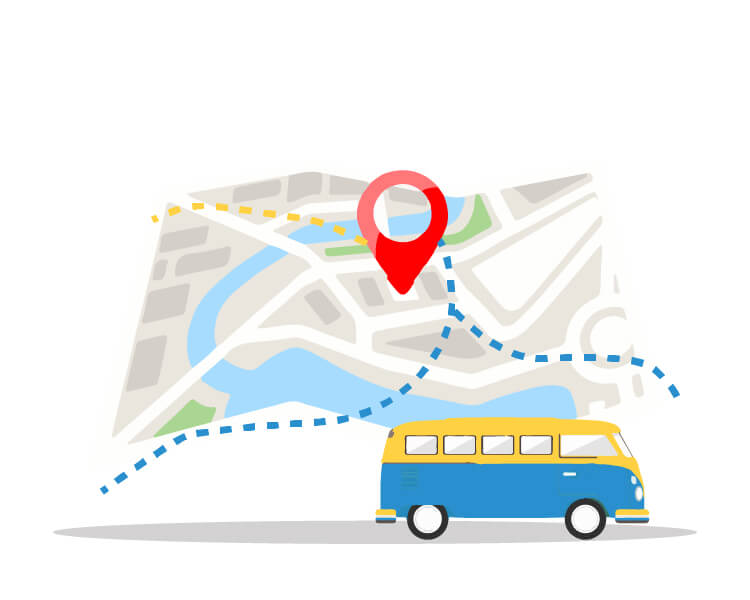 A low investment business with high ROI. The travel industry in India has witnessed a steep growth in the past decade.
People travel the world for different reasons. It's a perfect time for aspiring travel entrepreneurs.
The travel industry is an evergreen industry and can be benefitted from any time of the year.
You can tie up with a host agency and they will help you get the IATA number faster.
Also, they will perform all the backend functions for you. You will be receiving a commission for the customers.
Small Business Ideas
Event Organizing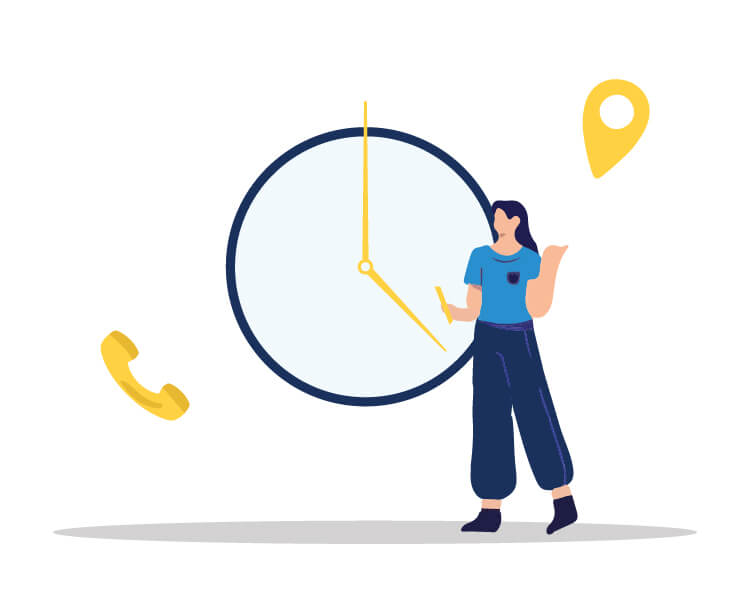 If you love parties, this one's especially for you. Event organizers hardly spend any time in office.
But your communication skills must be excellent to start a business like this one.
Your work would include checking out hundreds of venues, meeting sponsors, scheduling activities, and being on the go 24X7.
With a good online marketing strategy, you can soar high in this business.
Also, it is important to keep track of your leads as you organize your event.
Sending them a follow-up will help you to arrange a lot of customers.
A lead management system would come in handy in a situation like this where you have to manage a lot of prospects.
Listing And Directory Business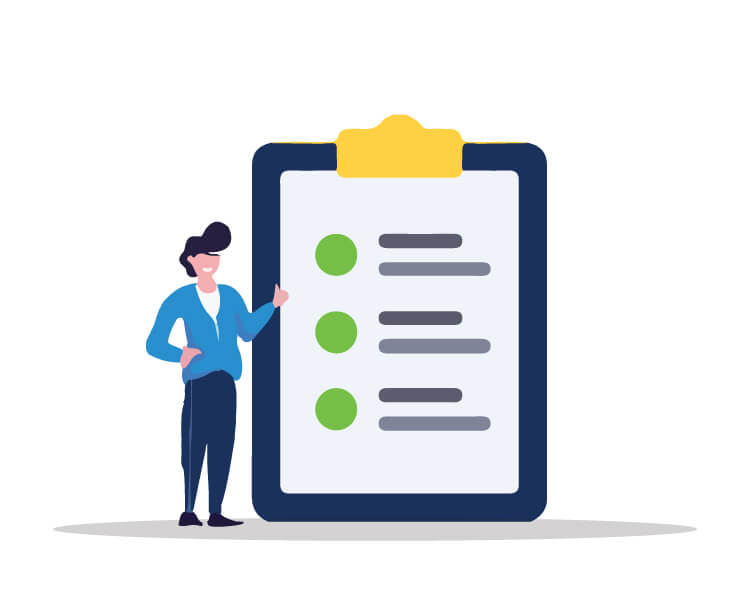 Why not offer a directory service that provides a local SEO boost by completing business listings in all applicable directories?
Start your own directory website and charge businesses for a listing in your directory.
Manage and update the local listings and SEO.
It's a great way to earn sustained income as you can charge annually for maintaining your client's listings.
You would need great research skills, so that you can search all local listing options such as Google places, yellow pages, local directories, etc.
You would also require a CRM tool to manage your clients' information once you get started.
It would help you to track business communications and automate your sales and marketing workflow effectively.
Real Estate Agent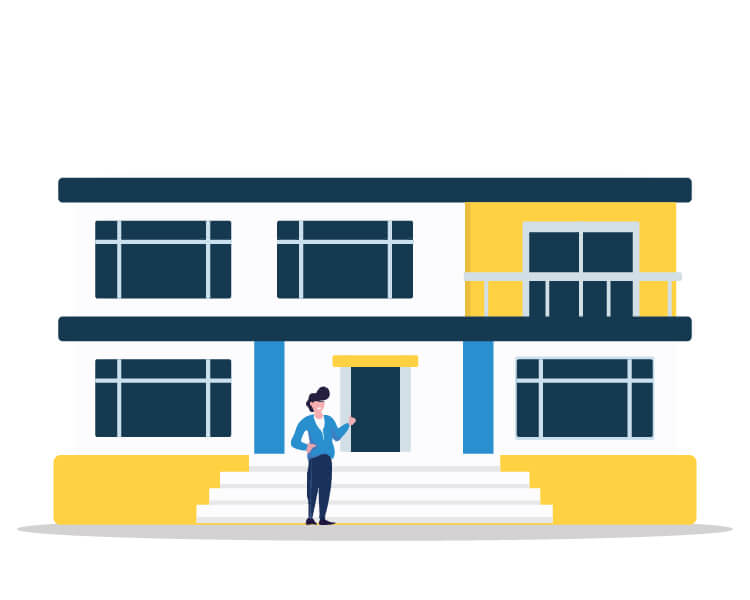 Being a real estate agent can be highly profitable. You just need to have good communication and networking skills.
It can be easily opened with a budget of Rs. 10000.
Your work would involve finding people the right property to rent or sell. You can get a huge commission on every transaction.
Also Read: 9 Proven Ways To Find Qualified Buyers for Real Estate in 2021
Customized Jewellery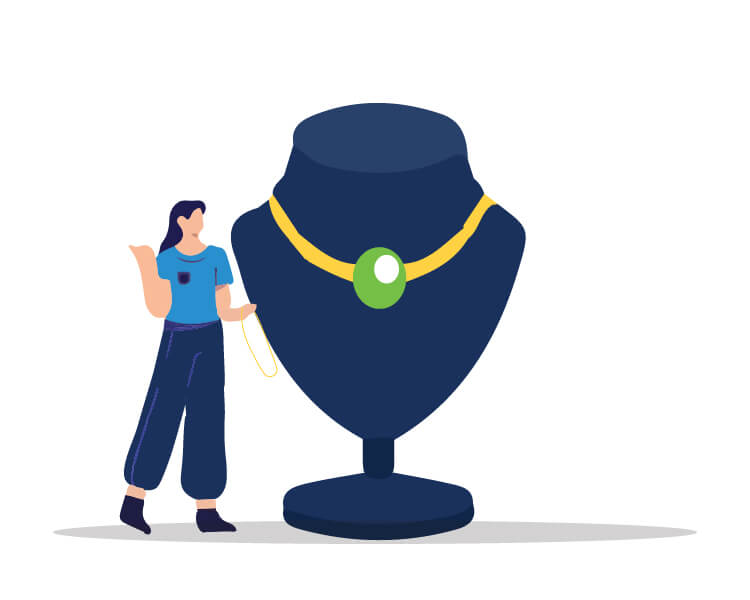 If you have seen those ads on Instagram and Facebook with random names engraved in a customized gold-plated or silver-plated jewelry, you know what I am talking about.
You should be prepared to get into well-placed bargaining deals with the manufacturers.
Offering them a good cut from your sales would be a good idea to get started. Then you can start selling them in the eCommerce platform.
Photography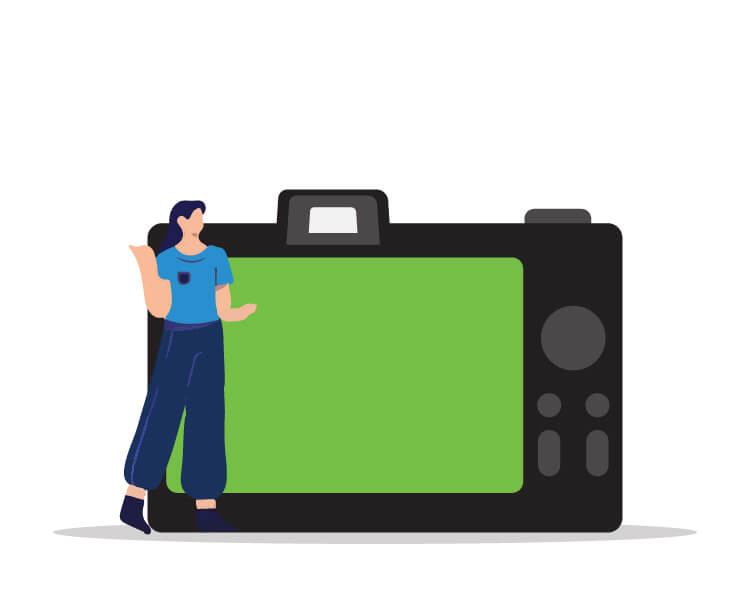 If you have a creative eye and look for capturing the moment, this one's perfect for you.
A photographer is always in demand in personal as well as professional criteria.
Take your time to build your profile online and in different freelance sites so that you can get leads.
You can also tie-up with a professional photography organization to get started instantly.
Whether there's a corporate event, wedding ceremony, book promotion, or exhibitions, a photographer is a basic necessity for promotion purposes.
Food Truck Business
Food as a commodity will always do wonders even in a competitive market.
Opening a food joint in a movable vehicle is becoming increasingly popular due to high demand and lack of time.
If you happen to own a four-wheeler or a van, you can customize it and revamp it as a beautiful food truck.
Even if you don't own any, you can always invest in it through EMI options as low as Rs. 10000.
Wedding Consultants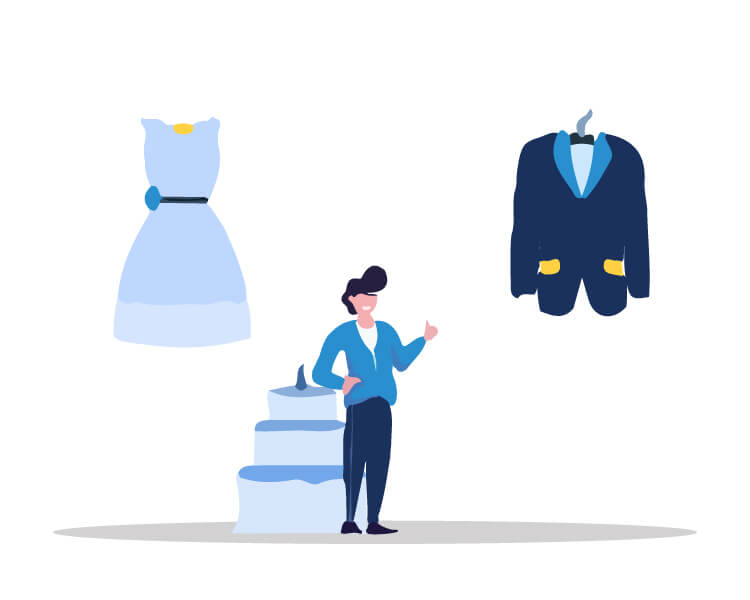 This is why in India, you can make a business out of anything. The "big fat Indian wedding" sure gives you an opportunity to build your own startup.
Weddings are taken very seriously in our diversified culture.
The most crucial investment you need to make is to launch a website for it and maintain it properly.
The best way to reach out to your potential customers is online. After you acquire some leads you can proceed with the consultation.
Cafe
Tea in India is considered a necessity. "Chai Sutta" is an emotion for a lot of people.
Therefore, a business like this would never incur a loss. It will always do well in a competitive market.
You just need to invest money in renting a space for it and go crazy with the decorations as you like.
Make it a continental type of place, or a comic book theme tea joint, anything you want or you think your target market would like.
For quick success, your shop should be near a college or IT hub.
Translation Services
As the world is becoming more digital, the rise of global business is at an all-time high.
But oftentimes, it's difficult to be in a meeting where everyone would be understanding other country's languages. Therefore, a translator is a necessity.
And, guess what, an average translator gets an annual salary of Rs 400,000, and then there's a bonus, commission, and other profits too.
Translators are in high demand, and all you need to do is invest in a foreign language class to become fluent in it.
Mobile Repair & Recharging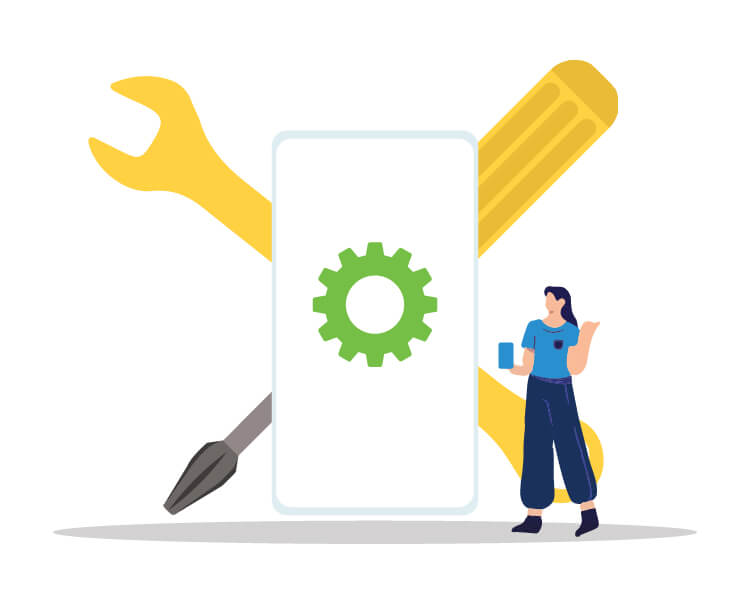 It is next in line with low-cost business ideas. If you have a knack for repairing broken mobile phones and can do basic recharges, this is going to be a perfect low investment startup for you.
You can start by renting a space in a small local shop. You also need to tie up with network providers and analyze their commission rates.
You can definitely start this as low as Rs. 10000.
Online Business Ideas
Blogging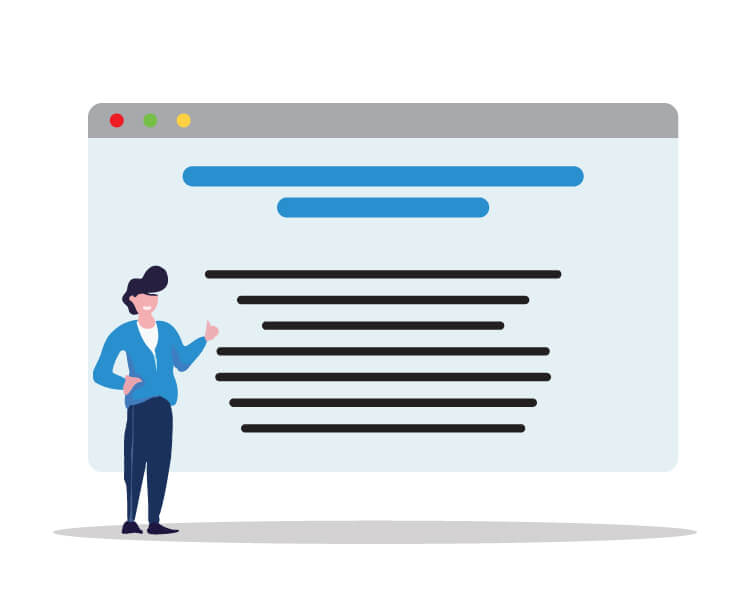 Blogging can be extremely profitable and is a low-cost business to start. One of the most beneficial things in it is it taps into the digital age.
Companies are in search of talented and professional bloggers who can help them to create web-based content for their platform.
It has evolved to become the backbone for successful businesses and startups.
Bloggers are considered as content creators and influencers. That is a really good title in a day and age like this, where everything has become digital.
You just have to invest in a domain name and a hosting space to get started. Then, social media is your canvas for promoting it.
Affiliate Marketing
It is a very good side business which can be started without any investment.
You just need to become an affiliate for various brands, online stores, or products and help them sell their products.
You'll be receiving a commission on the basis of the products you sell.
This idea is suitable for everyone who knows a little bit about online marketing and into blogging or reviewing products online. Read the complete Affiliate Marketing Guide for Beginners.
Online Fitness Instructor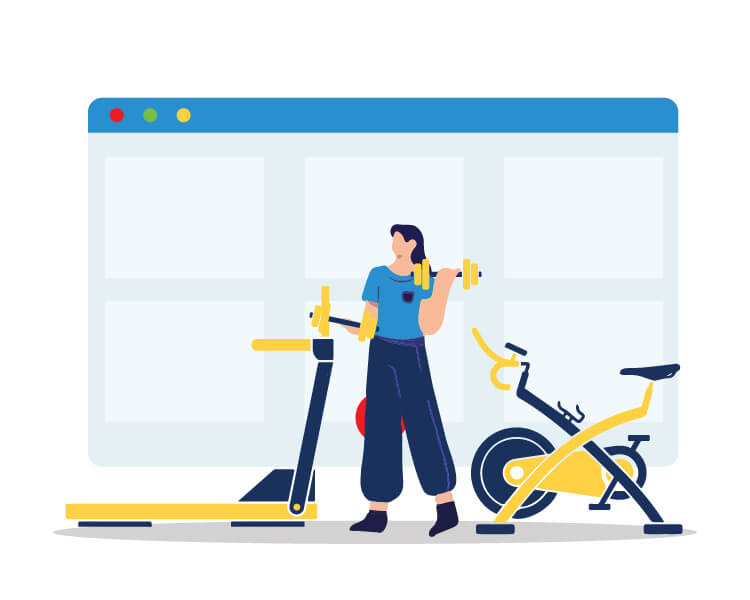 In this digital age, being fit has become the norm. It's considered highly crucial for your body.
But with the high-paced life and busy schedule, it has become difficult to go to the gym physically and start training.
Isn't it convenient to have someone visit you personally at your home and help you get fit?
That's exactly what online fitness trainers do. If you're a gym freak, you simply need to upload your workout videos online on multiple platforms so that people can follow you.
If your work is good, you can easily make a strong online presence and earn good money from it.
YouTube Channel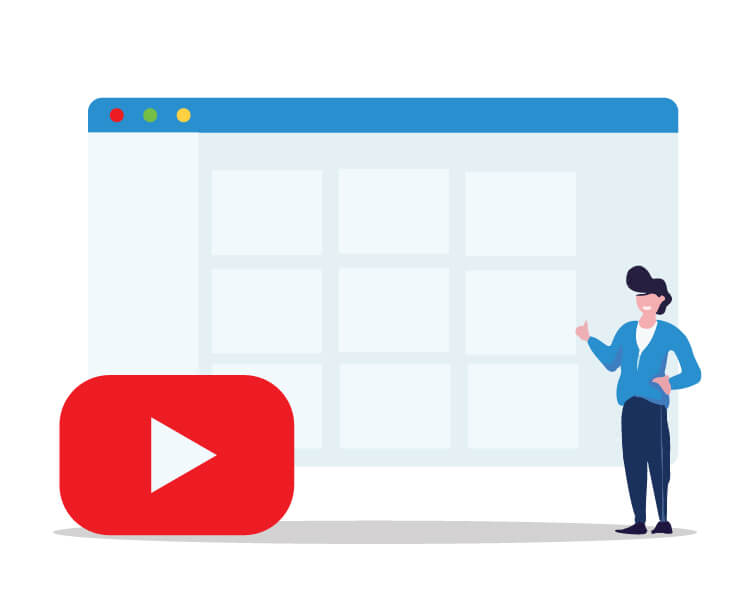 All the creative junkies are in the YouTube community. It is a hotspot for talented individuals looking for great ROIs with little investment.
It allows you to upload videos for free and even pays you if your channel becomes popular.
You can upload any kind of video you want concerning your particular niche.
Analyze your target audience and start making videos to upload.
Slowly, your channel will grow and you'll get loyal subscribers and generate revenue from it.
Social Media Marketing Services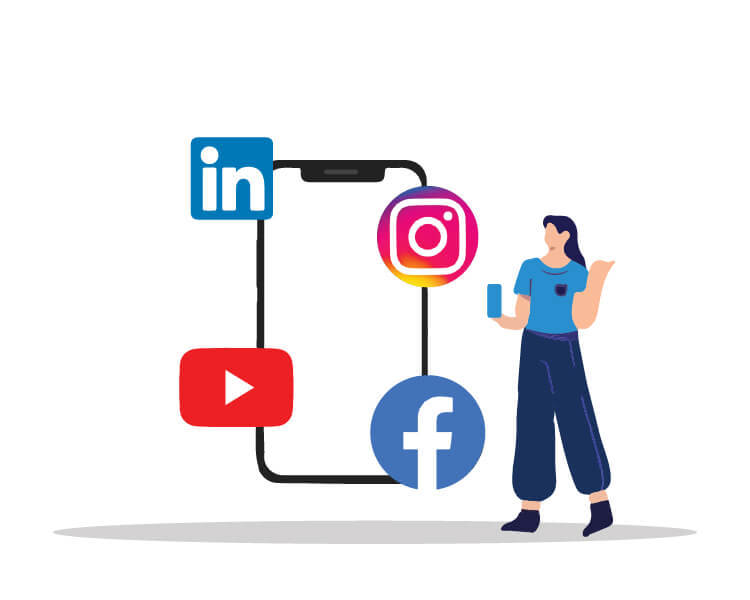 Social media definitely runs your business on a different level.
Companies are looking for social media experts to handle their promotion through digital marketing.
To start a successful SMM company, you need the ability to pick up the trends and manage your leads effectively.
You would require a CRM tool to analyze everything and communicate with your customers.
An integrated sales and marketing tool will help you in starting your business at a very nominal cost.
In fact, you can check it out for free before investing in it. Social media marketing is one of the best startup ideas with low investments in India.
Graphic Designer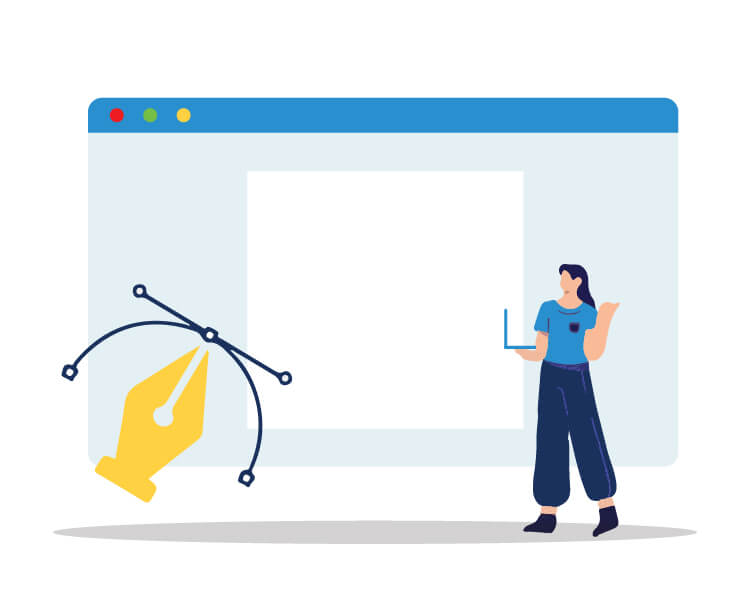 Graphic designers are in high demand. Be it for full-time or freelance work. But when they work independently, it goes frenzy.
Assuming that they already have the necessary skills and equipment, it could be a very good startup.
You can even start your own design agency as you continue to grow.
All you need to do is, make sure your work goes viral so that potential clients can see your work.
Scriptwriter
Scriptwriters work on a project basis from anywhere. Cities like Mumbai, Hyderabad, and Bangalore are looking for talented people who can work for them.
You can work from anywhere you like and there's no initial cost for you. Your only investment will be your time.
You'll be working on deadlines and affiliate with a production house through a contract of employment.
How To Get Started?
Everything aside, getting started can be a huge problem if you don't know how or where you are going to start. Here are some tips on getting started with your own venture.
1. Determine Your Startup Idea
Even if you choose something else other than this list, it's crucial that you know the skills and training necessary to be successful.
Invest your time to research stuff that you have not done before. When you plan to start something new, research always helps.
2. Let It Be Parttime For Sometime
Don't leave your 9 to 5 job if you can't afford a loss. This can ensure that you can test the market and make mistakes that you don't regret later.
Understand your target audience and give shape to your idea before leaving your current job.
3. Decide If Working From Home Is Possible
It's important to know will your business idea work from home.
If your idea doesn't suit to be home-based you need to know what steps you should take next.
Make changes to your overall idea and settle for the one where you feel alright.
4. Decide The Legal Structure
Whether you want your business to be an LLC or sole proprietorship, you have to take action.
If you decide on LLC, it would be a complicated process. It includes individuals, corporations, and other LLC members.
A sole proprietorship can be a simple process and you would be personally liable for your business.
5. Business Tools
Every successful business needs exceptional business tools to execute its plan.
Get an Integrated CRM with Inbuilt Cloud Telephony to keep track of valued leads in the all-in-one database. It will also help your team work together for the same goal.
Conclusion
There you have it. Fuel your creativity and get started on your own venture. Each of these businesses does contain its fair share of risks.
All you need to know is that it's all going to be so worth it after its success. These businesses hold the power to become great success stories.
As Haruki Murakami rightly said "Once the storm is over, you won't remember how you made it through. You won't even be sure whether the storm is really over. But, when you come out of the storm, you won't be the same person who walked in."