What typically defines a startup is a brilliant idea and a rapid growth plan. The brilliant idea could be anything like the development of a product or a service.
It could also be something like a delivery mechanism. But sales always remains an essential component for any of the above-stated scenarios in common.
For such a reliable and rapid boom, having a planned sales growth is immensely important. If startups learn to manage sales properly then their growth plan has many more chances to succeed.
To have a good head start, good CRM can help your startup to achieve its sales targets and scale the operations ⁸very efficiently.
Here are some effective tips which will help you boost your business using CRM tool:
CRMs Enable Effective Time Management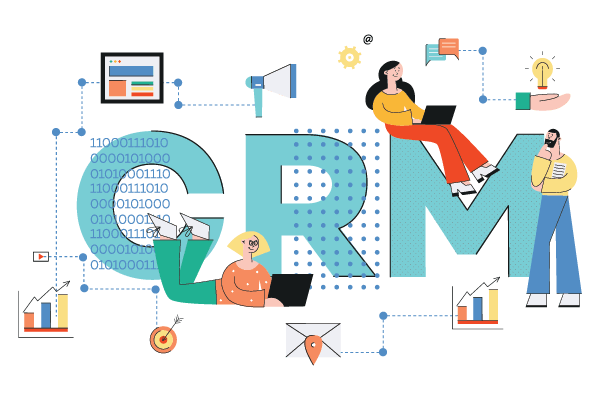 Systemizing as many business processes as possible without losing the value is important to any high-functioning team.
CRMs allow you to simplify existing processes so that they are repeatable, scalable, and help guide your team forward.
Managing tasks is simple with task reports sent directly to your inbox so you can follow a daily/weekly/monthly agenda, prioritize urgent tasks, and track other team members' tasks.
Daily reports can be a great help in showing recent activities within the business which helps to identify active contacts. This can be used to easily rank members and prioritize contact lists.
One of its features is that it also provides the ability to review the topmost revenue opportunities and keep your pipeline up to date. To make your CRM experience better, most systems are integrated with other cloud-based platforms like calendars, automated marketing tools, and social media platforms.
Most email apps such as Outlook or Gmail can be easily integrated to track email history with leads and clients alike. Your sales team can even draft and send emails directly from your CRM.
This is an invaluable feature for businesses that have multiple client touchpoints in their sales pipeline or who manage complex projects.
You Can Employ CRM to Detect the Latest Trends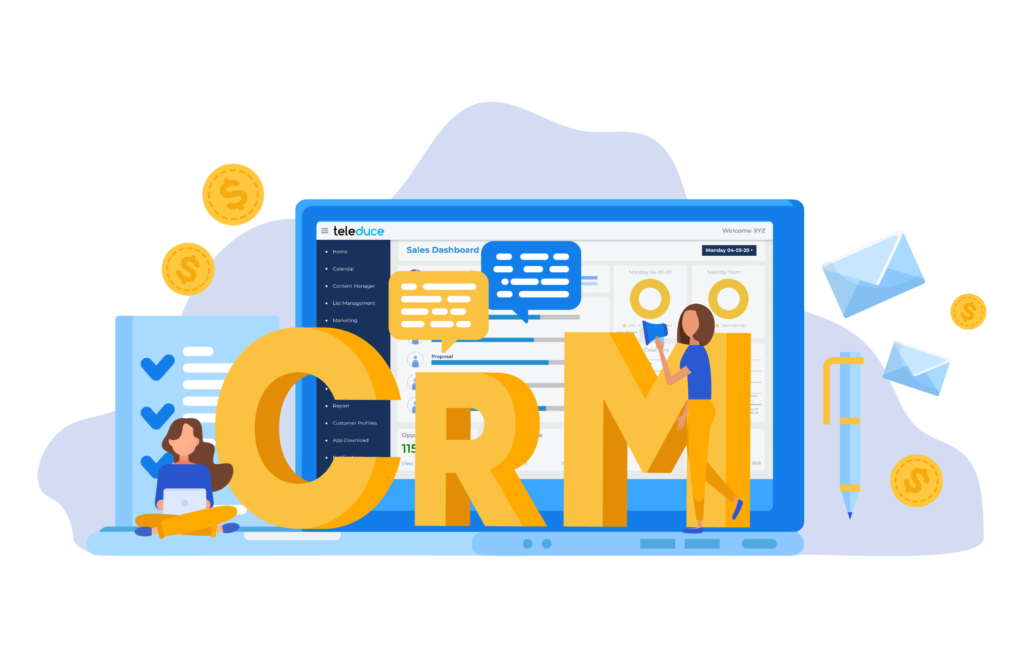 By the time opportunities are noticeable to all, it's usually too delayed to get its benefits. Enterprises are bewildered with the collection of data.
So, it's troublesome to view the quality leads with so much going on. With an integrated lead management system, it's easier to nurture them with email automation and other marketing tools.
Read: How to automate email marketing?
Furthermore, the behavior of clients is shifting, so the traditional perspicacity from a decade ago usually doesn't act proficiently anymore.
Many CRM solutions as of now are strengthened with AI, ML, NLP & analytics that can detect the latest trends before they turn out to be noticeable.
They empower you to distinguish the leads and contacts that have the highest possibility of being transformed into sales with a maximum conversion rate, so you can concede where you have to direct your energies.
They'll also enable you to interpret with the behavior of clients in a better way so you can gain insight into which clients are expected to purchase and which may be at risk of shifting to your opponents.
CRM Facilitates Optimized Marketing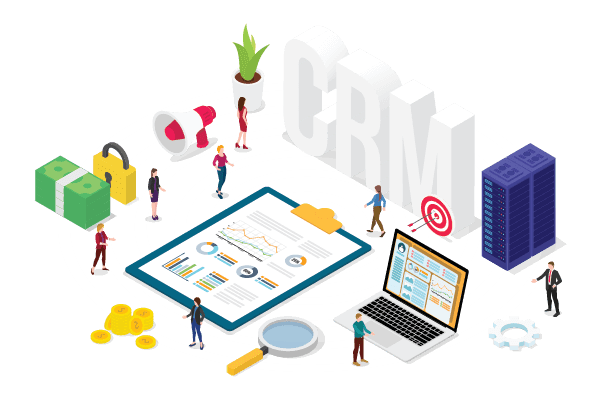 It enables you to understand the requirements and behavior of the customer. This allows you to identify the correct time to market your products to customers.
The software gives ideas about the most lucrative customer groups to sales representatives. Such information is useful in targeting certain prospects that are likely to profit the business.
Optimized marketing utilizes business resources meaningfully. The desire for a quick balance between product provision and customer acquisition will let the CRM software remain relevant for quite a long time.
The benefits of customer relationship management will remain relevant as long as businesses desire to build a competitive advantage over their competitors.
A good marketing strategy should always be the focal point for any business to grow. Therefore, by analyzing customer data and identifying customer's needs one can develop a cross-selling strategy to sell more products and services.
Also Read: 7 Marketing Key Performance Indicators That You Should Track
Excellent CRM Outlines a Pathway to Growth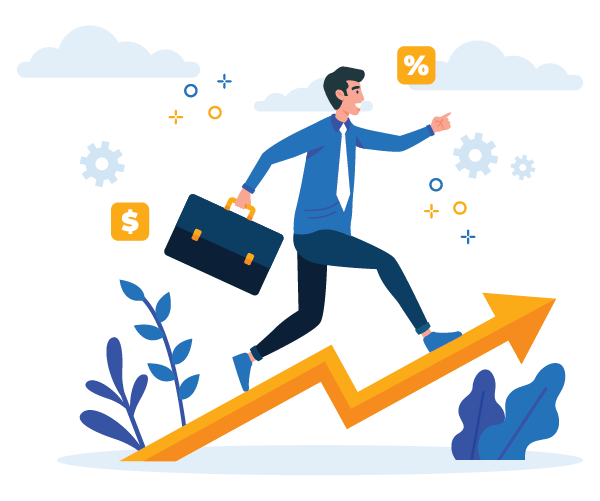 While launching a company, a sustainable extension should be the intention of all entrepreneurs.
There aren't sufficient staff-hours in the day to manipulate the entire stockpile of procedures that can be employed to draw the attention of the marketplace.
However, as you progress, your records of partners, prospects, contacts, and investors will expand, and without a stable CRM for startups, you'll miss a route.
The ultimate concern you wish to do is exhibit a haphazard, confused perception to targeted clients.
If you're retaining some client data in a billing file cabinet, additional data in the client maintenance office, a few in the sales teams' records, and the rest of it in the head of the enterprise owner, you'll interlace in many replicated attempts that unlocks you up to failures, customer churn, and wasted time.
Consider CRM as the Grand Central Spot of client data, empowering you to customize the marketing & sales processes, and also computerize its components.
The providers of CRM for startups will automatically gain leads from your site & transform them into new associations in the database of CRMS, along with this, modify the entire information of customer relationship management into other reports like invoices and quotes.
Enhances Better Customer Support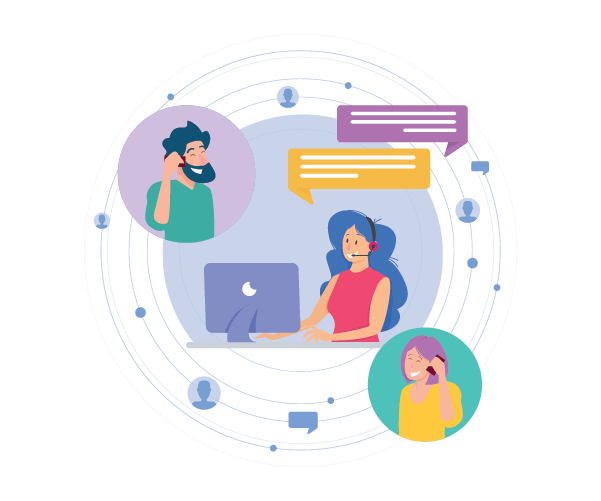 CRM systems provide businesses with numerous strategic advantages. One of the best capabilities is to add a personal touch to relationships between the business and the customers.
It's good to treat each customer individually rather than as a group of data that's available to you. By doing this, you are able to maintain a repository on each customer's profiles.
This system allows each employee to understand the specific needs of their customers as well as their transaction files. The company can also adjust the level of service offered to reflect the importance or status of the customer.
Improved responsiveness and understanding among business employees result in better customer service. This helps in decreasing customer irritation and builds loyalty towards your business.
Moreover, the company would benefit more by getting feedback over its products from esteemed customers.
The level of customer support offered is the key difference between businesses that lead the charts and those that are surprised by their faulty steps.
Customer support efficiency is measured by comparing turnaround time for service issues raised by customers as well as the number of service errors recorded due to misinformation.
A good business should always follow up with customers on the items they buy.
Conclusion
It's crucial to know about the merits of having a CRM support system, By using customer interaction history, your team can avoid repetitive and/or conflicting messages.
Now, you can stay connected with customers and maintain positive proactive relationships. CRMs make it easy to stay connected with customers and maintain positive, proactive relationships.
These programs also allow you to create and maintain customer appreciation campaigns to reward loyal customers for repeat business.
If you want your startup to grow to the next level, CRM is one of the first tools that should be implemented in your business.