In the rapidly evolving world of non-banking financing corporations (NBFCs), Hindusthan Microfinance Pvt. Ltd. (HMPL) has emerged as a hope for aspiring entrepreneurs in India. With a mission to empower women and catalyze economic growth, HMPL provides income-generating loans to low-income clients, enabling them to start or scale their small businesses.
However, the company faced challenges in managing customer data, and communication and ensuring seamless loan disbursement and repayment processes for faster growth. That's when they partnered with Corefactors AI CRM, a leading B2B SaaS company in the CRM industry. This is the story of how HMPL leveraged Corefactors AI CRM to enable RevOps in their business operations and achieve remarkable success.
HMPL's Journey of Empowerment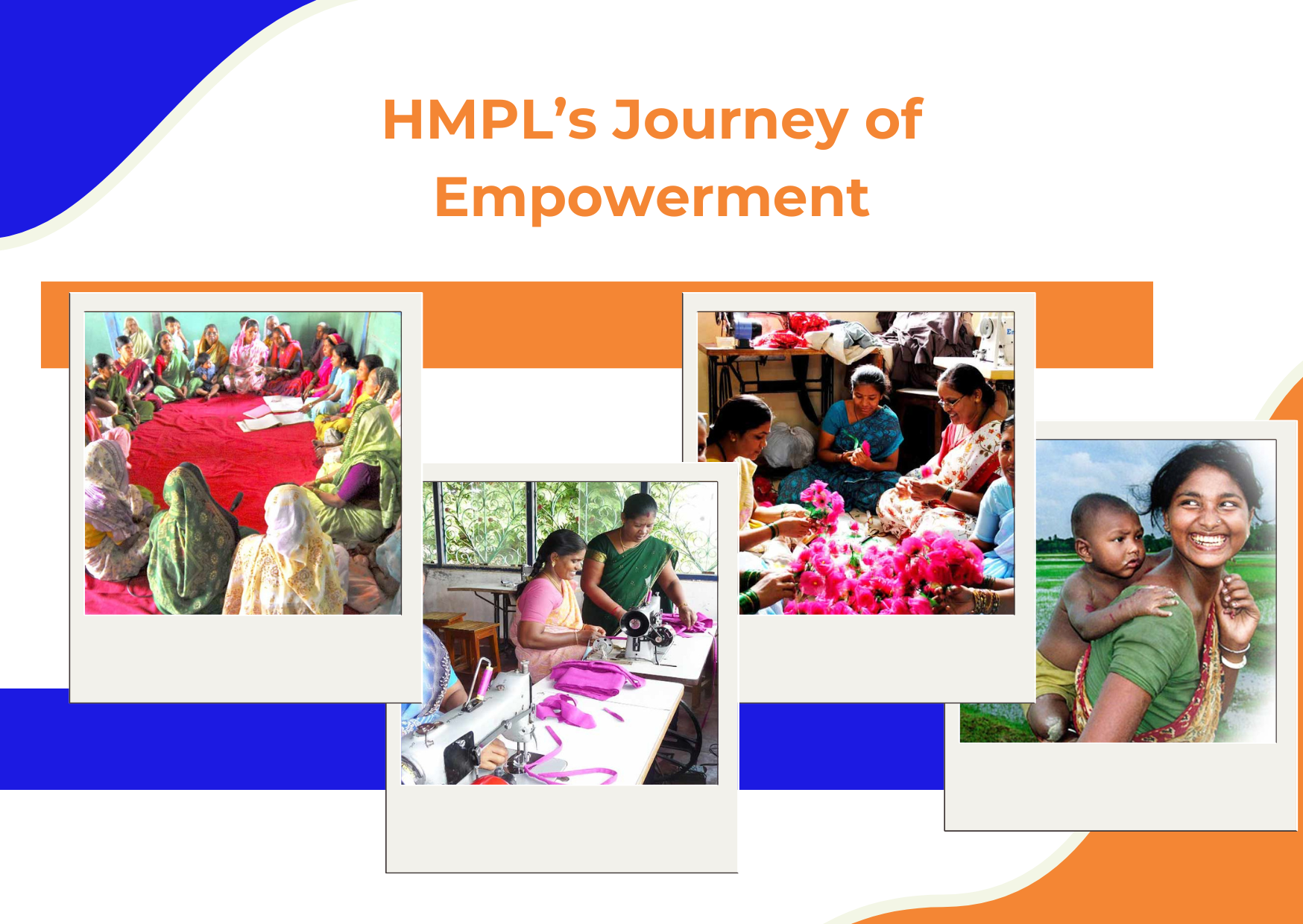 Operating across 130 branches pan-India, HMPL focuses on providing business loans to married women with little to no income. By enabling these women to start or scale their businesses, HMPL empowers them to overcome financial challenges and pursue their entrepreneurial aspirations. To facilitate the loan process, HMPL forms Joint Liability Groups comprising 5-10 women residing in close neighborhoods, ensuring mutual support and accountability. This unique approach ensures the distribution of loan liability among group members and fosters a supportive community.
Challenges Faced by HMPL
Before implementing Corefactors AI CRM, HMPL grappled with an inefficient lead management system, manual processes, and the absence of a mobile app and integrated telephony.
HMPL relied on Spreadsheets and Excel to manage loan disbursal, EMI payment collection, and other customer services. However, depending on Excel and Spreadsheets and manual record-keeping proved time-consuming and prone to errors.
HMPL needed a comprehensive CRM solution that would streamline its operations, enhance productivity, and improve customer experience.
Discovering Corefactors AI CRM
In their quest for an efficient CRM solution, HMPL came across Corefactors AI CRM. The software's advanced features, including mobile application and in-built cloud telephony, caught their attention. Recognizing the potential benefits, HMPL decided to adopt Corefactors AI CRM and embarked on a journey of transformation.
Initially, HMPL partnered with Corefactors AI CRM to centralize customer data and streamline communication for the Scrutiny calling team. The team utilized the solution to cross-verify customers' details and documents, ensuring a seamless loan approval process. Recognizing the value of Corefactors AI CRM, HMPL expanded its usage by establishing a Pre-calling team and a Confirmation calling team. The Pre-calling team effectively reminded customers of upcoming EMI due dates, preventing payment failures and ensuring a smooth repayment process. The Confirmation calling team verified payment completion,  cross-verified the issued receipts, and addressed any concerns raised by customers, thus maintaining transparency and trust. Further, they created another team for handling payment over dues and customer grievances to facilitate excellent customer experience and streamline the whole customer journey.
Streamlining Operations and Enhancing Productivity with Corefactors AI CRM
Since implementing Corefactors AI CRM, HMPL has experienced a significant boost in productivity and operational efficiency.  The integrated telephony feature proved instrumental in revolutionizing HMPL's calling process. Previously, tele-callers struggled to reach a significant number of prospects each day. With Corefactors AI CRM, individual tele-callers were empowered to reach up to 350 people per day, translating to approximately 7,500 people per month. The software's centralized call recording feature provided a robust and secure mechanism for documenting customer interactions, ensuring compliance, and resolving any conflicts or concerns effectively.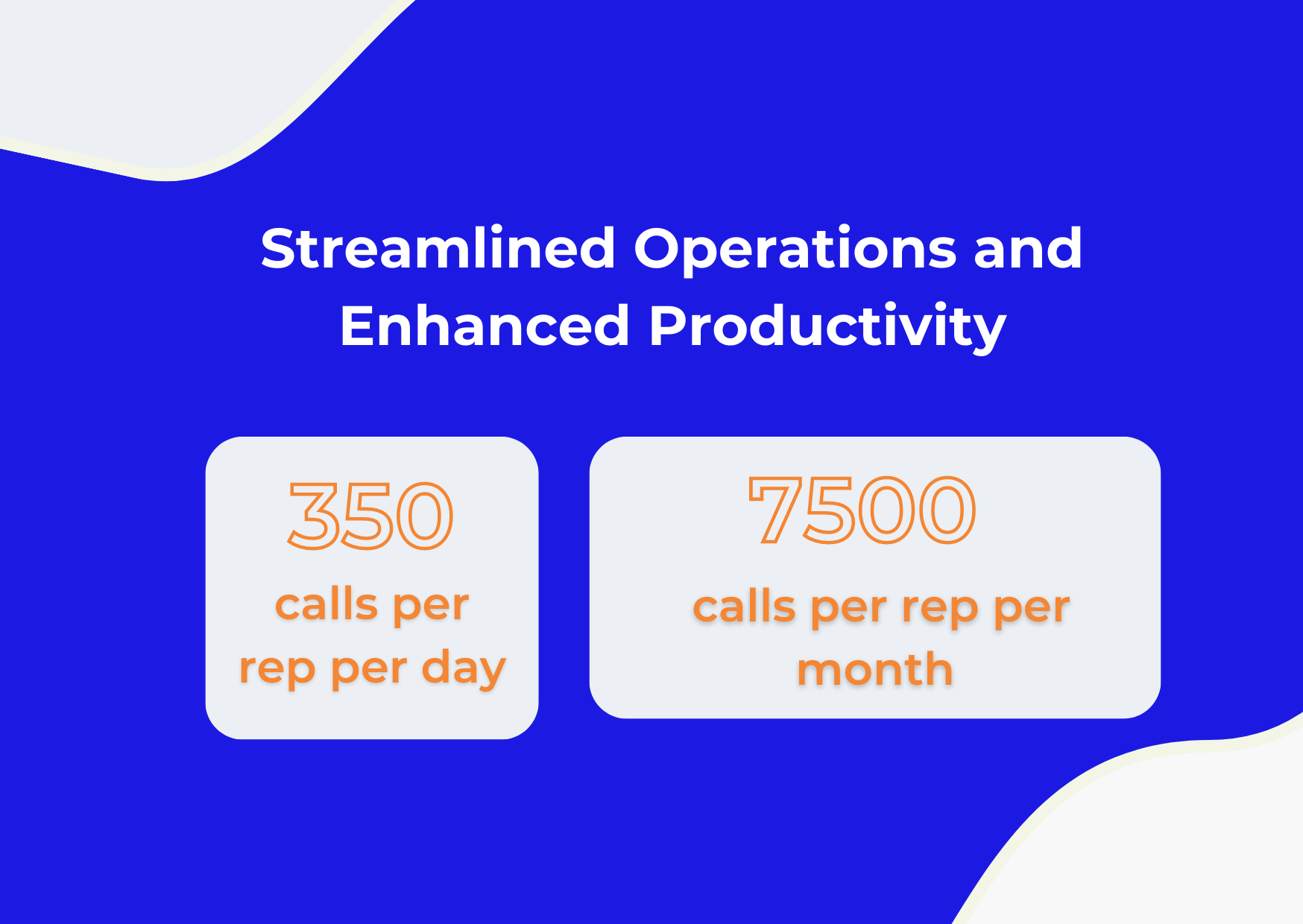 The software's centralized customer contact management system (lead management system) agents to access customer information, update records, and initiate loan applications seamlessly from any location, eliminating the need for manual data entry and reducing paperwork.
"We collect data through offline processes. The software helps us to manually upload the data, be it 6000 or 10000 in one go and auto-distribute the data to the right team members across PAN India for further processing in seconds. Each member can customize the dashboard and the fields which are relevant to them for faster processing. The automation provided by the Corefactors AI CRM helps my team members to achieve 350 calls per day and a minimum of 7500 calls per month, this level of productivity is certainly not possible using Spreadsheets." - Aniket, Head of Operations, HMPL
Enhanced Customer Experience
By leveraging the power of Corefactors AI CRM, HMPL achieved remarkable improvements in customer experience. The software's calling dashboards allowed customer support agents to gain real-time insights, access call logs, and generate reports, enabling them to provide seamless and personalized assistance. The lead dashboards provided a 360-degree view of customer journeys and categorized them based on EMI payments, contact status, and other relevant criteria, facilitating targeted outreach and improved engagement.
Faster Informed Decisions: Effortless Tracking of Key Metrics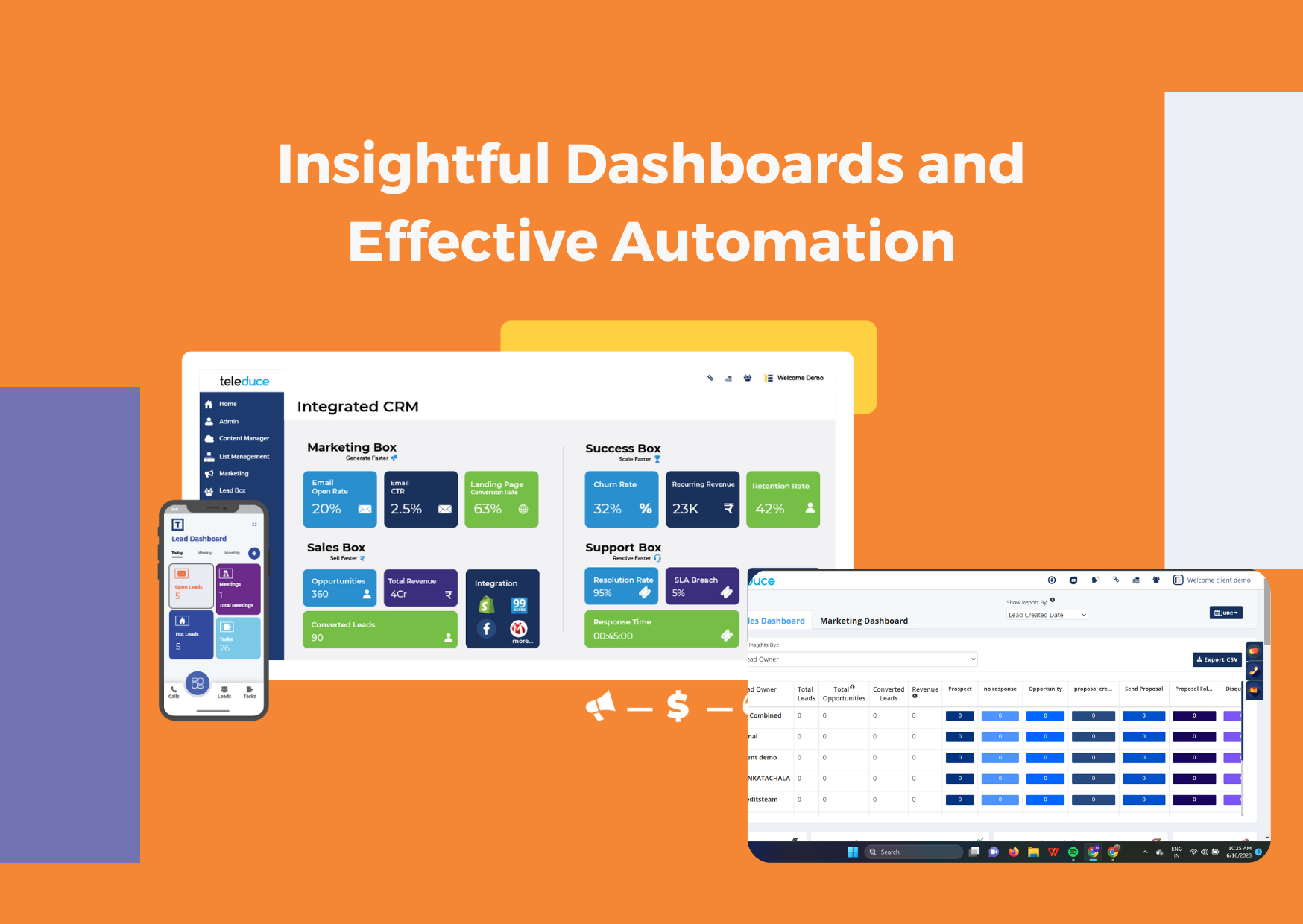 Corefactors AI CRM provides HMPL with powerful dashboards that allow real-time monitoring of team productivity and segmentation of customers into different categories. By applying filters, HMPL can easily track metrics such as the number of customers who have paid their EMIs on time, the overdue amount for different customers, and the completion status of scrutiny and confirmation calls. This data can be accessed and shared with senior management within seconds, enabling informed decision-making and strategic planning. The software's automation features, including alerts and reminders, ensure that tasks and follow-ups are never missed, promoting efficient operations and improved customer service.
Milestones and Achievements
Hindusthan Microfinance Pvt. Ltd. (HMPL) has achieved remarkable milestones in their journey of empowering women entrepreneurs and driving financial inclusion. Their partnership with Corefactors AI CRM has played a pivotal role in their success story. Here are the key milestones they have accomplished:
#1 Crossed Loan Disbursal of INR 5500 Crore
HMPL has reached an incredible milestone by disbursing loans totaling Rs. 5500 Crore. This impressive achievement signifies the trust and confidence placed in HMPL by women entrepreneurs seeking financial support to pursue their business aspirations. HMPL's commitment to providing financial assistance has empowered a vast number of women entrepreneurs and catalyzed economic growth in communities across India.
#2 Supported More than 1 Lakh 30 Thousands Women Entrepreneurs
Through their focused efforts, HMPL has extended support to a staggering 1,31,777 women entrepreneurs. By providing business loans and fostering Joint Liability Groups, HMPL has played a crucial role in enabling these women to start and scale their businesses. This accomplishment reflects the impact they have made in improving the lives and livelihoods of countless individuals and their communities.
#3 Consistent Growth in Assets Under Management (AUM)
HMPL has demonstrated consistent growth in its assets under management (AUM). As of March 31, 2023, their AUM reached Rs. 355 crore, compared to Rs. 284 crore on March 31, 2021. This growth highlights HMPL's strong relationship with co-operative societies, which has enabled them to expand their business correspondent (BC) portfolio. By effectively managing its on-book portfolio, HMPL has achieved an annualized growth rate of approximately 100% in fiscal year 2022, with the portfolio standing at Rs. 31 crore compared to Rs. 15 crore in fiscal year 2021.
#4 Increased Reach and Accessibility
HMPL has significantly expanded its reach and accessibility by increasing its branch network. From 109 branches in March 2021-22, they have successfully expanded to 129 branches by March 2022-23. This strategic expansion allows HMPL to serve a broader customer base and effectively cater to the financial needs of women entrepreneurs across various regions of India.
This achievement is a testament to their efficient loan disbursement and repayment processes, aided by the seamless integration of Corefactors AI CRM into their operations.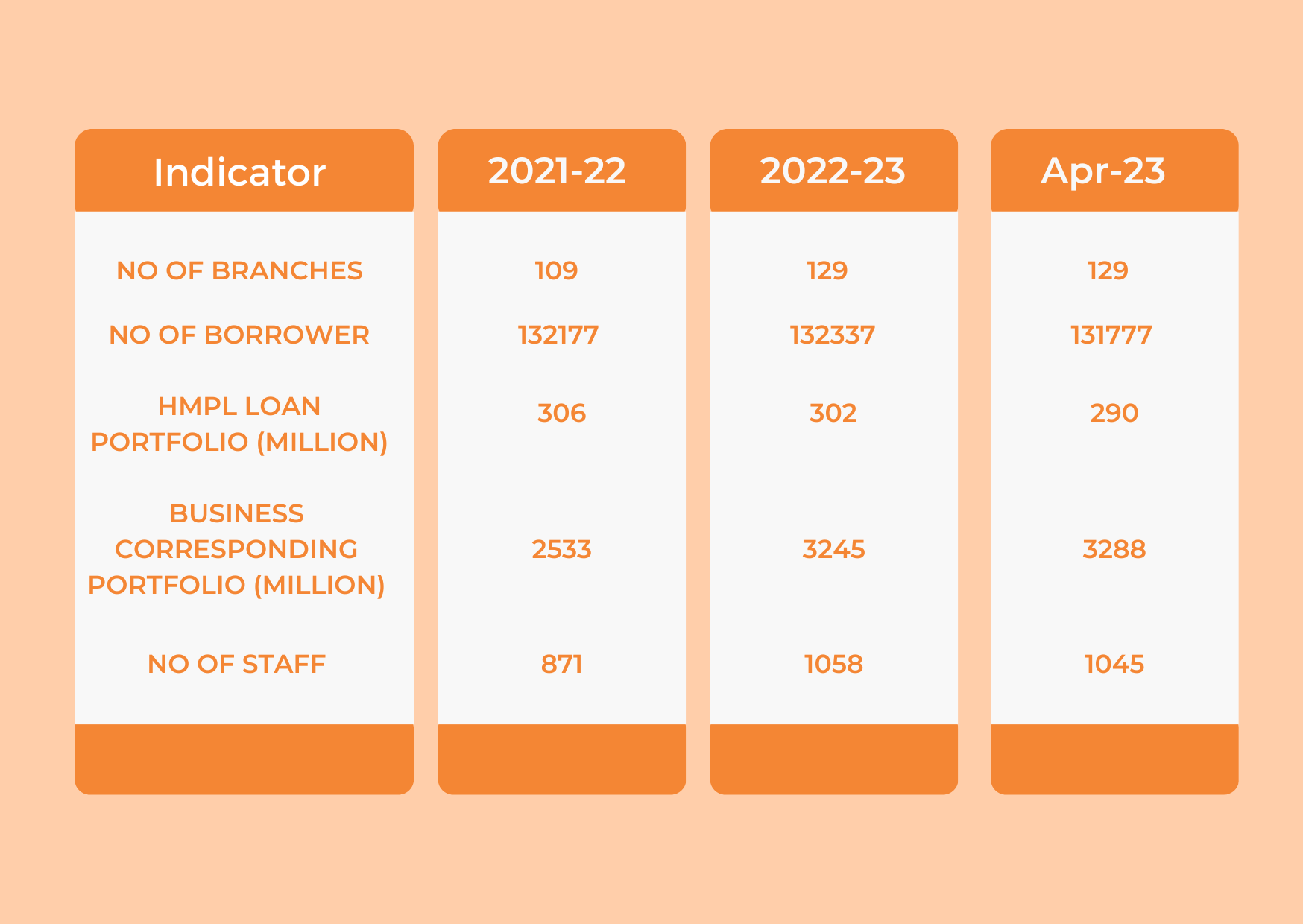 The success story of HMPL and Corefactors AI CRM goes beyond numbers and figures. It is about the lives that have been transformed, the dreams that have been realized, and the communities that have thrived. By providing financial assistance to women entrepreneurs, HMPL has enabled them to break the cycle of poverty, gain economic independence, and contribute to the growth of their families and local economies.
These milestones reflect HMPL's commitment to fostering financial inclusion and empowering women entrepreneurs. With the support of Corefactors AI CRM, they have achieved remarkable success, making a significant impact on individuals, communities, and the overall economy. HMPL's dedication to its mission, coupled with its strategic partnerships, positions them as a driving force in the NBFC sector, and they continue to pave the way for a brighter and more inclusive future.
Looking ahead, HMPL remains committed to its mission of empowering women entrepreneurs and promoting financial inclusion. With Corefactors AI CRM as their trusted ally, they continue to expand their reach, impact, and influence across India. Together, they are on a relentless pursuit to unlock the full potential of aspiring entrepreneurs, creating a brighter, more inclusive future for all.