GrayQuest is India's best payment mode/method for paying education fees and acquiring financial help for education. With the continued growth in customer base, they were experiencing challenges in handling new leads and managing the current ones. Corefactors helped GrayQuest scale its business, by enhancing its customer handling capabilities. Currently, they are handling more than 8000 customers a month, through our CRM.
About GrayQuest
When we talk about the most-preferred payment method for paying education fees, GrayQuest is the reliable option in the market. It was launched in 2017 with an aim to provide a convenient, rewarding and flexible fee payment method to 200Mn+ students studying in private institutions. Today, GrayQuest is trusted by more than 2500 educational institutions - by Universities like Amity and k12 schools such as Ryan Group of Institutions.
GrayQuest provides India's first and largest parents and students loyalty program i.e. GQ+ and GQ Education Protect. Moreover, they offer complimentary insurance which safeguards the education of students who paid their educational fees through GrayQuest. The company allows users to pay the total fees upfront and then pay GrayQuest in monthly instalments. They are more like education loan providers, but better and more reliable than others.
Problems Experienced by GrayQuest
GrayQuest chose Corefactors AI CRM to get rid of some daunting problems that were resisting their growth. Here are some issues that GrayQuest experienced before collaborating with our AI CRM:
Difficulty in Monitoring EMI Collection Team
One of the biggest issues in front of GrayQuest was - "no proper monitoring system". It was becoming hard for them to achieve monthly targets because there was no visibility with what EMI collection teams were doing. Since they hadn't any dedicated CRM, they weren't able to help their teams work to their fullest capabilities. Moreover, the managers felt that there are areas of improvements in employee efficiency. But they had no idea what exactly was the cause of it.
EMI Collection Team Experienced Low Productivity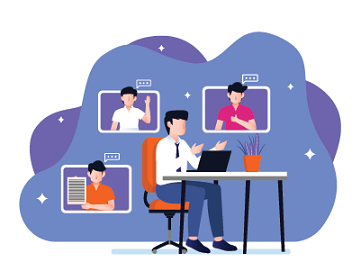 It was noticed that the EMI collection teams weren't able to comply with the targets. Very few agents were actually able to reach the targets and the majority of them weren't even close to it. So one thing was clear - productivity needs to be improved. But what was the root cause of the low productivity among the EMI collection team? It was impossible for them to figure that out due to the lack of a dedicated CRM. Moreover, the collection teams couldn't be productive because they didn't have enough data, proper tools, & communication solutions.
Major Challenges Faced by Grayquest Field Executives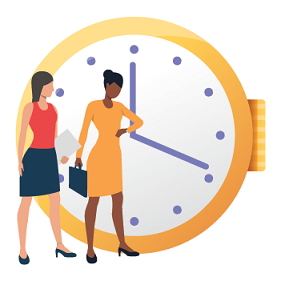 The field executives used manual methods for recording meetings, conversations, etc which was time-consuming. Moreover, even though they were making calls, there was no proper record of any call. The agents used to maintain diaries, to record glimpses of calls, which was really not so informational and unreliable. Due to the absence of properly recorded data, managers were unable to help executives in areas like sales pitches, product details, pricing, etc.
Looking For a Cost-Effective Solution to Replace ePBX Calling System
Before getting started with Corefactors AI CRM, GrayQuest were using the ePBX Calling system that wasn't efficient enough to handle increasing enquiries. They needed a calling solution that wasn't just better but helped them save a considerably good amount on call. Their expenses towards their ePBX Calling system were getting out of the table. It made no sense to keep on funding this system because in exchange they weren't getting the returns they deserved or expected.
EMI Collection Wasn't Happening ON TIME
A massive problem that was affecting the finances of GrayQuest was - "EMIs weren't being collected on time". The agents were unable to collect the EMIs of customers on time. One of the reasons behind this was a lack of knowledge about customers' EMI calendars. The managers didn't have any dedicated platform for data-sharing with the agents so that they could call the customers and remind them about it. Moreover, the absence of automated follow-up technology was also one of the causes of low EMI collections.
So these were some of the major problems that GrayQuest were facing before they met us. Now let's figure out how our AI CRM helped them overcome these issues.
Solutions Corefactors AI CRM Offered to GrayQuest
Introduction of our AI CRM spiked the growth of GrayQuest. Simply by resolving the issues that were resisting their growth. Below we mentioned some of the major problems that Corefactors AI CRM resolved for GrayQuest:
An Advanced Monitoring System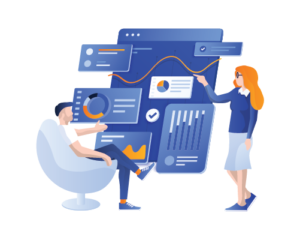 GrayQuest leveraged our AI CRM's advanced monitoring system. It helps executives & managers with real time customer interactions and engagement data which in turn helps them to make informed decisions. Moreover, our AI CRM adds value by improving manager & executive relationships along with helping the sales team scale. With our monitoring systems, administrators can monitor the progress of agents and their daily activities. This has helped them identify all the potential resistants of efficiency.
Increase in The Productivity of The EMI Collection team
GrayQuest made the decision of choosing Corefactors AI CRM at the right time because currently, they are handling more than 8000 customers per month. From merely reaching the monthly targets to an impressive customer handling capability, our AI CRM has boosted employee productivity exceptionally. The EMI collection teams are provided with dedicated dashboards, which have added wings to employee productivity.
Mobile Application For Efficient Reporting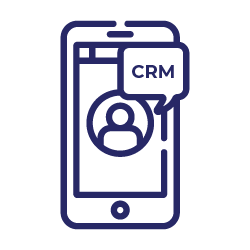 Corefactors have offered GrayQuest a desktop and mobile version of AI CRM so that EMI collection teams can work efficiently even during WFH. Earlier, the only way to get the work done was through laptops and computers, which were present in the office. But now, the agents can make calls, even if they are not accessible to the WFO environment. The mobile application of our AI CRM allows employees to update daily reports, from wherever they are. So even if they don't have their desktops with them, they can still work and report to their managers via mobile app.
An Efficient And Cost-Effective CRM Solution
A very big reason for why GrayQuest has chosen our AI CRM was because of our cost-effective solutions. Compared to other CRM providers in the market, our services are free from any miscellaneous charges or fees. We only charge for what we provide, not even a single penny extra. Moreover, our CRM is packed with a wide variety of useful facilities, such as automated emails, real-time reporting, etc. All these services, separately, are very costly but are pre-installed in our CRM, giving an overall cost-effective CRM solution.
EMI Details of All Customers in One Dedicated Space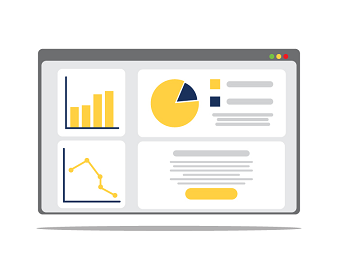 Corefactors AI CRM has enabled managers to share customer data with the employees in the most convenient and secure way. Every EMI collection team has their own dedicated dashboard where they are provided with the precise data they need to achieve their monthly targets. Since the whole customer calendar is present inside the dashboard, the agents provide timely reminders to customers about their EMI, retaining money on time.
Results And Benefits
Corefactors AI CRM is the favourite choice of many Finance customers and that's because it improves revenue, productivity, efficiency and data visibility. Corefactors values its customers and the money they invest into our AI CRM. That's why we try our best to keep our solutions as efficient and cost-effective as possible. Our AI CRM has helped customers like GrayQuest, enhance its services and offer its clients satisfactory experiences. We're best at taking care of customers, whether it's ours or yours.