Zypp Electric is the leading EV-as-a-service platform in India. With the expansion of their business across various regions, Zypp Electric started to encounter a wide range of issues. Some of those were tolerable but most of them affected their businesses drastically. Customer support was the most inefficient and undeveloped department of Zypp Electric. Corefactors provided the brand with advanced AI CRM which helped them overcome radical problems such as customer support challenges. Thanks to Corefactors AI CRM, Zypp Electric is now capable of handling 20,000 calls in a month, from 10 different cities. Isn't it fascinating? It sure is!
About Zypp Electric
Founded in 2017, Zypp Electric is India's best EV-as-a-service platform. The business model of this brand consists of carbon-free last-mile delivery services for eCommerce giants and local merchants. Currently, Zypp Electric delivers food, eCommerce packages, medicines, and groceries throughout the cities via their AI-enabled and fully automated IoT scooters.
These scooters are known for offering high performance with low maintenance costs. For eCommerce businesses, EV delivery services are cost-efficient and help contribute towards environmental safety, by reducing pollution. The mission of Zypp Electric is to reduce the carbon emission in India through Electric Vehicles and EV-based technology.
Problems Experienced by Zypp Electric
Before Zypp Electric leveraged Corefactors AI CRM into their business, they used to experience bizarre issues like reduced rate of growth, etc. Here are a few vital problems our AI CRM helped Zypp Electric get rid of:
Difficulty in Handling Customer Enquiries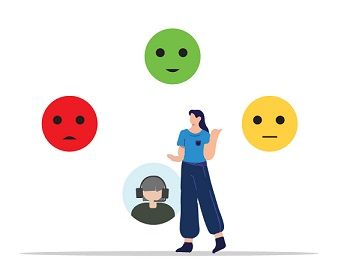 With the popularity of Zypp Electric in the market, customer enquiries were increasing impressively. But the issue was that the calling agent was unable to entertain those enquiries on time. This resulted in a low conversion rate, causing a huge gap in communication with the customers. Moreover, there wasn't any dedicated monitoring system as well, which was making things worse for the brands. Zypp felt that customer conversion rate needs to be improved, before any major unrecoverable loss.
Missing Customer Calls Because of Poor Calling Infrastructure
An advanced calling infrastructure was something that Zypp Electric was in desperate need of. Its absence was causing them to miss out on lots of customer calls. Agents weren't able to connect with the calls on time, which had a really bad and unprofessional impression on the customer. This was an issue that needed to be fixed as soon as possible before their goodwill became bad. Corefactors AI CRM has proven to be the best solution for Zypp Electric.
Challenges in Reaching Out for Customer Support During Emergencies
EV drivers are the backbone of Zypp Electric. But they were the ones experiencing the worst problems. During situations like vehicle breakdowns, they used to face complexities in contacting customer support. In most cases, they were unable to contact them, which caused issues like late delivery, waste of time, etc. The customer support was in great need of improvements because it wasn't only the agents that were facing severe problems, but customers too.
These were some of the major issues that Zypp Electric was experiencing before they collaborated with Corefactors AI CRM. Now let's learn how our CRM helped them get rid of such problems.
Solutions Offered by Corefactors AI CRM to Zypp Electric
When we talk about solutions that Corefactors AI CRM provided to Zypp Electric, it's not limited to the following pointers. These solutions solved the core problems of Zypp Electric, that if not had solved, would have led the brand towards failure:
Advanced IVR Features in The New Brand Number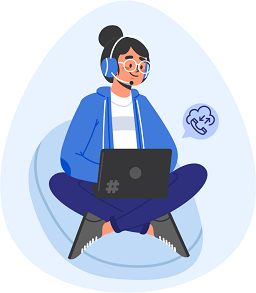 Our AI CRM provided Zypp Electric with a dedicated brand contact number. In addition, there are some amazing IVR features along with the number that the brand is enjoying. Those IVR features have allowed them to enhance their call handling capabilities to an impressive extent. Compared to earlier, Zypp Electric now handles 500 calls per hour, all because of the advanced IVR features of our CRM. From not even fulfilling the monthly targets to handling 500 calls an hour, use of our AI CRM resulted in increase of the productivity levels of calling agents.
Dedicated Cloud Infrastructure For Calling Teams
Today, the last thing that Zypp Electric has to worry about is losing leads. Our AI CRM offers a dedicated cloud infrastructure, which has improved the efficiency of calling teams. The agents are connected with the calls as soon as enquiries come. The instant customer and agent connection have helped Zypp Electric improve its customer conversion and retention rate. Corefactors AI CRM automatically records the details of the captured calls and stores it in a dedicated database, for progress monitoring purposes.
Enhanced Customer Support Facilities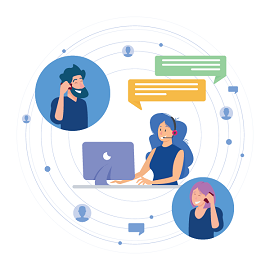 Earlier not just customers but EV drivers too were unable to connect with customer support on time. Ever since Zypp Electric have implemented our AI CRM, customer support has gotten so much better. The drivers are now connected with customer support instantly, allowing them to get solutions to their problems quickly. There are no late deliveries due to contingencies experienced by drivers because they are resolved on the spot. Thanks to Corefactors AI CRM, which has made customer support more efficient than it was before.
Results And Benefits
Corefactors is known to provide value to its customers by streamlining their complex customer relationship management and lead management process.
Our AI CRM is designed to improve the work efficiency of a business and skyrocket their growth from every aspect. Zypp Electric is now one of our esteemed clients whom we helped overcome several obstacles. Now, their business is booming at a rapid pace and every process is running smoothly. It all happened once they started using Corefactors AI CRM.
Would you like to overcome the challenges and touch new heights like Zypp Electric? Get in touch now for further details. We are waiting to assist you.