Ketto is India's top crowdfunding platform working in the healthcare sector. They were facing serious issues with lead nurturing because of their old customer support, which was highly inefficient. With 200+ telecalling agents using AI CRM, Corefactors have level-up Ketto's customer support. Unlike before, they are now handling 15000+ tasks and 41000+ calls every month.
About Ketto
Ketto is India's best medical fundraising and medical crowdfunding platform. It helps Entrepreneurs, NGOs and Individuals to raise money to help the needy. From 2012 to 2020, the organisation has raised around ₹1100 Crore through 200,000+ campaigns from more than 2.5 million donors. The headquarter of the company is in Mumbai, with social workers spreading across India.
---
Problems Experienced by Ketto
Before getting started with AI CRM, Ketto faced serious challenges in their day-to-day operations impacting their business outcome. Some of the challenges that AI CRM helped Ketto overcome are:
The Inefficiency of Telecalling Agents Towards Scheduled Tasks' Follow-Ups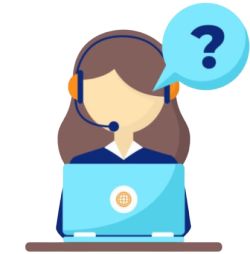 There was a lack of efficiency that was experienced among telecalling agents towards follow-ups of leads. Most of the agents were unable to follow up, with new leads, on time. The delay was losing Ketto lots of potential donors, which needs to be prevented as soon as possible
Unable to Connect With Leads on Time
Missing upcoming tasks, future meetings and calls from potential customers were another huge challenge Ketto experienced. The calls were not being connected with the agents on time, so they were not getting the chance to talk to customers and convert them. This inefficiency in customer support was affecting the lead conversion rate, which was something that can't be ignored.
Multiple Tools Usage For Daily Tasks
Despite handling multiple tools for LMS, cloud telephony, and communications like automated emails and calls, agents were unable to fulfil their daily objectives and tasks. This was not only resulting in the waste of time and employee efficiency but also the investments made in these tools were giving no returns. This needed to be stopped before the quality of Ketto's customer experience saw major decline, affecting their reputation.
They needed a CRM that can understand their needs and help scaling up their business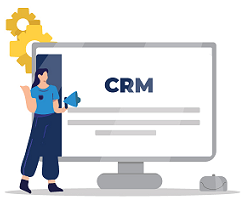 After all the potential challenges were identified, Ketto decided to start its search for CRM. Since their business objectives were unique, they needed a CRM provider that fulfils their requirements and supports their business. For a while, they experienced immense difficulty finding a suitable CRM product. Finally, their search ended at the right place when they found AI CRM.
Difficulty in Discovering Cost And Work-Effective Customer Support CRM
Ketto faced serious difficulties finding the right cost and work-effective customer support CRM. Their customer support was already lagging and they needed to implement a new CRM fast. They had a long way to follow before getting started with AI CRM.
Solutions AI CRM Offered to Ketto
Corefactors helped Ketto win over all of the challenges they have been facing. Here are some of the key solutions our AI CRM offered to Ketto:
Centralised Managed Data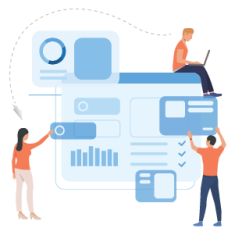 AI CRM offers a centralised management of all data that helped Ketto filter out the relevant set of target leads to market their fundraising promotions. With efficient promotions, Ketto got back on track by generating more leads for fundraisings. With AI CRM database management, their campaigns now generate better results than before. Moreover, the agents are now able to efficiently manage more than 7 lakhs leads/records, thanks to AI CRM.
Telephony Integration (Ozonetel Progressive Dialling)
Another efficient solution that AI CRM provided Ketto was the Ozonetel Integration. With this feature, marketing leads are immediately connected with agents, after the platform captures their interest. Since there's no delay in follow-up with the donor, thanks to our CRM's Ozonetel integration, the lead conversion rate is higher than before.
Real-time Data Sync Between Telephony And AI CRM
AI CRM offers the facility of data synchronisation between ozonetel and AI CRM in real-time. This helps Ketto perform data visualisation in the best way possible. This visualisation in return helps in determining the right data of existing customers, leads or prospects - which further helps marketing experts make the right changes in campaigns for better results. Ketto is utilising this feature in the best of ways by enabling Progressive Dialling, Scheduled Call Dialling, Conditional Dialling and Ad-hoc Manual Dialling.
Automated Lead Nurturing With Journey Feature
With AI CRM's journey feature, it becomes convenient for customer support agents to nurture leads. With this feature, leads are sent automated follow-ups, which keeps them engaged with Ketto. This increases the chances of potential leads converting into paying donors because they aren't ignored but kept in the loop.
Complete Integration With Website
AI CRM offers complete integration of websites and various other tools. Now Ketto's agents don't have to login into multiple applications to complete their daily tasks. With everything integrated into one platform, agents' efficiency was seen to boost.
Cost-Effective And Highly Efficient Customer Support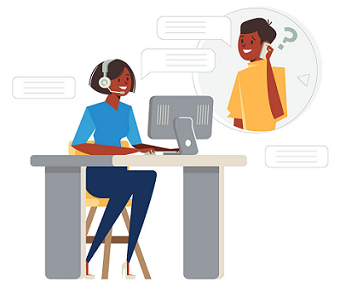 Unlike others, AI CRM is cost-effective and promotes employee efficiency. All of the solutions/features that our CRM offers to Ketto are on-time, within budget, efficient, centred around their needs which is everything they were precisely looking for.
---
Results And Benefits
With AI CRM, Ketto was able to expand themselves more than they could ever if they were still experiencing the same issues today. Our CRM has helped Ketto achieve great success by offering them benefits like:
Centralised data management
Reduced Lead Conversion Cycle
Instant follow-ups
Real-time Data synchronisation among different applications
Zero Leakage Lead nurturing
Enhanced employee productivity with an all-in-one platform
Cost-effective and efficient customer support
And much more
The results Ketto have achieved with our CRM are exceptional and we're proud to be a part of their success. Currently, there are over 200+ telecalling agents at Ketto, who are using our CRM to achieve great results. Currently, their capability of managing tasks has grown up to 15000 tasks per month. Moreover, the agents now handle more than 41000 calls every month, which is a record-breaking success. Customers like Ketto love our software because it not only works but helps them achieve desired results.