Lokmanya is one of the leading financial organizations, with branches all across India. They were facing severe issues while monitoring the sales team of multiple branches altogether. AI CRM not only resolved this concern but offered effective solutions to the company's other serious problems. As a result, Lokmanya generated more than 2 million in revenue in a record-breaking 6 months, thanks to AI CRM.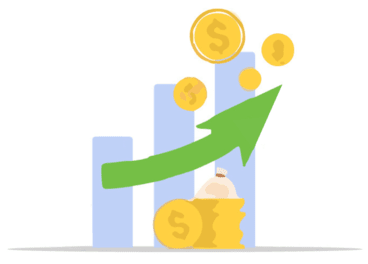 About Lokmanya
Lokmanya is India's top financial organisation, based in Karnataka, empowering businesses and individuals through monetary support and assistance. It's a multipurpose and multi-state cooperative society with a total of 213 branches in Delhi, Goa, Maharashtra and Karnataka. The company offers a wide range of financial products like fixed deposits, pigmy deposits, investments support, insurance, etc. Lokmanya also has multiple tie-ups with leading health, life and general insurance companies.
---
Problems Experienced by Lokmanya
AI CRM has helped Lokmanya generate Revenue of 2 million in just 6 months. They achieved the milestone because our CRM eliminated the various potential issues that were resisting growth. Here are some primary issues AI CRM helped Lokmanya resolve:
Difficulty in Monitoring Sales Teams of Multiple Branches
Lokmanya has around 213 branches across four states of India, i.e. Delhi, Karnataka, Goa and Maharashtra. With so many branches, it was difficult for the head management to monitor the sales team of each branch. Since there wasn't any proper monitoring, they could not identify the areas where they were lacking. As a result, their business growth slowed dramatically.
Struggling to Increase Sales Productivity in Hybrid Office Model
Another huge problem in front of Lokmanya was low productivity among the sales team. In the hybrid working model, sales teams couldn't work to their fullest capabilities, resulting in great backlashes. The work inefficiency was due to improper connection and communication mode, as agents couldn't receive calls on time when WFH. This issue wasn't only affecting sales but also the company's growth.
No Proper Reporting of Sales Agents' Activities by Branch/Region
The agents were meant to maintain a proper record of their sales activities. To do so, Lokmanya took the help of spreadsheets. But recording and managing data on spreadsheets weren't convenient. Plus, the reported activities weren't updated timely. What Lokmanya needed was an integrated platform which could record sales agents' activities in real-time. This was when they came across our AI CRM.
Looking For a Cost-Effective Solution to Replace The PRI Calling System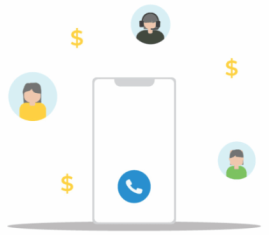 The PRI calling system Lokmanya used earlier wasn't productive and was costing them unnecessary efforts and funds. The sales agents couldn't connect with callers on time, while follow-ups weren't taken timely. The company needed an integrated solution to all their concerns at a cost that didn't leave a dent in their pockets. Their search ended at AI CRM.
Didn't Have a Proper User-Friendly CRM
The sales of Lokmanya were decreasing drastically, while the company struggled with the inefficient working of agents. Spreadsheets weren't coming out to be an ideal medium for recording agents' activities. It was offering more inconvenience than being helpful to the agents. Moreover, the company was lacking in terms of a user-friendly CRM, which was costing them the wastage of two biggest resources - time and money.
---
Solutions Corefactors AI CRM Offered to Lokmanya
Corefactors AI CRM has helped Lokmanya overcome all the above problems. Following are some key solutions that our CRM offers the organisation:
Hierarchy Management System
The Hierarchy Management System that AI CRM offers allows access to this tool in multiple locations. Since only one platform is operable between multiple branches, monitoring agent activities across various branches have become simpler. This has helped the organisation get the best out of its agents by boosting their productivity. The Hierarchy Management System has also played a key role in helping Lokmanya generate 2 million in Revenue.
Mobile Application
Low sales productivity was a huge issue Lokmanya was experiencing when agents worked in the hybrid model. Corefactors offered them the mobile application of AI CRM as a solution. Using the mobile version of the CRM, sales agents can now handle 12000 calls a month. Since this application has an easy user interface, agents spend more time calling and less time learning its operation. Thus, resulting in improved employee efficiency.
CEO Dashboard
By using a CEO Dashboard, VPs and branch heads can now check the activities of sales agents whenever they want. In addition, since AI CRM reports activities in real-time, management officials can access updated reports. With the latest information, management made more accurate and right decisions, helping the organisation scale to the next level.
Complete Website Integration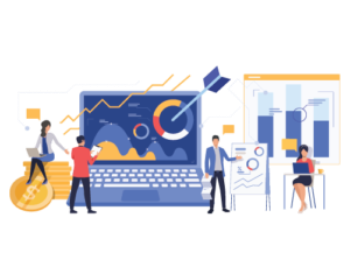 The best part about AI CRM is that it's very easy to integrate with the Lokmanya website. They didn't face any issues integrating the software with their official website. Along with website integration, the CRM has also provided the website with a Knowlarity IVR, which now helps Lokmanya capture more potential leads. The company has onboarded 685 new customers thanks to AI CRM and its wonderful features like IVR.
---
Results And Benefits
AI CRM, which Corefactors has provided Lokmanya, has helped them level up their business. The employee efficiency has increased, the agent's capability to handle sales calls has also been boosted, and best of all - they have achieved $2 Million in Revenue in a record-breaking time of 6 months. Some more impressive results that Lokemanya has experienced with our CRM are as follows:
685 new customers onboard by the sales agents
Proper recording of sales activities
User-friendly CRM which boosts the employee efficiency
This is just the tip of the iceberg when it comes to how our CRM has helped them grow. We are happy and proud of the immense success that Lokmanya has achieved via AI CRM.
At Corefactors, we're all about providing the best CRM support to our customers. But we also care about our relationships with our customers. Customers matter the most to us. Just like us, our CRM is also efficient at helping you build and maintain a strong and lasting relationship with your clients. The reason why Lokmanya picked us isn't only because our CRM offers better features. But because it's cost-effective too.