80%


Reduced Lead Leakage

4000+


Lead Managed

3000+


SMS Sent
About Attitude Tally Academy
Attitude Tally Academy offers best courses for e-accounting, banking, taxation, tally ERP9 (including GST), basics of computer, personality development, multimedia designing, advanced diploma in computer applications, etc. 
It's one of the best institutes in Delhi NCR as their courses and class modules are prepared in an advanced-level as well as beginner-friendly way.
But their business workflow was getting hampered due to lack of a CRM tool. As they received 30 to 50 leads per day, their main challenge was to manage them and segregate the leads according to their requirement.
It became difficult to manage all this in just an excel sheet. Their business process also required continuous follow-ups and retargeting through various channels. They faced problems in all these aspects before approaching Corefactors.
Challenges Faced By Attitude Tally Academy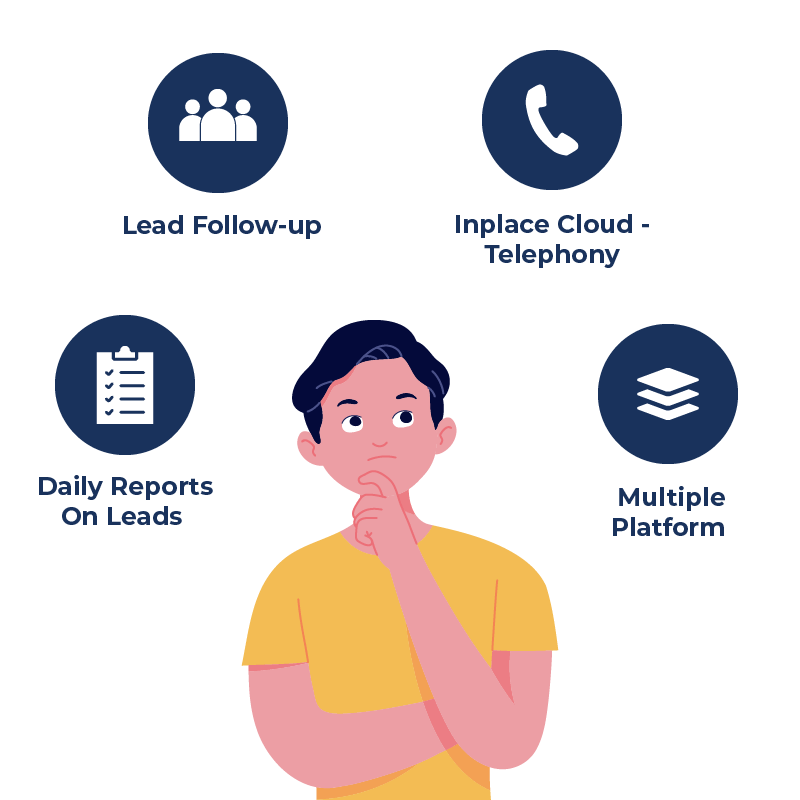 The major challenge faced by the academy was that they were not able to get daily reports on leads and had problems following up with a significant number of prospects.
They realized that a few companies do provide CRM solutions catering to their needs but they wanted an all-in-one platform. They wanted cloud telephony in CRM itself as they were using different platforms for calling.
Goals Decided By Attitude Tally Academy Before Connecting With Corefactors
CRM with inbuilt cloud telephony.
Lead management system.
Seamless lead follow-up.
Automated SMS and IVR.
Call tracking and retargeting.
An Integrated Platform For Easier Business Workflow
After analyzing Attitude Tally Academy's challenges with our different departments, we gave them an all-in-one platform for managing their leads, inbuilt calling, marketing automation, and accurate daily report.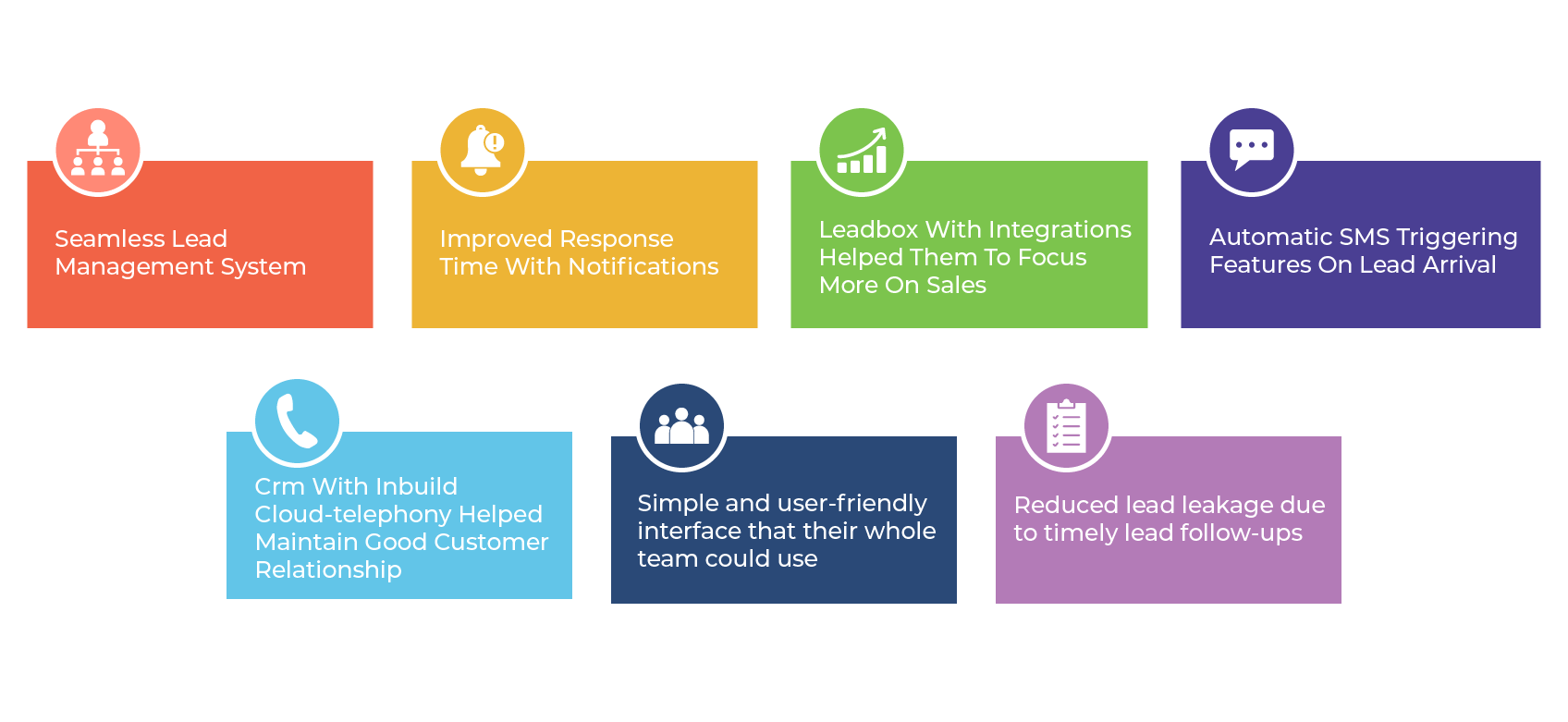 Business Workflow Connected With AI CRM (Teleduce)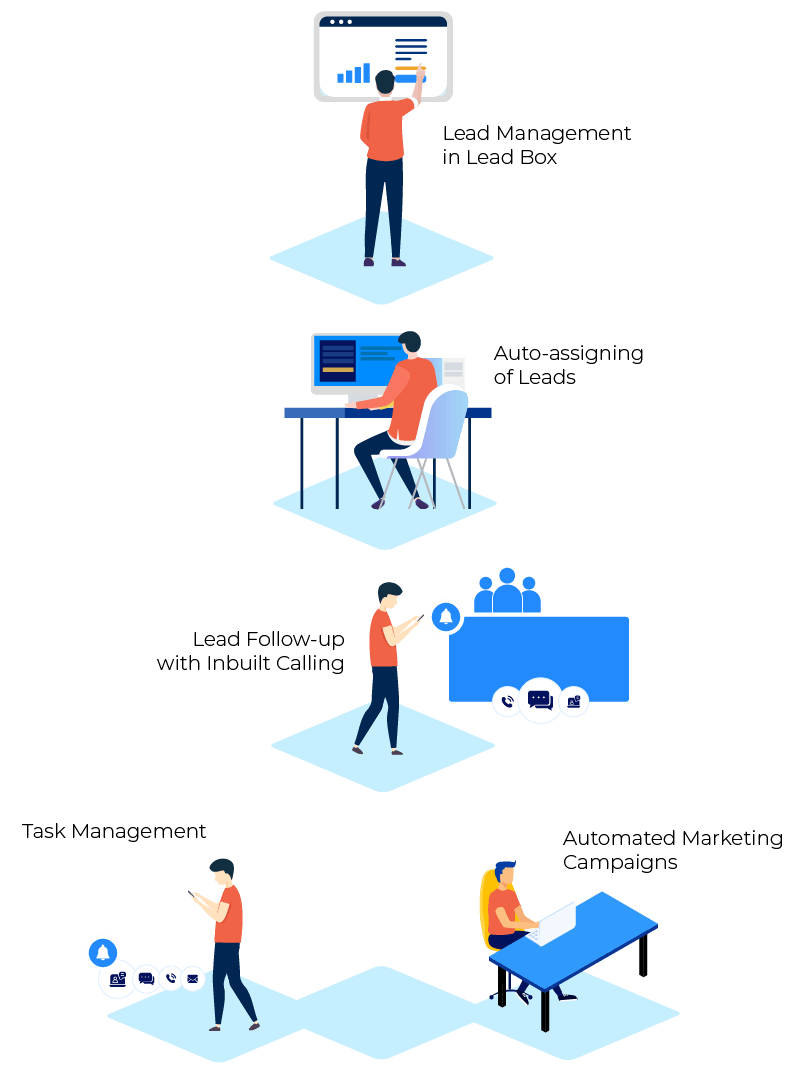 Lead Management In Lead Box
Manage leads effectively in Lead Box. Access customer details and segregate new leads according to the requirements.
Auto-assign leads to the respective territory owner. The filter can be used to toggle between stages, modify date, and more. The lead owner can also monitor the stage a lead's in.
Lead Follow-Up With Inbuilt Calling
Follow-up with existing leads with Teleduce. Capture additional leads through the inbuilt calling feature. Tasks are automatically set in case of follow-ups.
Automated Marketing Campaigns
Run automated marketing campaigns and monitor overall leads flow every day. Check on engagement on the marketing campaigns by monitoring the magic link feature.
Create tasks and notifications to nurture leads further down the sales funnel. Give the highest priority to the raw or new leads.
Benefits After The Implementation Of AI CRM (Teleduce):
Seamless lead management system.
Improved response time with notifications.
Lead Box with integrations helped them to focus more on sales.
Automatic SMS triggering features on lead arrival.
Leads forwarding feature to any number.
CRM with inbuild cloud-telephony helped maintain good customer relationships.
Simple and user-friendly interface that their whole team could use.
Reduced lead leakage due to timely lead follow-ups.

Success With AI CRM (Teleduce)
Teleduce helped us to sell faster, scale faster, and resolve faster.

After implementing an integrated platform like Teleduce, Attitude Tally Academy's lead leakage reduced drastically. They experienced an 80% decrease in lead leakages and enhanced productivity. Teleduce helped Attitude Tally Academy to create a sales funnel and manage the entire sales and marketing process.

Attitude Tally Academy Team
Get such results for your business too with Teleduce Integrated CRM.