Finding it difficult to be consistent in managing leads? Worry not.
In this lead management system software blog, we will discuss everything that you need to know about the best lead management system.
What Is a Lead Management System?
A lead management system sounds simple, right? But you will find it a little complex once you delve deep into it.
No matter what is your lead source, you need to evaluate and nurture them before passing them to the sales team.
And, this entire process creates the basic foundation of a lead management system.
Did you know that only 25% of the leads in your sales pipeline are actually legitimate ones?
A Lead Management System helps you to capture and manage leads, nurture them with personalized campaigns, and prepare them to be ready for sales. It lets you keep an eye on their activities and track their behavior.
Once you start getting more leads, it becomes a little hectic for you to keep track of all of them.
That's why you need a Lead Management System. Since the leads are at various stages of a sales pipeline, they must be engaged in the most appropriate manner.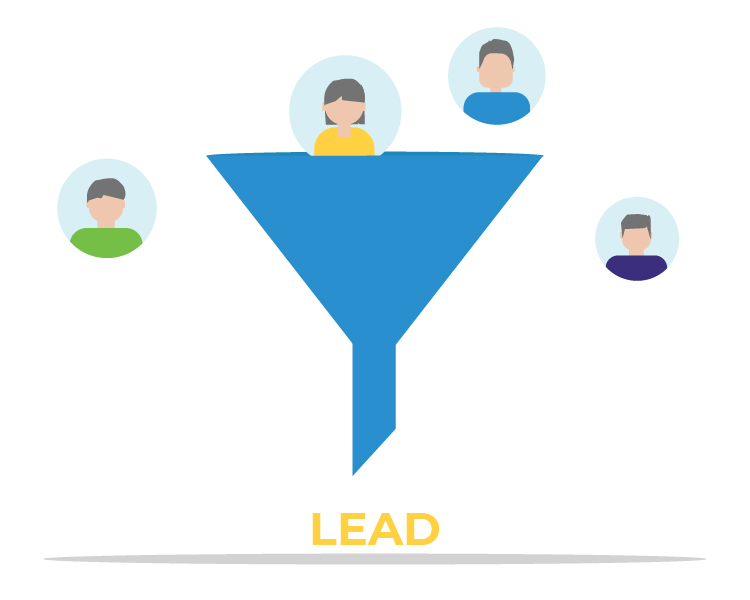 Once you implement a Lead Management system, you will be able to figure out the right time to push them to the sales team.
Helping your sales and marketing team to be efficient in what they do, this system ensures significant improvement in your sales pipeline.
With the lead management system CRM, you will be able to create educated buyers who already know the value of your product.
This can be achieved by sending timely campaigns based on the lead score.
Helping you to understand the exact need of your buyer, lead management systems can assist you in generating revenue faster.
Why Do You Need a Lead Management System?
In order to understand the expectations of your customers, you need to have lead management in place.
Your sales team needs a lead management system to recognize the sales-ready leads.
This will help them to stop wasting time with unqualified leads. Here are 4 reasons why you need a lead management system:
Are You Capturing All the Leads?
If you aren't capturing all the leads that are searching for you, you are not doing it in the right way.
With an efficient lead management system on your side, you will be able to capture prospects, both known and anonymous.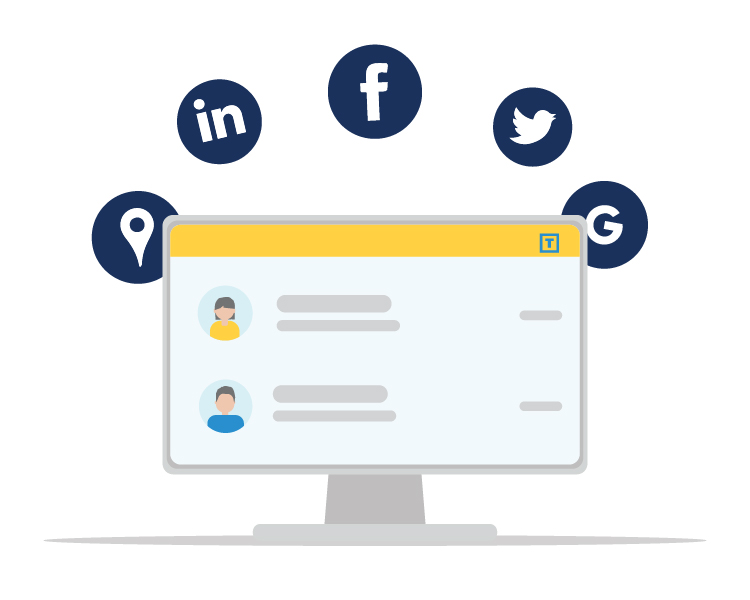 When leads fill a form on your landing page, you should ideally attribute their previous visits to the new lead created in your lead management system.
Lead management software also empowers you to run demand generation campaigns and initiate nurturing campaigns.
In addition, help your visitors to save time by offering autocompletion upon recognition.
2. Are Your Leads Ready for Sales?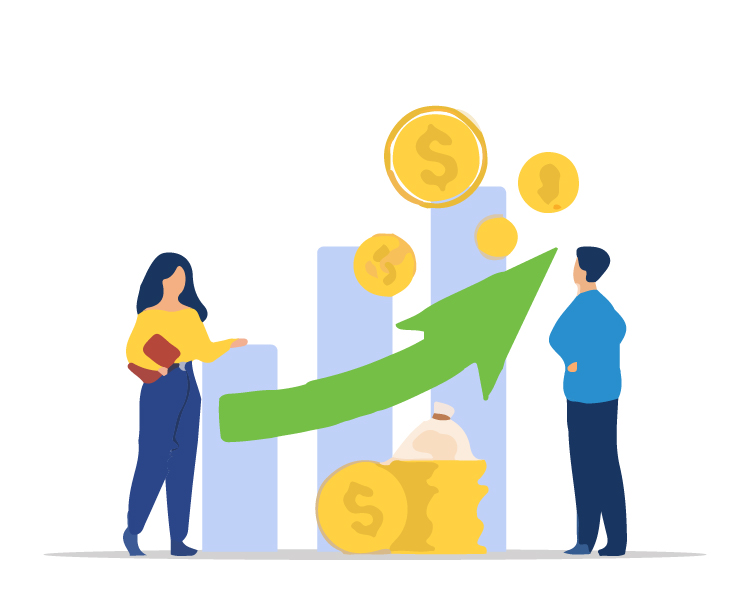 If you have already figured out that your leads are not ready for sales, you have truly realized and understood the problem.
Now, let's have a look at the solution. Since your customers have their own research and discovery process, your goal is to educate them as much as possible.
Once you get top-of-funnel traffic from inbound and outbound marketing, you should start shaping their views instead of selling to them.
Your initial emails can talk about best practices, statistics, best tips, and so on. With time, this activity will help you in building a relationship with your prospective leads.
Once that is done, you can start working on understanding the pain points and needs of your customers.
3. Are You Able to Measure if Your Leads Are Sales-ready?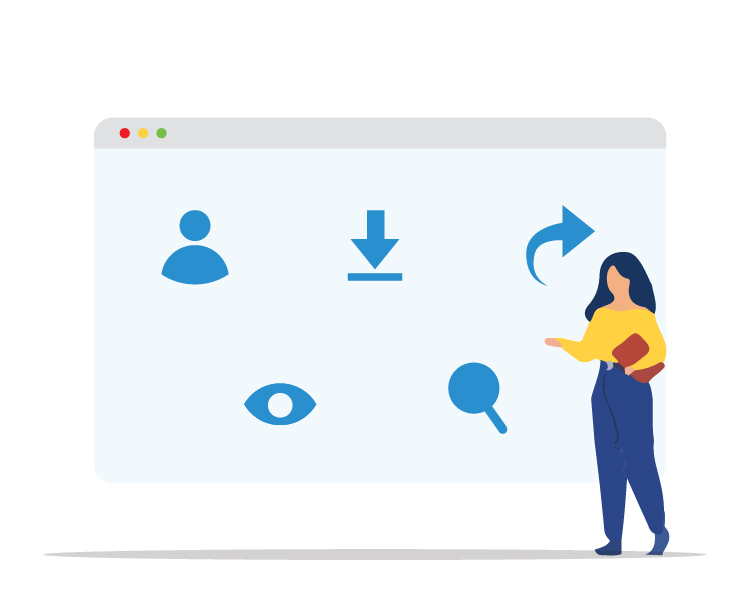 Did you answer no to this question? Well, building trust with your customers is the first step.
You must remember that you can sell only to those who are informed, educated, and qualified. Take your leads through personalized nurturing so that they start believing in your product.
As you run nurturing campaigns, you will be able to understand where they are in the buying cycle from a number of white paper downloads, webpage visits, email clicks, etc.
4. Is Your Sales Team Happy With the Quality of Leads?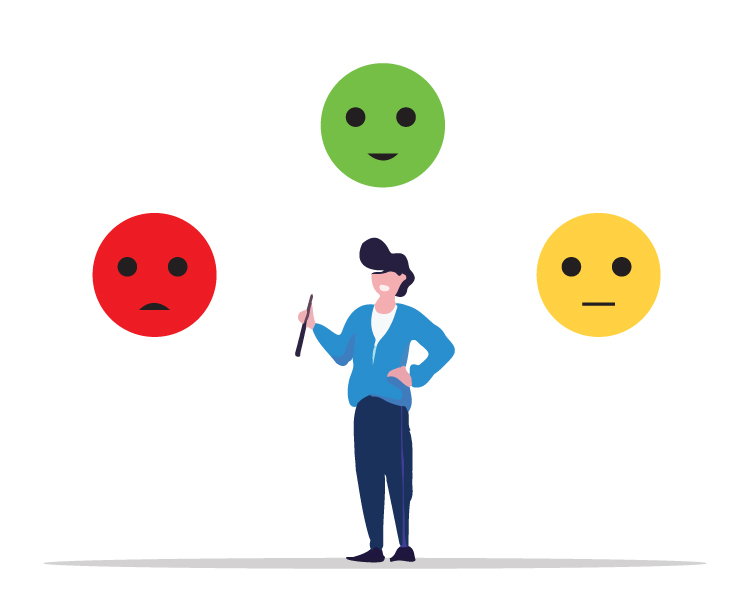 Once you have sales-ready leads, you must be quick in picking up the phone and starting a contextual conversation.
The best thing to do is to engage with prioritizing these sales-ready leads based on urgency and quality.
Now you can focus on these filtered leads. Your sales team must know the marketing strategies that have brought in these leads and their previous activities.
Now it is time for your sales team to make the call. If the leads are not closed, you need to take them through further nurturing.
Lead Management System Features
The lead management system is software that helps businesses manage their digital marketing and sales activities.
-Scores, comparisons, and rules
-Real-time leads
-Lead scoring process
-Lead correlation
-Lead filtering and rules
-Lead dashboard
-Insights and analytics
-Earnings qualified leads
-Searchable leads
-Email notification of leads
3 Elements of a Lead Management System Software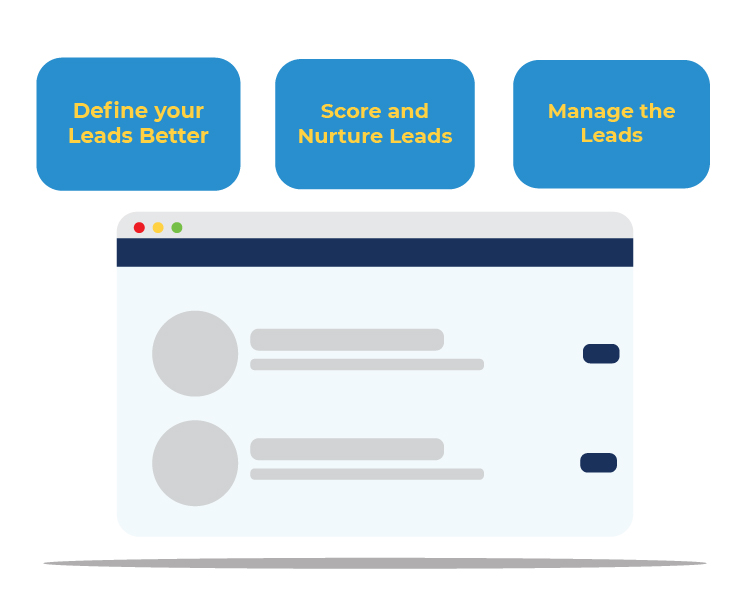 The best lead management system will always allow you to define your leads, manage and score them, and nurture them as well.
Lead management automation caters to your need for getting all things done in one place.
1. Define Your Leads Better
The eternal conflict between marketing and sales teams is about what makes a lead a qualified one.
To marketers, a qualified lead might be one that responded to a campaign.
However, sales teams are more bothered about whether this lead is ready to make a purchase or not.
The need of the hour is that your sales and marketing teams sit together to define a qualified lead. And, a lead management system can help you to find qualified leads faster.
While evaluating the sales-readiness of a lead, you can consider the following points.
Geography: Where is your lead located at?
Company Size: What is the company size of your lead?
Lead Source: Through which channel has your lead come from? For example, social media or PPC search advertising.
Tracking Metrics: Does your lead already know about your product? It is best to refer to the metrics related to a number of web visits, event attendance, content downloads, and so on.
2. Score and Nurture Leads
Did you know you can generate 50% more sales-ready leads at 33% lower cost with quality nurturing campaigns?
Your lead management system plays a crucial role in helping you to understand the lead score.
Lead scoring is a method that tells you how prepared is your lead to make a purchase. On the other hand, lead nurturing is all about delivering targeted and personalized messages to your leads with appropriate resources.
Based on the data available from nurturing campaigns, you will be able to segment leads into sales-ready leads and leads that need to be further nurtured.
3. Managing Leads
Managing leads is of utmost importance because you won't be able to drive timely engagement without it.
A lead management system helps you to track lead behavior of your leads.
Once you have this data, you will be able to personalize interactions that can help in generating revenue.
The best part of using automated lead management software is that it removes duplicates and provide your sales team with a clean list to work with.
The Lead Management Process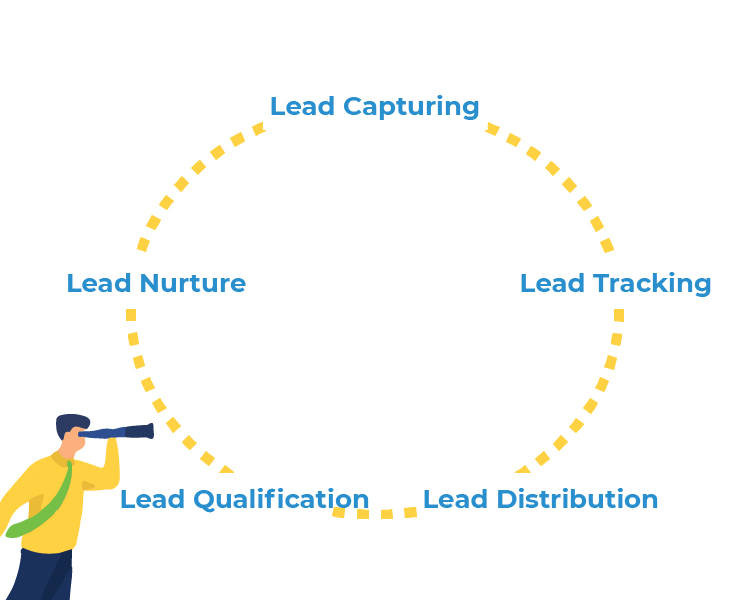 You must have understood by now that lead management is a process rather than a tool.
Using lead management software automates the entire lead management process for you.
Ideally, the lead management process consists of 5 steps which are given below.
1. Automated Lead Capturing
If you are getting leads from multiple sources, you must be able to capture them all.
And, that's what exactly a lead management system does for you. Businesses used to maintain an excel sheet and manually enter leads once upon a time.
However, that is not possible today, especially with the high volume of leads.
A simple lead management system automatically captures leads from API integrations, PPC ads, web pages, social media, phone, chat, etc., and thus ensures zero lead leakage.
This also lets you understand the ratio of spending on each source and leads gathered from them.
2. Automated Lead Tracking
It is imperative that your lead management system is able to track lead behavior upon capturing a lead.
By tracking the activities of your leads, you will be able to have better insights into the pages visited, forms filled, and pages spent the most time on.
All this information can help you to have a better understanding of your customers and their requirements.
3. Automated Lead Distribution
At this stage, you need speed more than anything else. A lead, once captured, needs to be quickly passed on to the sales team.
Once you get an inquiry, you need to respond before your competitors do. A lead management system can take care of this by triggering automated calls and assigning the lead to the most qualified salesperson.
4. Automated Lead Qualification
Once the initial contact is done, you need to find out the sales-ready leads.
Your sales team can't simply go on chasing leads that aren't worth the time.
Lead management systems will usually help you by providing you with a lead score.

Higher the lead score, the better the chances are. You can have this score customized depending on your preferences. You can pursue nurturing the leads who are not sales-ready.
5. Automated Lead Nurturing
Did you know nurtured leads can give you 47% larger purchases? Even if your leads are not ready to buy or don't have the funds right now, you should never consider them as dead.
Ideally, you should come up with a lead nurturing strategy that will help your brand to be in their top of mind.
Once you figure out the reason behind them not opting in, you need to pursue them with something that offers value to them.
With a lead nurturing strategy in place, you will be able to get sales-ready leads. Lead management systems help you to automate the lead nurturing process.
What is the ROI of a Lead Management System?
Every business out there wants to scale, grow, and achieve ROI. But, what is the ROI of a lead management system?
With a lead management system in place, you will have increased sales along with improved follow-ups.
Improved Follow-ups: With an efficient lead management system, your sales team will be able to follow up more leads than ever.
According to Strategic IC, 46% of marketers with well-planned lead management strategies have sales teams who follow up on more than 75% of the leads.
Increased Sales: Will you be interested in increased sales at less cost? Did you know you can yield a 73% higher conversion rate by nurturing leads with targeted content relevant to their interests?
Reach Sales Quotas: A lead management system helps you in reaching sales quotas as well. You can experience a 9.3% higher sales quota completion rate with a strategy for lead generation and management.
TL;DR: A lead management system helps you with automated lead capturing, lead distribution, and lead nurturing as well.
A lead management system software makes it easier for you to push qualified leads down the sales funnel and pursue them with personalized interaction.
Want to experience the best lead management system software? Minimize lead leakage, manage leads, and nurture leads with Teleduce.