According to a market report published by Transparency Market Research, the global cloud telephony services market is projected to grow at a rate of 17.2% in the next five years.
This is due to the multiple benefits offered by cloud telephony services.
But how does cloud telephony work? Well, for starters, in cloud telephony, calls are made via your broadband connection rather than traditional wire-based systems.
This guide will walk you through everything you would want to know about cloud telephony as well as help you in choosing the best cloud telephony service provider for you.
How Does Cloud Telephony Work?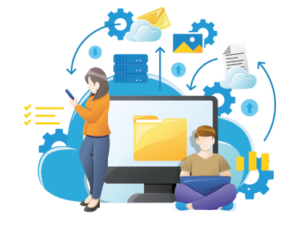 When you use cloud telephony, your complete business phone systems get migrated to cloud communications.
Your cloud-based PBX system is hosted in a data center and not in your office. All your calls will be routed through cloud servers.
Unlike the traditional PBX system, cloud telephony comes with amazing features like IVR services, call recording. Etc. without an extra dime spent on equipment.
Let's have a look at how incoming and outgoing calls work in cloud telephony.
How Does Cloud-based Telephony Work for Incoming Calls?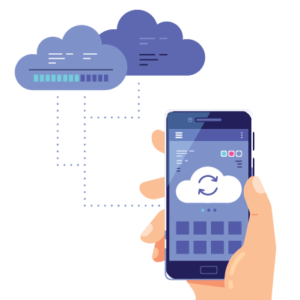 In India, cloud telephony is primarily used for both inbound and outbound calls.
Here you will get to know about the way inbound calls work. To know more about the way outbound calls work, keep reading.
You get a published phone number for incoming calls. These are usually virtual numbers that you can publish in your campaigns like missed call marketing.
When a customer calls these published numbers, the call gets forwarded to your number via PRI lines. Since cloud telephony comes with advanced features like IVR, call recording, API etc, you can use them to define your rules about directing calls. You can also integrate the cloud telephony with an integrated CRM like Teleduce and define call distribution rules.
The customer listens to the IVR message (if chosen) then the call gets directed to Agents numbers which are pre-defined by you. These could be your team members mobile numbers or office landline numbers.
Your call gets recorded and you can even get SMS notification after the call.

How Cloud Telephony Works for Outgoing calls?
A lot of businesses don't prefer to use cloud telephony for outgoing calls because the process is a bit slower and costlier than regular calls.
Outgoing calls are made via a dialer or an integrated sales and marketing CRM like Teleduce.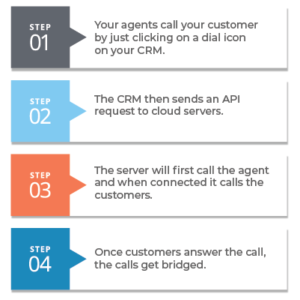 Your agents call your customer by just clicking on a dial icon on your CRM.
The CRM then sends an API request to cloud servers.
The server will first call the agent and when connected it calls the customers.
Once customers answer the call, the calls get bridged.
Pro-tip: To ensure you are reaping the best benefits of the cloud system, check out our free IVR Basics Guide. With this guide, you can address challenges in the most effective manner possible.
Advantages of Cloud Telephony Solutions
According to Broadcast Survey by Global Telecom, the cloud telephony market in India and other countries across various sectors are to increase nearly 6 times to 41% over the next 5 years.
This is because the cloud telephony system is packed with plenty of features. Here are some of the cloud telephony benefits:
Integrate Multiple Communications Services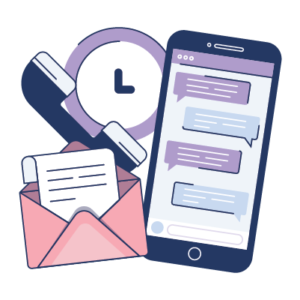 While traditional PBX phone systems offer voice services, cloud telephony comes with comprehensive capabilities like instant messaging, voice calling, mobility features, conferencing, call recording and other collaboration tools – all in a single system.
No Hardware Requirement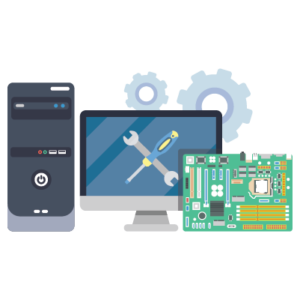 Since cloud communications are provided by a third-party service provider and are accessed over the Internet or a dedicated network connection, they are responsible for all hardware and software management. Corefactors, a reputed cloud telephony service provider, offers the service on pay-as-you-go, subscription basis.
Work Seamlessly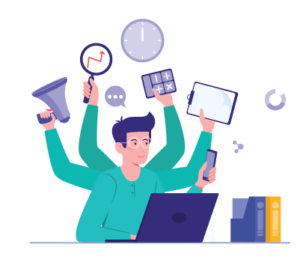 Provide a seamless experience for both your employees and customers by integrating multiple communications and collaboration services spanning over fixed and mobile phones.
Go Mobile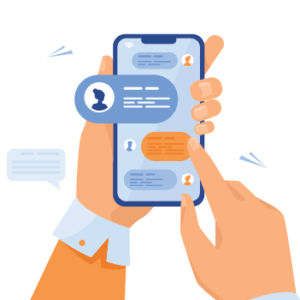 Your employees can considerably improve their productivity because they can access all the information and tools they need – anywhere, anytime.
Multi-level IVR Services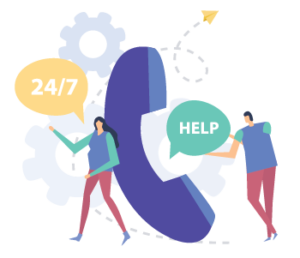 With cloud telephony, IVR services, greet your incoming callers with a meaningful IVR and create a long-standing impression on them. You can also use it to distribute calls as per the caller's selection.
Call Recording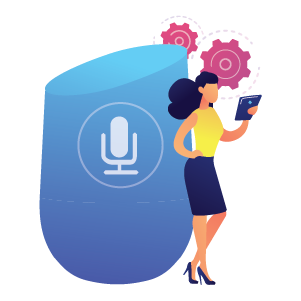 Record all you calls and use these recordings for training purposes, quality control or dispute resolution.
Detailed Reports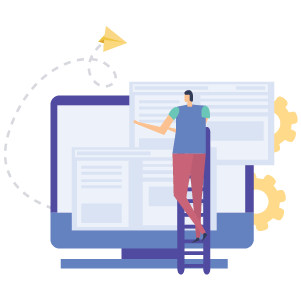 Get detailed reports to analyze the performance of your agents. You get access to all the important statistics like agent call report, call duration, call held etc.
Reliability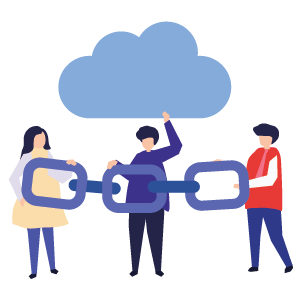 With the best cloud telephony service providers like Corefactors, you get fully-resilient infrastructure with multiple carriers for voice breakout.
This means your employees can operate as they usually would on a different device without customers noticing any difference.
Scalability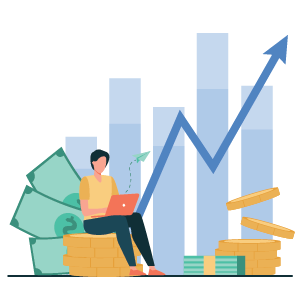 With ever-increasing competition, businesses need to be more fast, efficient and agile in their methods. With cloud telephony, you can add or remove users on a regular basis and you only pay for what you need. Check out our webinar on How to Scale Your Business and learn how small businesses can use CRM to scale.

Key Purchase Considerations for Cloud Telephony Service
There are plenty of cloud telephony services providers in India. However, not all are equal when it comes to functionality, flexibility, management complexity and resilience. To find the solutions that are right for your business, carefully consider the following issues.
1. Understand Your Needs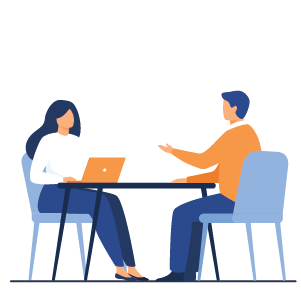 Do your employees work remotely at multiple sites? Or you are a smaller single-site business?
In fact, according to a survey, 29% of employees are more satisfied when they work remotely. This means remote work isn't the future of work culture, it is the present and you better be prepared for it.
But depending on your needs, you need to decide whether you need advanced collaboration tools such as web conferencing or file-sharing capabilities or not. However, for any business collaboration with customers is a key consideration.
So, your cloud telephony service provider must offer tools that make it quick and easy for a customer to interact with your business as this will have a big impact on customer service.
Most of the cloud telephony companies in India will be able to provide you with this solution.
2. Core Functionality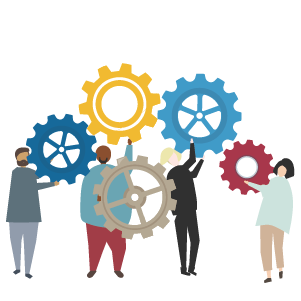 Choose a cloud telephony solution that has all the functionality required to successfully manage your business day-to-day.
For example, if your employees already rely on call screening with your existing system, make sure your cloud communications offer it too.
3. Ease of Use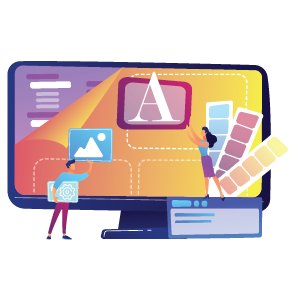 Do you have a skilled IT team that can manage different elements of cloud telephony provided by different providers or would you prefer a 'one-stop-shop' solution?
The best cloud phone system for small businesses will offer you a fully integrated solution with simple interfaces and intuitive management tools.
4. Integration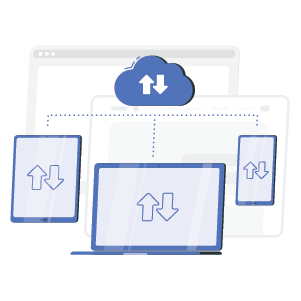 Do you need a cloud solution that integrates with your existing CRM system so that you can improve your customers' experience when calling in, or improve the productivity of your salespeople?
Then you need a cloud telephony software provider that offers open APIs which enable easy integration with other apps.
Also, you might want to keep your existing phone systems.
If that's the case with you, then choose a solution that supports a hybrid model that combines cloud services with your existing on-premise technology.
5. Resilience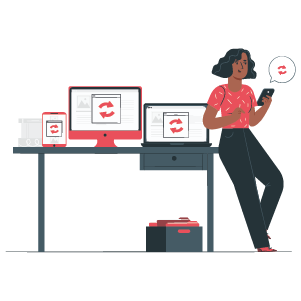 Cloud telephony removes the direct burden of business continuity and disaster support.
But what measures does the cloud services provider has in place to ensure that you and your data are completely protected and always available?
It is very important to understand this before choosing a service provider as it is vital to the running of your business.
What Should You Ask Your Cloud Telephony Service Provider?
Now that you know what features you should look for in the best cloud telephony service providers, here are a few questions you need to ask them while choosing them.
Understanding All Features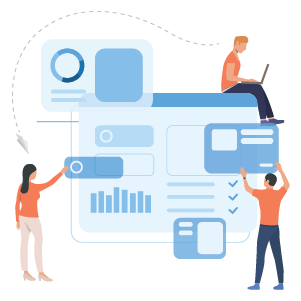 Cloud PBX comes with a huge array of features that are included with the system.
What are the basic features they are offering? Does it include IVR services, conference calls, voicemail to email, etc?
What tools do they offer to improve collaboration within the business?
How easy is it to manage and set up?
Do they offer an API integration with your existing lead management system CRM?
Do they offer any backup options in case of an Internet outage?
Cost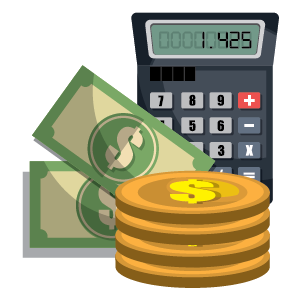 When you go with Cloud PBX solution, you are definitely saving money. However, make sure to understand any hidden charges.
Are there maintenance, licensing, or upgrade costs?
Do you get a complete breakdown of costs?
Is support included in the price offered, or is that extra?
Support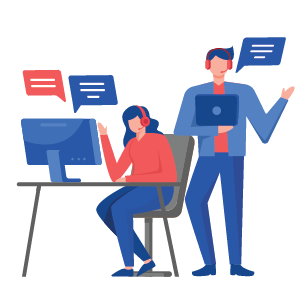 Ask these questions to understand your pre, during and aftercare cloud telephony service.
What kind of support can you expect during setup?
Once the system is up and running, who will take care of you?
How many data centers do they have? Will they guarantee uptime?
Choose the Best Cloud Phone System for Small Business
A lot of small businesses today have started realizing the benefits of cloud telephony services and are willing to invest in cloud telephony technology even at an early stage of their businesses.
This is usually because of their inclination towards the best cloud telephony features such as IVR, unlimited minutes, call recording facility among others.
The cloud-based call management system also gives small businesses an automated database of all the callers, which is extremely helpful to sustain their marketing activities like promotional SMS service campaigns.
They also get access to call recordings which helps them understand buyer persona and understand their target audience in a better way.
With these marvelous features and benefits, how can any business whether small or large say no to cloud telephony?
Teleduce by Corefactors is an integrated sales and marketing tool that offers cloud telephony along with other robust features like email marketing, SMS marketing, landing page, IVR solutions, missed call marketing, etc.
In addition, you also get detailed reports and analytics as well.
Make the best choice for your business.