Software companies use a lot of tools, among that customer relationship management (CRM) software might be the most important. This is especially true for customer-success-focused companies.
You need to store a lot of information about your customers in order to help them succeed. And your customer success team needs to be able to find it quickly. Customer success with CRM integration makes it easier.
Setting up your CRM in a way that works for your customer success team makes it more effective and drives revenue.
How A CRM Helps In Customer Success?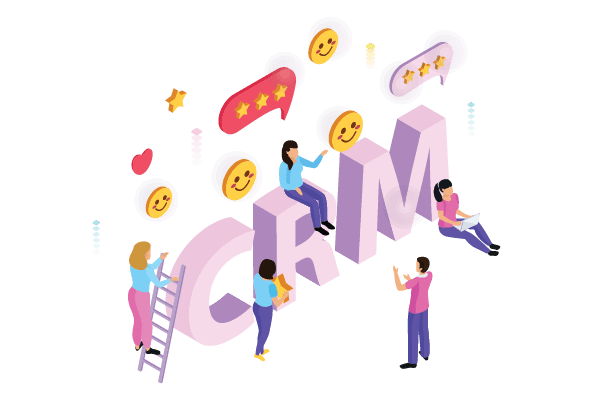 Most of the modern CRMs are loaded with features to help you make the most of your customer experience and build meaningful customer relationships.
This ultimately drives success for your company. But features can only be used if you are doing it correctly. What really matters is how your team ensures to set it up and maintain that success.
After all, best-in-class capabilities are pointless if you're not using them to their potential. Customer Relationship Management systems (CRMs) have changed the game when it comes to how companies know and track their customers.
Client data is more accessible than ever, all thanks to the integrated CRMs that have various features staked in them. Customer success is just one feature and it can do a lot with customer relationships, data, and the execution of their objectives.
Customer success platforms diverge from CRMs in what they do with this data. Rather than just surfacing this information, customer success platforms conduct analysis that enables proactive customer engagement.
Rather than solving issues that require immediate assistance, customer success helps the customer to get the best out of the product or service the company offers.
Customer success with CRM integration focuses mainly on the transaction stage of a customer relationship and makes it stronger. Customer Success Platforms aim to provide continuous value to the customer without losing any important information.
Traditional CRMs have their benefits but lack the necessary features to nurture long term growth. This makes a customer success platform an invaluable tool for any SaaS company.
Why Customer Success Is Important For Your Business?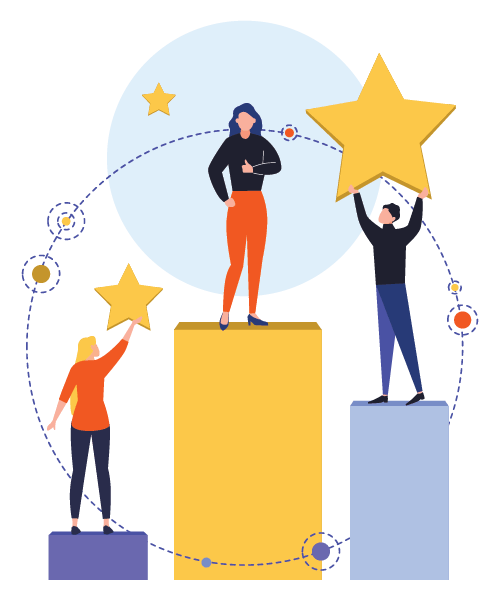 Customer success gives you a great opportunity to come out victorious from all your competitors. It should be something that your whole organization should embrace. Although a special team could do so much more in terms of creating a strategy and building it.
An effective customer success strategy turns your customers into marketing your product or service. They would be willing to recommend your product, refer customers, and provide testimonials.
The word-of-mouth marketing works wonders. Accelerate acquisition validity, grow market share, and open doors to new market development with an effective customer success strategy.
Customer success helps your customers to realize there's more value in your product or service. This leads to increased renewal rates and longer customer tenures. This in turn increases the customer retention rate.
Building ongoing relationships with customers is important to ensure that there's minimal churn rate. Offer timely support and constant assistance of your customer success team.
It's difficult to run an effective customer success program without some kind of tool or software to help you measure customer interactions.
An integrated CRM platform helps you in identifying opportunities for growth and keeps all your customer interactions organized.
Customer Success Integrated with CRM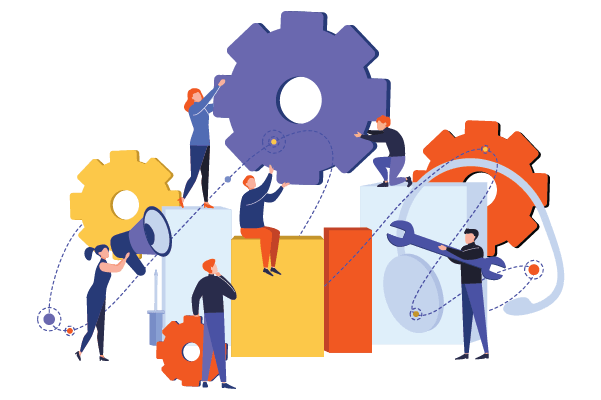 Customer success management has evolved over the past decade. Customer success integrated with CRM should be utilized throughout your organization but you're going to need a dedicated team for a successful customer success strategy.
Some teams will focus on customer retention and renewals and some will focus on up-selling and cross-selling. But both of these strategies require a proactive approach to build meaningful relationships with customers.
A lead management system helps you in the segregation of customers that further helps in strengthening the customer success strategy.
Having the correct integrated CRM with the right internal processes in place to leverage all its shiny new features is critical for staying competitive and exceeding any company's goals quarter after quarter. Once you master these key elements everything else will follow.
How To Engage Customer with an Integrated Customer Success CRM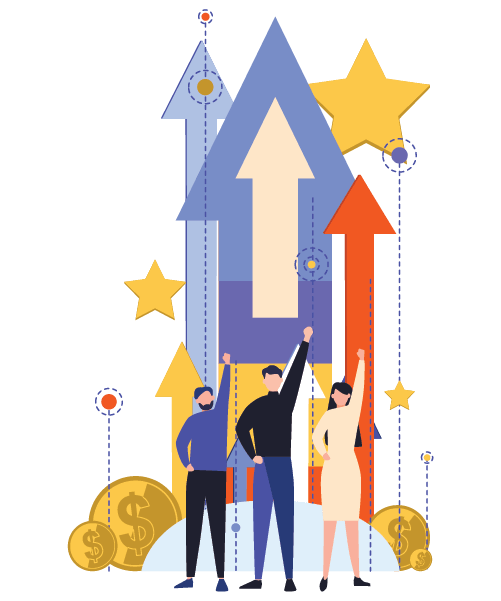 Your customer success CRM serves as a centralized library that helps internal teams to communicate about your customers.
Marketing can communicate with sales to share assets. Your sales team can coordinate with your implementation team to pass along the customer information. Customer support can get in touch with developers to solve problems quickly.
Customer success is no exception, it makes it easier to coordinate with other teams in your company within your CRM and that strengthens your entire customer success strategy.
Your CRM can be your cross-team communication tool and provide you with various options for conversations.
Utilizing an integrated CRM along with IVR service can automatically track customer touchpoints and eliminate manual tasks, thereby increasing agent productivity. This helps in creating an excellent customer experience.
Just as CRMs have reshaped how businesses approach opportunity management, Customer Success Platforms provide a new way to maintain strong customer relationships long after the initial transaction.
Through their use of business intelligence and automation, customer success platforms provide an efficient means to spot indicators of customer health.
A customer success team provides actionable insights and automates the business workflows such as manual processes associated with account management.
Conclusion
Customer success with CRM Integration can be a great help in segmenting your customers, initiating communication, tracking agent interactions, setting up notifications, and integrating as much software as possible ensures that your customer success team gets the best out of your integrated CRM.
But in the end, your customer success team knows more about what they need than anyone else. It's important that you talk to them while setting up and maintaining your CRM.
An integrated CRM with customer success can be a great tool for improving your customer success strategy and workflow.
And if you pair it with the right integrated platform it gives you an opportunity for more revenue growth.