65% of customers believe that a company's customer support service is more important than product marketing.
Providing unparalleled service throughout the marketing process is indeed the primary motive of the customer service providers. To be competitive, you need to go above and beyond expectations and deliver a great experience.
People want to do business with companies that offer excellent customer service.
Small business owners know the price of customer disputes more than anyone. Even if the complaints are not serious enough, they can lead to bad online reviews and a lack of referrals. Both of which can hurt your bottom line.
In this article, you will learn about how customer support software helps in resolving customer queries faster.
CRM: A Digital Aid in Effective Customer Experience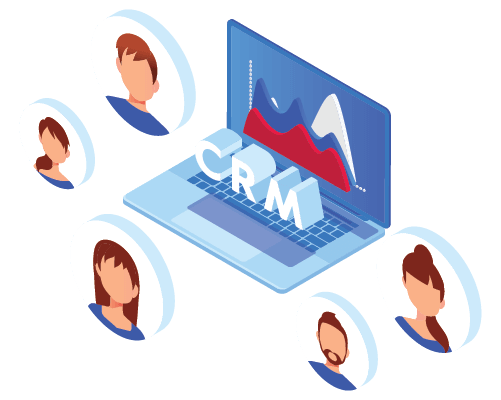 With the digital transformation of recent times, there has occurred 'customer revolution.'
In this phenomenon, the customers are more informed and are socially engaged leaving out prices or products being the sole reasons for doing business with you.
It is more like providing an unparalleled customer experience to one and all.
Today, around 93% of users become buyers of a product after conducting thorough internet research on a service or a product.
You can, therefore, very well understand the required experience they need after the sales cycle is complete. So, what is the best way to cater to this unique need of new-age customers?
It is managing them with customer relationship management software or as we call it, CRM software. A versatile CRM software enables you to have a 360-degree view of the customer profile further helping to address their queries with knowledge.
You can know their purchase history, analyze their search pattern, and make offers based on their interests. CRM opens multiple channels of communication thanks to its ability to get integrated with customer profiles.
Businesses previously relied on face-to-face interactions & later on written ones. The modern companies then added scientific communication mediums like telephone, live, chat, email & then social media.
Also Read: What Is Customer Experience & How to Deliver Great Customer Support Consistently
CRM Creates Personalized Customer Relationship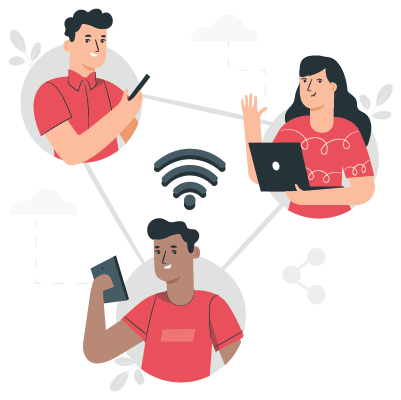 Personalizing your marketing communication can help you create unique customer relationships. A variety of channels are available to them to contact you.
Including email, phone, and website. They can also contact you through different departments, such as sales, marketing, and customer service.
All these conversations are captured by the CRM, regardless of the channel or department they occur in. This gives you and your entire company access to the same information. That's a lot of useful information.
You can use this information to give the customer a unique experience by addressing them by their name, or when they call, knowing exactly what the issue is without having to ask them to repeat themselves.
The customers' perception of your company can improve significantly by personalizing your communication.
Also Read: Types of Help Desk Software
CRM Integrates Data with Customer Service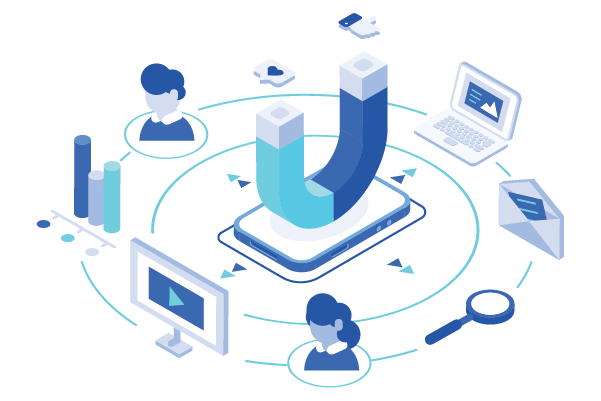 89% of customers get frustrated if they have to repeat their problem to multiple company reps. In fact, 91% don't like contacting a brand multiple times for the same reason.
CRM integration with the phone system allows you to monitor every time a customer calls in their information appears on your customer service rep's computer screen. The result is:
Your customer doesn't have to repeat their queries, which prevents frustration.
The CRM helps to quickly connect the customer with the best agent to solve their problem.
Also Read: What is Proactive Customer Service? How to Deliver it Using Teleduce CRM?
CRM Ensures Consistent Communication With The Customer
Email automation is an easy way to ensure communication with customers is consistent and professional. While choosing an integrated CRM, check whether email automation workflow is available and ask how customizable they are.
Lightweight systems usually offer limited customization, while more integrated solutions, like Teleduce, allow users to create their own templates from scratch.
Imagine sending campaigns to certain customers based on orders or issues and doing it automatically that trigger based on events?
They are sent on behalf of an agent after a call but are done automatically by the CRM. Also, you can flag customers to reach out to every three months and check-in.
Those calls are assigned by a CRM system and those can be put on a daily task list for your team to follow up on.
It's important to remember that customer support isn't just about responding to queries; it's about creating consistent communication across all channels.
Also Read: Benefits of Having a Customer Support Software
Inbuilt Ticketing System in Support Box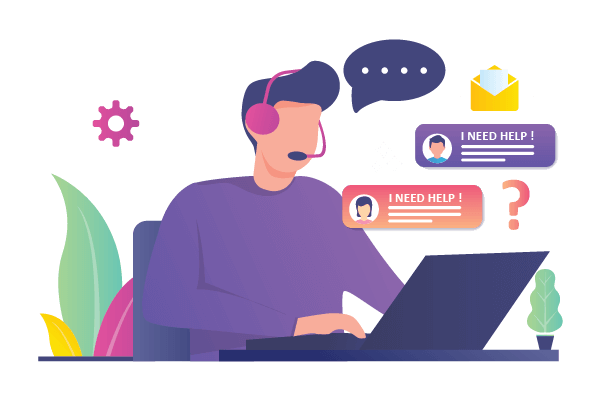 Teleduce offers a CRM alternative that has an inbuilt ticketing system so that your customers can raise a ticket for their queries.
A customer can raise a ticket using email or call functionality. The support agent gets the ticket and prioritizes the customers' issues accordingly.
The Support Box records the entire cycle of the customer including the issue that has been raised after-sales.
A sound CRM and customer experience go hand-in-hand as the former one readies the executive with all the needed knowledge for a speckless session of customer handling.
By providing detailed insight into the customer's communicational as well as transactional pattern with the business, the service executive will be able to provide his or her authority with an accurate report of the customer management pattern.
This report will, later on, help the company to devise out the most incredible strategy to reach them as per their interest.
Also Read: What Is Ticket Id in Support Software and How Helpful It Is?
Final Takeaway
Customers want you to know who they are, understand their specific situations, keep in touch with them, listen to their needs, and provide quick and attentive support.
A Customer Support Software helps you to resolve their queries faster and so much more.
CRM can generate more credible leads with which the business can thrive by converting more prospects into sales.
You can have a full 360-degree view of your customers regardless of who in your company is talking to the customer.