Effective customer support management has to be your key business objective. Especially at a time where the market is shifting towards customer-centric from process-centric.
Owning a small business takes dedication, perseverance, and passion. But, even if you have all the qualities necessary for a successful business, there's no guarantee that customers will connect with your brand.
One of the reasons can be is, your customer base is not that committed or loyal as you would want or need them to be. One important factor for all businesses is customer connection.
If the customers turn out to be dissatisfied, disloyal, or disinterested, then an otherwise great business idea can fall flat too. But, having a solid customer service approach can help businesses excel while their competitors are left behind.
What Is Customer Service Software?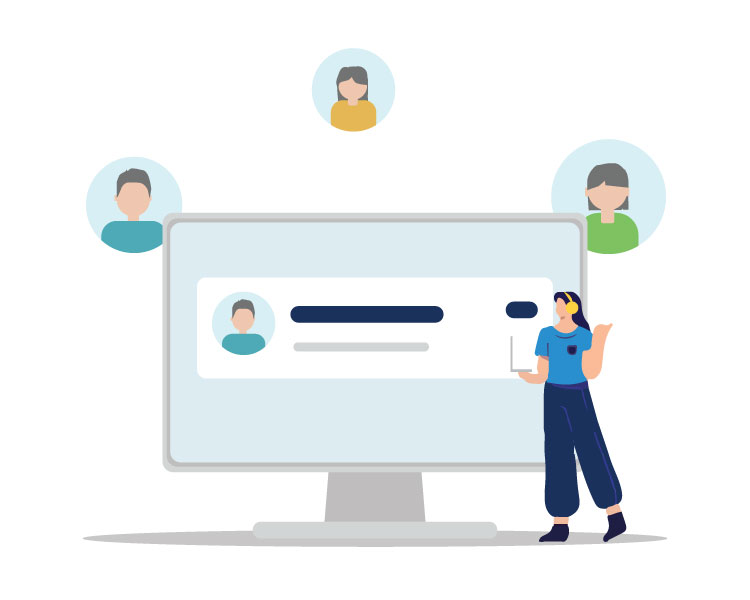 Customer service software can be called a set of tools that are used to collect, organize, respond to, and report on customer support requests.
It may be used to manage one or many communication channels, including email, chat, messaging, and self-service, and it may also integrate with external communications tools like social media or group chat systems.
Companies generally use customer support software to have faster and efficient customer support so that they can be delivered by multiple customer support agents working within the same tool.
Companies having good customer service are more likely to get repeated business from their customers leading to even bigger sales and profits.
But companies that have poor customer service have a strong chance of losing customers. It costs a lot more for a company to attain a customer than to keep them happy and secure.
Also Read: What is Proactive Customer Service? How to Deliver it Using Teleduce CRM?
Define Your Customer Base And Know What They Want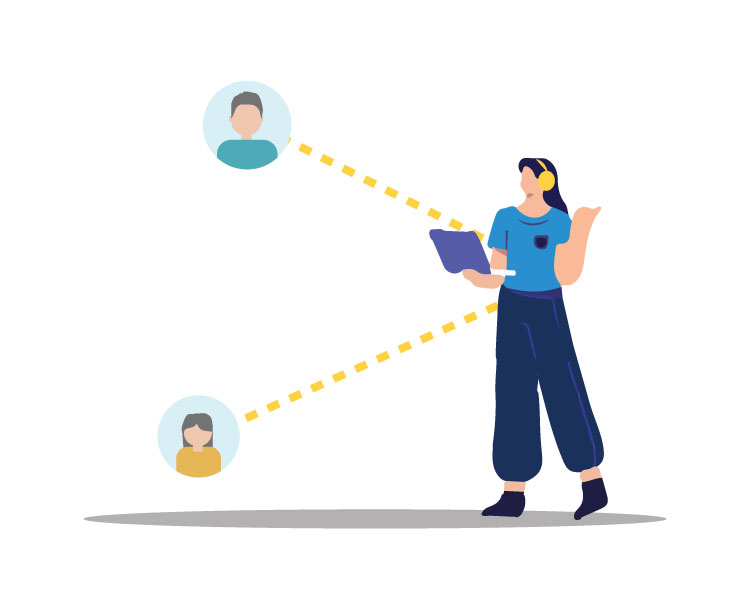 Take a look at yourself from the customer's perspective. Does the customer talk to you in person, or does he visit your website, or he just came across you on social media? What kind of service is he expecting?
Your customer outcomes can also vary depending on your business type, growth trajectory, and support strategy. There's always more than one way to overcome the customer satisfaction peak, so get all the company's stakeholders. Your executive team, support managers, IT teams, etc, to lay out their problems and propose solutions they'd like to see.
Your employees are the ones doing the talking to your customers, so listen to their concerns extra carefully. Understand how they're going through the motions of support. Offer employees the autonomy to serve customers on their terms.
Accommodate individual software and workplace preferences. Pinpoint employee motivators, strengths, and weaknesses as this will help them unleash their full potential. Communicate team goals and organize regular team-building activities.
Also Read: Resolve Customer Queries Faster With Support Box CRM
Benefits Of Customer Support Software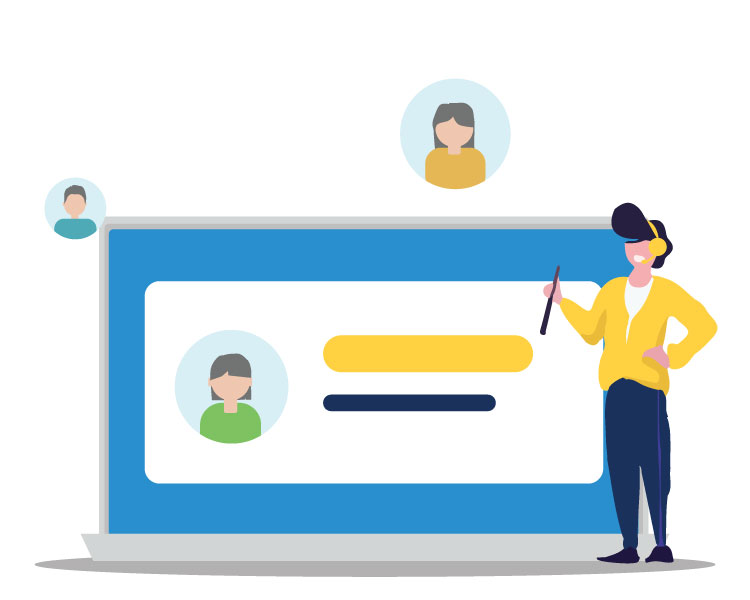 Improved Response Time
75 % of customers are impatient with the time it takes to reach customer service agents.
People want a prompt response when they have an issue with a product or if they simply want the information to make a purchasing decision.
If you want an efficient way to enable your staff to respond to customer issues more promptly, customer service software can be of great help.
Customer support software also frees up the time your agents spend while sorting and prioritizing incoming requests so that high-priority customers are dealt with right away.
Also Read: What Is Customer Experience & How to Deliver Great Customer Support Consistently
Helps In Tracking Agent Performance
When a company has a large team of support agents, it can be easy to miss out on underperforming agents.
Good customer support software can track your individual agents' statistics and performance.
Individual training can be provided to the agents depending on the area in which they are lacking, which will surely help them out.
For instance, say that an agent does not possess sufficient knowledge about the product.
This can be seen in both the slower resolution rate of tickets, as well as the conversations which are between the customer and agent.
By training that agent in-depth about the product, the agent's productivity improves, and the company and customer both benefit.
Provides Accurate Information
There is no doubt some information on the internet is not correct due to the vastness and the amount of information on it.
However, customers have very little tolerance for incorrect information.
When they contact your business with questions or needs, they want to get the right answers the first time.
Explaining the entire problem or issue over multiple times can be tiresome because people are not all on the same page.
Customers also reported that half of the time their questions are not answered properly after they contact the business for any query.
The sole purpose of Customer support software is to enhance communication and improve accuracy.
Customer service software such as what Teleduce allows all staff members to see the same information about a customer's request or problem.
This ensures the customer receives accurate information the first time.
Personalized Customer Engagement
As your business begins to consistently deliver exceptional customer service, your brand will flourish as the one that is engaged with its customers.
People want to be engaged with those with whom they do business. To have a brand image that is professional yet personalizable will establish your brand as a leader.
Personalized customer support includes:
To understand which person/department needs to handle the customer (it's frustrating to be routed from one person to another).
Having a quick and guaranteed response time when an issue arises ( this would occur most likely with regular distributors of your product).
Knowing the exact nature of the issue and the customer's name when responding to a ticket.
According to some research, more than half of buying experiences are based on how the customer feels about the way they are being treated.
Enhancing your brand image with personalizable approaches increases customer purchases.
Provides a Powerful Ticketing System
Good customer service software can not only improve your efficiency in dealing with tickets, but it can also prevent them from popping up in the first place.
One can involve bots that can provide customers solutions to common problems. Thus, the number of tickets received can be reduced drastically.
Also Read: What Is Ticket Id in Support Software and How Helpful It Is?
The evolution of the support portal itself can lead to a ticket deflection mechanism.
A customer could access these pieces of information through a collection of autofill fields.
This saves time for both parties. This gives the customer an instantaneous solution while the agent doesn't have to deal with repetitive tickets.
Also Read: Types of Help Desk Software
Conclusion
Purely customer-oriented marketing, making relationships with your customers concrete by proper communication results in customer loyalty.
When things go wrong, customer loyalty comes in to cut you some slack.
If you tell them that you're working on a resolution, they will believe you.
Whether you have a product or any service to sell, fantastic customer service is your key to increased business success.
Connect with Corefactors today to find out how your business can use an integrated customer support software to support your customer service goals.