Companies are working hard to keep their brand's loyalty up by developing cutting-edge sales revenue tactics in the ever-changing situation of business globalization.
Delivering an excellent product at a fair price used to be enough to set a company apart from the competition.
However, with so many consumer needs and expectations, you can't simply ignore the significance of providing great customer service.
To differentiate your business, you'll need to establish smart customer services that focus on giving not only active but proactive customer service while also offering a high-quality product at a reasonable price.
Proactive customer service involves planning ahead of time for issues that consumers may have in the future and fixing them before they occur.
As a result, this strategy can be described as a proactive endeavor to detect and handle client concerns even before they are perceived or experienced.
What Are the Benefits of Taking a Proactive Approach to Customer Service?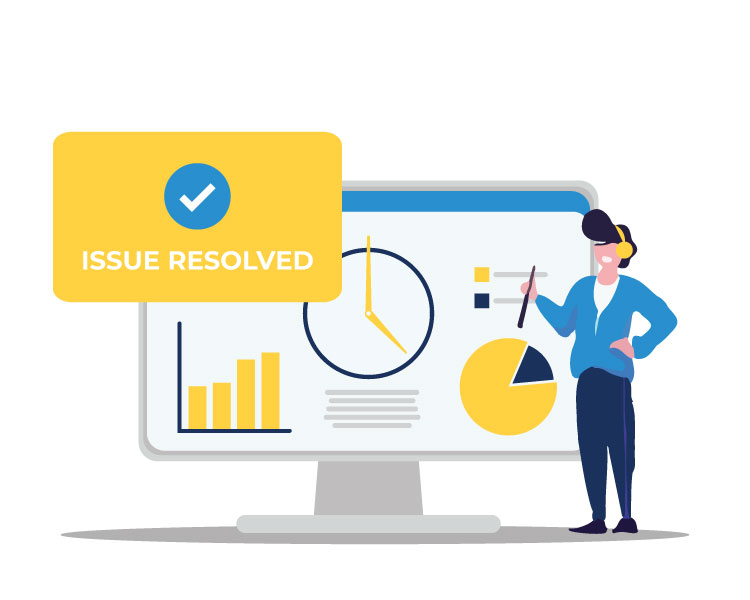 Proactive customer service is an easy method to increase product loyalty by keeping customers happy and meeting their expectations over time.
When you go above and beyond to deliver outstanding customer service in FAQs and proactive instructions, your customer support employees will be less pressured, and there will be fewer issues to resolve. This will provide you with some liberty when it comes to providing training for employee development.
With proactive assistance, you can stand out from the competition and develop a loyal client base that turns into brand leaders who buy from you again and again. This approach will, in the future, boost brand exposure, engagement, and income, resulting in a far more robust and scalable business.
Strategies for Getting Started with Proactive Customer Service
Form a Group
Provide necessary materials, tools, and protocols to your workforce so that they can deliver proactive support to your clients.
This way, they'll be able to offer excellent responses even before your customers ask for assistance.
Detect and Accept Errors before your Customers Notice
It's preferable to admit and apologize for your mistakes before your clients discover them and register complaints.
Then, tell them about the procedures you've established to address the issue and avoid it from repeating anymore. Finally, give a discount or a refund if the strategy you implemented isn't sufficient to satisfy the consumer.

Give them your contact information to get in touch with you if they have any more queries, concerns, or issues.
Ticketing System for the Help Desk
This support ticket software can gather and monitor customer support requests from various sources, including phone conversations, emails, chat windows, and social network content.
Irrespective of how customers reach your team, all conversations are recorded in the ticketing system. Zendesk, HelpDesk, and Freshdesk are other software alternatives.
Also Read: How to Deliver Best Customer Support in 2021 – Complete Guide
Request Feedback from Customers
Customer service is all about providing people with what they need, and you have to figure it out.
Firms that interact with their consumers regularly can easily determine weak points and address them before their customers become unsatisfied.
Client satisfaction will improve if you put together a staff that appreciates the value of a flawless customer experience.
Integrate CRM with Your Support Desk/Box
CRM technology makes the customer life cycle simple to observe and comprehend, resulting in cost savings for sales and marketing organizations.
Many small organizations may feel that ordinary contact database software is "good enough" for client contact tracking. However, businesses that do not use CRM software are at a significant disadvantage today.
Merging helpdesk and CRM allows customers' information to be synced while allowing two-way interaction between the support desk and other procedures. Data such as complete client information, previous communications, payment details, help desk tickets, and consumer feedback or suggestions are all available.
Teleduce CRM interacts with your existing help desk software, allowing sales managers to remain in touch with clients, collaborate with support teams to close tickets, and provide additional value throughout the customer journey.
Let's understand how CRM can help you deliver proactive customer support and what features it has.
Using CRM for Customer Service
In simple words, CRM is more like a database that contains complete information about your potential customers.
The information can be like contact information, their queries, records of interactions, payment information, etc.
This complete information helps the sales and customer support staff retain customers and resolve their queries on time.
Suppose you are looking to get CRM software for boosting the operations of your company.
You need not look anywhere as you are already at the right place. One of the best sales CRM we know is Teleduce; it is widely used by companies and businesses related to different fields.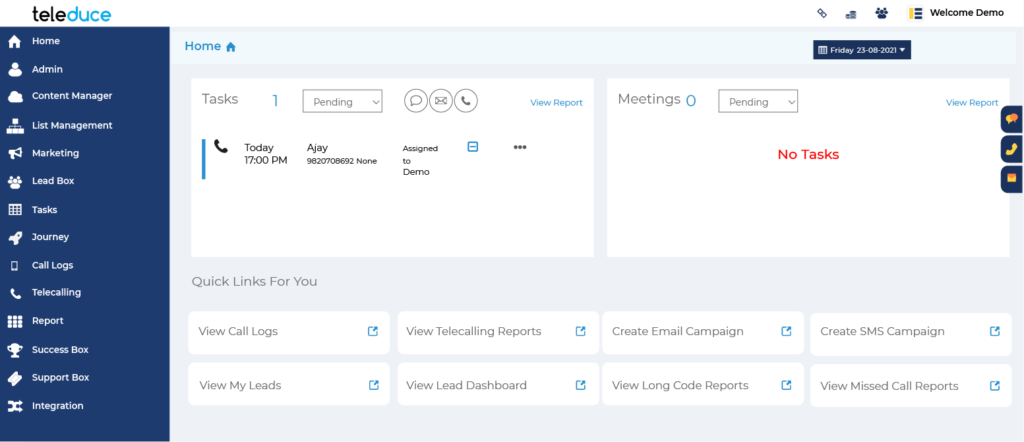 Teleduce offers you every sought-after feature at your fingertips for delivering proactive customer support.
Whether you want to acquire all the lead's info or optimize the customer support process or anything else, it has all the needed features.
From outreaching the leads to selling them your products or services, using Teleduce, you can set up the whole sales funnel.
Also Read: Resolve Customer Queries Faster With Support Box
How Support Box Features of Teleduce Helps To Deliver Proactive Customer Support?
The support box feature of Teleduce allows you to entertain every customer request from one commonplace.
Therefore, you need not open different channels to keep a check on your customer's queries.
Using a support box can enhance the overall customer service and help you gain an edge over your competitors.
It allows you to be already well-versed with who your customer is, what their pain points are, how many orders they placed, what they expect from you etc.
Here is how the support box of teleduce looks like.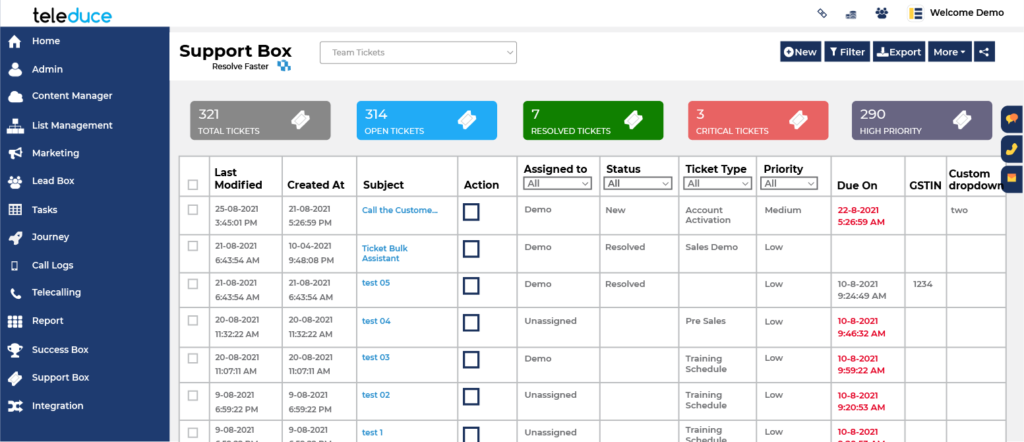 The sales and marketing department can use CRM to target the right potential audience.
Using teleduce, you can send automated emails, automated SMS and perform several other actions to make your customers purchase from you.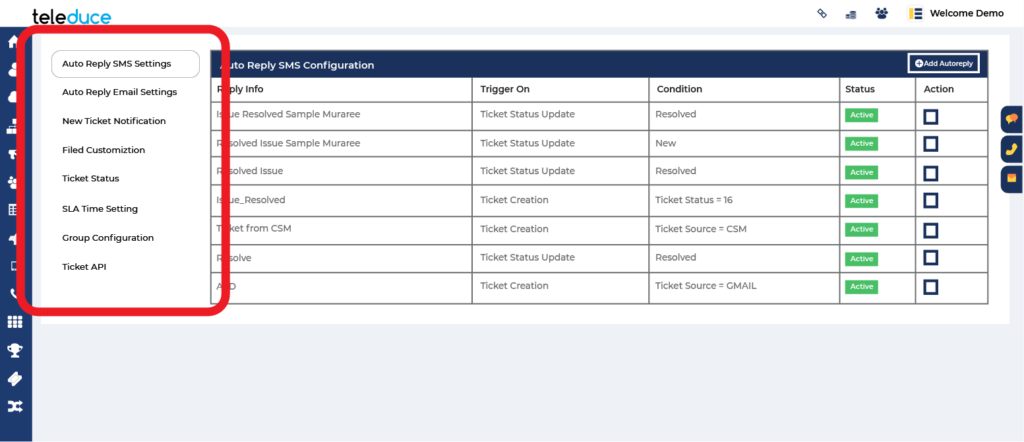 With the help of a support box, customer service and the sales count will also grow.
It is reported that the businesses that use CRM tend to develop strong relationships with their customers by delivering excellent customer service. It is like the only powerful tool you need to take your business from level 1 to 100.
What are you waiting for?
Are you ready to make Teleduce your right hand?
Yes, we are ready to share our knowledge with you and help you learn how to start using Teleduce for marketing, sales, and support.
Benefits of Using Teleduce Support Box Over Other Help Desk Software Alternatives
Get useful insights regarding your customers for getting an in-depth understanding of them

Boost customer engagement and interaction
Build healthy and long-term relationships with clients

Eradicate any confusion and issues occurring between the customer services and sales team
Access the CRM on any device and stay connected with your customers anytime, anywhere, irrespective of where you are right now.
Bottom Line
Ask yourself: who takes the first step?
This is an easy approach to determine if your organization is providing reactive or proactive customer care. You or the client?
You're providing reactive customer service if you don't offer assistance unless the consumer asks for it.
Proactive customer service is when you deliver responses to problems before the customer has to seek assistance.