A startup never remains as a startup forever. The primary goal of a startup is to grow and carve a niche. In order to run your startup effectively, you would require a CRM solution that grows with you. In this article, you'll learn why your startup needs a CRM and how you can choose the right one.
CRM: An Essential Part of Startups
The inflow of data often makes the startups confused. It can be quite overwhelming to manage all the data pouring in once your business starts getting leads. CRM can be used in various ways to grow your business.
To know why CRM is important for startups, it's crucial to know what is customer relationship management (CRM).
CRM manages customer interactions and input, with a definitive objective of executing better customer relationships. It decreases the team's effort and gives your business the required growth. Advanced CRMs are a boon to the businesses just starting out.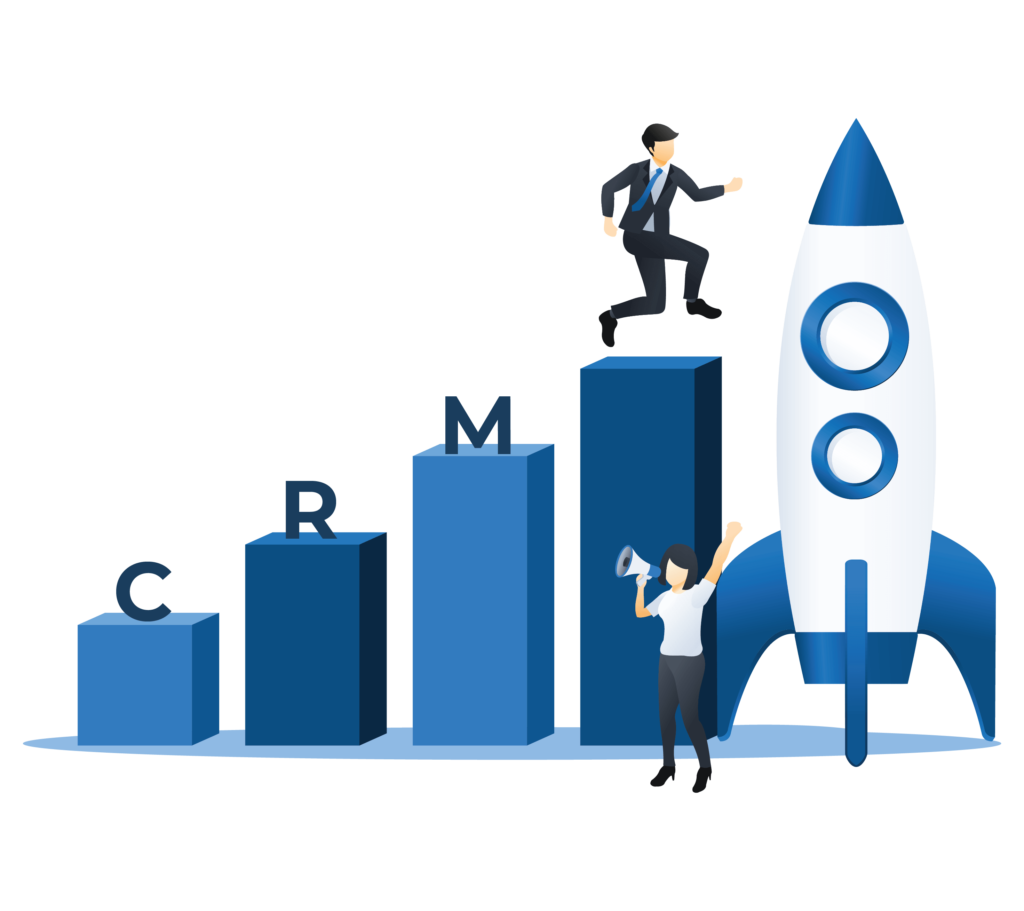 For example, CRM with inbuilt cloud telephony can track all your business calls and measure your sales team productivity as you can also listen to the client conversation.
But is it necessary for your small business? Why would you invest in an advanced CRM if your team doesn't need it?
Well, let's consider every possibility of failed business attempts.
Are you losing leads frequently? Are you missing follow-ups due to human error? Is communicating with your prospects getting delayed due to a lack of sales agents? Are you scared that your existing customers would slip away in a crisis like COVID?
If your answer is yes to any of these questions, you definitely need a CRM that works for you. A solid CRM solution allows a team to complete twice as many as work. You should also consider the variety of benefits it provides including lead management and business call tracking.
Keep Your Leads Organized and Clients Happy
Impeccable customer experience has become the new formula for winning new customers and retaining old ones.
When you automate your sales and customer support workflow, you're able to process customer requests and respond to customer inquiries in much less time. CRM provides faster resolutions to customer issues.
One of the main reasons your startup needs a CRM is that it enables you to monitor all the client deals, their purchase, and conversation history, guaranteeing everybody in your startup with the latest data about the clients at their fingertips.
If you keep losing your leads due to increasing errors and your response time is more than before, an integrated CRM can be of huge help. Track every lead with the inbuilt lead management system in the CRM.
How to Keep Your Leads Organized and Not Lose Them?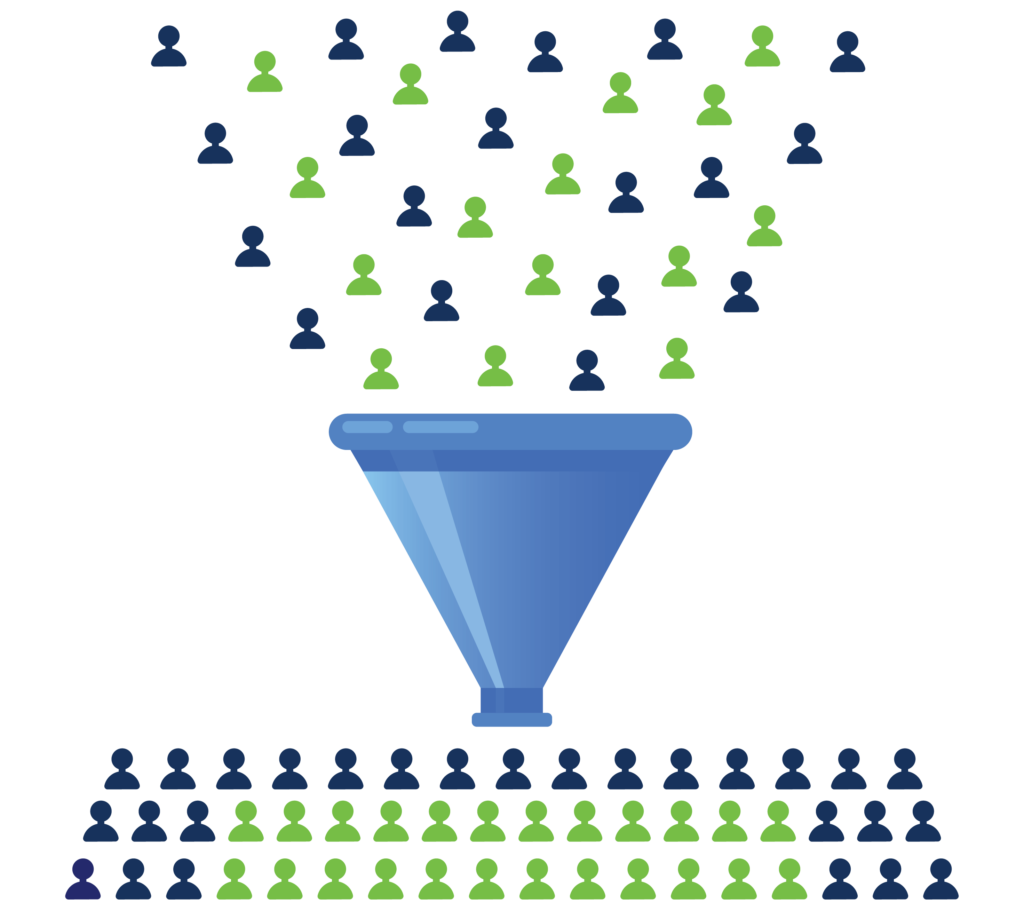 Keeping leads in your sales funnel is a real challenge. The most frustrating thing is when somebody is half-way through the buying journey and then leaves.
There's a certain strategy you need to implement to keep them going further in your sales funnel.
1. Marketing Automation
If you want to strengthen your sales funnel and make sure that you lose lesser leads, marketing automation can be a helpful process.
Automated emails and autoresponders can help in reviving cold leads.
It delivers marketing messages just like newsletters but uses automated triggers, providing customers with valuable content.
2. Relatable Content
Automation is well and good, but if your content doesn't resonate with your target audience, it will be a fail. Content powers automation.
Ask yourself some questions such as, what does the prospect need to know right now? What kind of information will make them click on that email? How can it contribute to a better and richer experience?
After having all these doubts clear, you need to focus on one message at a time. Make your message short and to the point. It is not the place to advertise your product or services directly.
3. Segregate Customers
Cluster prospects together based on their activities and behavior. Their current position in the sales cycle will help you get an idea about their purchase intention.
You can put leads into different groups and stages they are in. It could be based on their geographical location as well. A CRM helps in scheduling business communication or follow-up to take them further through your sales funnel.
Initiate Transparency and Collaboration With CRM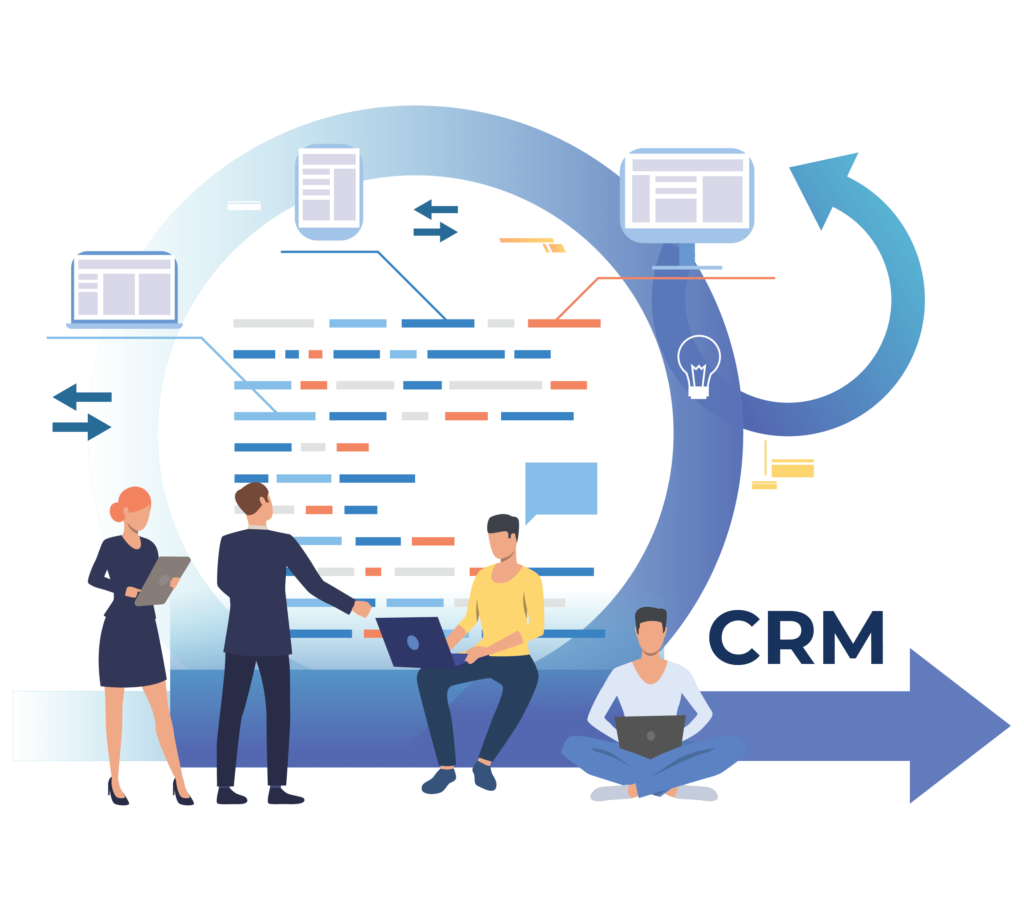 Transparency and proper coordination are needed in every startup. With so much information, you can customize your approach of customer interaction that delivers superior customer experience.
CRM acts as a hub for collaboration that greatly increases productivity, effectiveness, and customer satisfaction. As the situational crisis has made all of us remotely from various locations, CRM has become more and more important.
It helps you track interactions and conversations. You can take a look at everyone's activity and unlock potential collaborative efforts on many fronts.
CRM integration with social media brings in a lot of potential customers. Reaching out to them with the team's collaboration can really be a boost for your startup.
Advantages of a CRM for Startup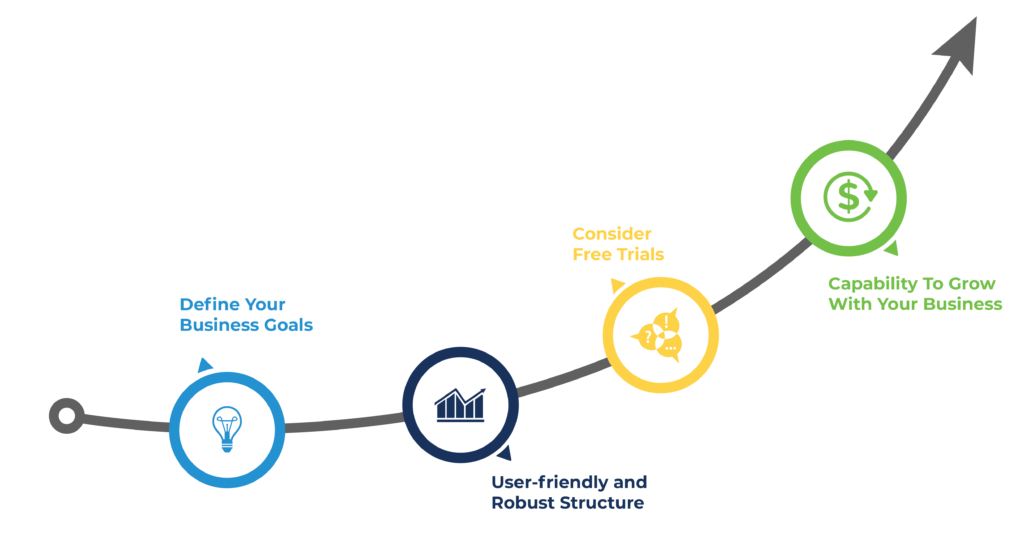 1. Great Organizational Capabilities
With leads coming from a lot of sources, it often gets complicated when you're working with a handful of people.
With the absence of a CRM, your organization is likely to disregard significant data. Implementing a CRM structure will help your business get organized which results in an improvement in customer interaction.
2. Wiser Decision Making
CRM allows you to build extensively detailed profiles. It has powerful reporting and analytical capabilities such as the phase of your sales pipeline, predictive growth analysis, and more. This allows you to make more informed decisions for your business.
3. Contact Management
Manage your leads contacts securely in a CRM. It can be utilized to deal with your specific customers easily. A good CRM tunes every employee to a perfect client relationship by streamlining the customer relationship process.
4. Increased Customer Gratification
Automation allows processing customer requests and responds to their queries faster. Customers feel more valued and more confident while using your product or service. The more satisfied your customers are the more your business thrives.
Track Productivity of Your Team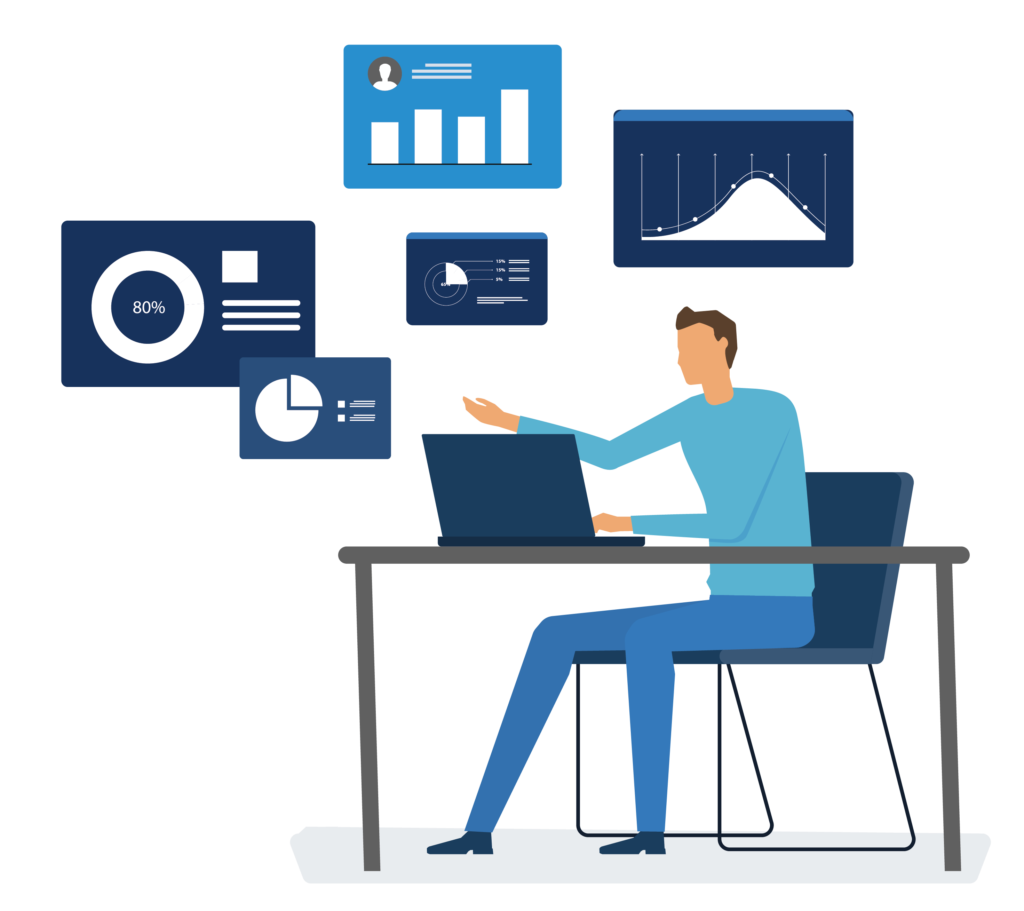 In a crisis like this, the team's productivity can be a real issue. CRM tracks all of your company's conversations with potential customers.
It even helps in smooth employee turnover. If an employee who was handling so many of your customer complaints leaves where do you begin? How do you know where they left off?
It could be a serious problem and that's where CRM comes to the action. Due to the competitive nature of startups, the last thing you want to worry about is how you will retrieve all the work of an employee.
A CRM will ensure that all of the information is stored and accessible for future reference. For a startup, it's important to be strategic and hyper-focused. CRM keeps your valuable information and data organized, centralized, and visible to the team.
CRM is a productive and successful method for sharing and getting the information when required. It makes team collaboration easier and your team would have the productivity you want from them.
Plus, it gives your customers the undivided attention that is needed for any business.
How to Choose the Right CRM for Your Startup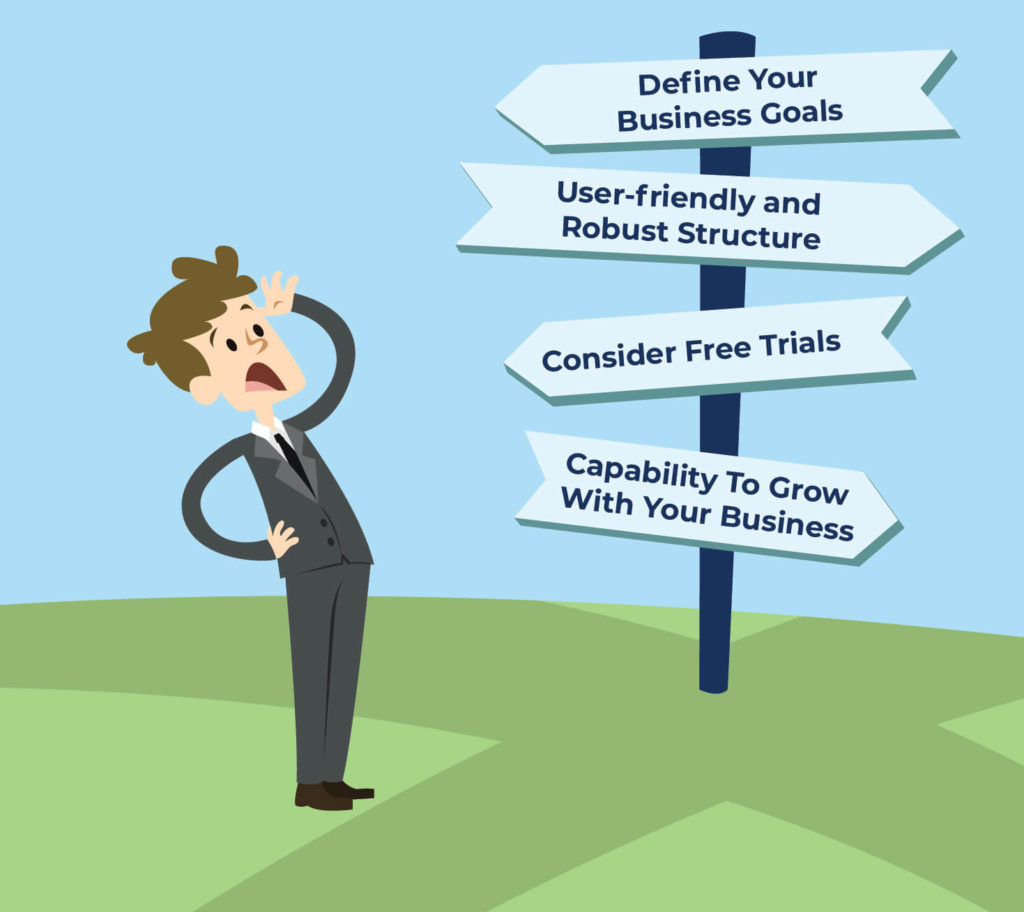 The common myth about CRM is that not every startup needs a CRM. If you have a misconception about this too, it's time you see the brighter side of using a CRM for your startup. It can help you to organize everything in one place and make your business workflow efficient.
Here are some things to consider when choosing the right CRM for your startup:
1. Define Your Business Goals
Your business goals and objectives need to be clear before you decide to implement a CRM structure. You need to have a strategy that defines your team's requirements and what they can achieve through this implementation.
2. User-friendly and Robust Structure
Juggling between multiple tasks, you wouldn't want your team to take their precious time to learn to use the CRM for a longer period of time. Look for a CRM software that's user-friendly and has a robust structure.
3. Consider Free Trials
Every good organization offers a free trial or free demo before you implement their software. Also, consider any additional materials they can provide, for instance, video tutorials, presentations, guides, etc.
4. Capability To Grow With Your Business
Being a startup your main concern should be to grow your business. It's important to consider that your CRM grows with you too. It should be flexible enough to be used when your business grows with time.
Conclusion
Every startup needs a CRM that caters to its requirements and helps the team get productive. CRM ensures that your business workflow runs smoothly and you stay at the top of your game.
It assists you in quickly organizing and analyzing your data, identifying, and maintaining your customer data. It also aids in gathering funds to promote and develop your product or service.
Are you ready to take an amazing free trial and see how your startup can benefit from using our integrated CRM software?