The marketing realm changes more frequently than anything.
Businesses are required to change with the flow to leverage all the benefits.
There are two marketing strategies businesses apply, inbound and outbound.
The debate about inbound vs outbound marketing has been there for decades. The focus on each is different and involves different starting points.
Inbound marketing has started doing rounds in 2020 and a lot of successful businesses are embracing it.
Leveraging inbound marketing strategies can help businesses grow their customer base.
In this article, you'll get to learn more about inbound and outbound marketing. You'll learn how to run impactful marketing campaigns.
What Is Outbound Marketing?
Outbound marketing is interruption-based marketing or the traditional method of marketing.
It seeks to obstruct potential customers. It pushes out marketing messages to wherever your audience is.
It includes activities such as seminars, trade shows, and cold calling.
It can even get costly and the ROI generated can be very low.
Outbound marketing requires you to knock on your customers' doors.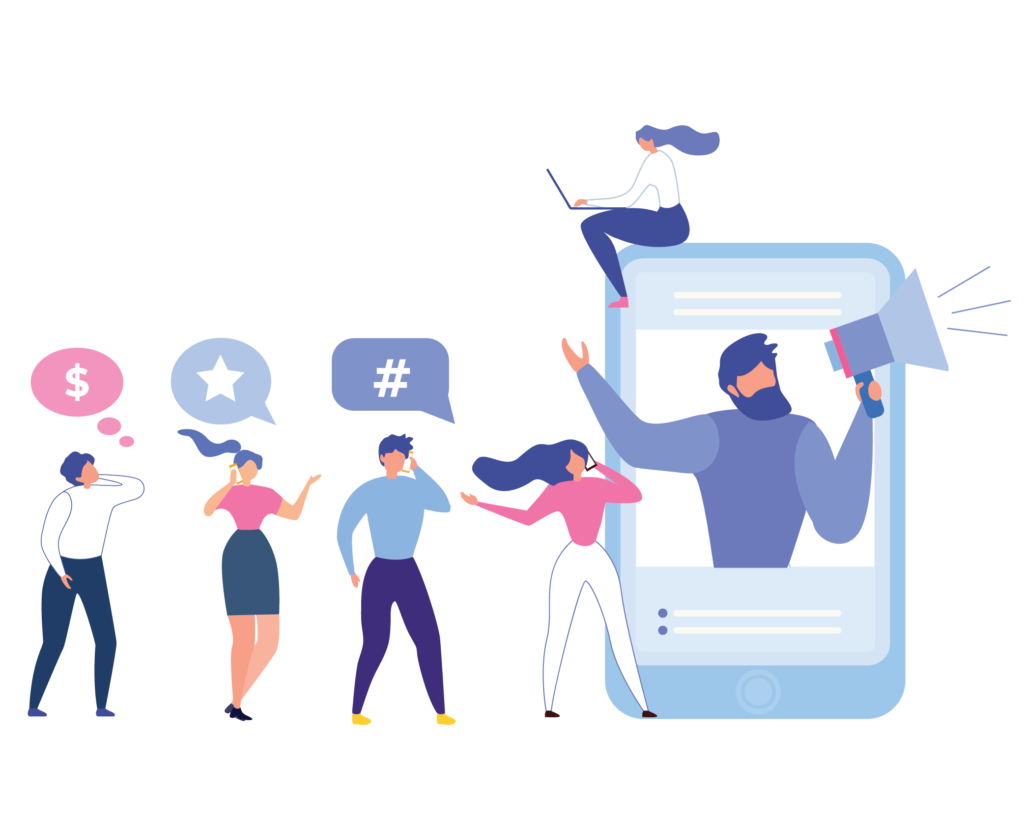 You never know if they want you there or not. It could be in the form of email sequences, purchased lists, internal cold calling, outsourced telemarketing, and advertising.
Some examples of Outbound Marketing are:
Cold Calling
Cold Emailing
Events
Display Ads
TV and Radio Ads
Press Releases
However, outbound marketing techniques are becoming less effective with technological innovations.
That's one of the reasons why inbound vs outbound marketing is a trend. Also, a prospect is always on the lookout for ways to block the unnecessary marketing things subjected to him/her.
How To Generate Leads Through Outbound Marketing?
Outbound marketing can help to amplify your inbound efforts and target specific opportunities.
It can lead your potential customers down your sales funnel at a faster rate. Here's how you can do it right.
Utilize Pay-per-click advertising. Although some changes made in the strategy have converted it more of an inbound strategy, its roots are still in outbound. 
Use targeted ad copy to tempt leads and higher click value. 
Send creative and targeted direct mails that grabs the attention of someone who didn't respond to the previous lead generation efforts.
Event marketing is an excellent way to generate leads, engage current customers, and build lasting relationships with them. 
Lead nurturing and lead scoring will help you turn your lukewarm leads into hot leads. 
Turn marketing leads into a sales pipeline. Collect leads from the marketing team and utilize them for the sales team.
What Is Inbound Marketing?
Inbound marketing pulls in attention to your brand with helpful content.
It is less expensive and anyone with the right skill can do it. It could be a blog, social media content, eBooks, or white papers.
It helps you get found by people who would probably be interested in your brand. Your content strategy should be targeted to your primary market and provide them with relevant content.
Most of the work is done in the front-end, building your site, optimizing with SEO, and building a website traffic strategy.
Social media is an excellent platform to find your target market compared to traditional marketing.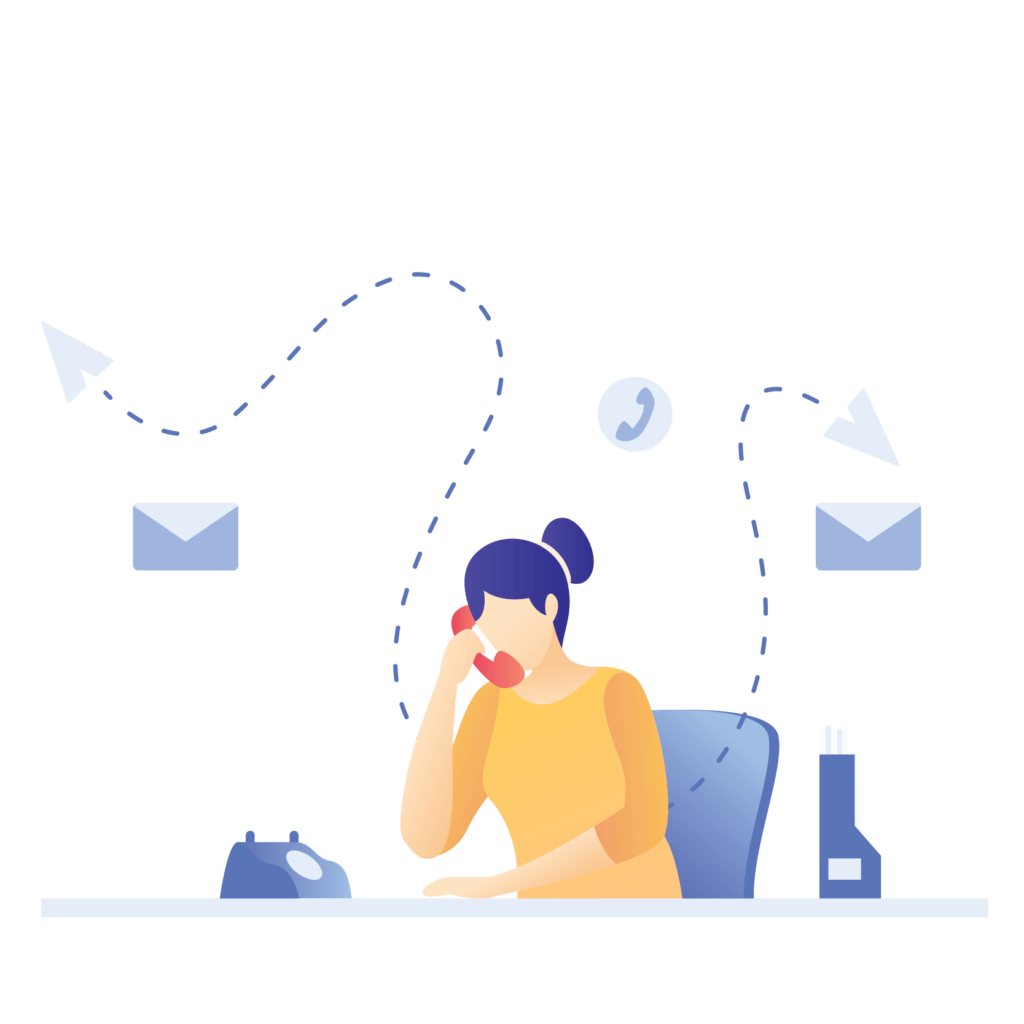 Some examples of inbound marketing are:
Search Engine Optimization
Website Content
Blog Content
Video Content
Social Media Posts
Webinars
Surveys & Analysis Reports
Outbound strategies take a lot of time and effort, and not to mention can be expensive too and yield no leads at all.
Inbound strategies help in engaging the audience that can more easily qualify as a prospect.
Why is Social Media is Crucial for Inbound Marketing?
Inbound marketing is delivering the right content to the right person at the right time.
Social media channels are considered best friends of inbound marketing.
A social media integration is necessary to bring your stats up.
Attract more visitors to your website by posting relevant content that's engaging and insightful.
It helps you build authority and interact with your potential customers online.
The tone of the posts should resonate with your brand. Creating great content is the sure-shot way you can attract more audience.
Make use of different social media channels and different tools to automate the process.
Have a greater understanding of your audience with a significant amount of data.
Social media helps to:
Build a customer base
Potential for links
Brand searches
Helps in promotion
How Can Email Marketing Fuel Your Overall Inbound Strategy?
Email marketing can be a very different approach when applied to an inbound marketing strategy. It's all about finding the right customers and creating an email list from leads.
As email is a tried and tested method, it's here to stay for the long-run. 
Social media has some limitations when it comes to sharing the content. Twitter has a limitation of characters, Facebook's post reach is another level, and LinkedIn doesn't support interactive elements.
With email, you can convey your message in the most engaging way possible. Make conversations your goal with inbound email marketing. Analyze what works for your business and work out your strategy.
How The Quality Of Content Matters In Inbound Marketing?
There are so many questions that come to mind when you think of content in inbound marketing. Why do we need blog posts? What value would we get from this article? Is the content really working? 
Well, inbound marketing doesn't work without content. Attracting leads is not possible if you don't have good content on hand. The right content strategy will aid your inbound marketing and help you generate more leads. 
If inbound marketing is the process, content marketing is the action. Both have the same goal to attract customers.
Where Does Inbound Strategy Works?
Acquiring customers in an organic and natural way is the basis of how inbound marketing has gained traction.
This approach is great as it utilizes content marketing, SEO and social media to effectively target people who are looking for solutions.
You are adding value to these potential customers. Inbound marketing delivers more qualified sales leads and better ROI.
Customers are increasingly heading online to interact with brands, and if you're not in there, you are going to lose a lot of potential customers.
A strong inbound marketing strategy ensures that the customers are getting the digital experiences they expect.
With the rise of digital marketing, consumers are more frequently finding ways to tune out marketing messages they didn't want.
Benefits Of Inbound Marketing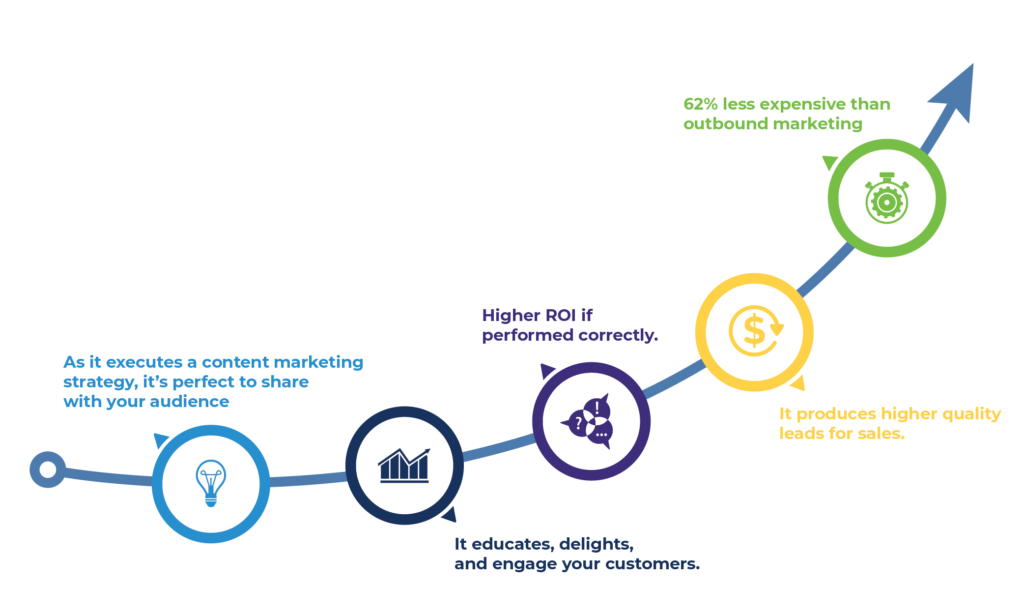 As it executes a content marketing strategy, it's perfect to share with your audience.
It educates, delights, and engages your customers in an open and transparent way.
Inbound marketing gives higher ROI if performed correctly.
It produces higher quality leads for sales.
In inbound marketing, the message is specific and ready for you to consume whenever convenient
Everything is digital and quantifiable.
62% less expensive than outbound marketing.
Inbound Vs Outbound Marketing: Which Works Best?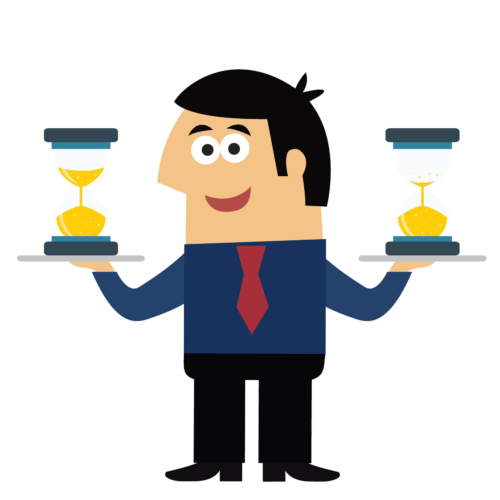 Inbound and outbound marketing channels differ in their approach and goals. The raging debate about inbound vs outbound marketing has been here for a while now and it's difficult to end.
However, statistics show that inbound is more effective than outbound marketing. It is the most profitable form of digital marketing.
68% of organizations that apply inbound strategies believe that their marketing strategy is effective.
However, you don't need to choose between these two to hit your KPI. the line between them is slowly blurring as both of the methods are starting to merge.
By providing interesting, informative content for your prospects, you can develop positive connections.
It generates brand awareness, credibility, and trust. It doesn't necessarily mean you have to choose between the two marketing strategies.
You can mix and match, merge them both, and create something that works for you and your business.
How To Choose Between Inbound & Outbound Marketing?
Completely killing off outbound marketing doesn't work either if you're medium or enterprise business.
It's a daunting task to choose when there's a competition, inbound vs outbound marketing.
It certainly isn't the answer to all the marketing questions.
The ideal marketing strategy recognizes the strengths and weaknesses of any business.
Always consider the following before implementing any strategy.
Know your potential customers' buyer persona.
Analyze your customer's digital knowledge.
Purchase decision matters (Example: Outbound sales will really help in selling a real-estate property, but a SaaS product can't just rely on outbound marketing techniques)
The right mix of inbound and outbound would do really well.
You need to choose your marketing tools wisely, either for inbound or outbound marketing.
Developing a solid marketing strategy is another crucial step in it. It always involves a little guesswork, however, when it comes to choosing a plan, everyone in the organization should be on the same page.
Conclusion
Inbound and outbound marketing shouldn't be considered competitors and teammates.
However, now you know that inbound marketing is the organic approach to marketing, attracting customers when they are ready.
Outbound marketing, on the other hand, is the "mass marketing" technique you can apply to cater to the large audience. 
Get yourself expert tips on inbound and outbound marketing from Corefactors. Start a free trial to scale your business using both the marketing strategies.