We have talked enough about CRM already in many of our previous posts.
However, in this article, you will find everything about CRM and why do businesses need a CRM?
How to use CRM? And most importantly how Teleduce scales your business faster.
Let's begin.
What is a CRM?
Customer Relationship Management is a technology for managing relationships and interactions with customers.
A CRM records and analyzes all calls, emails, and meetings. It helps to improve customer service, drive sales, and increase revenue.
Why do you need a CRM?
Are you failing to track your lead status?
Are you using extensive excel sheets?
Do you find it difficult to manage and engage leads?
Not enough storage to save your customer data?
If your answer is "Yes".
Then these are the signs that your business is lacking a CRM.
The shift from Excel to CRM is so liberating.
You don't have to worry about any lead leakage or increased response time.
With an Excel sheet, you can only track the basic details of a customer.
But with integrated CRM like Teleduce, you can track
Basic details and
Business information
Lead Source
Lead engagement
History
Activity
Lead Status
Type of Lead
This data will help you to engage with the customer in a prescribed way and close the deal.
Understanding the CRM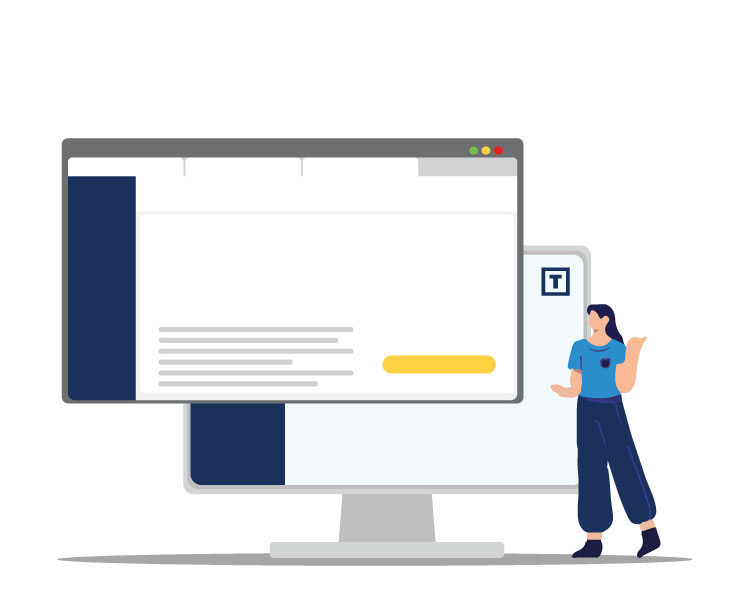 Before moving on to discussing how to use a CRM. Let's see and understand the terms commonly used in CRM language.
Marketing
Big Brands like Google, Puma still advertise themselves.
This is because people forget you if you don't show up no matter how big you are.
Hence, marketing is very important to scale your business especially when you are a small business.
Through Teleduce, you can market through Email, SMS, Landing page and Missed call campaigns.
And can capture the leads directly into the CRM.
Lead
Lead is the first stage of becoming your customer. Leads can be a
A visitor of your website.
Subscribed to your newsletter.
Took a Survey on youtube,
Interacted on your social media.
Signed up for your webinar.
Generally, a lead is someone who took any action or showed interest in your product/service.
Prospect
Prospect is the second stage of becoming a customer.
Not all the leads are going to be your prospects. A prospect fits your target market and satisfies buying criteria. In short, the prospect is a qualified lead.
Conversion Rate
Conversion rate is a critical metric in Marketing. It is termed the number of leads converted into customers.
Automation
IBM defines Automation as the application of technology, programs, robotics, or processes to achieve outcomes with minimal human input.
When coming to CRM it can be put in simpler words like Automation reduces your sales team efforts, fastens your returns, saves abundant time.
Inbuilt Cloud Telephony
Inbuilt Cloud telephony has made business communication easier.
You can personalize customer calling experience with the Interactive Voice Response (IVR) service feature provided by Teleduce.
With the traditional landline equipment, you can't attend every call from your leads and provide them with the best customer experience.
So, when you make this cloud telephony shift with the IVR feature for your business.
There are pre-recorded welcome messages and directs the caller to either the sales team or support team as per the request.
Engagement
If a customer calls, texts, emails, comments on your social media then it is termed Engagement.
Engagement rate is a crucial factor to consider how customers are reacting to your social media posts or blogs.
Customer Success Management
Teleduce has a separate module called Success Box which is used to handle the converted customers. 
Success Box enables a 360° view of customer data, options to build a relationship with the customer and to upsell/cross-sell.
Customer Support Management
In Teleduce, Customer Support Software is referred to as Support Box.
Support Box is the place where customers' concerns are looked into by the support team.
In Teleduce tickets are resolved faster with prioritization, auto-assign techniques.
Integrations
CRM tool like Teleduce allows its users to integrate with other tools, websites, and applications like Facebook etc, if they are already using them.
The main intention is to capture leads all over the other platforms and not to slip a single lead.
How to use a CRM?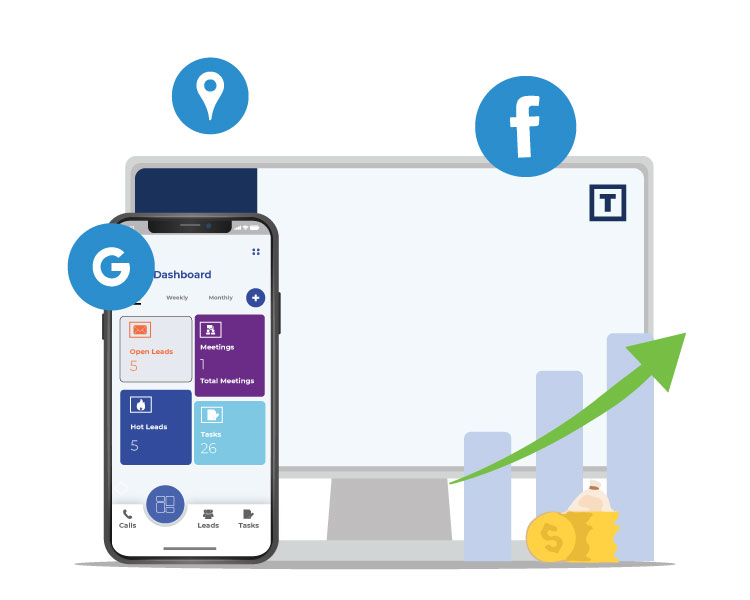 Hire Sales Executives
As soon as you purchase your CRM account. Create users and start working with the sales team.
When you have the right team, provide proper training about CRM.
Import Your Existing Customer's Data
In Teleduce, you can create new leads or import them from an external device.
Collect all your customer data and import it into List Management.
You can also upload customer data from excel sheets into Teleduce.
This part is critical because as soon as your customers are ready you can start engaging with them through Inbuilt tools like Email, SMS, Call, or Whatsapp.
Enable Metrics and Reports
When you know what you are good at and what you lack in.
It's easier to improve yourself next time.
Likewise, when you analyze marketing results, team performance, daily statistics it gets easier for you to come up with better strategies, a better team, a better sales pitch.
So, as soon as you start using CRM, enable the KPIs, reports, and understand your customer behavior to sell faster.
With a tool like Teleduce, it's even simpler to set up reports.
Integrate
When you use an Integrated platform like Teleduce, you don't have to integrate with third-party websites.
Because, Teleduce caters you everything starting from a Marketing tool, sales, Inbuilt communication, Customer support, Customer Success Management.
But if you are already using any of the websites, Teleduce lets you integrate with them so that you don't have to miss any leads.
You can integrate with Facebook, Justdial, 99acres, housing.com, Shopify and so many others from the library of Teleduce.
Automate Your Business
Who wants to do a boring job?
Neither of us.
But, can we avoid them?
Sometimes, it's necessary that we do repetitive and boring tasks to achieve our main goal.
But then what if we could delegate these tasks to a Robo?
Sounds exciting, right?
That's Automation.
You can notify, remind customers timely without any human intervention.
You can schedule emails, personalized text way before you send them to the customer. And the rest is left to Automation.
Why Choose Teleduce to Scale Your Business?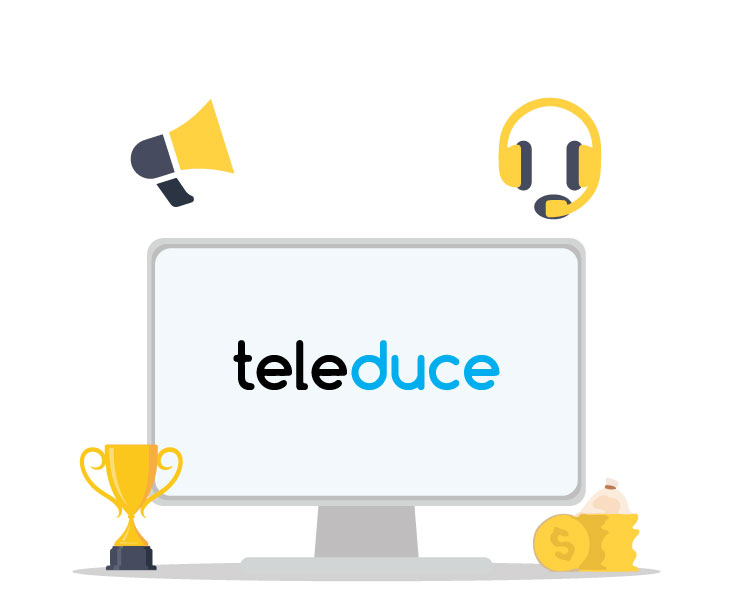 If you have successfully established a small business then it's time you consider scaling it.
Learn how to scale faster with Teleduce advanced features.
Marketing Automation
If we talk about the conventional and offline marketing practices there's always manual effort and a lot of costs involved.
Digital Marketing in itself is a boon to booming businesses. Because of its flexibility and accountability characteristics.
Marketing Automation is beyond this and it's going to stay for a long period of time.
A few of the many benefits Marketing Automation does is:
Send a personalized email based on the action taken by your visitor which is scheduled long back without any intervention from your marketing team.
Notify the user of his/her items in the shopping cart by sending an email.
There are a number of solutions automation has to offer to make your business more efficient and productive.
Lead Management System
In Teleduce, we not only capture leads from your website, Emails, and SMS but also from other applications and sites.
We do it with the integrations module.
With the intention of not to miss a single lead for your business, we integrate with third-party websites like Facebook, 99acres, Justdial, Shopify, and many more.
Leads visiting your website, reacting to a campaign on Facebook, calling Justdial, enquiring on 99acres all these lead actions are captured and kept inside the "Lead box".
There's a dashboard for a better understanding of your Leads, Lead Owner, Lead Source, Lead Status, and so on.
Teleduce's cutting-edge features of instant call, Email, SMS, Whatsapp make sure that you don't slip a lead.
You can schedule meetings, take notes, track activities, and make notes of tasks in the lead management system.
Add new leads or upload leads from external files.
With Teleduce Lead box overcome the difficulty of managing leads.
Customer Support Software
When it comes to customer service, Teleduce enables the customer to reach an agent in every possible way to resolve issues faster. Thus, resulting in the best customer experience.
Resolve Faster
Receive tickets and communicate with customers with inbuilt SMS/Email/Calls/Whatsapp. Empower agents with troubleshooting and resolution guides.
Automated Support
Automate ticket assignment and follow-up with customers for information. Increase your resolution process with the support box.
Dashboards & Reports
Review tickets inflow and track metrics. Get agent's productivity and Service Level Agreement(SLA) violation report.
Integrate with Mailbox
When you integrate with Mailbox like Gmail, Outlook. Emails in the inbox will be converted automatically into tickets. This automation reduces manual effort and time.
Support Box
In Teleduce there's a separate module to keep track of all the tickets raised.
You can engage with customers through Email, SMS, Whatsapp, Call.
You can auto-assign the tickets to agents.
Prioritize tickets based on the criticality and resolve them faster.
Conclusion
We understand it's challenging and you are uncertain to take a plunge as a small business.
But all it takes is a proven strategy, the right team, and an exceptional tool like Teleduce to succeed.